The best part about decorating your master bedroom is that it is your personal space, and you can design it the way you like. There are unlimited ideas and DIYs to create the space of your dreams. Always remember to be creative. There are infinite designs. You can use bits and pieces from here and there and create your masterpiece.
Whether you want a homely architectural space to crawl into, or even if you want an all-glammed-up room in your house, a beautiful and stunning master bedroom is a few design tips and ideas away. Here are ideas to create sophisticated and modern to eclectic and quirky and classic. The below spaces have everything, and they will inspire you to create your own space.
The following are the 15 most exciting ideas to decorate and design your master bedroom. They are examples designed by few well-known architects and interior designers. Take them as inspiration for great space.
1. Add A Seating Area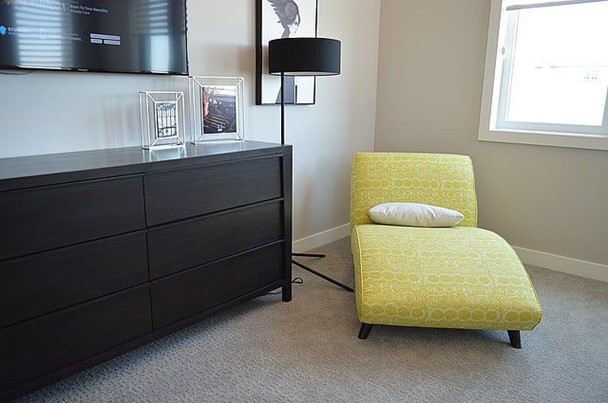 One of the best ways to use ample bedroom floor space is by adding friendly, calm, and peaceful seating. There are so many different options like lounges sitting or full-fledged sofa set sitting depending on your space. You can also add just one corner sit if you like a more spacious bedroom.
Be careful to select complementing materials according to the rest of the room. It is also an excellent way to add bright or accent colors with eccentric coffee tables or reading lamps and selective accessories to make a complete masterpiece.
Check out The Archiology's collection of floor reading lamps.
2. Frames All Around the Room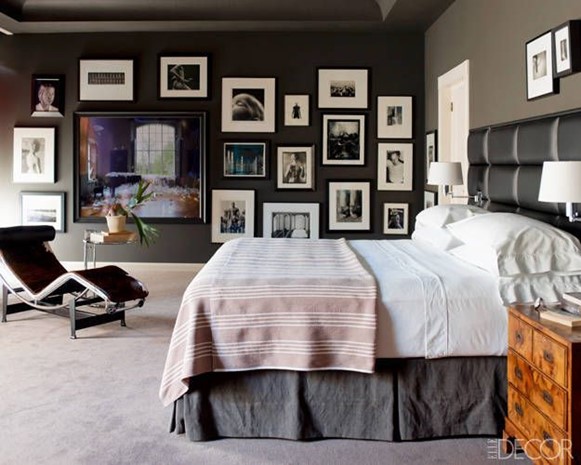 If you are a photographer or artwork collector, then this theme is for you. Decking up your walls with your best works or frames that inspire you. Things that make you want to wake up in the middle of the night start working for a better tomorrow. You can create a great composition on the wall or behind your bed. You can use art as a headboard or partition wall or line them up against the wall. There are multiple ways to create a stunning bedroom that every enthusiastic will like to visit.
3. Green Is the New Favorite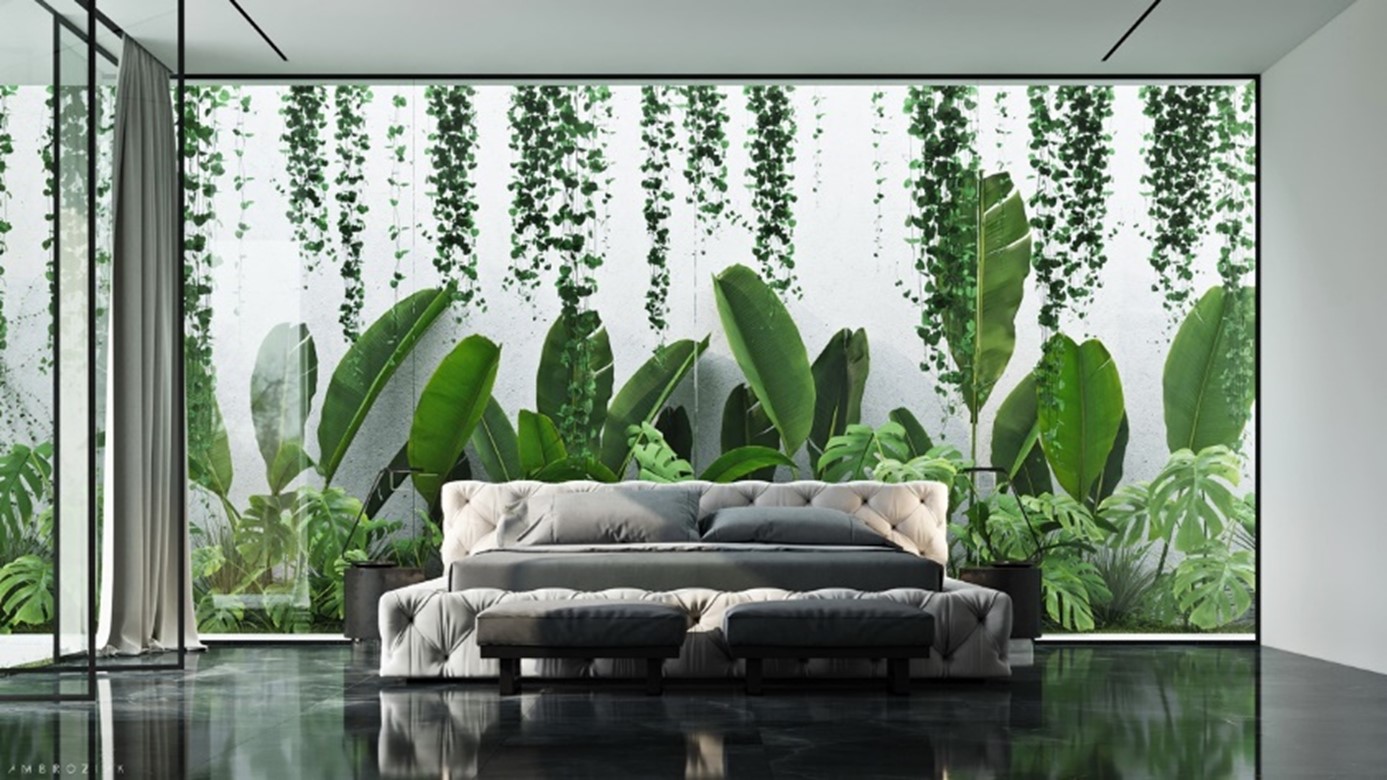 Plants… Trees… Flowers…. Greenery… I do not know if it is a trend or not, but I would always wish it could become one. This one is the best pick you can opt for. It is economical, sustainable, and amazingly refreshing. You can use multiple small pots at multiple places, lined up in the corner or on the shelves with some hanging plants here and there.
Another way is to do a full garden view through the window with few plants in the room, blurring the lines between indoors and outdoors. The benefit is you get natural wallpapers all around you, giving a fresh and calm ambiance to your space. There is a point that it needs a little extra maintenance, but I think the view is worth a little hustle.
4. Flaunt Your Fashion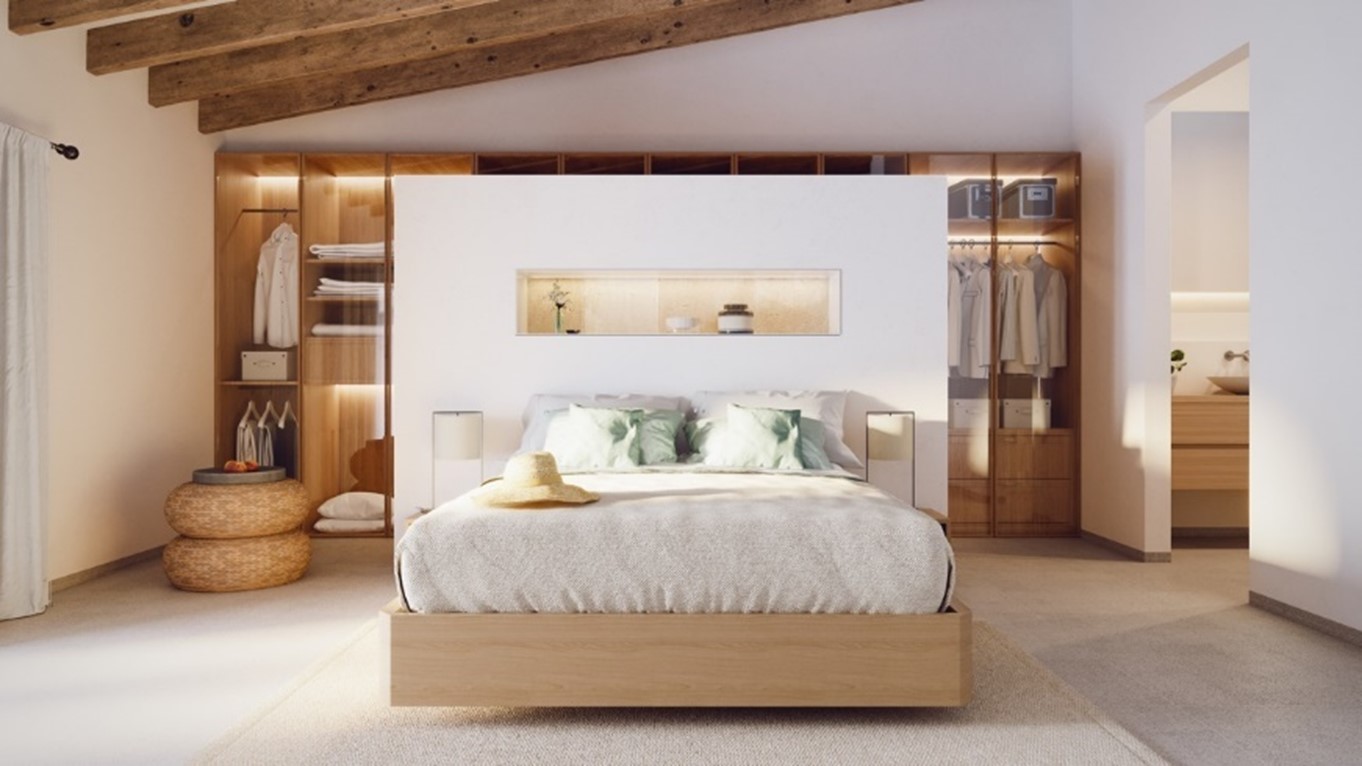 Hello, fashion enthusiastic people in the house. This one may excite you guys. Just like book collectors, you are also keen to show off your glamorous collection of clothes, shoes, watches, or handbags. Use the large room to your advantage and build a walking wardrobe or wardrobe with glass to display the contents.
Add the perfect ambiance with good artificial lighting. You can even go a step ahead by using the main room space's glamour theme if that fits your personality.
5. Add a Space Inside the Space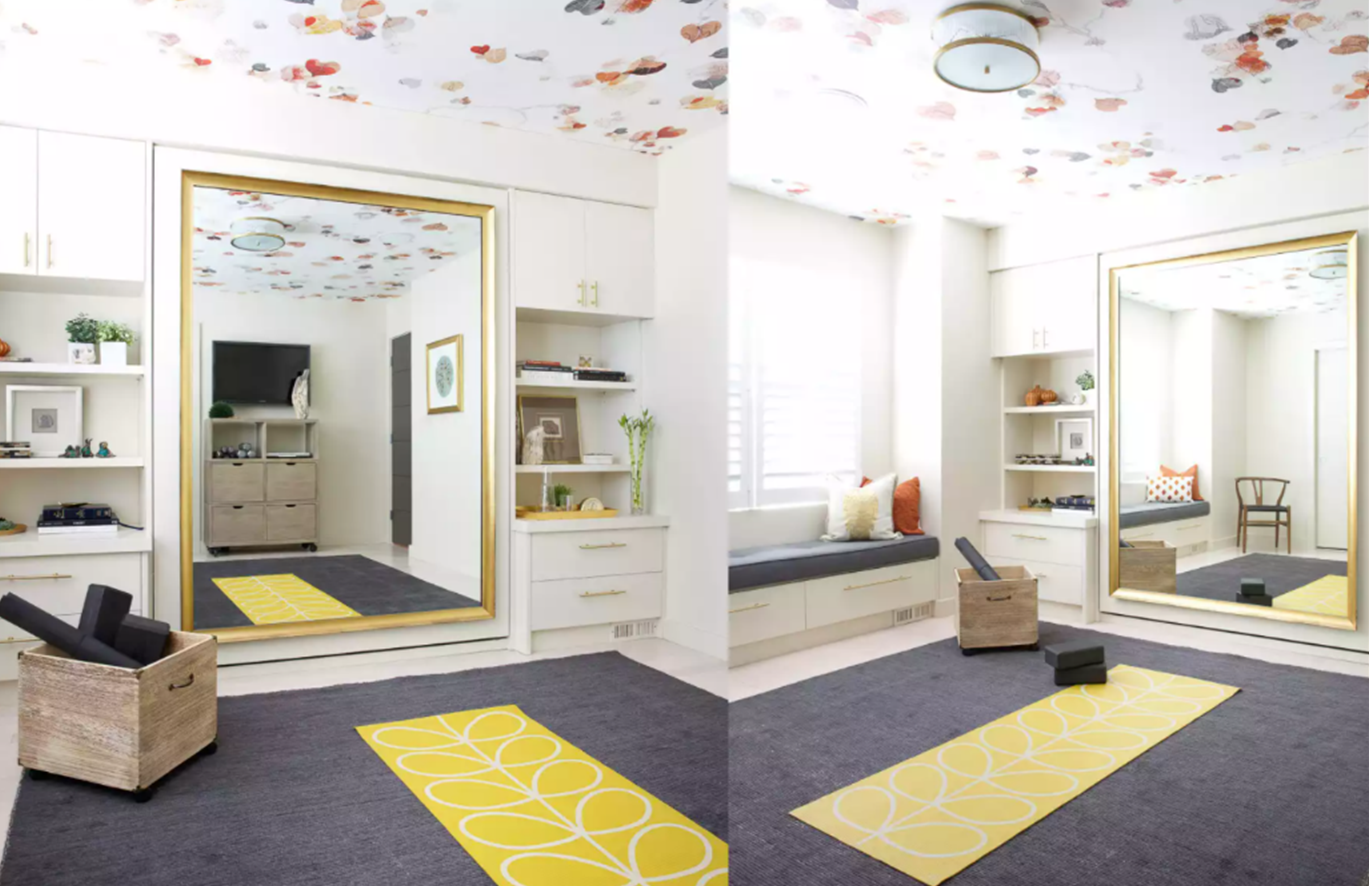 With everyday lifestyles changed, the need for home gyms has grown more than ever. The gym is just an example, and there are many such small spaces you can add to your bedroom in one of the corners. You can design the space for dance practice, add a musical instrument like a piano or several guitars if you are a musician.
It can be your meditation cave as well. Think according to your personality and see what space is offering you. I hope you have a mature and understanding spouse or design it with a glass partition not to disturb them. Put on your thinking caps and decide well before decorating to use floor space wisely.
6. Romantic Getaway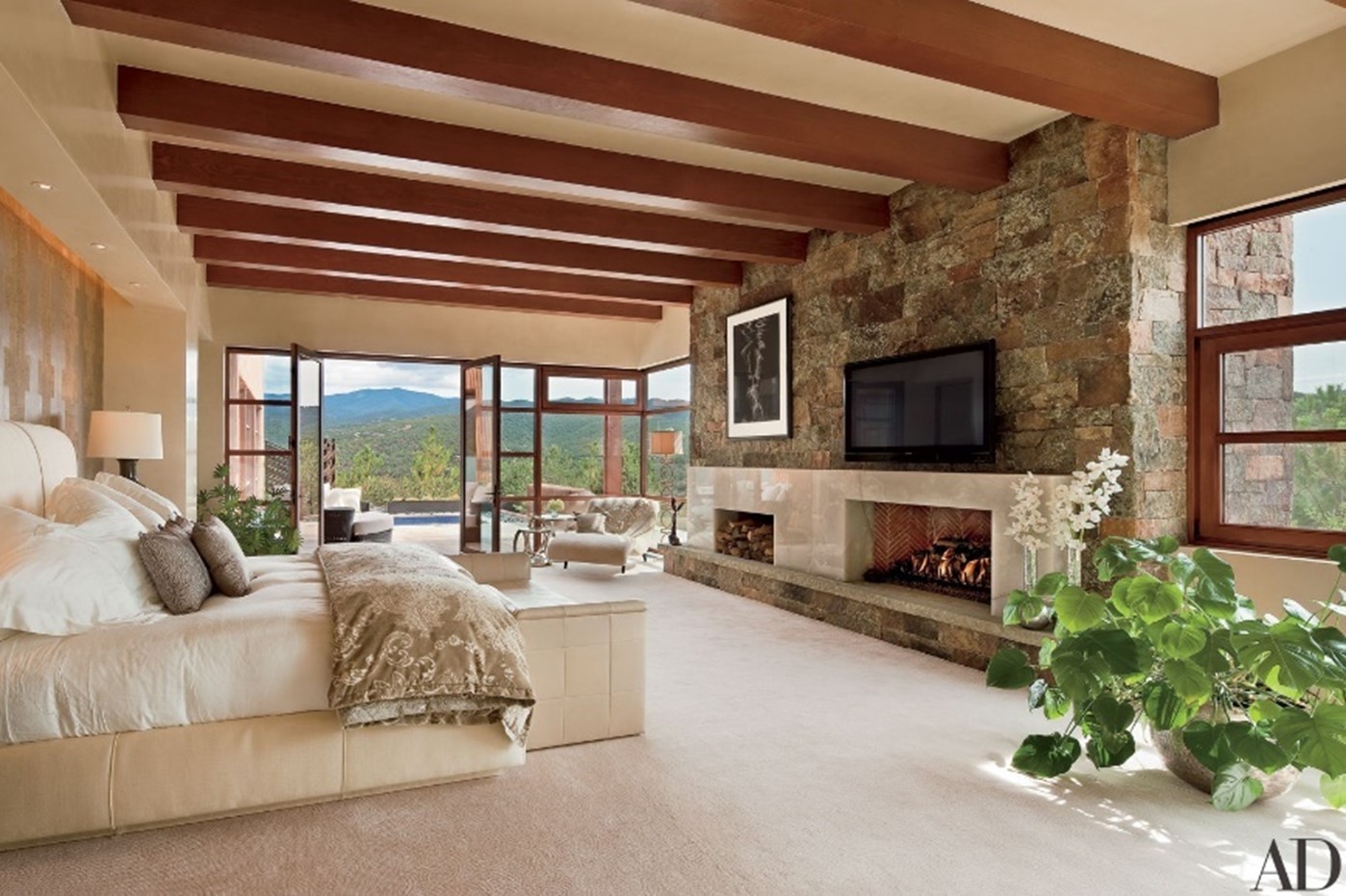 Okay, everyone has a romantic side to them but would not like to paint their rooms in pinks and blues. So here is another way to go perfectly romantic and built-in a fireplace in the room. There are old-fashioned ways to do it with stone and mantel and classic cream walls and wooden furniture.
Use modernized antiques and globes to enrich the appearance. Or make a modern space with the latest technology fireplace with full height windows to enjoy the view in warm and cozy interiors. Using minimal accessories and dark color walls.
7. Levels to Amazing Space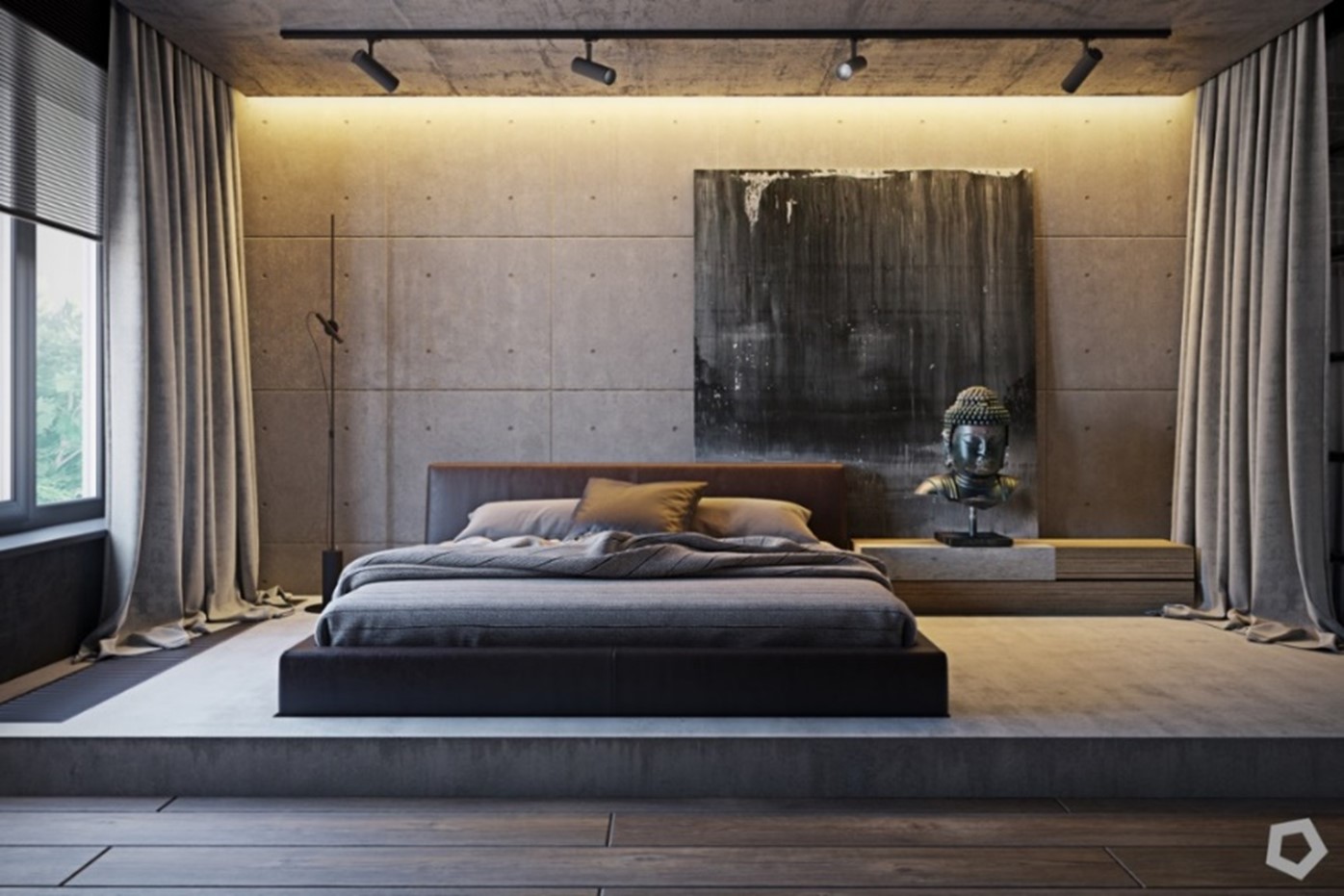 This is an architecturally fantastic way to use an ample bedroom space. Adding a level to flaunt the excessive space you have. Creating a level to put your bed or to create a corner for different use of space like reading space or working area and keeping other furniture to minimal to emphasize the height difference. You can also do the same thing by using contrasting material for a changed level.
8. Adding A Bathtub in The Corner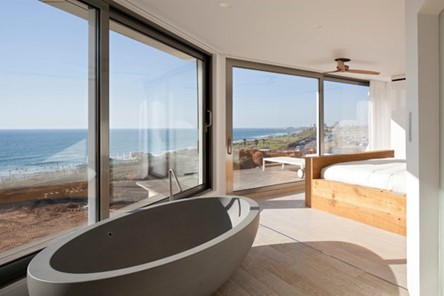 This one is a bit eccentric idea, but if you have enough privacy and courage, you can go for it. And if you have decided to go for it, be selective of an excellent contrasting bathtub piece good enough to make a point in the room.
There are fabulous concrete and marble wonders you can look for. Pick matching room hardware with taps and tub accessories to connect the whole space in one. Also, please give proper attention to waterproofing and other plumbing-related work to avoid future issues.
9. Build-In Reading Nook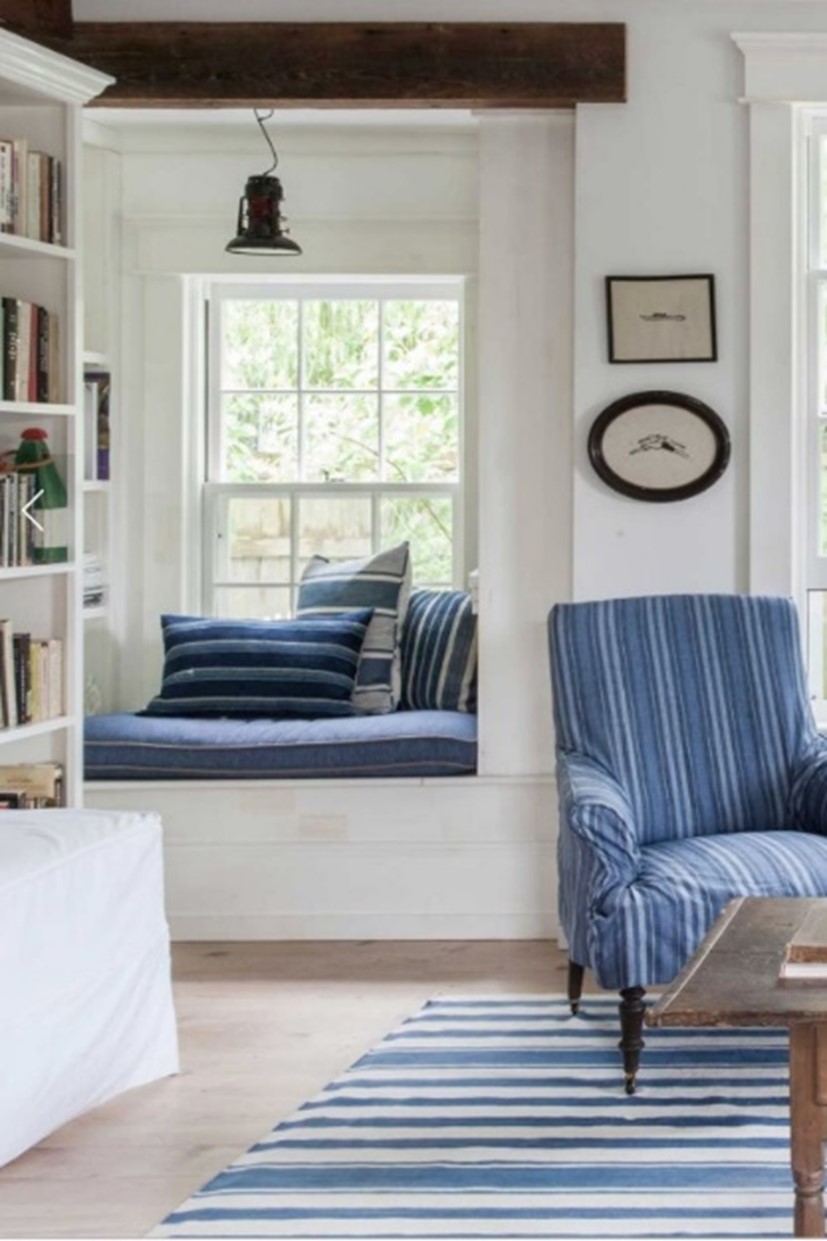 The best way to use a bay window is to create a pleasant reading space by adding some cushions, making it nice and cozy. Near the window, there is an ample amount of light which is perfect for reading moods.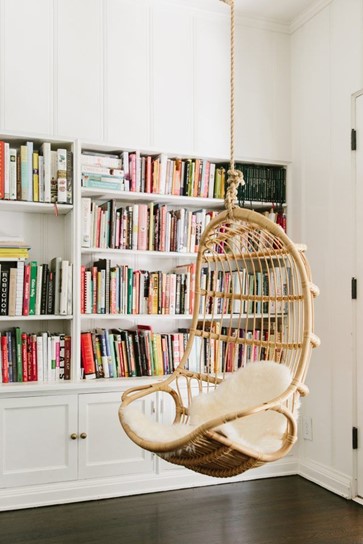 Another way to create a perfect reading nook is by adding a single-seater swing. The best thing about this is -no one to disturb you while reading, or you can kick them away. I know it is exciting to even think of these ideas see that you can drill a hook in the slab before going ahead with the idea.
10. Showcase to Be Proud Of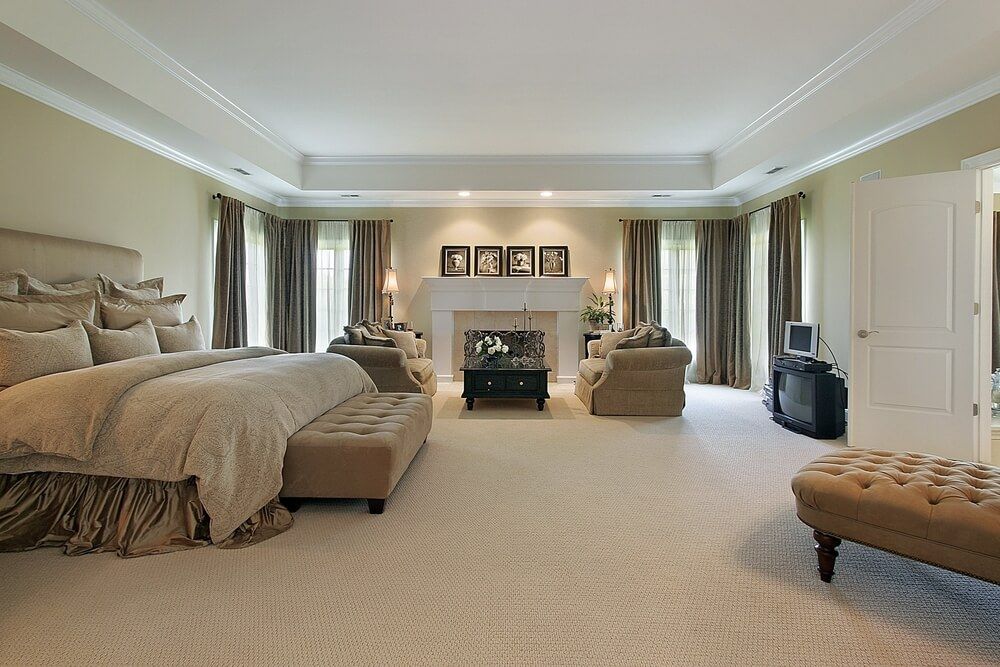 This design is for you if you have many things to showcase. It may be because you are a book collector, or you are a traveler and love to collect souvenirs. Proposing a build-in entire height floor-to-ceiling showcase to admire your collection proudly. Set it up with eye-catching artwork or few comfortable chairs.
The case can be closed with glass for maintenance purposes or a combination of few open/close shelves depending on your requirements. Also, be careful with selecting material and color, depending on the amount of focus you would like to put on it.
11. Use of Ottoman
Ottoman carries a specific character of sophisticated and elegant. You create an ambiance like high-end hotels and resorts through such a minor factor. There are thousands of ottomans for all kinds of rooms—Bench-like, fluffy, leather material, wooden with storage, and many more. Decide according to the rest of your room. There are classic, bohemian, traditional, sofa-like choices that are also available.
12. Fusion of Modern and Vintage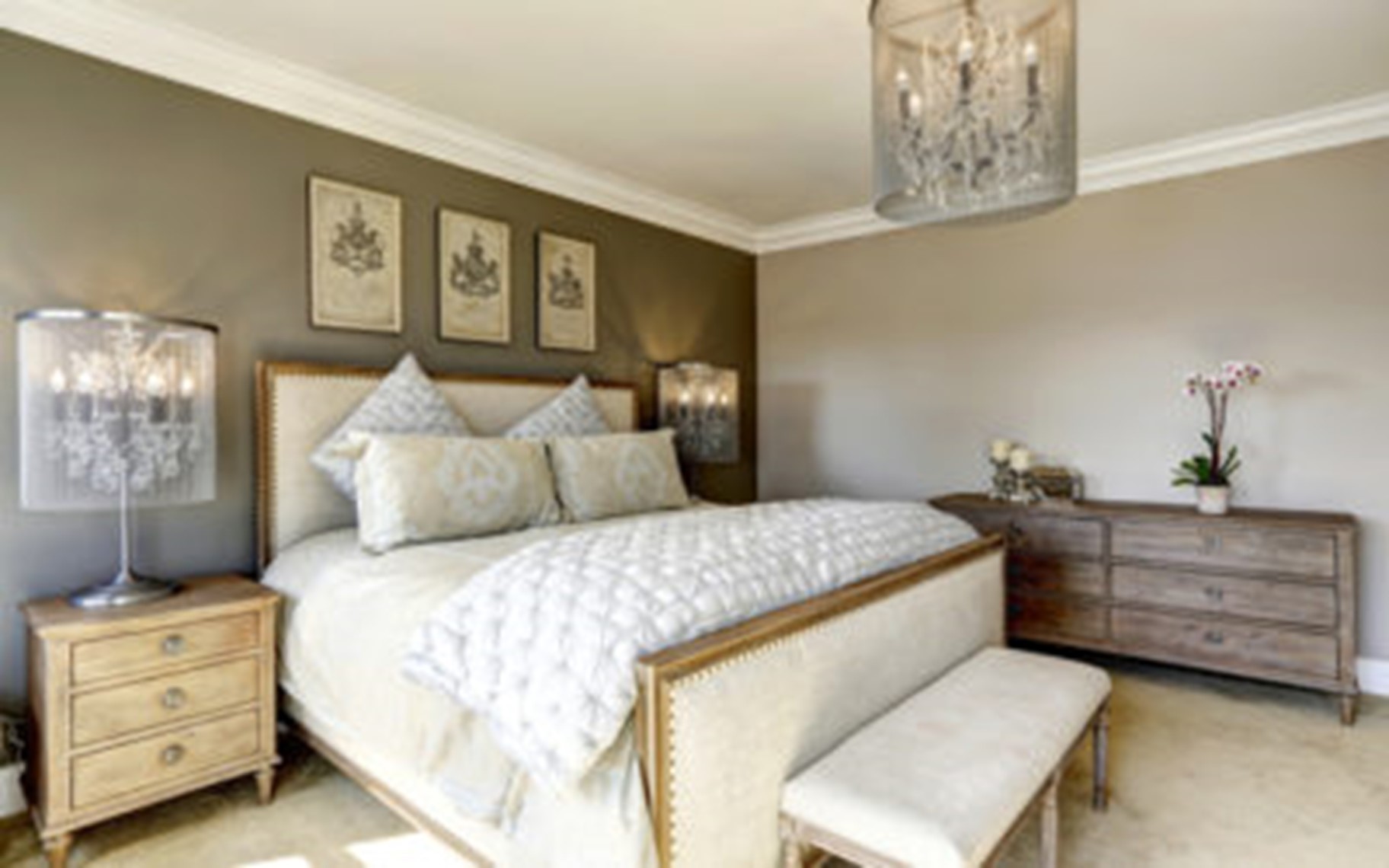 Here is a masterpiece straight from royal palaces and English literature. Using glamorous accessories like a high-end chandelier and huge side lamps sets the tone for the theme. You can also look for furniture with metallic frames and handles. Also, putting double curtains in satin material will help the ambiance with whitewashed walls and wooden furniture.
13. Pastel Shade Palettes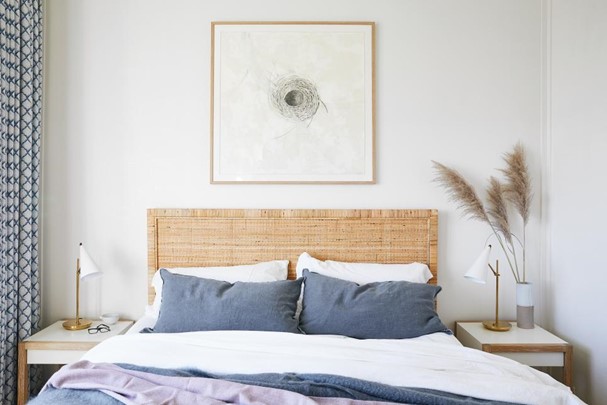 Let us start with something fundamental but trending, pastel shade palette. It is comfortable and inviting at the same time. There are a lot many possibilities to select from. Here are few options that go well with each other.
Sandy blue with oak woos and white walls.
Floral designs with shades of pink
White with shades of light grey
Shades of mauve color with white furniture
The benefit of pastel shades is it gives the clean, serene, and minimalistic appearance. You can add a few artworks on the corner of the wall with some antique lamps to complete the minimalistic approach. There can be complementing plain color cotton curtains to give a finishing touch.
14. Timeless Black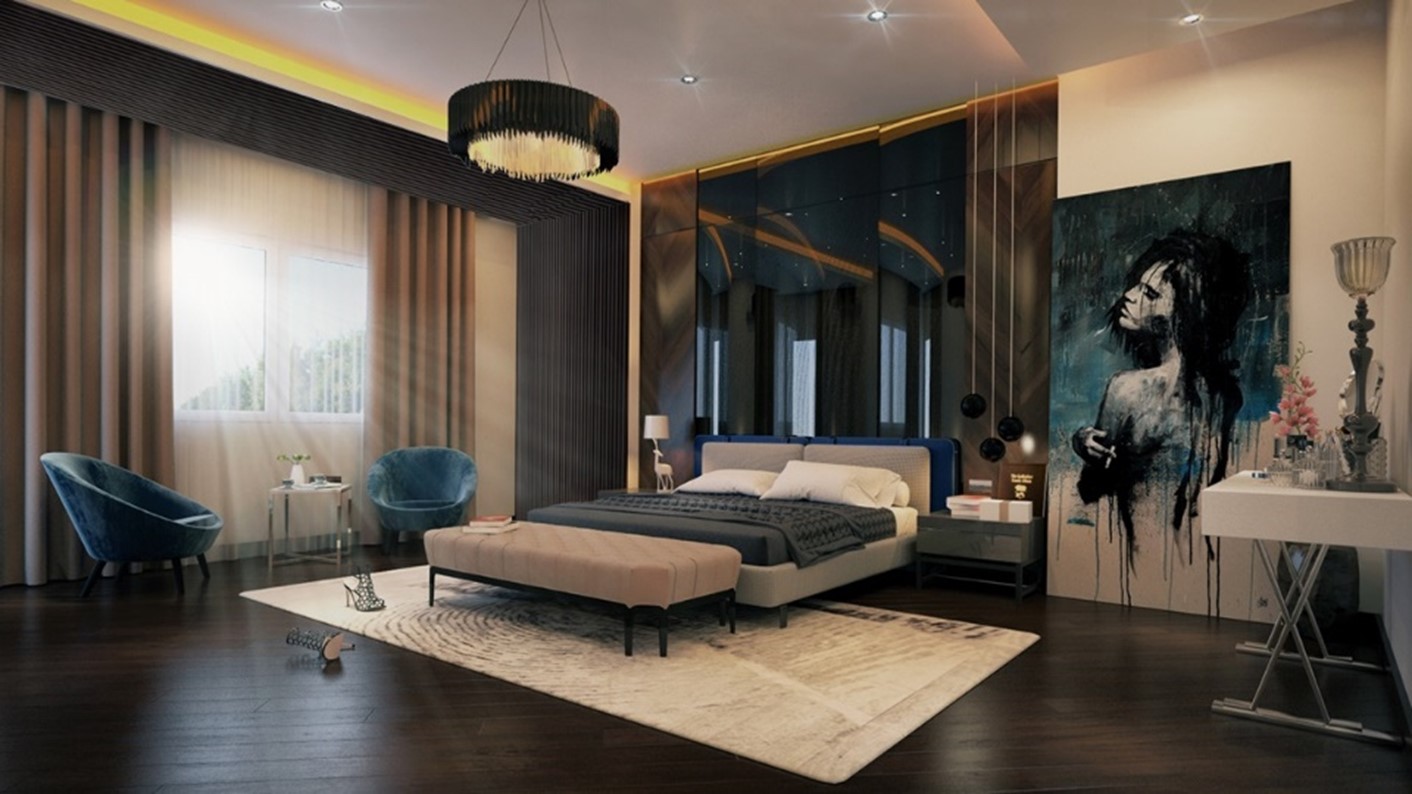 Black is a color that can be used in many versatile manners depending on the combination you use with it. It can be classic, elegant, and sophisticated with the use of metals like gold or brass. You can use these metal colors wisely for handles or in lightings. The hint of metal makes you appreciate the black more.
It can be chic and modern when used with other neutral colors like greys and whites. Black can also be used as another texture in the form of leather or black glass. There are excellent beddings in timeless black color to enhance the look of your room. Check out our post related to the same.
15. Mixture of Neutrals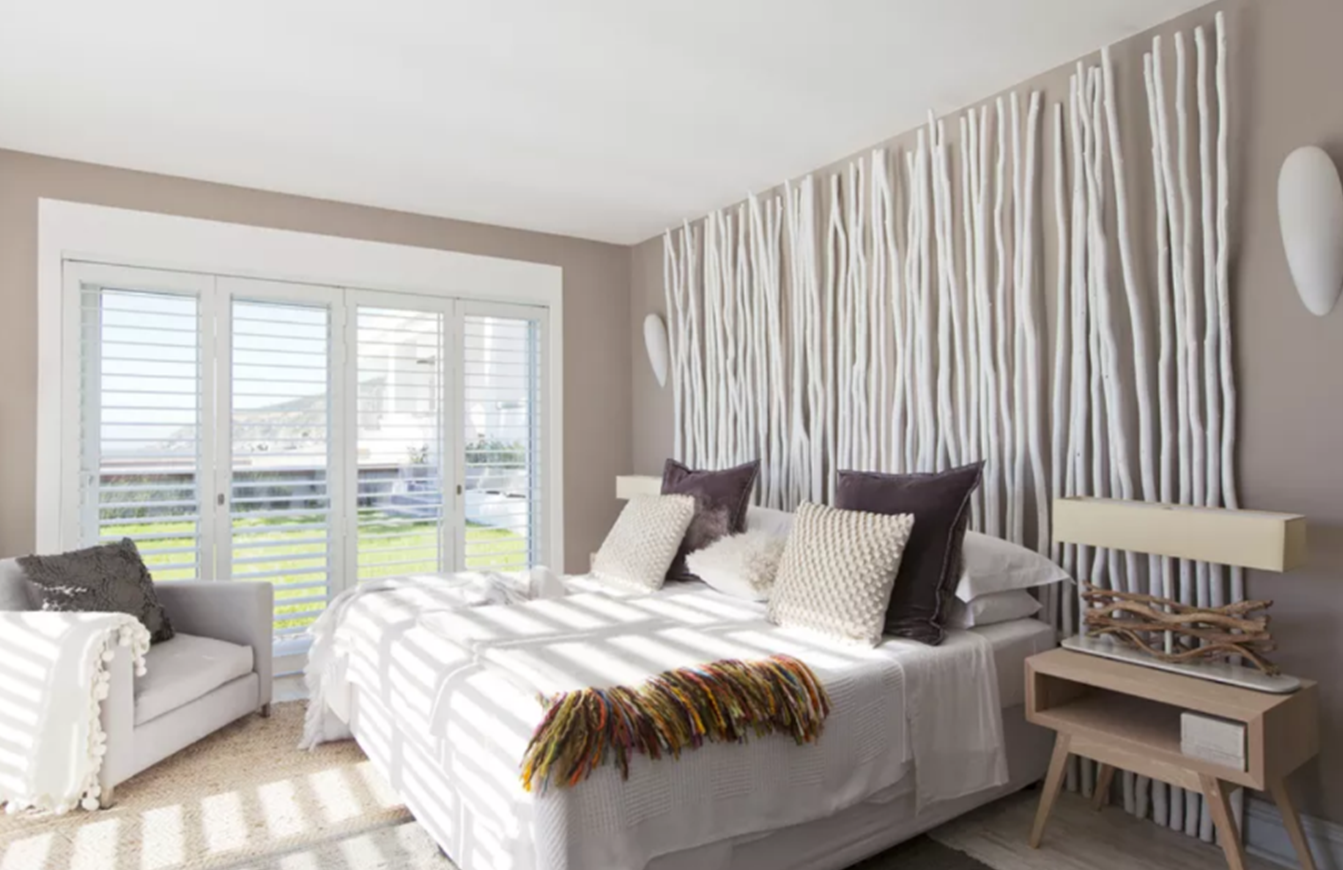 Using neutral shades can never go wrong. So, if you are unable to decide, go with anyone or two shades of neutral color. Remember to add little patterns or texture here and there to enrich the shade of the neutral color you are using.
Also, the contrast-colored wood goes well with neutral colors. For example, use dark or more textured wood with lighter shades and beige and crème color woods with darker neutral shades. Or Another best option is to be all white with a hint of one neutral shade.
Conclusion
So which theme was your favorite? Did you see a few ideas that you would like to decorate and design your own space? You are still thinking and not sure what you like.
Do not worry, and it is not possible that you will like each element from one design. Try to pick elements from multiple ideas and themes and create your own personalized space. All you need is an organized plan and a little creativity.