The bathroom is one of the home's most intimate and private spaces. It's where you'll do most of your self-care, from hot soaks to skin pampering. That is why creating a space where you enjoy spending time is critical.
But what do you do when your bathroom needs a makeover but you can't commit to a complete renovation for whatever reason—time, budget, or lease agreement?
The good news is, you don't need a major remodel to update your bathroom. A few simple changes can make a big difference without breaking the bank or consuming too much time.
Below is a list of some great bathroom ideas that are sure to liven up your space. They can be accomplished in several hours and do not require a lot of tools or DIY knowledge.
Paint the Vanity Cabinet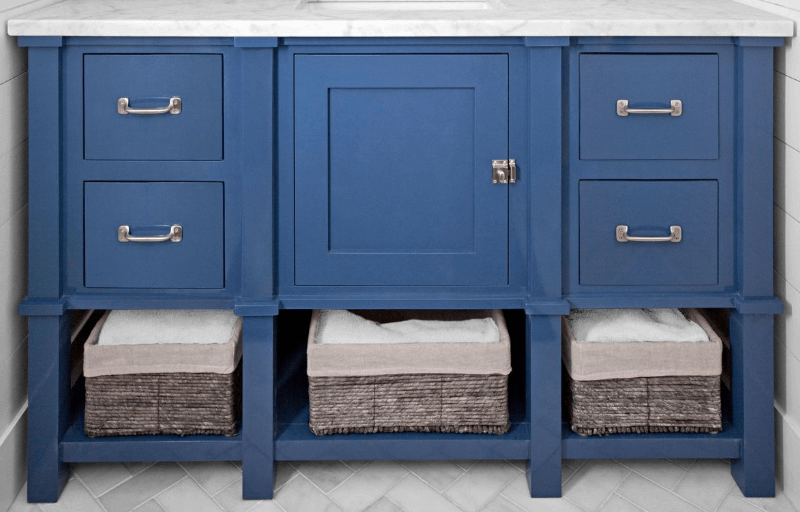 Cabinets play an important part in a bathroom's design. Even if you have nicely painted walls, a dull and dated cabinet might detract from the overall appearance of the space.
A well-painted cabinet, on the other hand, can lend a sense of refinement and style to your bathroom, making it more inviting and comfortable. The colour and finish you select can be used to compliment your existing decor, resulting in a more coherent and visually appealing space.
From classic whites to modern blues and everything in between, you can choose from a variety of paint hues and finishes to match your preferred style.
Replace the Tapware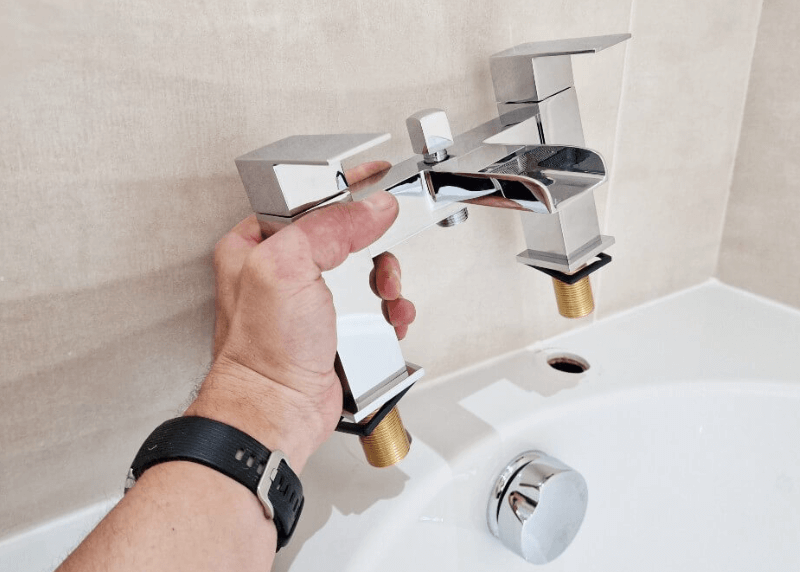 The simplest household fixtures are oftentimes, the most important and most used in the home. Bathroom taps are a great example of this.
Upgrading your old bathroom tapware for new ones that match your unique style, such as brushed brass tapware is a simple change that everyone can make. For a relatively low investment and effort, you can make a significant functional and design enhancement to your bathroom.
What's more, nowadays, brushed brass tapware is becoming a trendy alternative to traditional chrome. It adds a touch of elegance to all basins and baths with its richness and warmth in its unique hue.
Instead of a polished finish, brushed brass has a duller matt appearance. It's essentially a gold tone without the shininess or high-profile shine that is associated with this material. However, it retains a true, classy gold sparkle.
This style of polish is also the most durable. As a result, it's great for bathroom taps, which are undoubtedly put to the test in most bathrooms. Brushed brass is resistant to water stains and fingerprints due to its endurance.
Furthermore, brushed brass taps are the easiest to clean and maintain over time. To keep them looking like new, all you need is a very gentle natural solution like mild liquid soap or mild liquid detergent.
Brushed brass taps were traditionally used in bathroom styles that were either classic or had a heritage look in mind. But they are now becoming a popular addition to modern and contemporary bathroom designs.
The contrast can be visually startling and appealing, which is part of the appeal here. This is especially true when matched with a typical modern design. Brushed brass taps, for example, will stand out brilliantly against an otherwise all-white bathroom with timber accents.
Add a New Mirror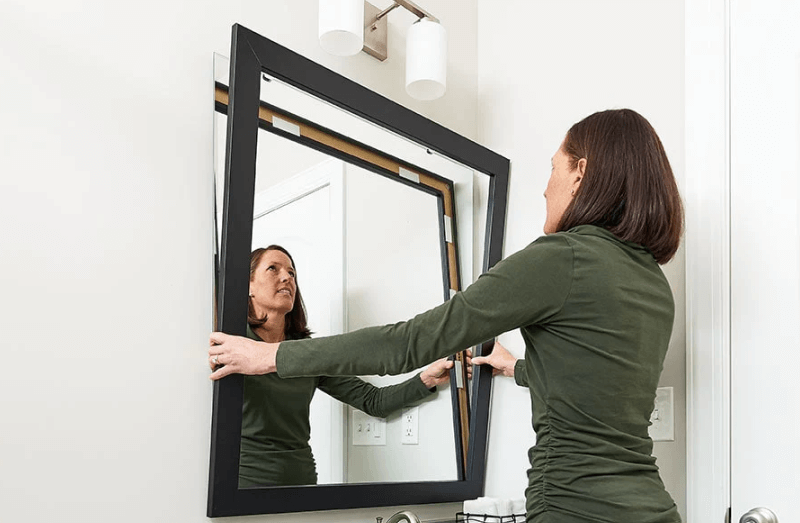 It's unbelievable how many of us settle for contractor-grade mirrors from the hardware store's bathroom section. Rather than relying on the typical medicine cabinet, you can upgrade your bathroom by selecting a mirror with a little more personality and being creative with storage.
Look for mirrors with unusual shapes, antique or vintage detailing, or a large size to make your bathroom feel more spacious.
Invest in New Textiles
Bathrooms are packed with things that can be easily changed. One of them is the shower curtain. Considering that it's basically the same size as a wall, upgrading it can be just as transforming as a fresh coat of paint, especially in a tiny area.
Even replacing plastic or acrylic rings with polished metal can give your area a more upscale appearance.
After that, change the items you touch on a daily basis, such as soft cotton towels and plush rugs, or even your plastic soap dish. Luxe versions of these goods may really elevate the atmosphere.
Try a Rain-Style Showerhead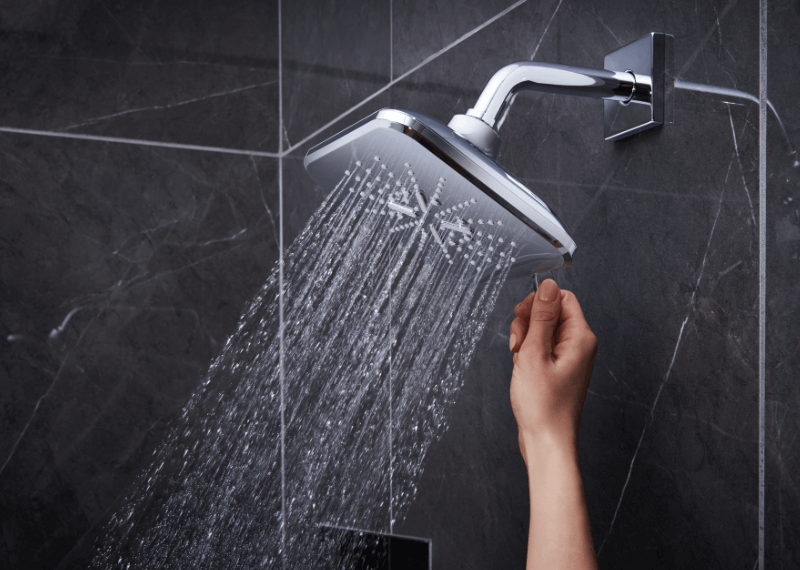 Replace the old showerhead with a huge rain-style showerhead to pamper yourself and give your shower a luxurious spa vibe.
A range of low-cost models are widely available at home improvement stores and easily thread onto existing plumbing. For a quick and cost-free bathroom update, give your existing showerhead a thorough cleaning. You may be impressed with the result.
Upgrade the Lighting
If your bathroom doesn't offer the kind of glow you like, consider updating your light fixtures. If that is not possible, try dimming the existing illumination. In older homes, most bathrooms have an overhead light or a bar light over the mirror.
Replace your bulbs with LEDs for a more pleasing illumination in a hurry. Look for a full-spectrum daylight bulb with a lower power. It will be bright but not blinding, making it great for makeup application.
A pair of wall sconces – one on each side of the mirror at around eye level, so they don't cast unpleasant shadows on your face—is the ideal setting. An electrician will be required to connect them, and a handyman will be required to hang them, patch the drywall, and touch up the paint. It will take approximately an afternoon for this to get done.
Invest in a Bathtub Tray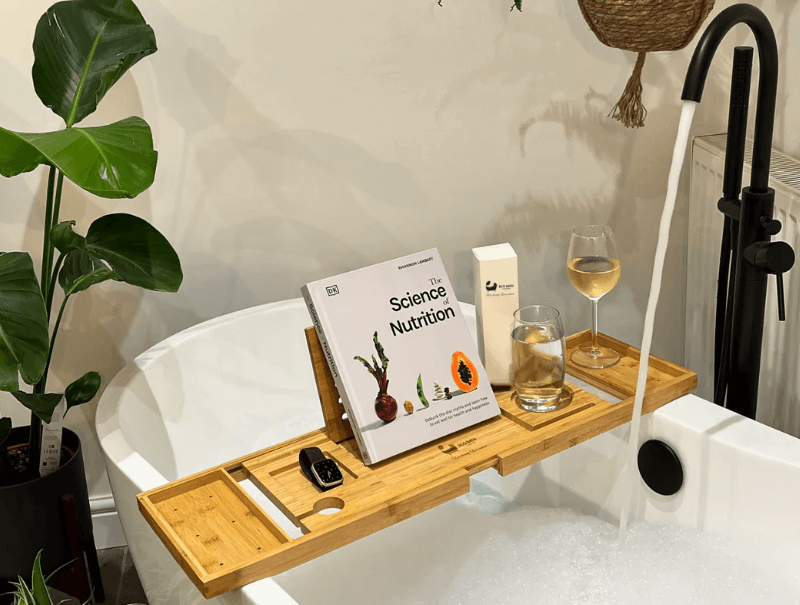 It's a small change, but it can make a significant difference in your bathroom. A gorgeous bath tray positioned across your bathtub has numerous uses.
Whether you decorate the tray with fresh flowers, candles, and decorative soaps, or go for a minimalist interpretation by keeping it clear, it can give the impression of a spa-like setting rather than your average bathroom.
Add Stylish Storage
If you don't have enough room for a freestanding piece of furniture, consider adding floating shelves with a storage bin for each member of the family.
Remove the doors from an antique vanity, repaint it, and add shelves to suit your needs. Complete the look with decorative baskets with your bathroom supplies organised on them.