Windows are essential for a house, and it is given a lot of time and thought just like any other element of the house. They allow the natural light to enter the house and act like a natural air circulation system. Windows in big cities allow you to look around your neighborhood and your city at the comfort of your own house.
It is also a way to exit the house in case of fire accidents. They also act as a significant decorative piece of the house around which other matching decorative items are placed. A window in the room makes the room lively and full of colors.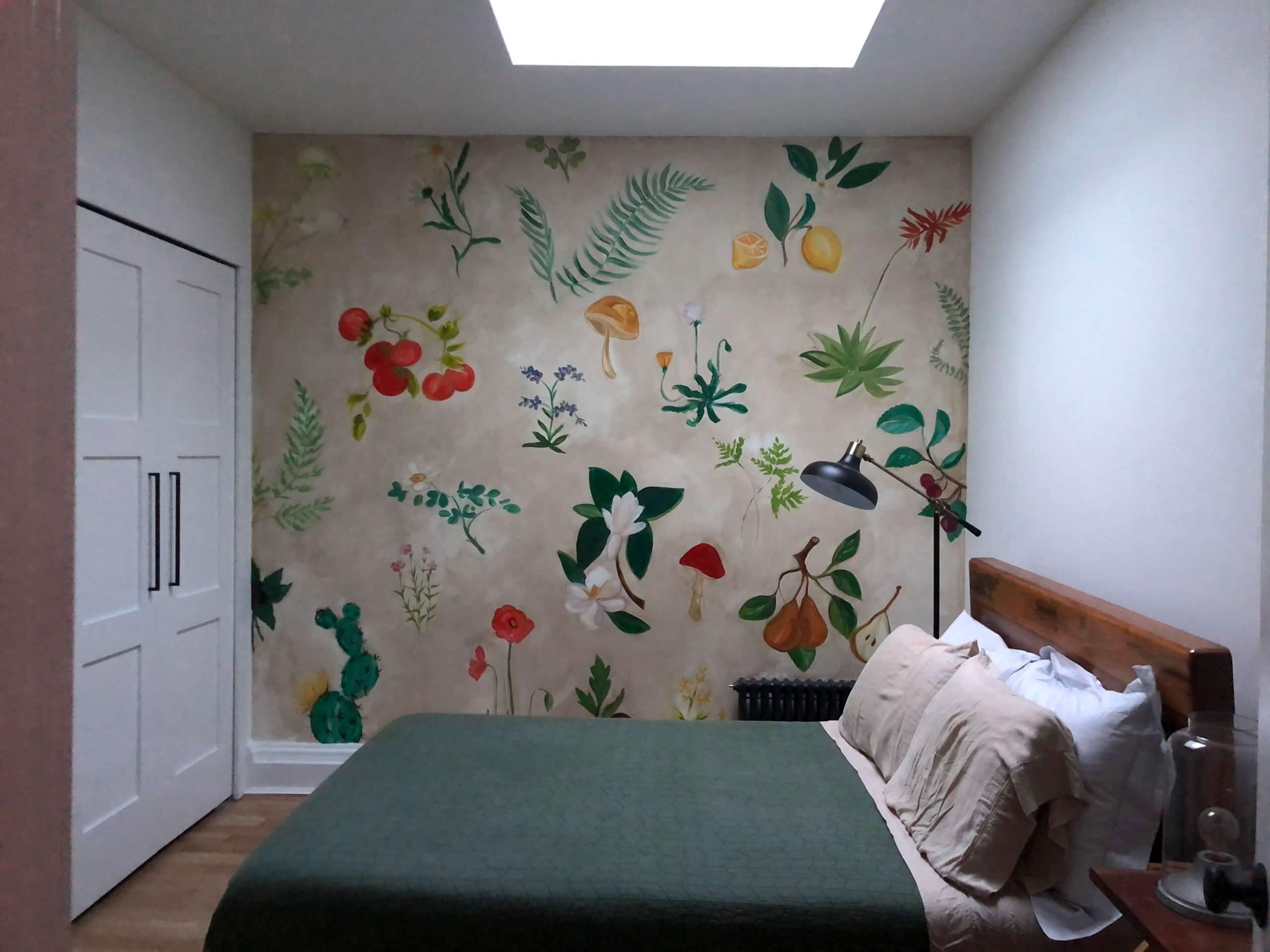 But it is not always butterflying, and you might be stuck in a situation where your bedroom is devoid of a window. This could be because-
You purchase an apartment or a house that has a bedroom without a window.
You have converted an idle space of the house that was not much of use into a bedroom for accommodating guests or an extra member of the family.
Let us look at some pros and cons of a bedroom without windows.
Pros
There are not as many pros of a bedroom without windows as there are cons, and you should always try to install a window in a bedroom without windows if you can.
Cost cuts
If you are going to purchase or rent a house and find that it lacks windows, you can ask the owner for a discount, and you will also get one quickly.
Cons
Not Suitable for You If You Are Claustrophobic
If you are claustrophobic and cannot stand packed environments, you should not buy or rent a house with bedrooms without windows.
Lack of Natural Light
Lack of windows also means that you will be devoid of natural light. Natural light is essential for a healthy life, so a bedroom without windows could affect your health.
Low Cost
If you are looking to purchase or rent out your own house with the same kind of bedroom, expect a lesser offer than expected.
So, a bedroom without windows is not an ideal bedroom. There is no guarantee whether you can call it a bedroom or not, legally.
Yes, you heard that right there exists a legal definition of a bedroom, and your bedroom must fit into this definition to be called a bedroom in the eyes of the municipality.
Can A Room Without Windows Be A Bedroom Legally?
To be called a legal bedroom, a room must adhere to the International Residential Code guidelines, and none of these guidelines talk about the room having a bed. So, you cannot just call your room a bedroom if you have installed a bed inside it.
These guidelines should be followed by houses worldwide, and apart from these guidelines, there also many state guidelines determining the attributes of an ideal bedroom.
Space
The bedroom, for starters, should have adequate space to classify itself as a bedroom. While there are no upper limits of how much the floor area should be (as there is no limit to desires), there is a minimum limit to the floor area, 70 square feet.
One dimension (either the length or the width) of the room should be at least seven feet. There is also a minimum limit for the bedroom's height so that people with height do not face any difficulty in the room. The minimum height of a bedroom should be at least 7 feet from the floor.
Temperature Control
Your bedroom must have a temperature control system with the source of heat inside the bedroom itself. For cooling purposes, an AC is used, but it is not a compulsion as the window itself circulates the air and brings in the cool air.
Means of Egress
Means of egress refers to the way of getting outside the house in case of an accident. The International Residential Code suggests that a bedroom must consist of at least two means of egress so that you do not find any difficulty while escaping the room in case of emergency. Among the two means of egress, a window should be one.
A window that is to be used as means of egress should be at least 44 inches above the floor (the bottom of the window cannot be 44 inches from the wall) so that it is not difficult for your kids or older adults to escape the house. The window's opening area should be at least 5.7 square feet so that neither you nor the firefighters face any difficulty while passing through it.
The glass area of the window must be at least 8% of the bedroom's total floor area so that an adequate amount of natural light is allowed into the house. And the opening area of the window should be at least 4% of the floor area so that the room's ventilation remains proper and it does not become claustrophobic.
These are some of the requirements that a room needs to qualify to be called a bedroom legally. But these requirements are put out by the IRC, and there are many guidelines for a room to be called a bedroom put out by the state authorities of different states, and you need to follow your state's guidelines.
Decorative Ideas for Bedrooms Without Windows
Well enough of these guidelines. Though you cannot call a room without windows a bedroom legally, no one can stop you from using it as one. Also, what to do if you were sold a house with no bedrooms in the window, or what if you converted a place in your house into a bedroom and could not find a window.
Although you cannot call them a bedroom, if you are using it as one, you will need to pay attention to its decor so that the absence of a window is not intimidating anymore.
Here are some decorative ideas and tips in case you have a bedroom without windows. These tips will help you make your bedroom livelier and comforting, and the chances are that you will not realize the absence of a window in the room.
Use Proper Lighting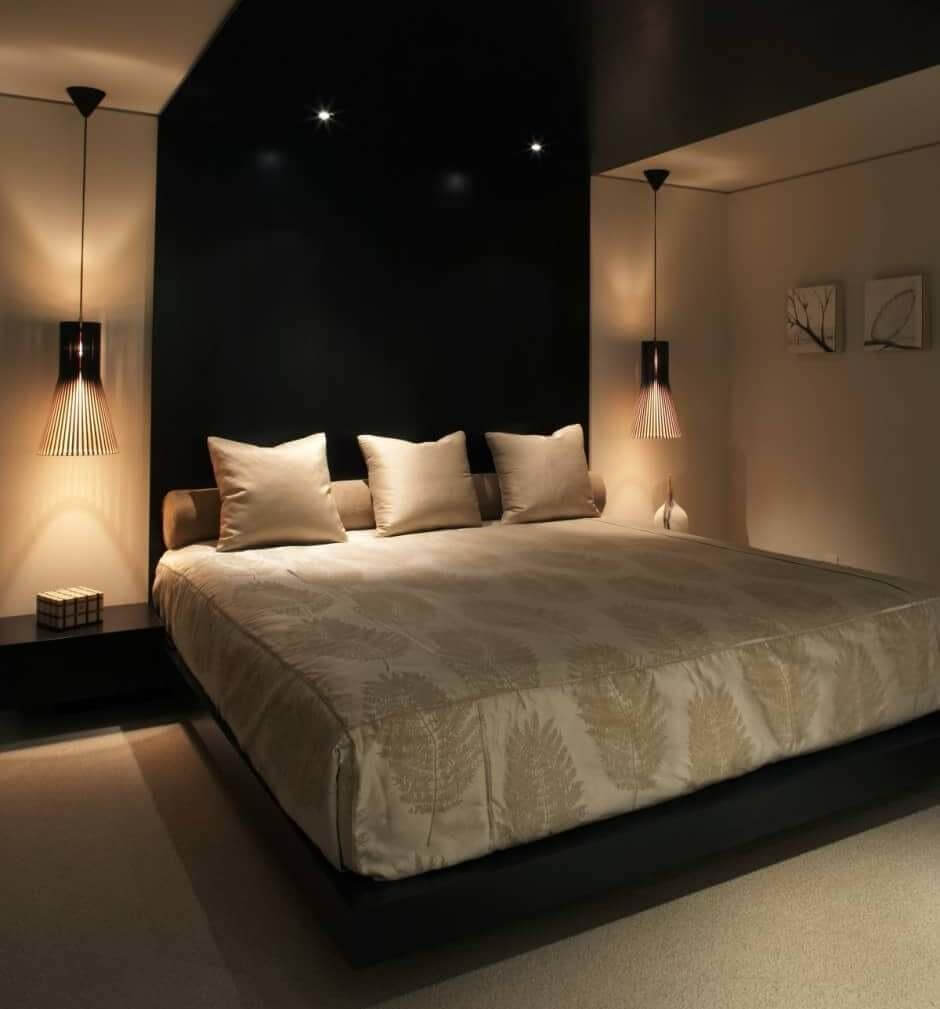 With the natural light source being absent, you will have to go the extra mile to make sure that the room is well lighted up. This is because the well-lighted room will feel less claustrophobic, and you will also have light like there is in a regular room. Try to include a table lamp or two as a must and pair it up with the well-distributed ceiling lights that can light up the whole room.
If the room is in the attic or there is enough space on the walls, try installing a skylight to provide the room with crucial natural light. A skylight could act as a window for the room and help in proper ventilation of the room.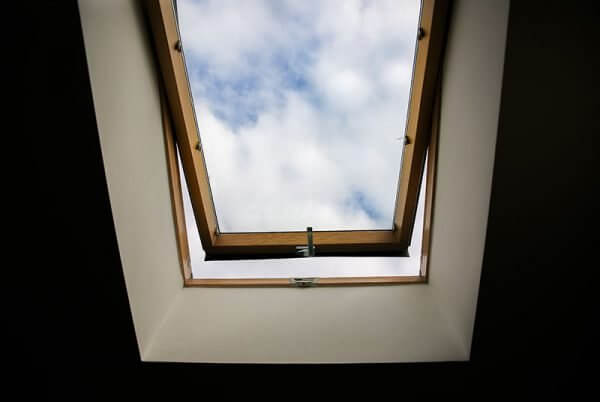 This will make the room livelier, just like an ordinary bedroom. But if there is no space for installing the skylight or tight on your budget, try replacing the door of your room with a new door or a French door so that the natural light entering from other parts of the house could reach the room.
Mirrors
Try to use mirrors in the room. Generally, a big mirror for dressing up is good enough, but you could install more than one mirror in the room. The mirrors will help reflect the light in the room, making your lighting efforts even more useful. The natural lights will also be bounced to different parts of the room.
Apart from the lighting, the mirror adds a new dimension to your room and can make it appear more significant than it is. Thus, mirrors will make the room look less claustrophobic and help it look bigger.
If you are very fond of mirrors, you can install a wall-sized mirror on one of the walls. This will make your room look more significant than ever, and lighting will not be an issue for you. But only do this if you can afford it, as the normal-sized mirrors will also work just fine.
Decorate with Light Colors
The color aspect of a bedroom without windows is essential, and you need to pay special attention to this problem. The walls of the room should be of light and subtle colors. These light colors will not absorb the light and will reflect it, keeping the room bright.
The benefit of using light colors is that through this color, your room's walls will appear more prominent, and you will find it more spacious. Using dark colors, try to use their lighter shades so that the light in the room remains adequate and the room does not appear small.
You can also match the bedding of your room with the colors of the wall. This will look very beautiful as both will complement each other.
Create a Focus.
As already mentioned, the windows of the room are a very integral part of the house. This is also true in terms of decoration as windows become the base and the focus of the room, according to which your layout other things in your room.
But in a bedroom without windows, you do not have this kind of focus, so there will always be something missing. One way to tackle this problem is by introducing a new focus in the room; this new focus will prevent you from thinking about the windows.
By introducing focus, I mean adding a piece of furniture that can be inclined to the wall. This could be anything from a cupboard to a shelf to a TV stand. You can also include something unique of your own choice to function as a focus for you.
Use Drapes
Even though you do not have windows in your bedroom, you can always pretend like one. This can be done by using drapes that you use on windows. The drape should be put on the wall right where you find a window should be. Keep the drapes closed to cover the wall.
The drapes should be light in color so that they match the overall ambiance of the room. The drapes would give you the feeling of the presence of windows in your room (at least when you are not exclusively focusing on them).
Make sure that the cloth of the drape is thick enough. This is because a thin drape would let you see through it, and it would not serve the purpose for which you had installed it. A thick cloth would prevent this from happening.
If this is not enough, you can install an artificial window or a sticker on the outside behind the drape to get more real. This will calm you mentally, and hence the room will get livelier.
Light Furniture
It would help if you did not fill your closed bedroom with bulky furniture as it will get more claustrophobic, and the floor area of the room will also be significantly reduced. So always try using light furniture in a bedroom without windows as it will not take up a lot of floor area and be suitable for your budget. Also, try to use less furniture than other rooms.
The furniture's color should also not be very dark, and a lighter tone is the best. A white-colored sofa would go very well with the walls. The sofa's light color will make it appear large, and hence the room will also seem to appear large.
The cupboards and other wooden furniture like cabinets can be light in color, like light brown, or it could also be dark in color like black. Both types of color will complement the overall ambiance of the room. If using a fan, try to go for a ceiling fan as it will take little to no space compared to pedestal fans.
These ideas will help you decorate your room so that you will not realize the absence of windows, and the room will be as comforting as a bedroom with windows.
Conclusion
If you have a room without windows in your house, try to use it as a guest room as its regular use is not advised. You can make it a men's cave. Decorate it with accessories from your favourite movies or games, have a casino table to play poker or blackjack with friends, or TV set with gaming consoles to prepare gaming tournaments. Room with no windows can also be a laundry room or a walk-in wardrobe. But if you do not have any other option other than using that room as a bedroom, try using the tips mentioned above to reduce the effects of a widow with less room. You should also pay attention to the ventilation of the room.
Make sure that the room is supplied with at least a minimum amount of fresh air. Try installing a skylight if you can, as it is just like having a window, and it will also help with natural light and ventilation.