A sunroom is an enclosed porch; the walls are typically all glass windows or doors so that you can get the feeling of being outside while being inside. In some cases, even the roof is glass to further extend the notion of outdoor. However, most of the house owners set them comfortably with couches and lounging space much like a living room or a family room.
Three-season rooms can just be the perfect place for personal relaxation and the family's enjoyment of the outdoors beauty without being bothered by pests, insects, and unpredictable weather, on the stretch, also adding more space and natural sunlight to the house.
Three- and four-season rooms are the perfect home structures to create an outdoor living space that is protected from the uncertain elements, an enclosed spacious deck that can be enjoyed during both rain and shine. During the beautiful warm summer days, being carefree is what is needed and those who love outdoor living where kids can play, can host a barbeque along with taking walks around the neighborhood, all these activities can have a homeowner forgetting that what it is like to be confined indoors all winter long.
An interior remodeling contractor recommends adding value to the house by including Season rooms, but to initiate it is important to understand the difference between a three-season and four-season room and which fits the house needs best. The benefits of a sunroom are firstly the outdoor living experiences increases regardless of which one to opt from a three or four-season room.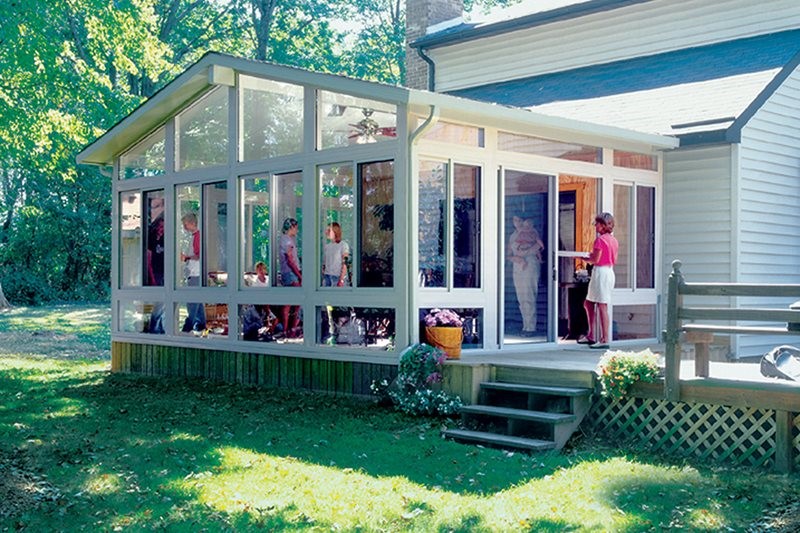 One can garner a space to eat and entertain that is unreachable by insects and pests. A shaded space protected from rain, snow, and heavy winds would be there. And lastly, on the installation of a four-season room, one can gain the added benefit of a climate-controlled area that allows the light and provides outdoor accessibility.
By understanding the differences between a three-season room and four seasons room one can determine personal needs and what the family wants. Knowing the amount of time will be utilizing the space is the determining factor in whether to choose a three-season room or a four-seasons sunroom.
Living in an area with mild winters may be able to use a three-season room comfortably all year. Whereas, when the winters get cold, a three-season room becomes hard to be comfortable in winter. That's where a four-season sunroom comes into play. These rooms consist of extra insulation and they can be climate controlled as the rest of your house. Imagine how pleasing it would be to enjoy a snowy winter with a cup of hot chocolate.
Sale
Sojag 10' x 16' Charleston Solarium Wall-Mounted Outdoor Weather-Resistant Aluminum Frame Sunroom...
PROTECTIVE COATING: AkzoNobel's Interpon powder coating provides maximum scratch and corrosion resistance
REINFORCED CONSTRUCTION: Frame features an extruded aluminum design that produces enhanced durability
DURABLE ROOF: The galvanized steel panels provide maximum protection from the elements
ADDITIONAL STABILITY: This premium model features a wide diameter structure that provides additional durability and protection from the elements
Let us look at the key differences between a three-season and a four-season room to help you decide which option will be best for you.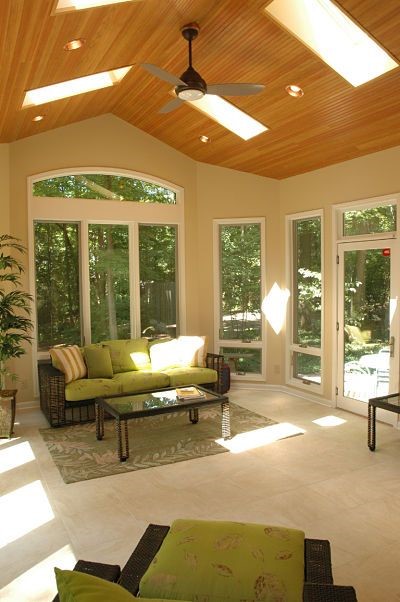 The considerable difference between these two types of season rooms is the level of usage one will experience. A four-season room can be utilized the whole year, while a three-season room does not have the same scope to be heated and cooled and is, therefore, not usable space in extreme climates i.e., too warm and too cold. But there are other contrasts that will play a role in deciding which type of room addition one should include.
Three-Season Room
A three-season room is perfect for homeowners who enjoy the outdoors but do not desire additional living space during the extremely low temperatures of the year. A three-season option is only perfect to use for part of the year: in the spring, summer and fall. With a three-season room, one can experience the following benefits:
Affordability: With its material and construction options, three-season rooms are overall a much more inexpensive outdoor living space addition than a four-season alternative.
Protection: Three-season rooms can be relished for most of the year without having to worry about pests, insects, and other irritants like pollen. With a three-season design, you can have protection from unpredictable weather, extreme temperatures, and natural light while you lounge or entertain guests.
Less Invasive: A three-season sunroom is typically installed on an existing deck or patio structure, which means building your sunroom needs less site preparation and as a result is less intruding to your day-to-day living than a four-season sunroom installation.
Four-Season Room
Four-season rooms are the better solution for those who relish outdoor environments regardless of what the weather conditions are like. This sunroom option is merged into the structure of the house, along with the roofline and exterior materials, so one can relax and absorb the great outdoors from the comfort of the temperature-controlled, year-round space.
Having a four-season sunroom adds incredible home value and nearly never-ending access to direct sunlight. To achieve superior comfort and protection for the whole year, four-season sunrooms are open to the rest of the house and not separated by a doorway. The structure is integrated into the house's existing system and features insulated roofing, flooring, and walls to ensure controlled temperatures and environments during any weather.
The Difference in Engineering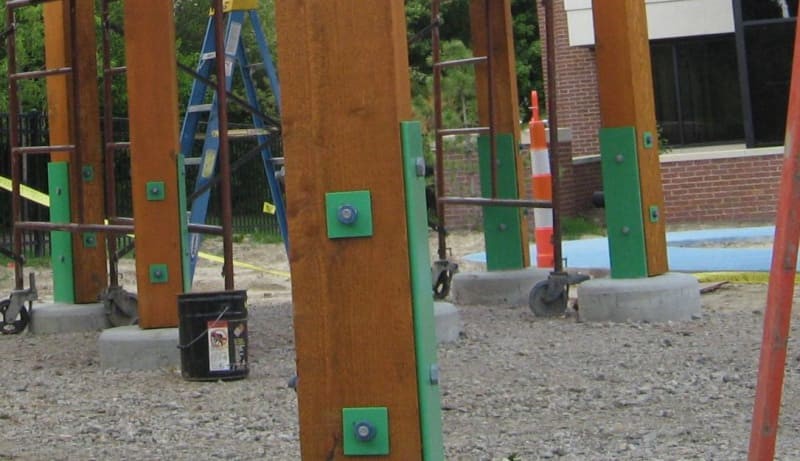 They look the same from the outside of the house but the way they are built makes all the differences regarding how long and when you can enjoy them.
The Engineering and Materials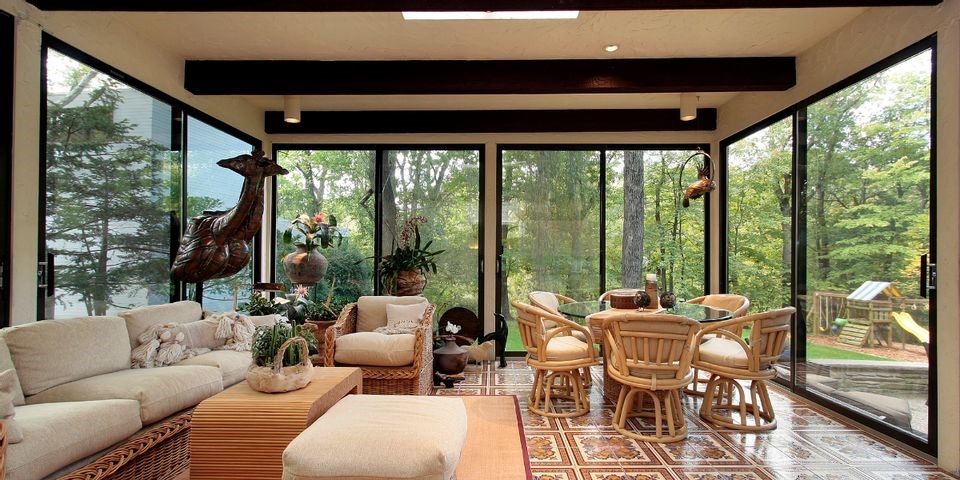 What uplifts a four-season room into such a versatile space is the quality of materials utilized and the way the engineering of the room is designed to utilize those materials.
Glass Options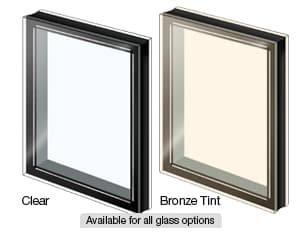 Both room styles have several different glass options to ensure that the house receives the room addition of dreams. A bronze glass tint is also offered to aid in UV protection while reducing the solar heat gain in the house to help keep the house cooler in the warm summer months.
Effectively, both a three-season room addition and a four-season room addition will have large-sized windows on three out of the four walls for the indoor/outdoor living experience, but the glass being used makes the difference i.e., in a four-season room dual insulated glass pane are installed to help prevent airflow and it improves the room's heating and cooling performance, whereas single pane glass with high-performance glass is installed in a three-season room typically.
Four-season rooms are also thermally engineered, these thermally engineered frame options allow the rooms to be heated and cooled cost typically the whole year, regardless of the climate. The walls are insulated more than a three-season room (which cannot be insulated at all sometimes) where that insulation of higher quality is done.
Frames
The framing materials can sometimes differ, there are two options available for framing in a Three-season and Four-season room first is vinyl, with steel and aluminum reinforcement, and the second is aluminum.
Three season rooms are built with a 3 1/8-inch extruded, powder-coated aluminum frame that provides you with the highest resistance to scratching, fading, chipping, and peeling, which ensures that you will have great color for the life of your room which typically costs less because it is not engineered to prevent heat loss.
Sale
Sunshades Depot Exterior Roller Shade for Deck Porch Pergola Balcony Backyard Patio or Other Outdoor...
Please note: Shipping box size you receive will be smaller than product size as rods come in sections that needs to be screwed together. For shade...
Sunshades Depot roller shade was designed to provide shade and privacy for your porch, gazebo, patio, back yard, deck, balcony or other outdoor...
Breathable Fabric- Made of 165GSM polyethylene –Provide up to 90% UV protection, keep your space much cooler and light filtering fabric without...
Sturdy and durable fabric resist fading. Privacy provided, also keep the dust, wind and rain out of your properties. Provide a relaxing, breezy, cool...
Doors and Window Rolling Systems
For easy operation, three-season rooms use a triple-track system with ball-bearing wheels, whereas a four-season room uses a monorail system with ball-bearing wheels. to enjoy a gentle breeze without leaving the comforts of your home both options to allow for effortless operation.
Design and Layout
When building a four-season room, the air conditioning and heating will be connected to the air conditioning and heater of the main house. Designers will have to create the room's layout with this in their mind, whereas the Three-season rooms will have separate heating and cooling units (if they own them at all), so the design won't focus on keeping this consistent with the main home. However, a four-season room will always have an entry door off the existing house.
Seasons of use
Depending on your location, a three-season room typically can only be used in the spring, summer, and fall, when outside temperatures are mild. However, if you reside in a mild climate, a three-season room may be perfect for you. It really depends on how you plan to utilize the room.
The Overall Cost
 Four-season rooms simply use higher quality materials in the building of their room addition. They, therefore, have a greater installation cost than a three-season room addition. The dual-pane glass added insulation, and structural engineering all adding up, but the cost leaves a space that brings a larger return on investment for the new square feet added to the house. So, while it costs to raise to a four-season room, it also pays off in a prolonged time.
A four-season room is effectively more expensive than a three-season room because it is constructed to be heated and cooled systematically. Personal and family needs are essential to custom design and build the sunroom option that works best while staying within the budget.
Comparing Costs of Three-Season and Four-Season Rooms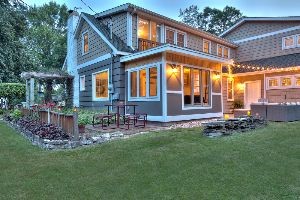 The major reason that homeowners opt for a three-season room is their price. Typically speaking, knowing the family won't be using the space as much during the winters, so this seems unreasonable to pay extra for it.
So how can one compare the prices between three-season and four-season rooms? Typically, four-season sunroom styles cost about twice as much as a same-sized three-season room. This price difference accounts for better window glass at regulating indoor temperatures added insulation, and the air conditioning system.
As is the case with all pricing things, the ballpark estimate is to find out what will sunroom project costs, regardless of which type of sunroom you choose; both offer various benefits. A sunroom provides more natural light and can also add more space to the house, giving more room for entertaining, relaxing, or whatever you choose to use your new space for.
How to Choose the Right Sunroom for The House?
Choosing between a three-season or four-season room introducing in the house, remodel will depend on the specific house and lifestyle needs and seasons. What you are looking to gain from this additional space may vary from other homeowners, the cold winter months typically render a three-season room useless for a good portion of the year.
Before making the choice in sunrooms remember:
How often the space would be used? If one does not desire or need an outdoor space in the winter, then a three-season room would be a better fit for your home.
What is the budget for the project? If the budget doesn't work with a four-season room cost, a three-season room would still be a great way to get an outdoor space without the botheration of weather and insects.
How early the project should be ready? Three-season rooms are easy and quick to construct, while four-season rooms tend to take a little longer as they are well worth the time.
What will space be used for? Not only will this help to decide what type of room addition is needed, but it will also help in designing the layout of the space.
Here Are Some Drawbacks of Three-Season and Four-Season Room:
Three Season
Three-season rooms cannot be used year-round and can only be utilized during warm and moderately warm seasons.
Three-season rooms add less value than a four-season room and it is not provided by main house connection and can only be utilized to enjoy natural light and outdoor feels.
Four Season
Four Season rooms are more expensive than a three-season room but as described earlier all the expense is worth a prolonged time.
Four Season rooms take longer to construct as compared to three-season rooms.