There is no doubt that Amazon Firestick is a great gadget to make any regular TV into a smart TV. You can online stream Netflix, YouTube, Prime Video, Hulu, Pandora, etc., over Wi-Fi.
The best part is that you can take your Firestick with you anywhere in the world, and all you need is to connect with any TV, and you will watch your content from where you left last time. All the saved history and browsing history will remain saved in your Amazon Firestick.
However, sometimes Firestick keeps restarting, and you will not be able to watch anything. This post will talk about this issue and how you can fix the "firestick keeps restarting" issue quickly.
Whether you have an old or new Fire TV Stick, the restarting issue can happen due to several issues such as unofficial Cable, erratic power supply, faulty USB Cable, hardware problem, software problem, etc. Most of these issues can be fixed easily at home without requiring any major thing.
Why Does Your Firestick Keep Restarting?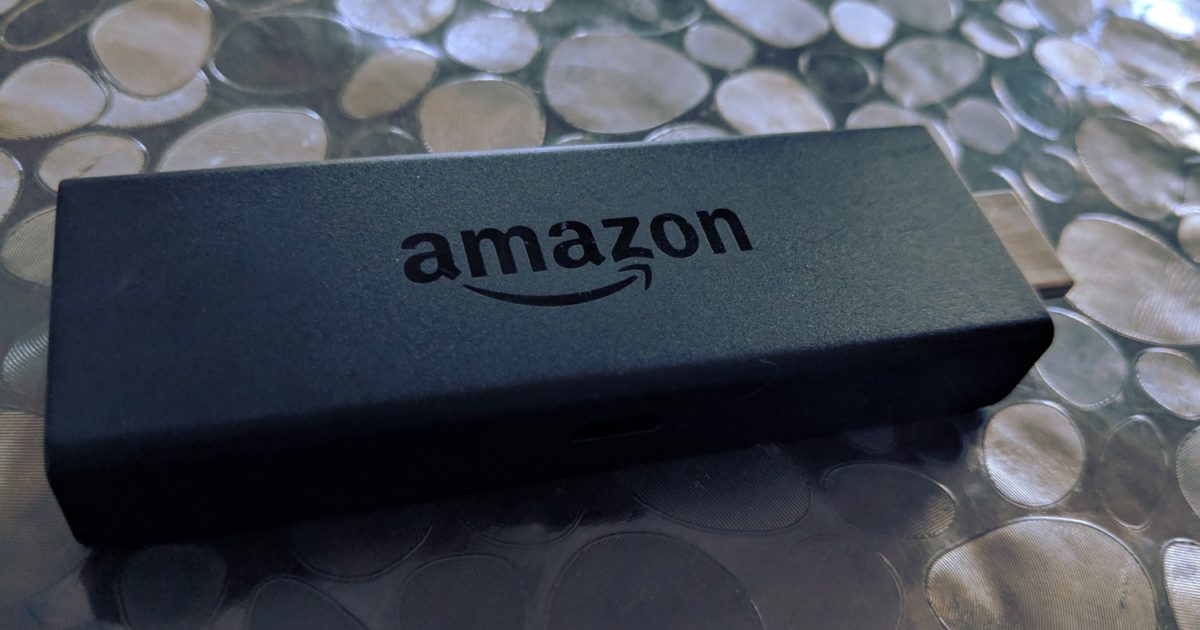 The Restarting error is the most common problem that most Firestick owners face. However, for most of them, the issue got resolved by doing some regular check-ups and troubleshooting.
Usually, this happens due to faulty connections, clogged disk space, faulty cables, and aftermarket chargers. There can also be some other possible errors, so read the post until you find the exact cause of the problem.
Below are some of the ways to solve the Firestick keeps restarting error. You can follow the same, and I'm pretty sure one of them will indeed resolve the restarting issue.
Best Ways to Fix Firestick Keeps Restarting Error
1. Always Use Official Firestick Accessories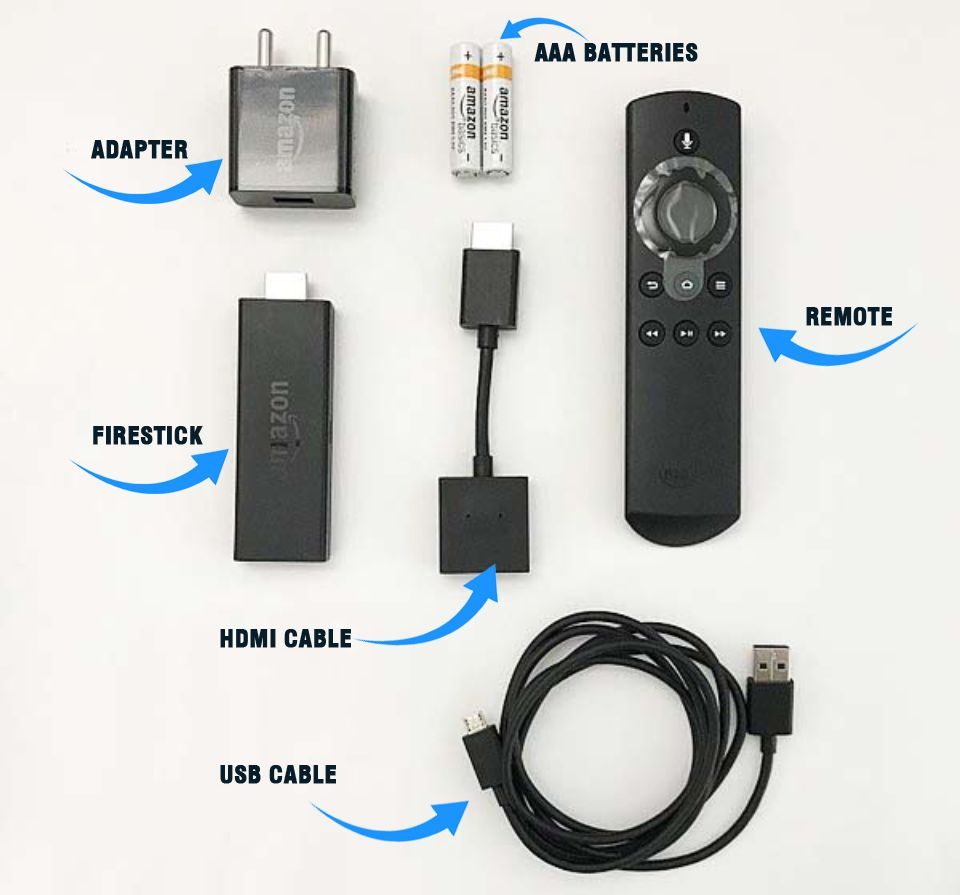 Usually, people use their smartphones USB Cable instead of the official Firestick USB cable for their Device. Make sure to use the Cable that came with the Firestick because it is specially designed for the Firestick device.
If you are using any third-party power cable and power block, then change it with an original one, and it will solve your Firestick keeps restarting feature.
2. Use New Cable If Your Firestick Still Keeps Restarting
Every MicroUSB cable has a life span, and it can happen that your MicroUSB cable is not working correctly or cannot provide enough power to your Amazon Firestick. If this is the case, try using a brand new MicroUSB cable with your Firestick as it will make sure that your Cable is working correctly, and it might solve the issue of restarting.
3. Use a 2 Amp Power Adapter
Usually, the Amazon Firestick takes 1Amp of power, and the stock charger that comes with the Firestick device also provides 1 amp of output. If your Firestick is kept restarting, you can try using it with a 2 Amp charger instead of 1 Amp. In some case, user reports that their Firestick starts working properly after using it with a 2 Amp charger.
Note: We are not responsible if your Firestick device gets broken after supplying more power to your Device.
4. Plug the Firestick Power Adapter Directly in a Power Socket
Sometimes users use the Firestick MicroUSB cable into their TV's USB port instead of the power socket. Now you might think, what is the problem with it? Well, the USB ports are not designed to power up a device and, they did not provide enough power to your Firestick, which is why it gets Restarting again and again.
So, if you are using your Firestick to power up with your TV's USB port, then instantly plug your Firestick USB cord in its charger and use that charger in a power socket so that the Firestick can get a proper power supply. Most of the people doing this may be why your Firestick is not working properly and keeps restarting.
5. Try Disconnecting Any Other USB Extension Cables
If you are using any USB extension cable with your Firestick power adapter, then instantly remove it. Sometimes the extension cable doesn't support the Firestick device, or it may not provide a sufficient amount of power.
If you are using an extension cord with your Device, remove the extension cord and use it only with its official Cable and charger, so your Firestick gets the power it needs. This is a common issue that most of the Firestick user faces which cause the Firestick keep restarting issue to them.
6. Remove All Other Devices That Are Connected with Your TV
Usually, TV has more than one HDMI port, and people use their Pen drives and other devices to watch its content on the TV directly.
In your case, it can be possible that another HDMI device overrides the signal that is coming from your Firestick, and that's why your Firestick keeps restarting. The latest smart TVs support multiple HDMI devices at the same time, but some don't.
So, if your Firestick keeps restarting while using it with your TV, then do unplug all the HDMI devices and USB devices and plug only the Fire TV stick with your TV's HDMI port.
That will solve your problem and its fixes then. You now know that one of your HDMI devices is having a problem with your Firestick. You can unplug all the other devices one by one or unplug all at once to see which one of them is giving the Firestick keeps restarting issue.
Note: You should also try to use your Firestick with a brand-new HDMI cable as a faulty cable can also give issues to your Firestick.
7. Try Disabling HDMI CEC Option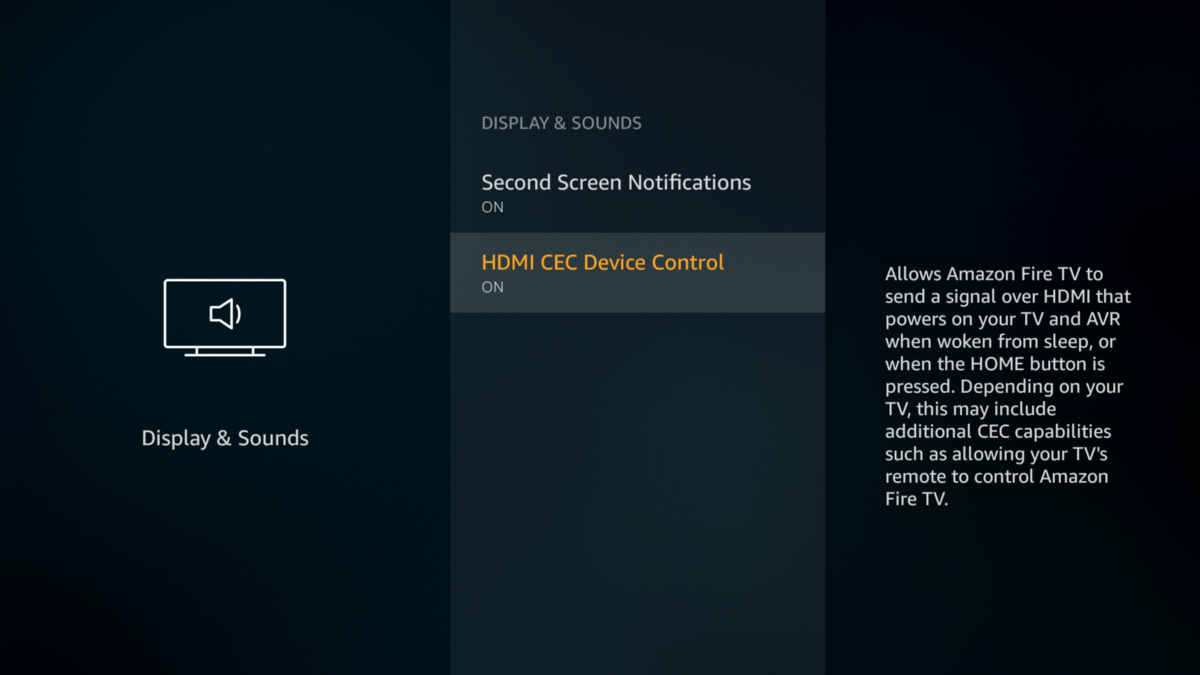 This is a little technical work, but you can follow the below steps to simply disabling the HDMI CEC option from your TV. For your information, the HDMI CEC feature allows your TV to control your Firestick, so there can be a possibility that this feature is giving issues with your Firestick. You can disable the HDMI CEC on your Firestick to see whether it fixes your Firestick keeps restarting issues or not.
Here is the step-by-Step Guide to disable the HDMI CEC on Firestick:
First, Go to Settings and select the Display & Sounds option.
Now choose the HDMI CEC Device Control option and make sure to switch it Off.
8. Update Your Firestick with Latest Version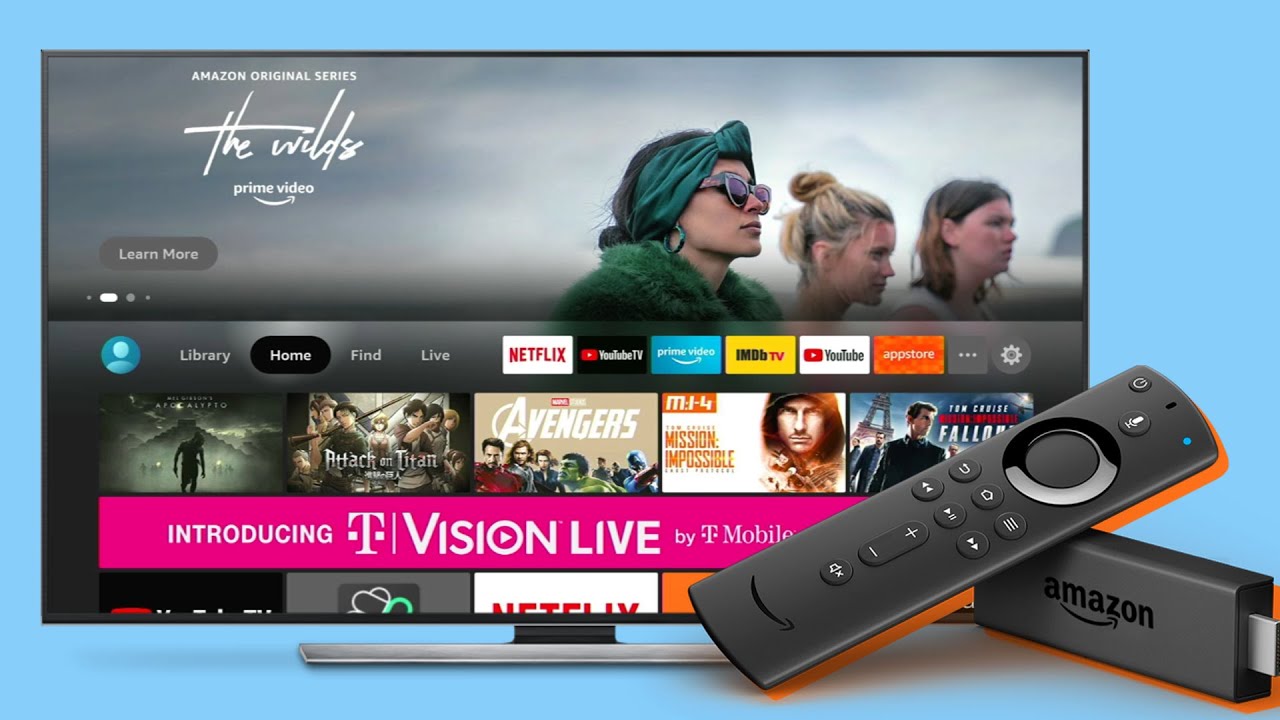 Another thing that causes the Firestick to Keep restarting issues is old or outdated Firmware. You can check the System updates for your Firestick device and update it with the latest software available for your Device. This can fix your Amazon Firestick keeps restarting issues for sure. To update your Firestick, follow the below steps.
Go to Settings in Your Firestick and Select My Fire TV option.
Now go to About and click on Check for System Update.
Now check whether it's updated or not and if any update is required, then do it and check your Firestick performance.
9. Try Resetting Your Firestick
Sometimes when you install too many apps in your Firestick, it can crash the interface, and your Firestick cannot process too much information in a short period, which is why your Amazon Firestick keeps restarting. The simplest way to fix these issues by Factory Reset your Firestick. To Reset your Firestick with Factory Default Setting, follow the below steps.
Go to Settings and Select My Fire TV.
Now choose the Reset to Factory Defaults, and it will Reset your Device.
If this is the issue, after resetting your Firestick, it should work flawlessly on your TV.
10. Use Another Firestick with Your TV
Sometimes your Firestick is in working condition, but your TV is not. To make sure that your TV is working fine, try using another Firestick with your TV. If you still face the Firestick Keeps Restarting issues in your TV, then the fault is in your TV and not with Amazon Firestick.
Also, follow the above steps with your New Firestick so that your issue can be resolved.
11.Try Soft Reset Your Firestick Using Fire TV Remote
You can soft reset your Firestick using your Fire TV remote. It is like unplugging the power and plug it again, but you can do this by using your Fire TV Remote. It may solve your Firestick Keeps Restarting issue. Follow the below steps to Soft Reset Your Firestick.
Hold down the Play and Select Button at the same time until your Screen Displays a Message.
For Hard Reset your Firestick, hold down the Select, Right, Back, and Reverse buttons simultaneously and wait for Firestick to Display a Message to Reset Itself.
12. Try Using Your Firestick on Different TV
Some TVs are not compatible with the Firestick, which is why your Firestick Keeps Restarting or does not work correctly. Try using your Firestick on Different TV to test this out, and if its works fine there, then the issue is not with your Firestick.
13. Replace the Batteries from Your Fire TV Remote
I do not think that this can be the cause of issues with your Firestick, but there are chances that low batteries of the remote send restart signals to your Firestick, and that is why it gets Restarted and again. Replace the Batteries in your Firestick remote with brand new batteries and check the status.
14. Check and Replace the Faulty Power Adapter
Ensure that the power adapter of your Firestick is working correctly by testing it on other MicroUSB Devices (i.e., smartphones, Speakers, etc.). If the other devices don't work correctly, your Adapter is faulty, and you may need to replace it with a new one.
15. Clear Cache of Installed Apps from Your Firestick
If the above method does not help you, try to clear the caching of installed apps from your Firestick as your Firestick can be kept restarting due to a full cache. Follow the below steps to clear cache and free up some performance space.
First of all, go to Settings and click on Application and then go to Manage Installed Application.
Now click on any app and select the Clear Cache option.
Do it with all the apps, and it will maximize your Amazon Firestick performance or solve your Firestick keeps restarting error.
16. Remove Unnecessary Apps from Your Firestick
Apps take a lot of space and memory in your Device, and it also degrades your Device's performance even as some apps work in the background even if you are not using them for a long time.
You can uninstall all the unnecessary apps that you are not using anymore. It will enhance the performance of your Device and also solve the Firestick keeps restarting error as well. Here's how you can uninstall apps from your Firestick.
Go to Settings and click on Application > Manage Installed Application.
Now Uninstalled all the apps that you are not using anymore.
This will free up some space in your Amazon Firestick and may solve your error as well.
17. Contact Amazon Support
If none of those mentioned above ways works for you, then Contact Amazon Support to either Replace or Repair the Firestick Device. Amazon support will surely help you in this case.
Frequently Asked Questions:
1. How Do You Know If Your Firestick Is Going Bad?
Sometimes your Firestick does not work correctly, and you may face some errors, including app errors/crashing, audio, visual problems, and black Screen. These are the standard error that means that your Firestick is going bad.
Why Does My Firestick Keep Blinking Off and on?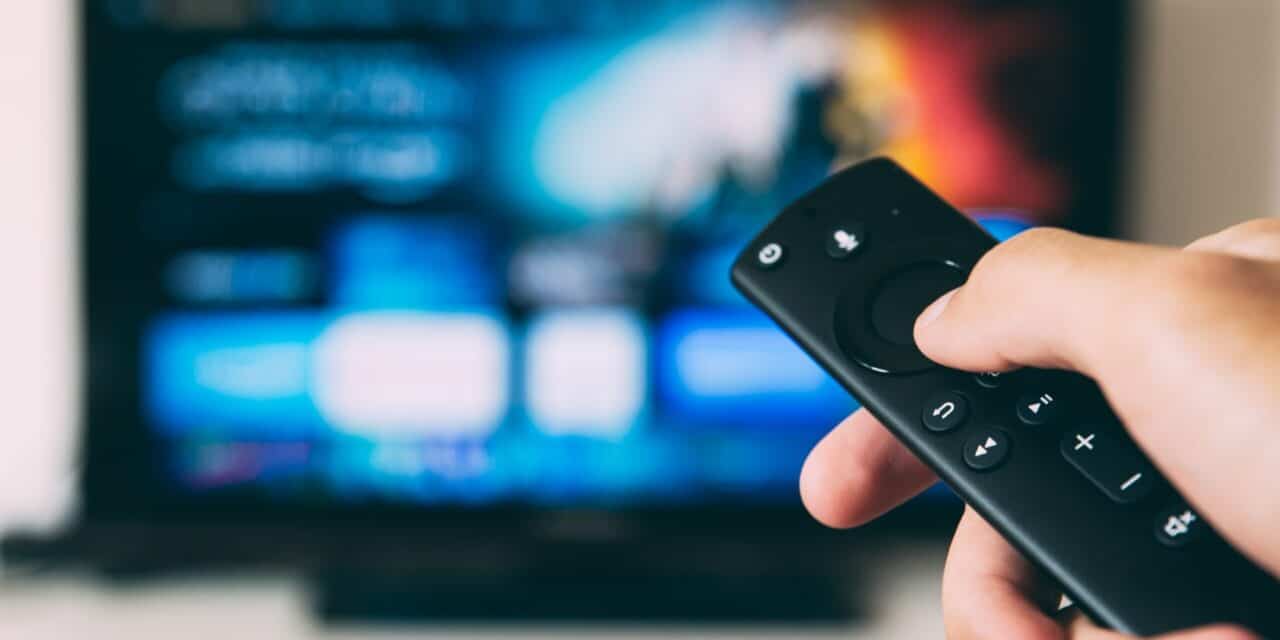 The main reason behind screen blinking or flickering is a loose cable connection or damaged Cable. Sometimes this error is caused by a damaged port. To fix this problem, check your cable connections/broken Cable. If everything is fine, then it means your Firestick has some hardware error.
What Does Restart Your Firestick Do?
Restarting your Firestick will restart all the services of the Firestick. Most of the problem is fixed by just restarting Your Device. This process does not delete your apps or files. To remove everything, you have to reset the Firestick.
Do I Need to Unplug and Re-Plug My Firestick?
If your Firestick gives any error, you can solve the problem by unplugging and re-plugging the Firestick. However, Restarting the Firestick will do the same thing. So, there is no need to unplug or re-plug the Firestick.
Wrapping Up the Things
So, these are some of the essential troubleshooting tips to solve the Firestick keeps restarting issues. I have mentioned all the possible ways that may cause the "Firestick keeps restarting" issues.
I know it isn't enjoyable when you want to binge-watch your favorite TV show and your Firestick Keeps Rebooting again and again. You can follow all the steps mentioned above to solve the issues and get back to binge-watch your favorite tv show and movies on your TV.
If you have any questions, concerns, or suggestions regarding this post, you can contact us to clear all your queries and confusion. We will help you to satisfy all your requisites as soon as possible.