Moving house can be a daunting and overwhelming task, but it doesn't have to be. By taking the time to properly prepare, and hiring a professional removals company, you can make the transition as stress free and easy as possible.
In this guide, we'll discuss the benefits of using a removals specialist, share some house moving tips, and provide a stress free moving checklist. So, if you're looking for a hassle-free move, you've come to the right place!
When moving home, aim to make the move as stress free as possible
The Benefits of Using a Professional Removals Company
When you decide to move, it's important to choose a reputable professional removals company. A good removals firm will provide you with expert advice and assistance, as well as peace of mind that your belongings will be safely transported.
Here are just a few of the benefits of using a professional removals company:
Expertise
A professional removals company will have years of experience in handling all kinds of items, from furniture and appliances to fragile items. They have the knowledge and expertise to ensure that your belongings are packed and transported safely.
Time-Saving
Hiring a removals firm can save you time. There are often options for them to take care of the packing work. They will also manage safe transportation of your items, so you don't have to worry about doing all of the hard work.
Insurance
Ensure you book a professional removals company with Goods in Transit insurance. Almost all companies are insured. Insurance means that if any of your belongings are damaged or lost during the move, you will be compensated.
Cost-Effective
Companies that specialise in removals are often more cost-effective than hiring a van and doing the move yourself. They can provide you with an accurate estimate of the cost of the move, so you can plan accordingly.
House Moving Tips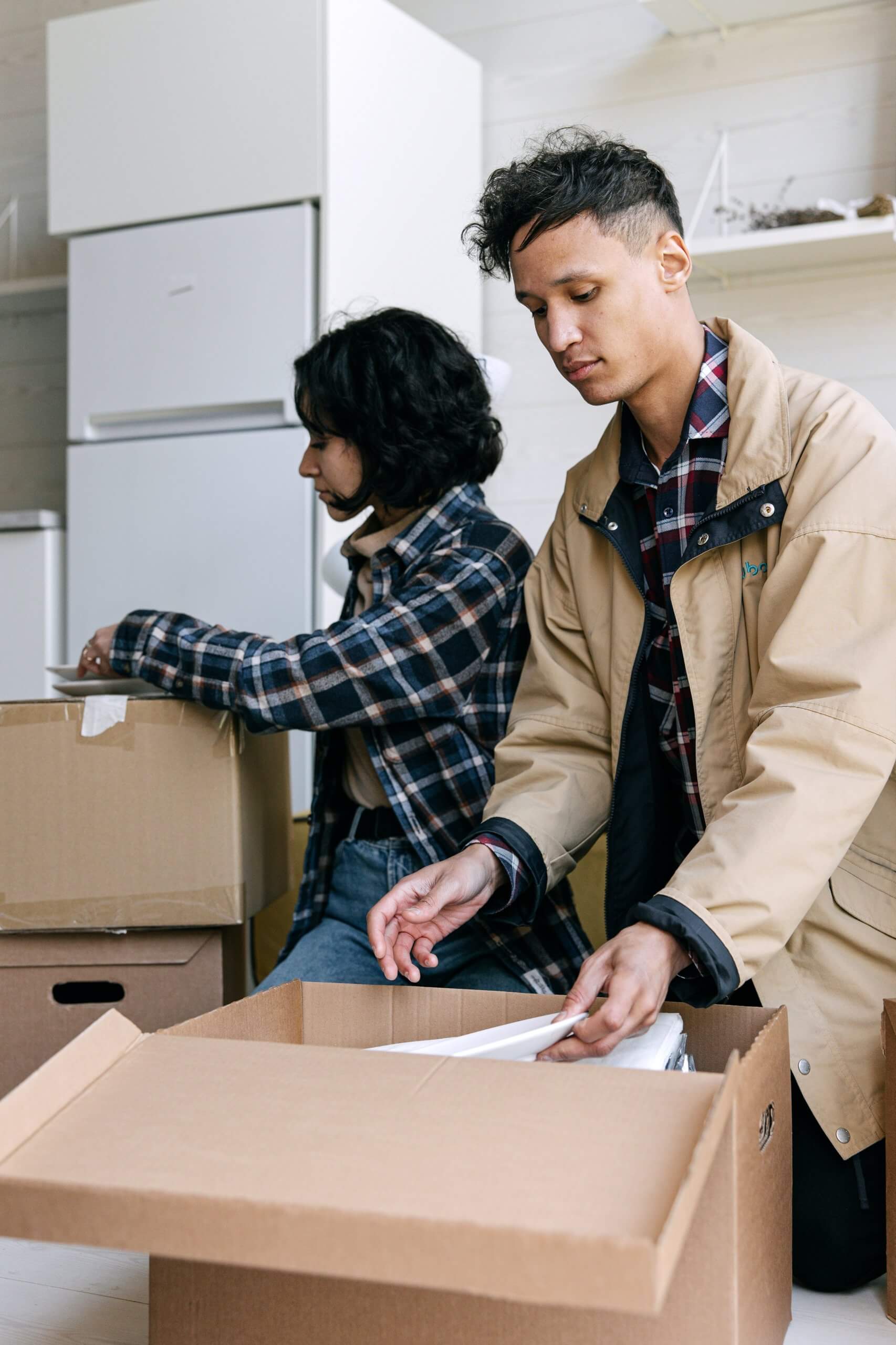 When you're moving house, there are some house moving simple tips to make the process easier.
Preparing for the Move
Before you start packing, it's important to prepare for the move. Make sure you have all the necessary documents and paperwork in order and make a list of all the items you need to move. Carefully consider everybody you will need to notify, some of which may include below:
· Department of Work and Pensions (DWP)
· DVLA
· Employer
· Friends and family
· Banks and credit card companies
· Insurance companies
· NHS and medical centres
· Clubs and memberships
· Council tax
· Electoral roll
· Schools
· TV Licensing
· Utility companies
Decluttering
Decluttering is an important part of the moving process. Go through your belongings and get rid of anything that you don't need or use. Consider making the best use of a local tip, or even better, donate your unwanted belongings to a charity. Ultimately, this will help you save time and money when packing and moving.
Packing for the Move
Packing for the move can be a daunting task. It's important to pack your items properly so that they don't get damaged during the move. Make sure you have the right packing materials, such as boxes, packing tape, and bubble wrap.
The Stress Free Moving Checklist
The process of moving house doesn't have to be a stressful experience.
Here's a stress free moving checklist to help you make the transition easier:
Pre-Move Research
Researching potential removals companies and getting quotes is an important step in the moving process. Make sure you compare prices, services, reviews, and testimonials before you decide.
Booking a Removals Company
Once you've chosen a professional removals company, make sure you book them well in advance. This will give you time to prepare for the move.
Pack removal boxes as early as possible
Packing
Start packing as soon as possible. Make sure you use the right packing materials and label all the boxes for easier unpacking.
Moving Day
On moving day, make sure you're organised and ready to go. Have a checklist of all the items you need to move with you, and make sure you're on time.
Conclusion
Moving house doesn't have to be a stressful experience. By hiring a professional removals company and following the house moving tips and checklist mentioned here, you can make your move as stress free and easy as possible. So, don't forget to take the time to plan and prepare, and before you know it, you'll be settled in your new home. Good luck with your move!