Most homeowners want their home to be a warm and inviting haven. At the end of a long day, we look forward to going home, where we can throw off our work struggles and relax in a cozy environment with our loved ones.
We want to feel at home in the kitchen, where we spend most of our time preparing meals with all the spices, the living room for relaxation, and the bedroom where we tuck in at night. We all want to have rooms that are comfortable, functional, and a reflection of our tastes, all wrapped up in one.
Achieving all these components will require time, patience, and effort; however, the reward will be worth it. You may try incorporating a hamptons style furniture when decorating your house. Use some tips listed below for your inspiration.
Integrate Decorating Ideas
Your vision may be to have distinctive features in each space in your home and for each room to reflect its uniqueness and attractiveness. An ingenious home décor tip is to maintain a similar palette to ensure an overall cohesion between the rooms. How can you achieve this kind of harmony?
Paint all the rooms the same color or use different shades of the same color in each room. For instance, you could use a mix of golden yellow, pale yellow, cream, or deeply saturated green with lighter sage, and so on. The list is pretty much endless.
Install similar floorings, such as tile, wood, and sisal. Are you in a rental space? Then it might not be possible to change the flooring. However, you can unify the floors by color by using similar carpeting.
Use similar textures or patterns in a variety of ways across the rooms. For instance, you can opt to have velvet drapes in the living room matching the velvet-upholstered chairs in the dining room. Maybe opt for dining room chairs with checked fabric to mirror your kitchen's checked tiling.
Incorporate both form and function 
We can become so carried away with decorating our homes that we don't check whether the rooms will accommodate our way of living. The result is a house that looks heavenly but comes across as unfriendly or disjointed.
Therefore, as you decorate a room, you may need to ask yourself:
Who will use this room? Children, adults, or both?
How will the room function? Will it be for entertainment, relaxation, or a busy work hub?
How do you want the room to appear? Formal, cheerful, and dramatic?
Your answers to these and other similar questions will directly impact your decorative choices for each space. For instance, if the room occupants include children and pets, what is a safe way to maintain its decor? It might be prudent to invest in washable, long-lasting fabrics rather than an all-white-living-room theme.
Decorate with color
Many studies and researchers affirm that color affects us both physically and emotionally. With this in mind, use color to manipulate the mood and proportions of each room in your house. Space with ample natural light works better with pale or white colors. Darker rooms are more suitable with rich colors, such as buttery yellow walls for a darker kitchen.
Cool colors in your living room, such as natural blues, greens, and violets, will make the space seem spacious. Warm colors for the bedrooms such as variations of reds, yellows, and oranges, will make the rooms feel cocoon-like. More neutral color tones such as pastels or creamy ivory never look out of style and are a suitable choice if you intend to put your house on the market in the future.
Lighting Design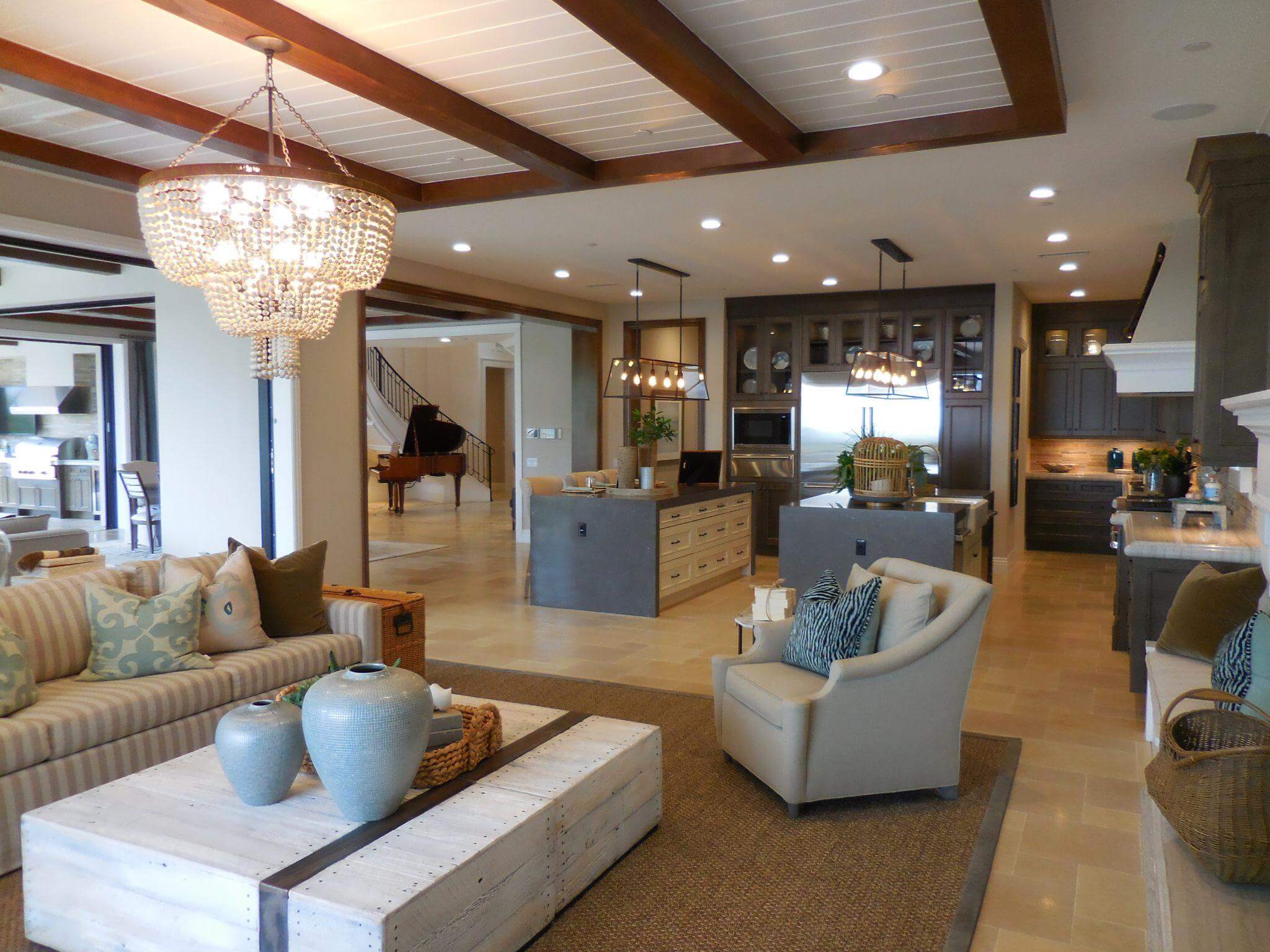 The function and mood of a room should affect the lighting design choices you make. Whereas a home office would require ample lighting, a bedroom may need only an assortment of lamps. The kitchen, however, would require both task lighting and general ambient lighting.
Another fundamental element of lighting design is natural light. Natural light can transform any space from a dingy area into an airy space. Therefore, the more natural light you can let filter into a room, the better. Which decorative features can you think of incorporating into your home? They can include windows, personalized window curtains like the ones with VisionBedding, French doors, skylights for your bedrooms or over your breakfast table, and glass-block windows for your bathrooms.
Employing elements of both artificial and natural lighting for each space is a way to get the glow for your home.
Conclusion
Therefore, to have a beautiful, warm, and inviting home that echoes you and your lifestyle is collecting a host of décor ideas and adapting these to suit your tastes.