Every country follows different cultures and different cuisines. Most of the countries have their own culture, food, style and they like to follow it that way only. The cuisine is also a part of the country's culture.
A person cannot like the way of cooking the same food in another country as the taste of the food changes because of the style and ideas behind the cooking process. So, everyone likes the cuisine of their country and follows that only. However, sometimes people do want to try different cuisines.
A cuisine involves many different things. It involves the different styles of cooking, different ingredients, and most important, different spices. Every person likes to cook food according to their taste and therefore the food of every country tastes different.
There are more than a hundred cuisines in the world and if you want to try some different cuisine other than your country, then you are welcome to do so as it will enhance your taste and experience.
Furthermore, the most important thing is that whether a country is particular about its choices, ingredients, and spices, there is a possibility of cooking the same food in a different manner. This makes the cuisines different.
Nowadays, we do not need to visit another country to eat their food because we can now get all the different types of cuisines in our country also. People who have been migrated from one country to another, bring the taste of their country and this is how we can get a taste of other cuisines as well.
Type of Cuisines
Till now, we have discussed that every country has its cuisine, and we can get a taste of those cuisines either by visiting the countries or we can follow their ingredients and style of cooking and can prepare them on our own. So, now we will discuss the different popular cuisines all over the world and how different they are from our regional cuisine.
French Cuisine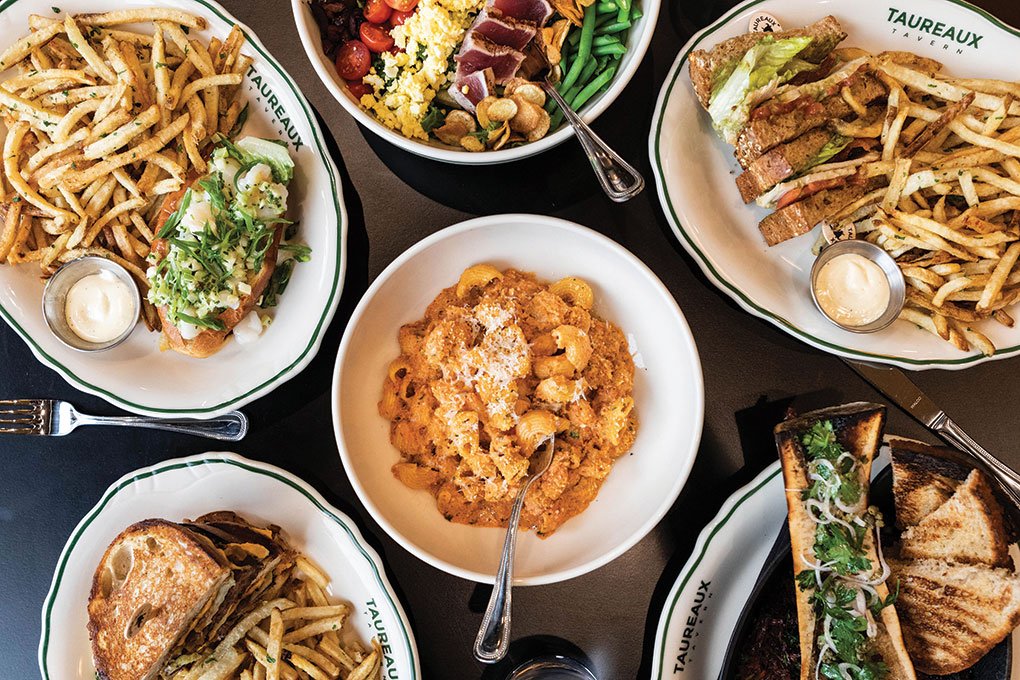 French Cuisine is one of the top cuisines in the world and their dishes are loved by many people around the globe. The French cuisine involves many different ingredients in their food such as butter, herbs, leaves, chocolates, and many different vegetables. They also include wine in their food to give the food a slightly different taste. More so, food culture in France is mainly focused on the ingredients and how to use different ingredients in the preparation of food.
In France, many cities are having different cuisines to taste from all over the world, and also, they serve their classic French meals to all people. The French meal contains different types of spices mixed all together and their seafood is famous among the other countries. Overall, France has a special French Cuisine and you must try their popular food. Also, you can try to use their ingredients at home to cook your meal just like they cook for themselves.
Chinese Cuisine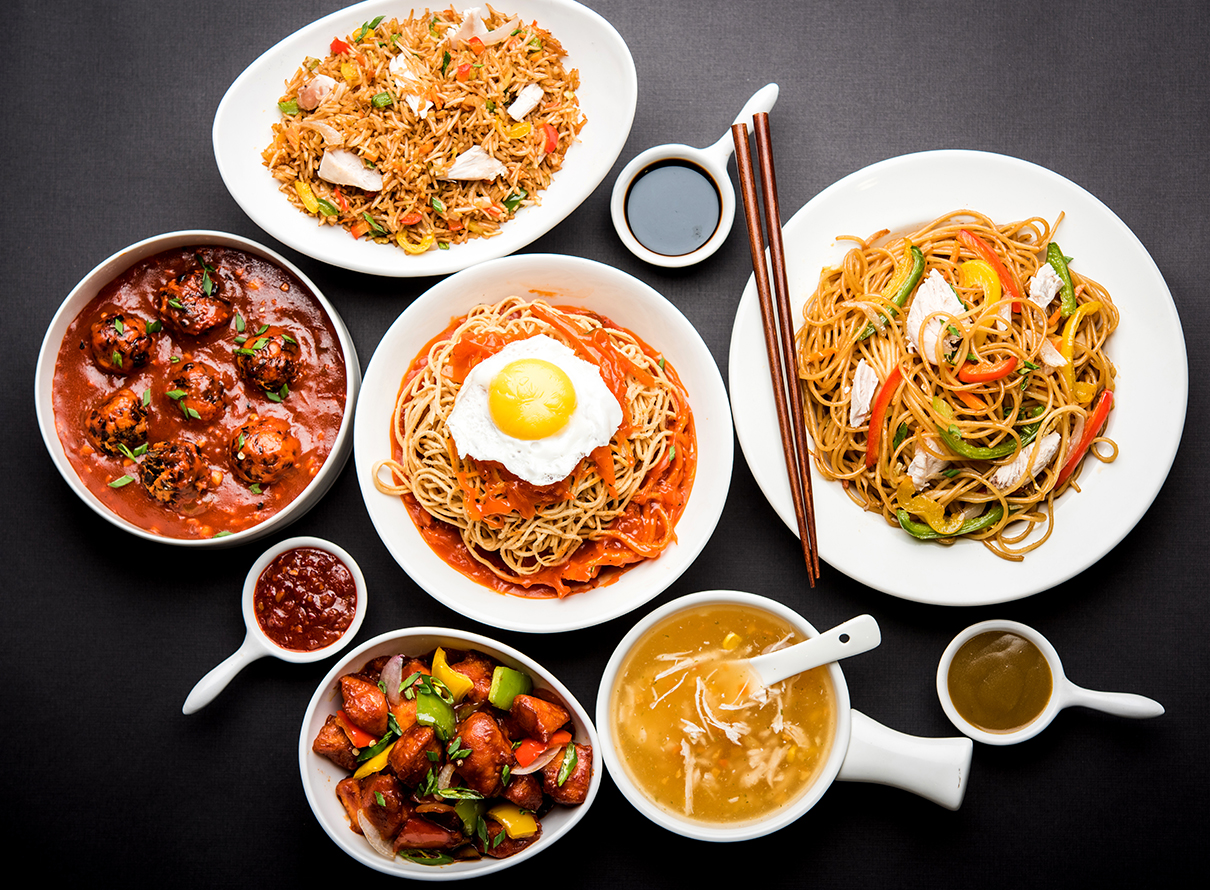 Another popular cuisine in the world is none other than our Chinese Cuisine. It is one of the most famous and most diverse food cultures in the world. Generally, Chinese food is served with rice and plain noodles but now, they are also moving forward with time and so they came up with different types of classic food.
Also, the eating style is quite different from others and it involves chopsticks and other such materials to be used for eating purposes. Along with this, they traditionally serve soup and rice that you have to eat with chopsticks.
Other Chinese cuisines involve noodles, Sichuan, Fujian, and Cantonese. These are some of the most popular cuisines of China and that is why they are quite famous in other countries also. It is not necessary for you to visit that particular country to get a taste of their cuisine but you can also try to search for them in your country as there must be people who migrated from the country brings the taste of their country as well.
Chinese cooking style is one of the most popular and most valued cooking in the world because they have a traditional style of cooking that they follow in each of their cuisines. For example, the use of pepper is a must in Chinese cooking and every Chinese food must contain soup. Along with this, they also make use of chili sauce and soya sauce. These sauces are mixed with different types of food to give them a unique taste and this is why Chinese cuisine is famous.
Japanese Cuisine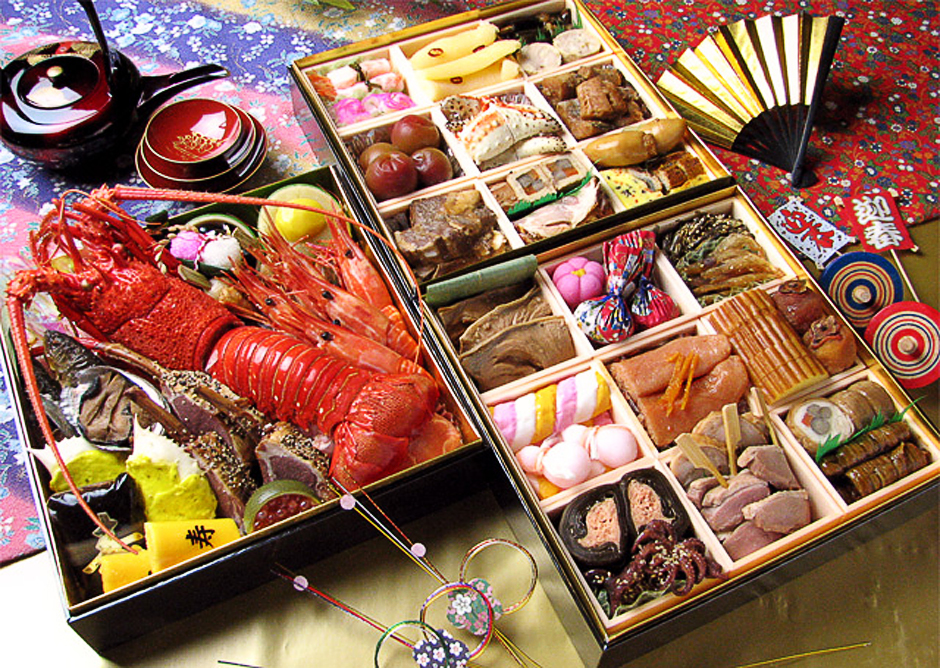 Japanese cuisine is one of the best cuisines in the world. This is because the Japanese people have a different style of cooking and also, they use different ingredients. Mainly, they use chopsticks to eat their food.
One of their most popular dishes is Sushi. Sushi is so famous that you can have it in other countries as well. However, the cooking style might vary from one place to another but the idea behind cooking is almost the same. Usually, they prefer boiled rice as rice balls for dinner.
Another important cuisine of Japan is none other than Tofu. The combination of rice, vegetables, and nori makes the food a lot more delicious than usual. Along with this, they also provide more than one variety for their food such as Sushi and Tofu. They have developed a particular taste for the dish and this is why people are so fond of eating Sushi or Tofu or any other dish. This is why Sushi and Tofu are the most popular dishes in Japan.
They use fried vegetables and boiled rice for their meals and mostly look for some light spicy meals. Japanese people are not very fond of chilly and that is why they do not use much chilly in any of their food. Along with the food, the Japanese people very much like to serve hot tea to their guests. This is the traditional order of Japanese people and they are continuing the same pattern over the years.
Indian Cuisine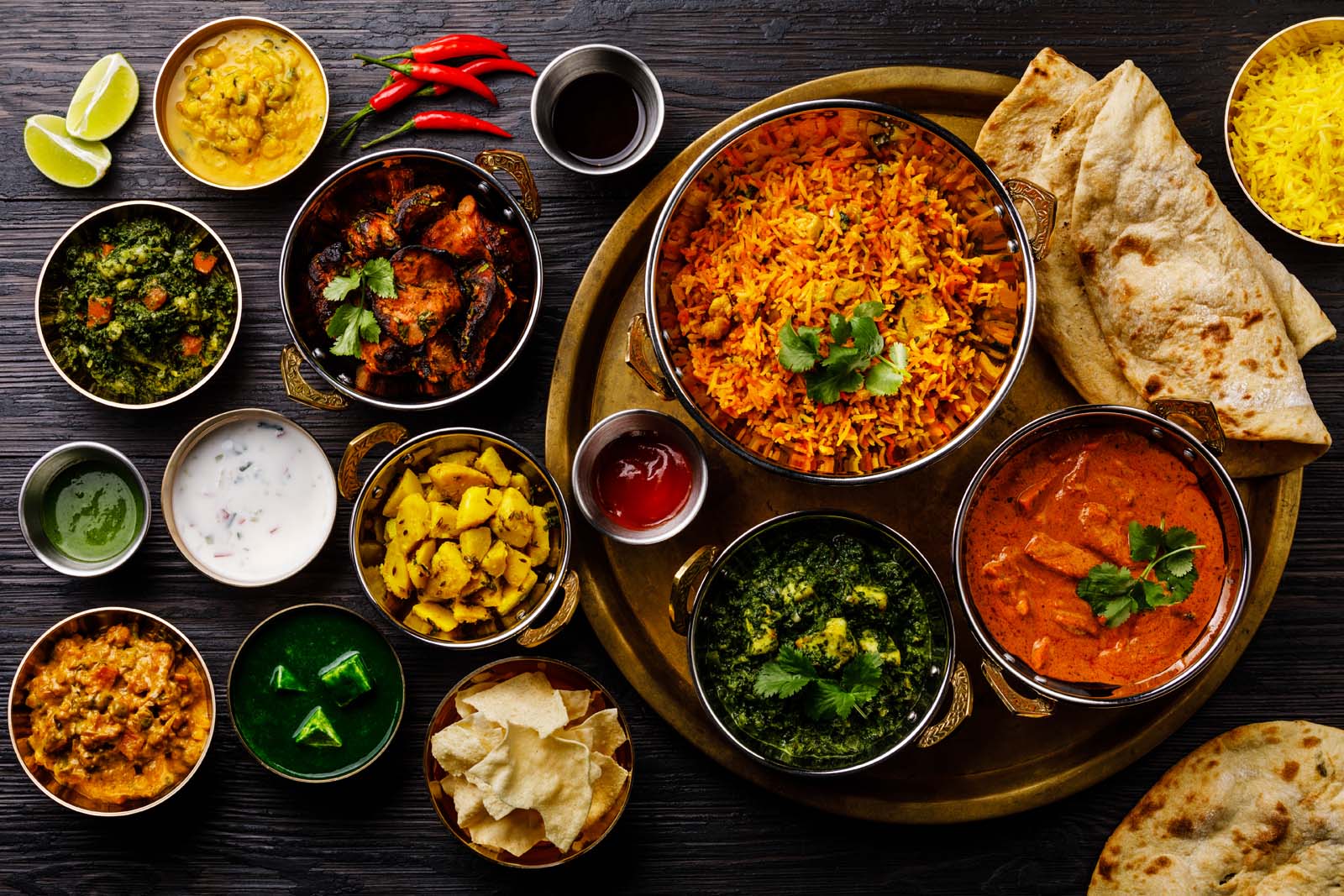 Indian Cuisine is one of the best cuisines in the world. You will hear this from a lot of people who have been to India. Also, the Indian people are very fond of spices and this is why they use spices in every meal. Furthermore, in India, the foods are not limited to few resources, but many different types of food are available in India for different purposes.
Generally, the meals are a lot heavier than any other country meals. People in India are fond of spices and that is why chilies and spices always top the list in the cooking style of Indian cuisine.
Along with this, there are few Indian dishes that you can never get in any other country and those dishes are Tandoori Chicken, Paneer Butter Masala, Naan bread, and many more. These are some of the famous Indian dishes that you will get to eat if you ever visit India.
More so, there are different types of sweet dishes that are made in India. For instance, Gulab Jamun, Halwa, and many more. These are the sweet dishes that Indian people like to serve after their meals.
Not only this, but in India, you will be able to have different types of snacks also. In India, people are very fond of different types of food. So, you will have different classic foods at different times. For snacks, there are vegetable pakoras, Stuffed Potato and Mint, Curd, and many more things. This is why Indian Cuisine is one of the most popular and the most famous cuisine in the world. Also, this is the only cuisine that you will never get in any of the other countries.
Italian Cuisine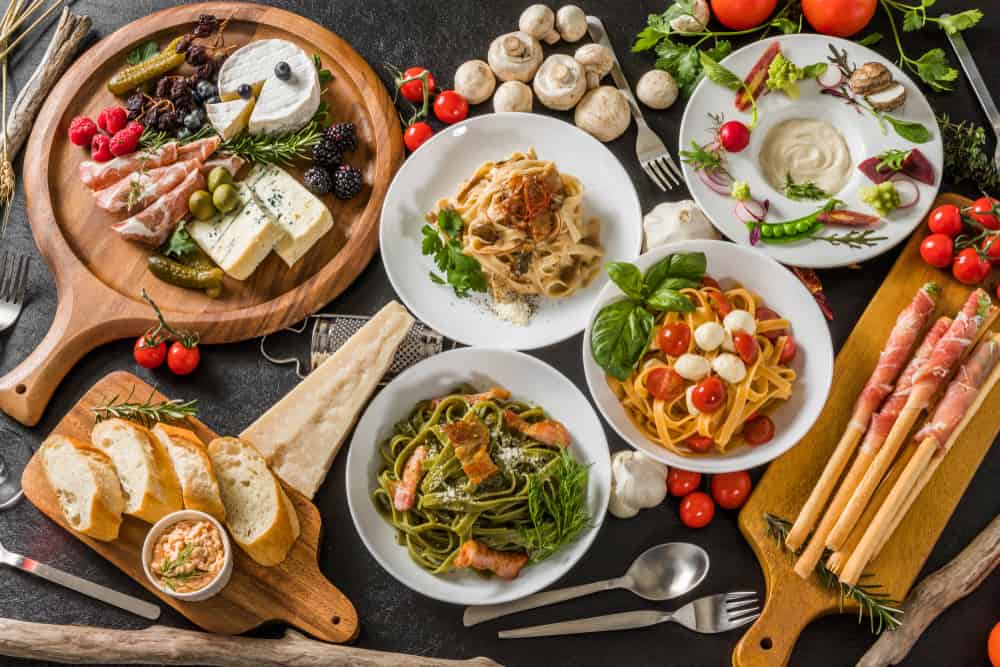 Next on our list is none other than the very famous Italian Cuisine. Italian Cuisine is the world's famous cuisine and that is why you will find it in almost every country. However, the real Italian food can only be tasted after visiting Italy but still, there are many people who have brought the Italian taste with themselves in different countries. The most popular Italian dish is Pizza. This is a large bread with lots of toppings over the bread and it is served with chili flakes and oregano.
Pizzas are of many different types. It includes both vegetarian and non-vegetarian toppings. You can choose any of them according to your choice. Also, the taste of different varieties of Pizza tastes much different from one another even though the toppings remain the same. This is why people are fond of Italian cuisine as well. Another popular dish of Italian Cuisine is Pasta. This is somewhat similar to noodles but they have too different toppings and ingredients.
One of the most popular dishes of Italian Cuisine is Spaghetti. Many people experiment with Spaghetti and eat it with other foods. Also, in Italian cuisine, the most important ingredients are their toppings, mozzarella, and cheese. The Italian people use Cheese in almost every food and this is why the Italian Pasta taste yummy.  
Greek Cuisine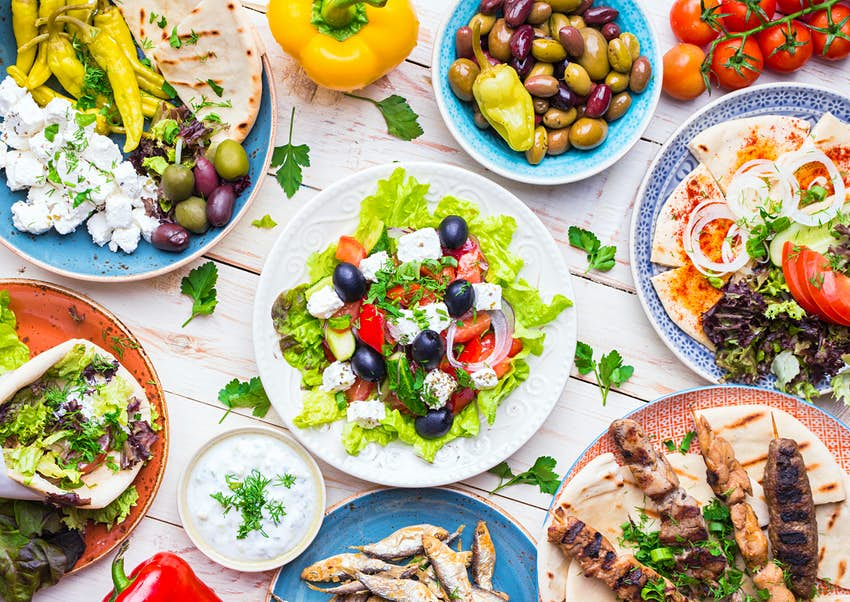 One of the top cultures in the world is the popular Greek Cuisine. The Greek Cuisine includes olive oil, vegetables, and fish. This is why Greek culture is famous everywhere. Also, in many countries, the same culture is appreciated but the actual feel can only be observed with the original Greek culture. Apart from this, the popular ingredients in Greek food include red onions, tomatoes, vinegar, and olive oil. Greek food does not include much fat and that is a good thing. They also prefer various types of meat and that is why people are so fond of Greek food and their culture.
Furthermore, there are many popular dishes of Greek cuisine that include kebab with lamb, pork, or chicken meat. Fishes are the topmost variety of Greek cuisine. They do not use much oil or spices in their food so as to keep their food a little light. However, if you will have the Greek cuisine in any other country then you will see some modifications over there. Also, you will find many different types of varieties of food in Greek cuisine that you might have never heard of.
Spanish Cuisine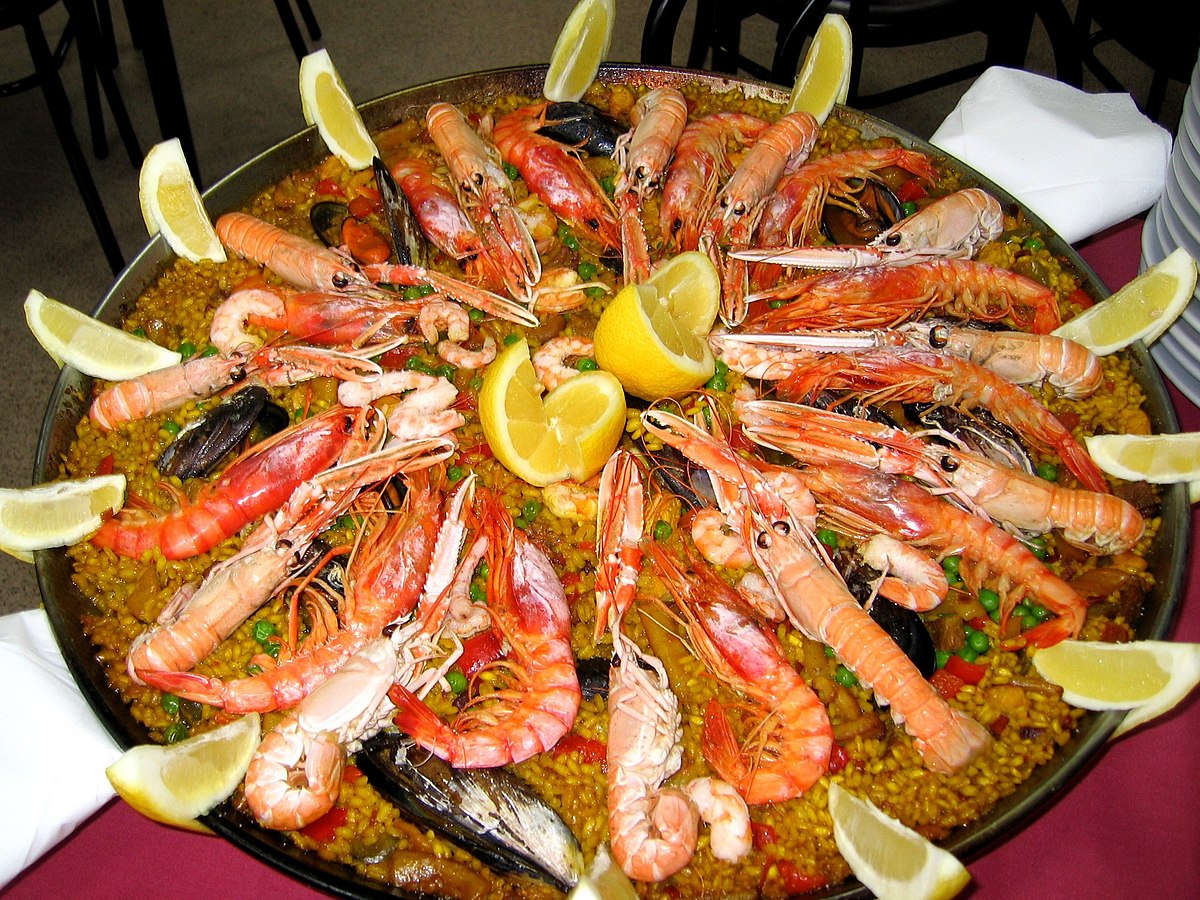 Now comes the most awaited and the most special cuisine all over the world. You must have heard of the famous Spanish Cuisine or it might be possible that you just had this special cuisine in your life till now. However, still, if you never got a chance to taste this very famous and very popular Spanish cuisine then you can try it now. You do not need to visit the particular culture as this is so famous that you will find it anywhere.
Spanish Cuisine mainly focuses on seafood and that is why it is too much popular. People nowadays are fond of Spanish cuisine and as people like seafood more than anything, they always look forward to having this special cuisine. If you never got a chance to have it you can try it now and you will see the difference in the food prepared in the Spanish cuisine and any other seafood. This is why Spanish culture is this popular.
There are different regions of Spain and each one of them has its own culture. It is not just limited to one variety of food that is seafood but it has many different varieties that you will only get to taste if you ever get a chance to visit this beautiful country. Spanish seafood is very popular and that is why it is easily available in every other country but the regional and traditional Spanish meals are not available anywhere other than Spain.
Mediterranean Cuisine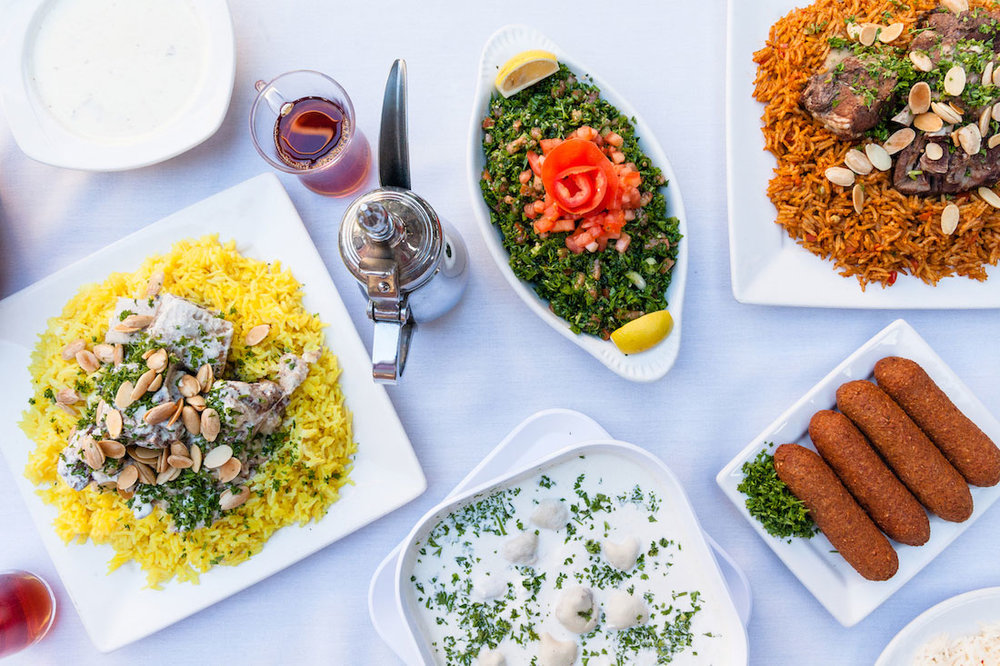 Next comes the famous Mediterranean cuisine. This is a world-famous cuisine and it mainly involves different types of oil in the food that makes it quite popular. Yes, the main idea behind the cooking of Mediterranean cuisine is the oil behind it. They mainly look forward to providing tropical food and this is why the different types of oil help them in cooking the food accordingly.
It can be really difficult to put in word the exact number of dishes that we have in the Mediterranean cuisine as many dishes cannot be put. They mainly focus on olive oil and they cook almost every food in the olive oil itself. They do not look for anything else other than olive oil. They believe that oil is the most important thing in cooking and it can make the taste better.
Fish oil and vegetable is the perfect combination of the Mediterranean cuisine as people are very much fond of this combination. Generally, they do serve wheat, vegetables, meat but they especially look for the special middle east food that is fried fish in olive oil with a glass of wine. The Mediterranean people always serve their food with a glass of wine and this is not just a wine but the most special one that comes from grapes. This is why the food and the culture over here is the most special one and this is why they are famous. However, you will often see them serving vegetarian food but they also cook non-vegetarian cuisine.
Lebanese Cuisine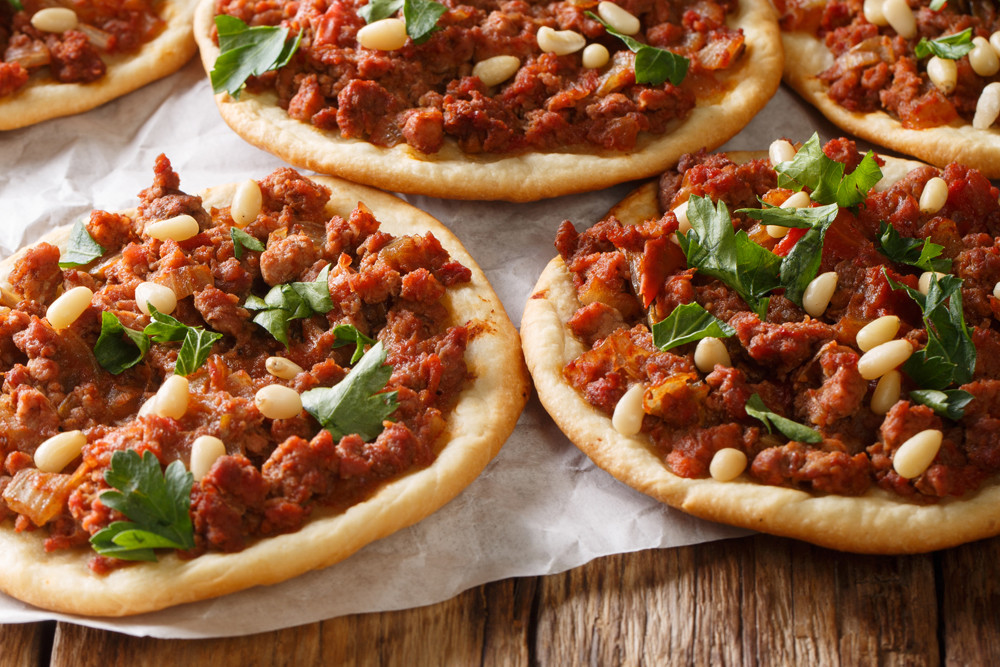 It is the only cuisine that can be found in almost every other country as this particular cuisine is loved by people across the world and this is why this is famous and made its name to this list. You will often find this cuisine in almost every restaurant in your country because of the taste it has and the way it is prepared. The Lebanese culture provides seafood, lamb, goat meat, and grilled vegetables. They also cook their food like the Mediterranean people using olive oil.
Other famous dishes in this particular cuisine include the famous Tahini, lemon juice, dried dates, and fresh fried fish. They also like to serve sweet dishes just like the Indian culture and they prepare halwa, fresh dates, and some of their dishes after every meal. For loaves of bread, they mostly use wheat and pasta bread and not anything else. The food that they prepare is always cooked in olive oil and this gives a tropical taste to the food.
Moroccan Cuisine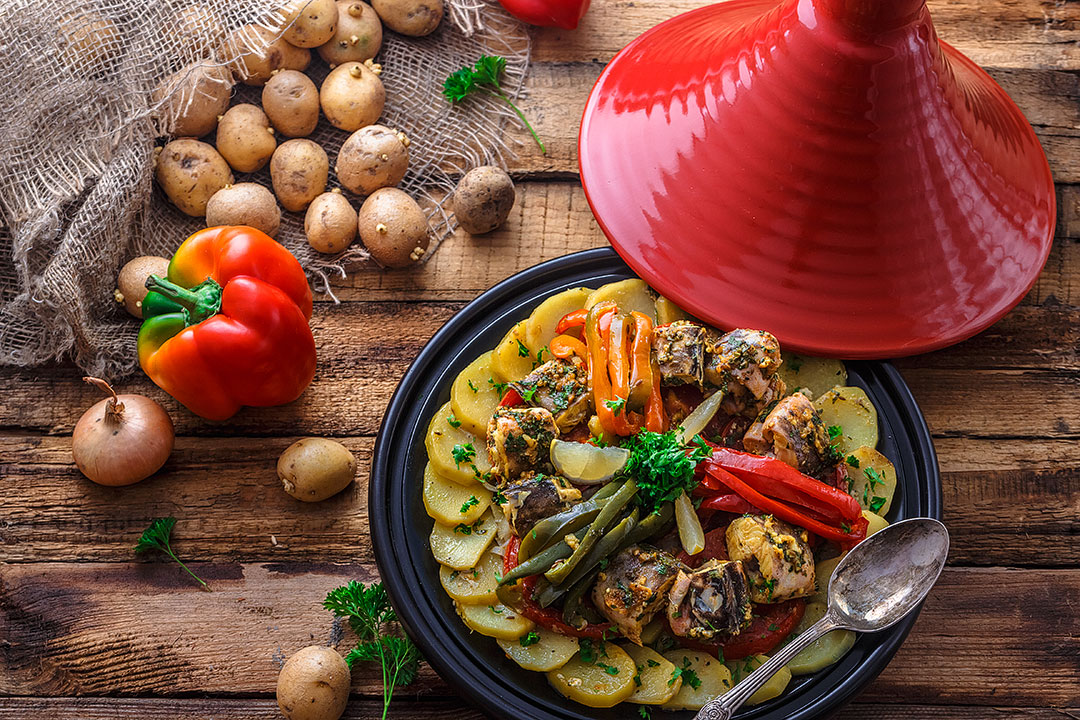 Another great example of cuisine is none other than the very popular Moroccan cuisine. In this particular cuisine, the main focus is on goat meat, lamb meat, lamb kebab, and dried fish. Mainly, people focus on dried fish and meats. However, they are similar to the Mediterranean culture because they also cook their food only in olive oil and nothing else. Just like the Indian culture they also like to serve every meal with a sweet dish and they use dried dates for this. Apart from this, you will also find a great collection of seafood.
One of the most popular dishes in this particular cuisine is Couscous. This is the most common dish of Moroccan culture and it is prepared with the help of wheat bread and mixed with spices, mint, and lemons. Lemon is widely used in all of the dishes in this cuisine and it is served with the meals. People like to spread the juice of a lemon on their food so as to give it a nice flavor. They also use different vegetables but they do not fry them. They use boiled vegetables with their meals. This is why Moroccan culture is another popular culture in the world.
Turkish Cuisine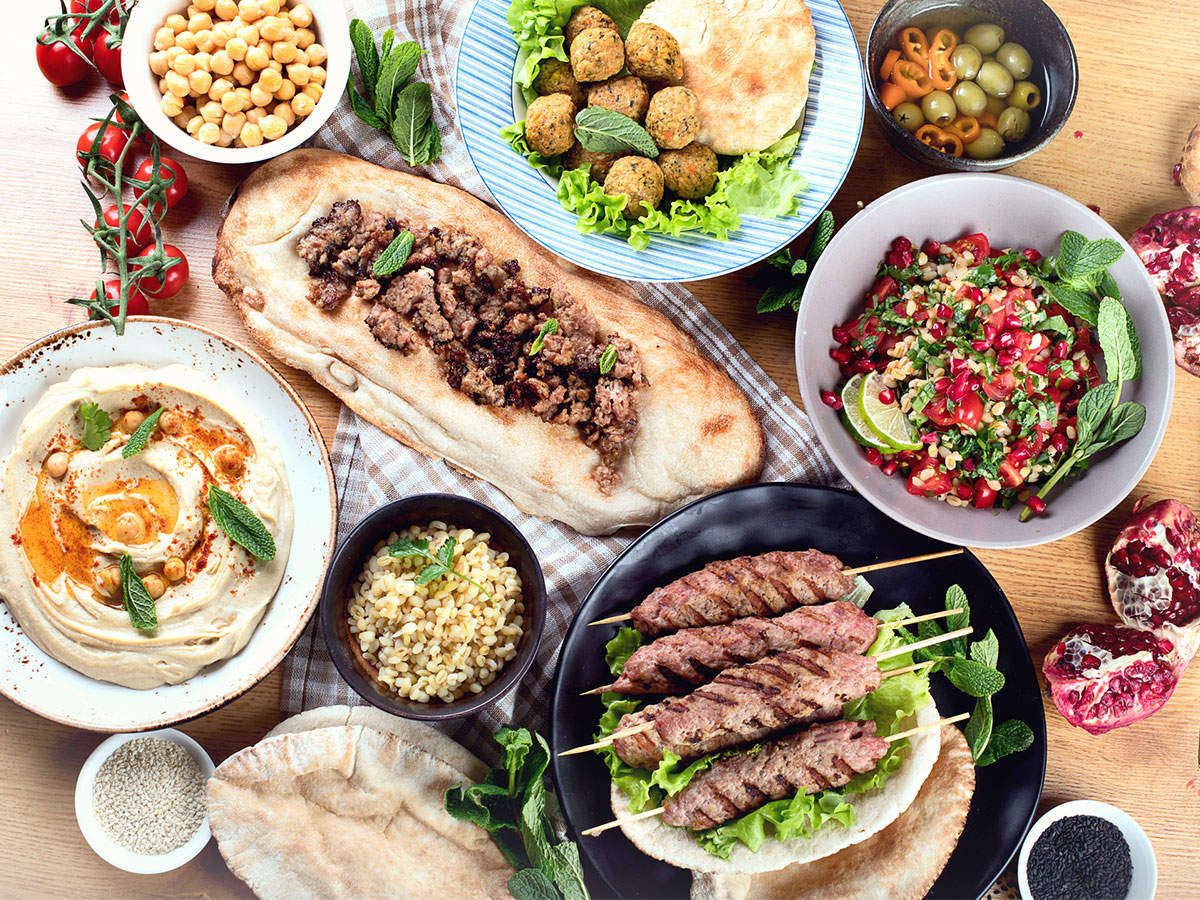 Turkish food is one of the best cuisines in the world and it is appreciated by many people across the world. It is mainly famous in Asia, Europe, and the middle east. The most famous dishes of the Turkish Cuisine are eggplant, lamb kebabs, fried vegetables, dolmas, and walnuts. Turkish people use nuts in almost every food and believe that nuts make the food delicious. They also use different varieties of nuts such as hazelnuts, chestnuts, and walnuts.
Apart from this, there are many vegetables that are used in the cooking of Turkish dishes. They do not focus on oil unlike the Mediterranean people but they do care about fried and boiled vegetables and mostly they use the boiled ones. They also like to use some special ingredients in almost every food such as nuts and savory.
These two are the main dishes in Turkish cuisine. Generally, you will find meat and boiled vegetables. Along with this, they also like to serve drinks and they choose coffee, black tea, and wine. They regularly use red wine in cooking as well as for drinking purposes.
Thai Cuisine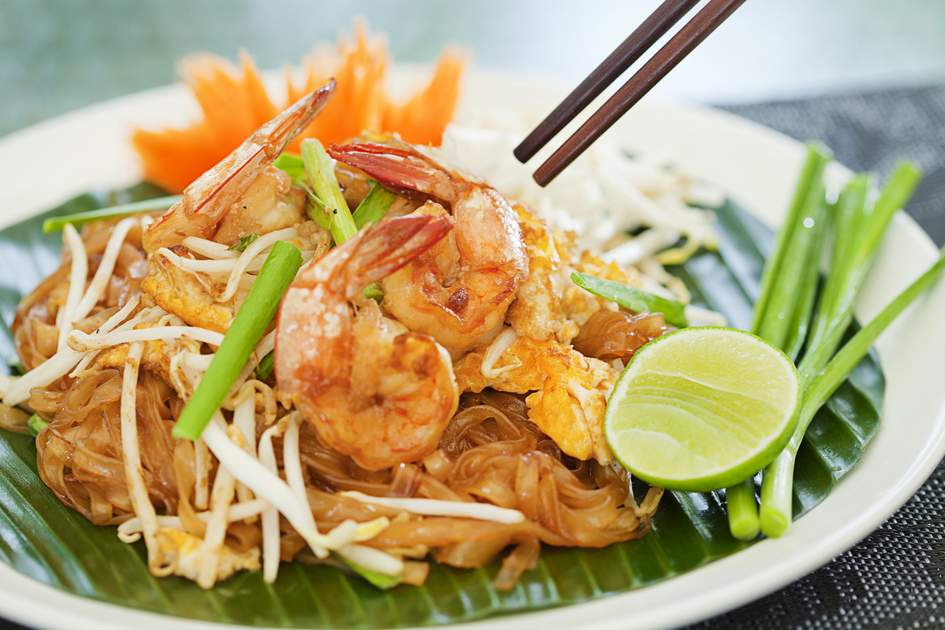 Thai cuisine is the world's famous cuisine and you will often see it in almost every restaurant in your country as well. Thai dishes are yummy and made with too many spices and mint. The mint gives the Thai dishes a very nice cold flavor that is very much appreciated by people. Not only this, one of their famous dishes is Thai curry. The Thai curry is one of the most popular dishes of Thai cuisine and they prepare it with the help of all spices mixed.
Thai cuisine is all about different spicy flavors that include sweetness, sour, spicy, hot, and cool altogether. There are many dishes that are famous in Thailand and they are Green curry, Yum Goong, and rice and noodles. They like to use spicy flavors in almost every dish and that is why Thai cuisine is loved by almost everyone. Generally, they prepare spicy Thai soups as well. They use basil, mint, and lemongrass in soups to give them an unusual but spicy taste.
Overall, Thai Cuisine is one of the best cuisines that you can look forward to. Also, they like to serve wine with their dishes and they mostly use champagne and wine for drinks.