Although we live in the digital era, students still use stationery as they learn. For some people, it's just easier to write lecture notes in a notebook. And some find it helpful to draw charts which they can study even while flying kites. 
There are also other items you use during and between classes like a water bottle, a sturdy bag, or a backpack that will serve for a long time, and so on.
Just think how much paper you waste submitting each essay. Even if students, who need help from paper writers at WritePaper, receive a digital paper, some professors still require a printed-out version. It is especially relevant to lengthy assignments that are submitted in parts for corrections.
All of these require a lot of paper and ink that are just wasted after one read. So, if you want to help the planet and ease your harmful impact, check out the brands we've picked. This curated list will advise you where to shop to reduce your carbon footprint during your years at school.
United By Blue
This brand can boast a sustainable plan carefully crafted to create each and every product. It offers backpacks, duffles, carryalls, and packable totes. Many of those are made of unusual yet natural materials:
bison fiber that businesses rarely find valuable;
vegetable ivory, also known as corozo, that' is made of palm nuts (used for the production of durable buttons);
hemp – it is considered a sustainable material due to its rapid growth and small space needed for it;
cotton and yak knits produced in the factories that have The Global Organic Textile Standard and Organic Content Standard certifications;
modal that is considered a highly sustainable material due to the fast growth of beech trees serving as a source for this fiber.
As the United By Blue website approximates, their one product equals a pound of trash that could have kept harming the environment.
Sprout World
Everyone has heard about plantable pencils. Sprout World has been on the market since 2013 and has produced various reports about its performance, including the one for UN Global Compacts. Recently, they have been working on a new tech solution that will help to establish transparency of their supply chain as well as striving to become a carbon-neutral business.
Earth Greetings
Earth Greetings is one of the special brands since it uses solar power for manufacturing items made of compostable materials and recycled paper and cards. Some of them are even marked as 100% carbon offset.
The ink used for notebooks and other products is vegetable-based and devoid of any toxic compounds. On their official website, you can find a variety of planners, tote bags, bookmarks, envelopes, biodegradable pencils, journals as well greeting cards, and other stationery and paper products.
Feeney Fine Writing Instruments
It's been a long time since refillable pens have been trendy. However, Feeney Fine Writing Instruments still creates such, and some of the items have a unique design. Maybe these days, most students do not handwrite a lot, but there are still art students who may have to discard a lot of stationery due to the amount of ink required for their classes and homework. This is definitely a way out.
Mother Erth
This company is special for a reason. It doesn't only ensure that plastic waste is managed responsibly but also promotes social equality and provides vulnerable segments of the population with an opportunity to significantly improve their and their children's living conditions.
The handbags, totes, shoulder bags, and even clutches are made by artisan mothers who used to pick berries in their free time. Many of them have children or can't keep their jobs for various reasons, including the stress induced by those. So, Mother Erth decided to help them and also repurpose materials that are often sent to landfills that pollute the environment. Their products can be used as school bags that are both durable and sustainable.
Michael Rogers
Decomposition books made by this company are considered sustainable for numerous reasons. Among them is the fact that the sheets are made of recycled materials. The ink used for printing is soy-derived, and what's more, the brand uses bio-gas during manufacturing.
Onyx + Green
Onyx + Green uses recycled and natural materials like ramie, jute, corn starch, plant-based resin, stone, and recycled plastic in the manufacturing of school and office supplies. The brand also offers a lot of bamboo stationery like:
pencil sharpeners;
protractors;
degree triangles;
rulers;
pen-cases;
pencils
It even offers a wireless bamboo mouse! Other products include such items as sugarcane paper and plant-based glue, which means that the products contain minimum toxic chemicals.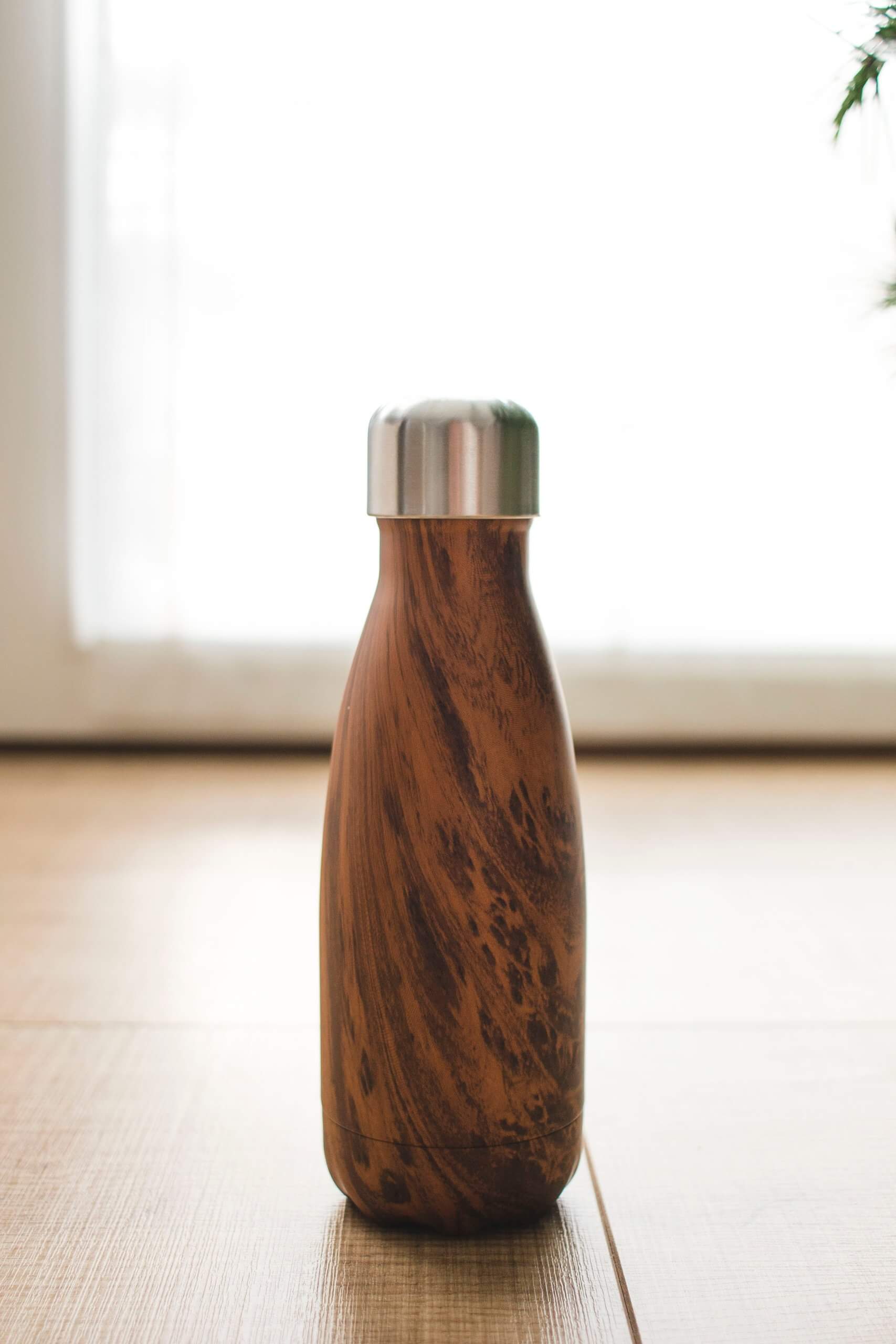 Simple Modern
Simple Modern produces backpacks as well as durable drink bottles and lunch boxes you can take to college instead of using plastic wrappers, paper cups, and plastic bottles. The brand uses recycled materials for manufacturing its unique products, and you can even send a used item back to them. The company will recycle or donate it if it is not damaged. It also makes use of solar power when producing some items and reuses water whenever it is possible to preserve natural resources.
Elba
Being extremely popular in Europe, the brand offers modular storage solutions by selling binders and filing products. Elba paper items are listed among the EU Ecolabel products. The certification serves as proof that a product is made of wood and other fibers from sustainably managed forests and that during its manufacturing, the levels of water and air pollution were as low as possible.
Oxford
Just like Elba, Oxford is a part of the Hamelin group – a French business company. It sells two-pocket folders, notebooks, and other products made of converted paper. It has also earned an EU Ecolabel and keeps improving its products.
Takeaway
The variety of eco-friendly brands is truly astonishing. Numerous entrepreneurs strive towards reducing their carbon footprint, and others create their sustainable businesses from scratch to help solve environmental issues. As a student who probably has to deal with many items to handle their studies, you can also contribute to these improvements by purchasing eco-friendly products.