Teal is such a pure color – exciting yet calm, eccentric yet soothing, and most importantly just the perfect balance between too dark and too light. The unique but subtle warmth of a teal bedroom invites peace into your personal space. And who does not like to open their eyes to paradise every single day?
For those of us who searched Teal on Google and found varied shade cards tearing them in different directions, let me explain exactly how amazing this color is. Teal is the perfect blend of the blue-green spectrum.
It gives off the appearance of lush lagoons and tropical waters. Teal can entirely transform your bedroom into a legit relaxing oasis. Teal bedrooms are fit for royalty, with their lustrous and luxurious hues, materializing your dreams into reality!
If you are tired of scrolling through endless images on Pinterest or shortlisting design samples from Instagram and Facebook influencer's profiles, we have just the perfect thing for you… Your one-stop shop for teal bedroom ideas and needs. Everything you will ever need to create your perfect teal bedroom is now right at your fingertips. Read away!
Complementary or Contrasting Palette
So, for starters, you need to decide on the complementary shade to go with your dark or light teal backdrop. Monochrome is a good option, but you might not want to go overboard with the teal shades and choose a complementary or contrasting color palette with your teal bedroom basics.
For example, when going for a pale on the pale vibe, you can use pastel shades like turquoise, white, lavender, or some other lighter shade that adds to the aesthetic of the teal bedroom without making the colors clash or hurt the senses.
In some recent studies, teal bedrooms were voted to be the world's most favorite bedroom decor. However, since they are the favorites, there is naturally a risk of the trend washing over too soon or becoming too mundane.
Pale on Pale
If you want your pastel on pale teal bedroom decor to stand out and be unique, here are some ideas you can browse through:
Princess' Dream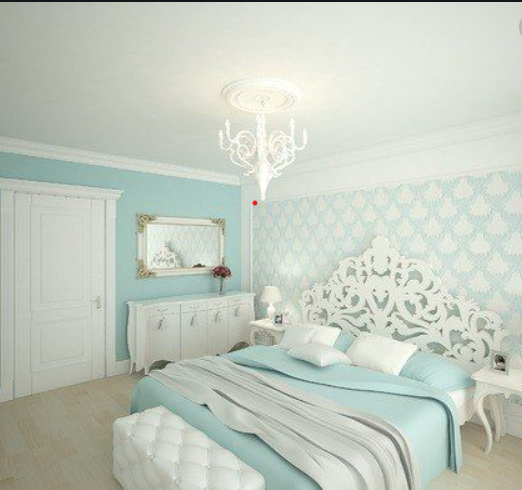 The serene balance of aesthetics and glee in this teal bedroom is a reminder of how a princess' life is – just perfect. Naturally, complimenting colors with a touch of light blue, white, and pale teal gives the feeling of an exciting morning and a night of peaceful sleep.
Who would not like waking up to this aesthetic setting? A royal yet casual style, this teal bedroom is extra accentuated by the vintage furniture complimenting the whole aesthetic and taking it further up a notch. The purity of the white in this setting adds an exotic richness to the humbler hue of teal.
A Modern Affair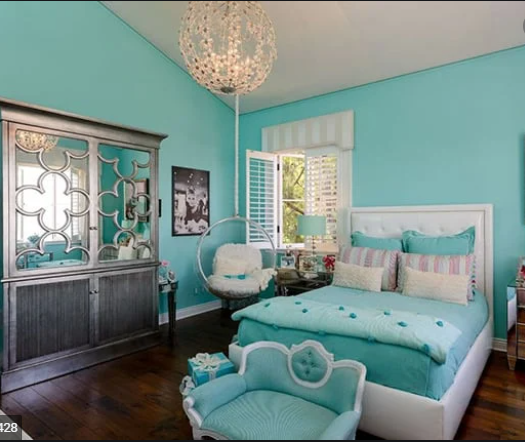 If you are going for a more modernistic feel of your teal bedroom, it is ideal to select a little more vibrant color to complement your teal backdrop. Turquoise tends to fit the role perfectly. You can always choose to modernize your teal bedroom by keeping minimal space-saving furniture or decorating your room with vintage classics.
The good thing about turquoise and teal is that they blend perfectly, and turquoise tends to contrast well with both light and dark teal bedroom backdrops. A touch of white makes the features of this room stand out even more. Design your teal bedroom with turquoise for babies – it is especially soothing.
Weekend Hangout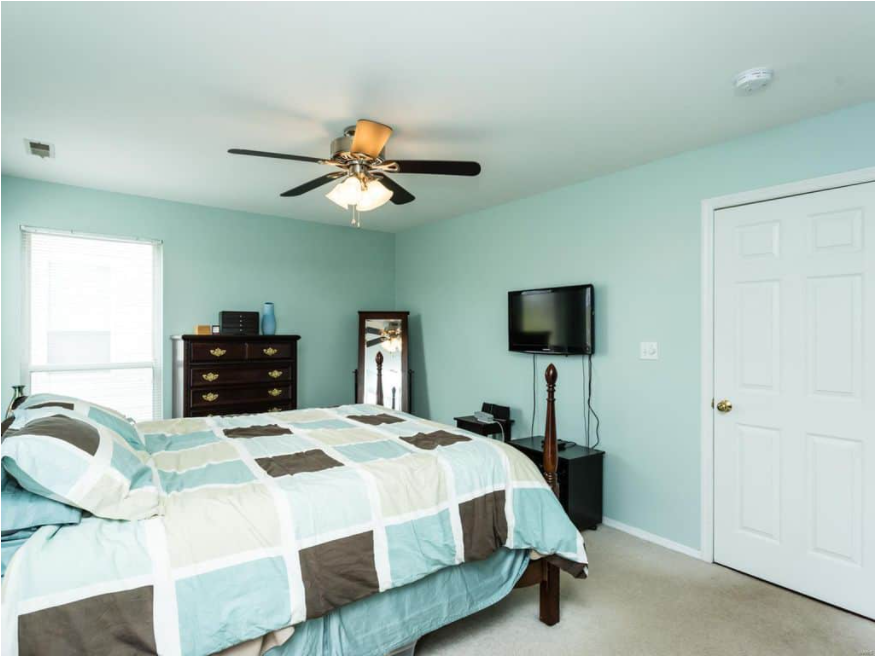 This shade of teal leans towards a little green. The minty undertones of this room perfectly complement the white door and ceiling, highlighting any contrasting features or colors you might want to add to your room – either via furniture or wall decor. Basically, this room is perfect for a stay-in opportunity and hanging out with your close ones.
The whole aesthetic of the room revolves around the fun and chic vibes and of course, they reflect on the personality of the owner. If you feel like opening the door to a chill environment where you can have movie marathons all night long, choose this!
Layered Teal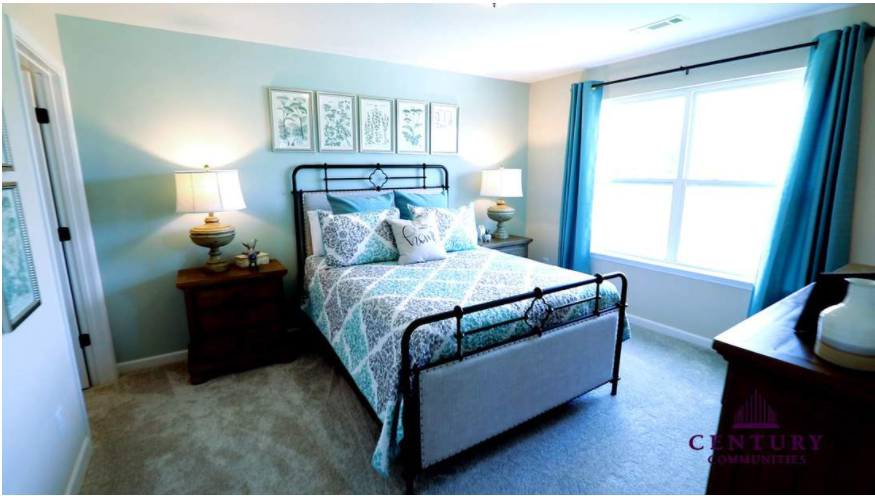 Layers and layers of teal – different shades, complementing each other and playing with the tones of the color palette. Soothing and serene, yet exciting and enchanting. Who says you must stick with just one shade of teal for your bedroom? With this decor, you can add dimension to your teal bedroom without adulterating it with any other color.
A true teal bedroom is what we call it. The essence of this decor and setting revolves around a workaholic with the need to rest their inner turmoil and relieve all that weekday stress once they get into their personal space, aka, their teal bedroom.
Modern and Chic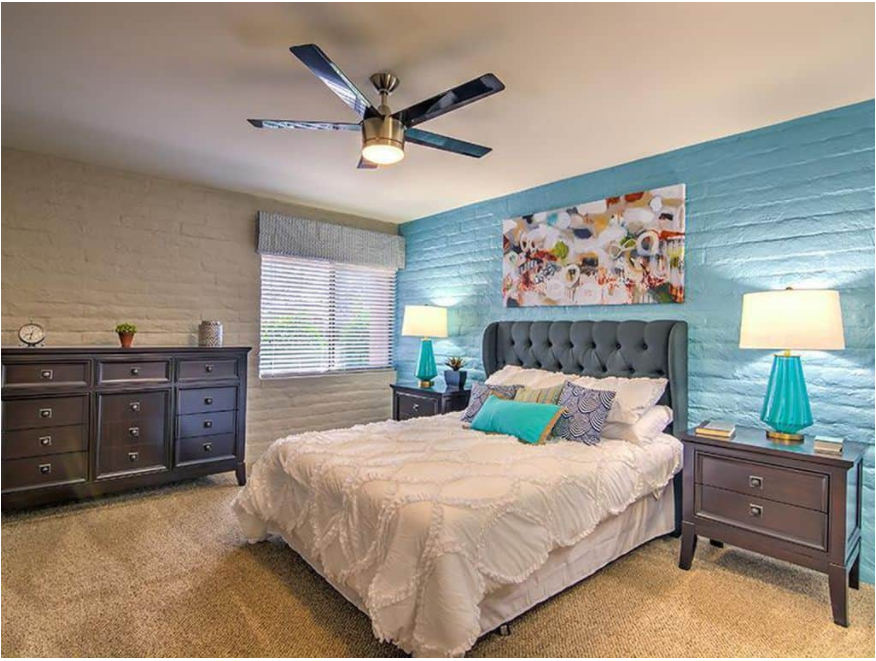 This aesthetic is perfect for an energetic and cheerful teal bedroom. The contrasting grey and pale teal with white bedding provide a chill and fun vibe to the entire room. Coupled with a minimalist furniture set or space-saving modern and cool furniture gadgets, this teal bedroom set is ideal for a laidback person who still wants a little adventure in their life.
A dash of blue added to the dark grey and teal bedroom theme provides the perfect balance of exotic and aesthetic. A vibrant room illuminated by either yellow or white lights will accent the darker furniture and the lighter bedding as shown in the image. A peaceful environment for introverts to stay in and cuddle with a book or a coffee during the weekend without ever getting bored of how amazing their room looks.
Sleeping Beauty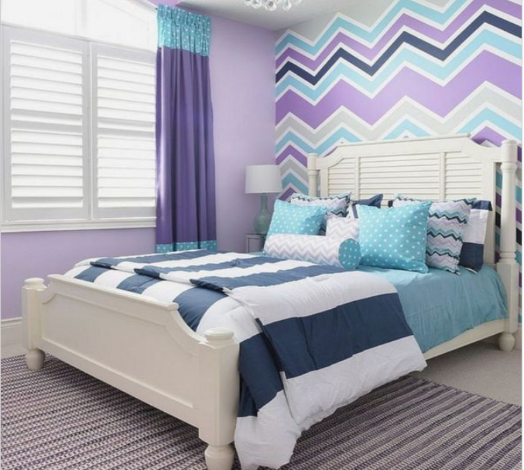 This Disney princess teal bedroom is the epitome of aesthetics and chic. The modern outlook of the room with the perfect blend of white, lavender, and teal creates an aura of relaxation and calmness. An open window letting in the sunshine with a white ceiling and a slightly darker carpet completes the look of this bedroom and makes you want to never leave! This bedroom sets the perfect scene for a perfect night's sleep.
Joyous and Vibrant
If you are looking for a little vibrant theme and decor with more colors, that are not all pale or white, you must go for contrasting colors and a darker teal shade. Some people prefer blue or grey going parallel with teal and others drool over the contrast that different shades of brown provide with a lighter version of teal, edging towards blue-green or mint.
Warm Waters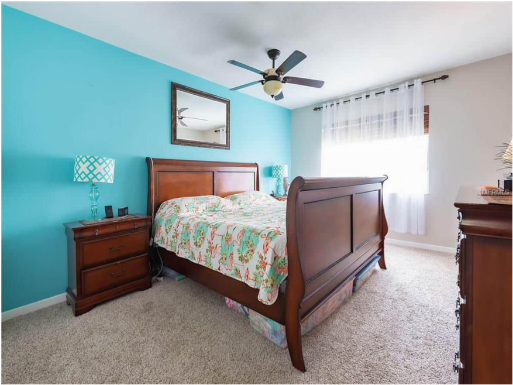 A pale teal edging towards blue can always be accented by a rustic tan brown. Dark or light, brown and teal fit together perfectly leaving anybody who witnesses the combination extremely awestruck. A rustic look with a vintage setting, this teal bedroom idea is well-suited to the tastes of classic lovers.
If you are always on the lookout for something edgy yet aesthetic, without going overboard with the features in your bedroom and still playing it safe with the whole vibe of your teal bedroom, brown and teal is the perfect combination for you. Throw on some flowery bedding set to complete the look and get tucked in for a good night's sleep. We guarantee that you will wake up as fresh as the shining sun!
Modern Medieval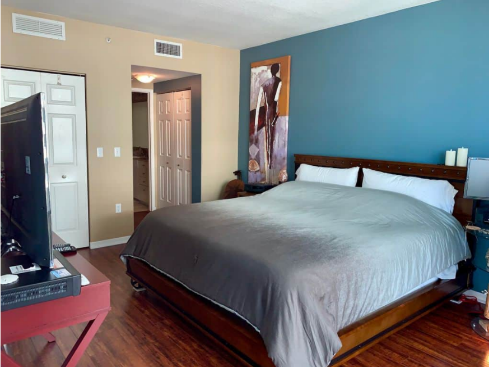 Doesn't this teal bedroom give you holiday feels? A minimalist vibrant yet relaxing room with modern features accenting the medieval feel of the wooden flooring. The grey, brown, and teal all blending in with each other, lifting each other up without mixing.
Every color standing out on its own and yet somehow fits together so well that it makes you want to jump right in and never leave! Not to mention the sleek furniture that goes along with the calm and peaceful vibe of the room, making it seem more tempting. Be it a guest room or a vacation bedroom, grey, brown, and teal can never go wrong!
Retro Retreat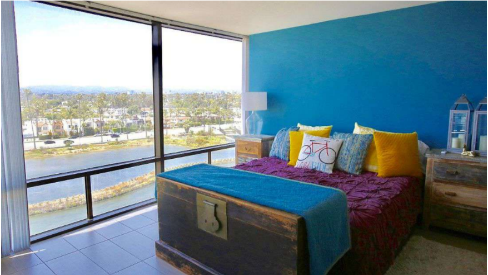 When we talk vibrant and cheerful, we must go back to the 70s and 80s, when everything was a little more colorful and everyone was a little happier. From roller disco to afro haircuts, there was something about those years that brings joy to the mind. Much like this turmeric yellow and blue-teal bedroom setting.
The purple bedspread with the rustic side table reminds you of a much simpler time. Not to mention the floor-to-ceiling windows providing the perfect view to have a fun weekend indoors. Wake up, open the blinds, and look over to the world with a big smile – ideal morning routine, what say?
Nifty Purple and Teal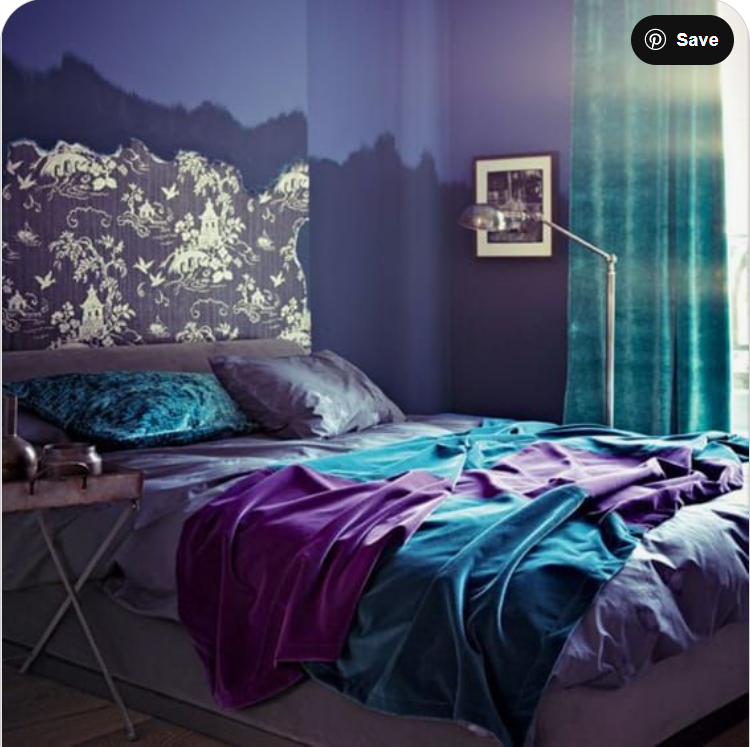 Oh, the royalty! With a rich purple color or with a mixture of dark violet and royal purple, the teal in this bedroom becomes even more vibrant. It stands out and screams luxury. If you are a person who would like to look at yourself in the mirror every morning and remind yourself that you wear the crown high on your head and that nobody can take your throne in this life, you need this teal bedroom. The style and luxury exhilarating from this decor is reflective of the prince/princess in you!
Light up the Night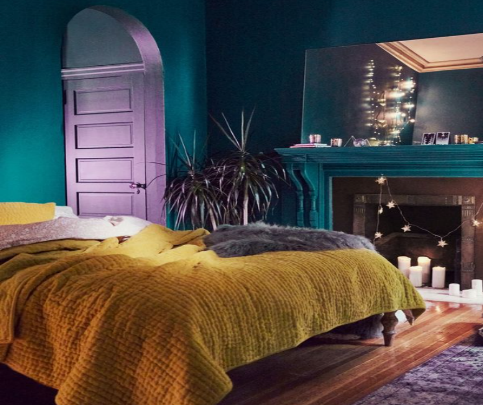 Teal bedroom with a dash of turmeric, either through carpets or bedspreads or wall decor, is the most favorite combination of all time. The two vibrant and cheerful colors, dark in their own way, complementing each other and their uniquely contrasting characteristics bringing out the best in each other – what more could you possibly ask for? The rustic fireplace setting by the bed with a mantlepiece decorated with fairy lights is just the ideal teal bedroom setting for an old-school charm.
Instagram Ideal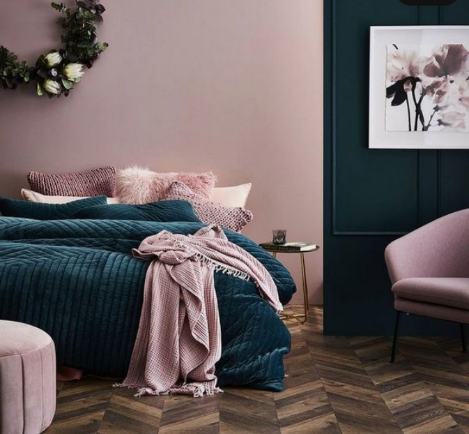 The most satisfying and aesthetic teal bedroom anyone can ever ask for! This looks like the bedroom has been taken right out of an Instagram Influencer's profile background. A full-length mirror by the bed and you can take the perfect selfies or make your favorite reels and TikTok dances all day long.
No other bedroom setting can match the minimalist and modern affair going on in here. The fur cushion and the art hanging coupled with the chic and slim furniture create wonders for this teal bedroom.
Boho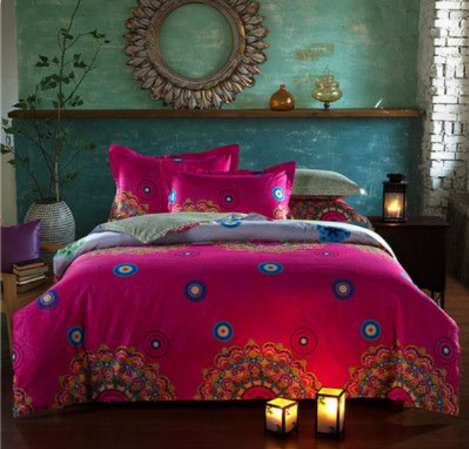 For those of us with the heart of a gypsy, for those of us with a little boho in our life, this magenta and teal bedroom matches perfectly with our vibes. The lanterns and candle pieces with the rustic yet attractive wall hanging remind us of the natural old-school charms of life that we so often want to escape into.
The magenta on the bed contrasts well with the teal backdrop and the vintage decor. To put a little life into the room, a sleek and beautiful plant or just a flower vase with your favorite colors – making the room a little more vibrant and cheerful.
Chocolate Chic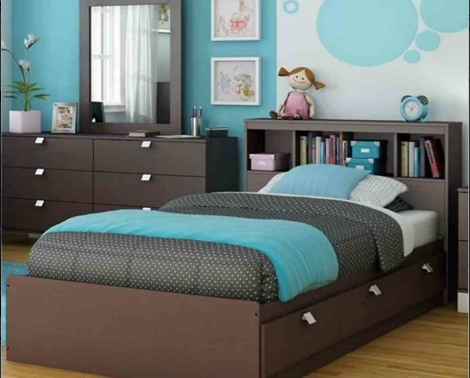 A contrasting but compatible setting portraying the best of both worlds with dark chocolate and light teal in the bedroom. The modernistic design of the bookshelf and dressing table really stabilizes the whole room, giving it structure and sophistication. For a more lively or personal look, you can decorate the walls with abstract art. The dark chocolate compliments the light teal perfectly and balances the whole vibe of the room.
Fearless Fairy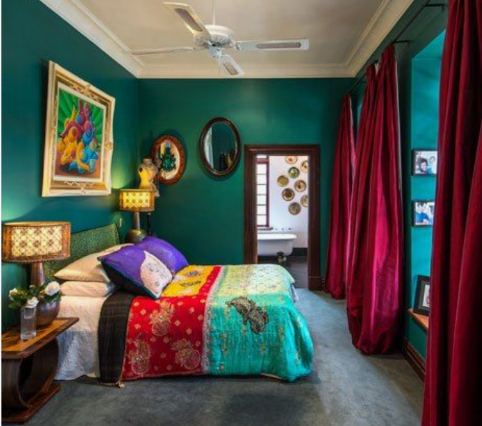 This dark teal bedroom provides a contemporary, old rustic inn feels to the room. For all the classics lovers out there, doesn't this room remind you of those crime and detective novels? The vibrant colors contrast so perfectly with the dark teal backdrop of the walls. The mirrors and the wall art above the bed are the ideal companions of the magenta velvet curtains. A multicolor bedspread with a rustic brown side table completes the room.
Coastal Vibes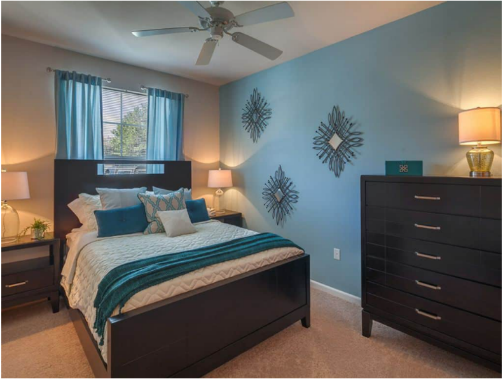 This teal bedroom is equipped with a beachy vibe for your enthusiastic and cheerful personality. The contrasting dark brown fits perfectly with the lighter shades of white, blue, and pale teal. With a fleet chic decor, the whole vibe of the bedroom spruces up a notch. Curling up with hot cocoa and a vintage classic novel seems so tempting with this white and teal bedspread.
Simple and Sober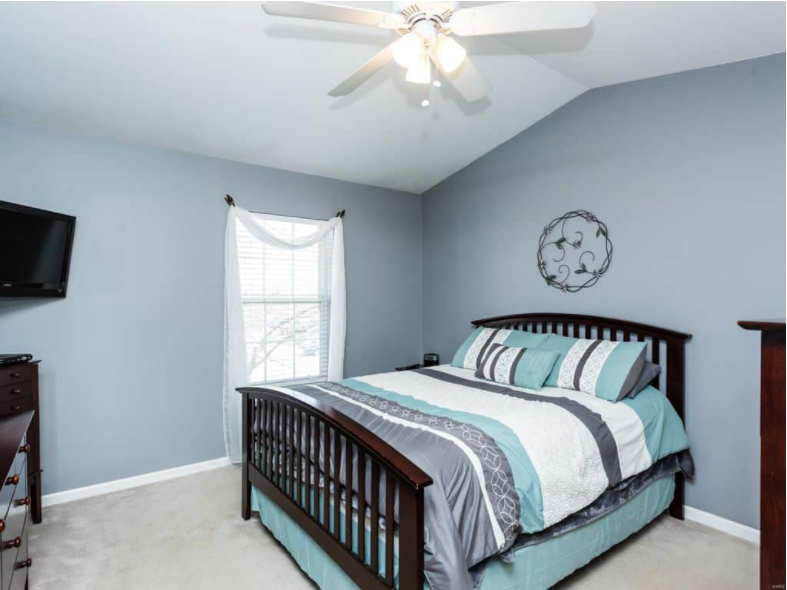 Elegance at its best, this pale teal bedroom exudes simplicity and sophistication. Single-color room decor with contrasting furniture brings out the minimalist sobriety of the amazing color that is teal. The white curtains bring purity to the environment and the chic modernistic furniture placed strategically in the room evolves this to be a perfect teal bedroom for all personalities.
Conclusion
The sleeping chambers, or to be a little less outdated, your bedroom, must reflect your personality.
Above listed 17 ideas are perfect for each personality, suited and customized to perfection according to your needs – be it vibrant and cheerful or sophisticated and minimalistic color combination for your teal bedroom.
These are, of course, all customizable and we would highly recommend you playing with these ideas and creating something entirely new of your own imagination. Hope this guide helped! Thank you and may you have a happy teal bedroom building!