Well, if you are here, it pretty much convinces me to assume that you have been looking at your walls for a long time and have been looking for ways that could fill up the empty walls to make the area decorative. And that is how your mission to transform your living room began, right?
We all know, decorating our homes is one of the most exciting and fun jobs we willingly enjoy doing. From selecting the smallest artifacts to choosing your most favorite color for your wall everything simply feels more like fun rather than a responsibility.
So today in this article as we progress ahead, we will be discussing some major impactful living room wall decor ideas that will enhance the entire presentation of your homes.
From choosing a contrasting color to supporting the home decor ideas with unique artifacts, there is a lot more to find out what could go extremely well with your wall above the couch. So, without any further ado let us simply get started and unleash some major impactful decor ideas that are for sure going to woo/amaze you.
Why Is It Necessary to Have A Decorative Wall / House?
Home is the place where we spend most of the time tasting different emotions along with our near and dear ones. That is our special safe and escape place from the chaotic world.
And therefore, the place that gives us so much deserves decor too. Basically, it is like decorating our favorite place where we unbothered just stay the way we want. So, a special place like this deserves to be treated like one.
20 Ideas for Wall Decor
Using Mirror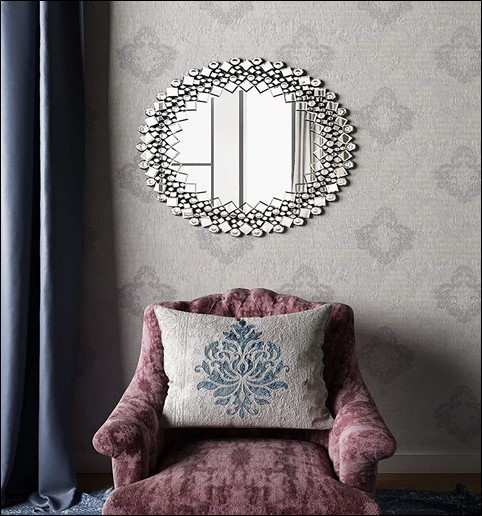 Mirrors are something that can never go out of fashion or feel like too much as an interior amenity. So, the best way to complement the look of your wall above the couch is to use a large round or oval-sized mirror. Or you can also opt for various sizes of small mirrors and place them as a sightful vision tucking them on your wall. This is sure to give you some major decor goals. Check out some super amazing wall mirrors that promise a major complementing look to your interior 
Photo Wall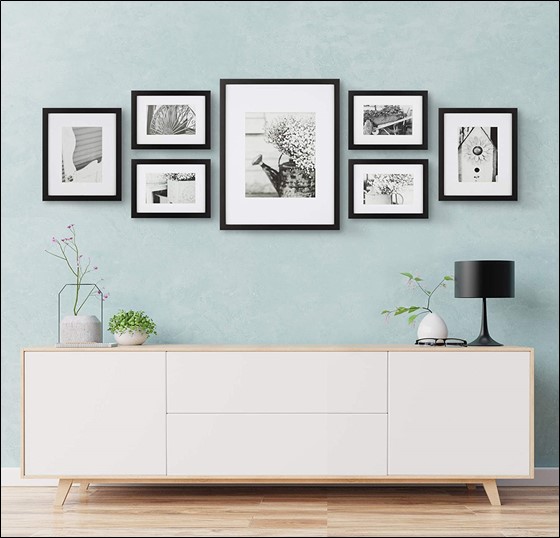 Photos are the best storytellers ever possible. So, when decorating your favorite home, why not count on some amazing family photographs or some other photographs of your choice. Tucking photo frames on your wall will give a royal and sleek look to the entire setup. So, the best way to decor your wall with the most minimal touch is using photographs. Check the link below to get some amazing frames and photos for your wall to decorate.
Bold & Vibrant Paintings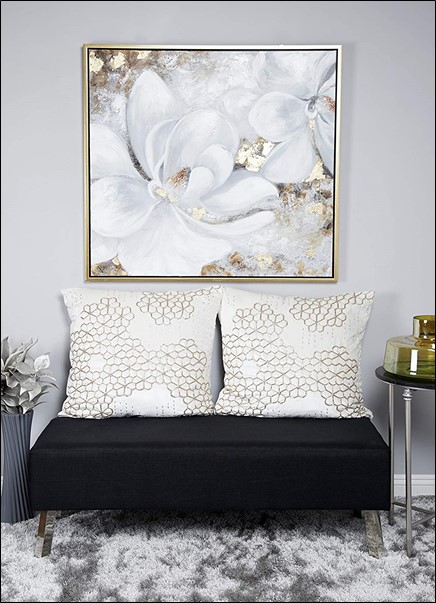 Using strong and bold paintings never go wasted. They rectify your entire setup and highlight your interior very strongly. One can choose bold paintings based on the choice of theme and can place them on the wall and enjoy the touch and vibrancy that it spreads throughout the interior. Check the link below to see some amazing collections of art and paintings exclusively for wall decor.
Bold Colors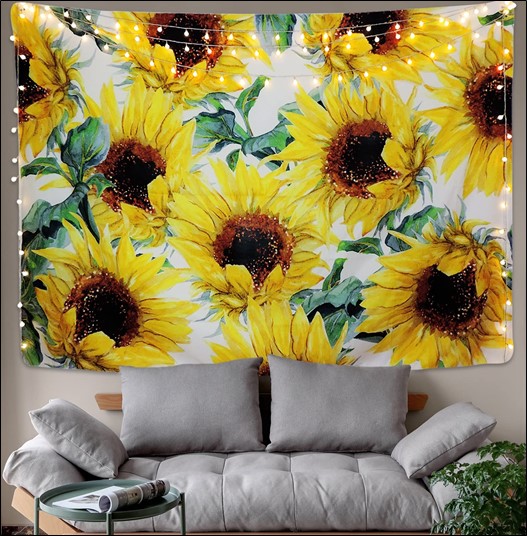 Using such bold and vibrant wall colors will also make sure to mark an impact on guests in your living room. Such kinds of presentations often awestruck your visitor giving fresh and positive vibes. Get yourself something like enthrall the decor of your living room using the link below.
Nude Backgrounds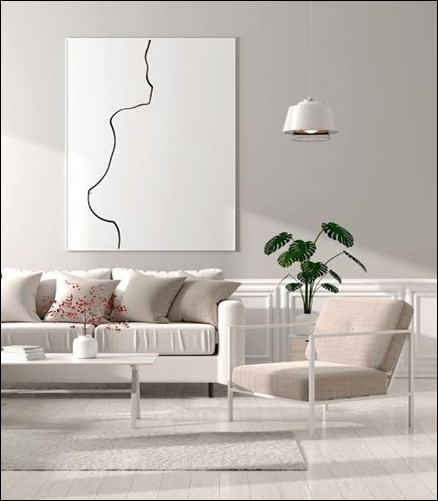 You can also opt to keep your living room very minimal or nude shade. That marks a strong impact too. It emits a vibrancy of a calm and composed environment. So, choosing to keep your wall decor minimal and nude can also be a great idea. Shop some similar minimal paintings using the link below.
Abstract Arts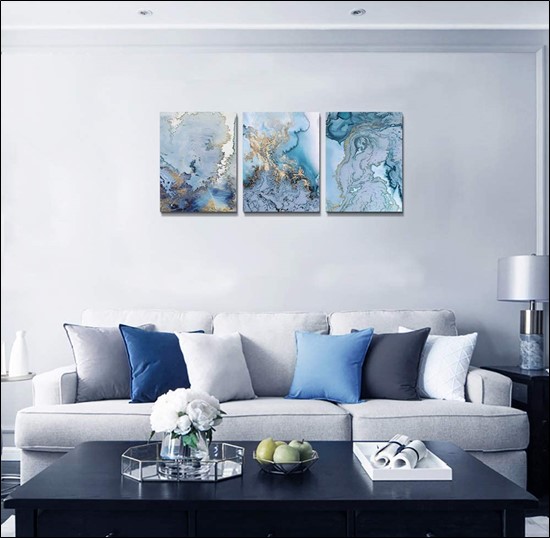 Adding abstract paintings to home decor is another great idea that is going to keep your decor game on point. Abstract paintings often go very well along with your interior setup. Calm and composed energy is emitted through the entire setup. The setup also seems to quickly grab your attention and do wonders to your interior look. So, if you are planning to add a few abstract paintings to your wall, then go ahead. It is simply a brilliant idea that must be brought into practice. Refer to the link below and discover some breathtaking creations of abstract art to add to your wall decor.
Plates of Different Sizes and Patterns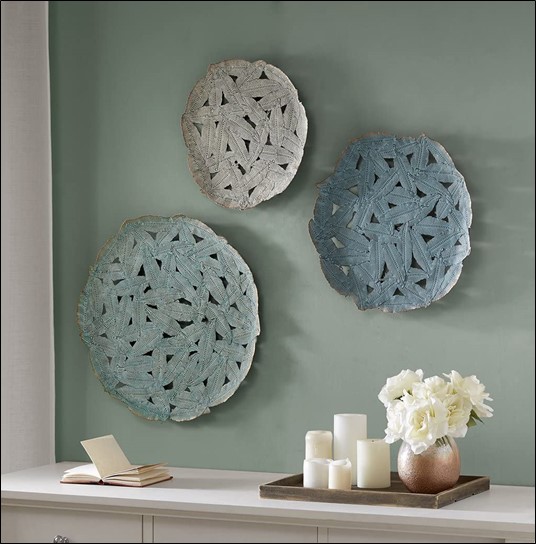 Tucking designed plates of different shapes and sizes is a great way to complement your wall decor. It perfectly goes well with all the textures of colored walls. It is one of the finest modern ways to give a pinch of supremely royal look to your entire interior. So go ahead and make some great choices in decor plates to add to your amazing interior giving it a touch of luxury and style. Check out some amazing pieces of plate decors by referring to the link below.
Macrame Hanging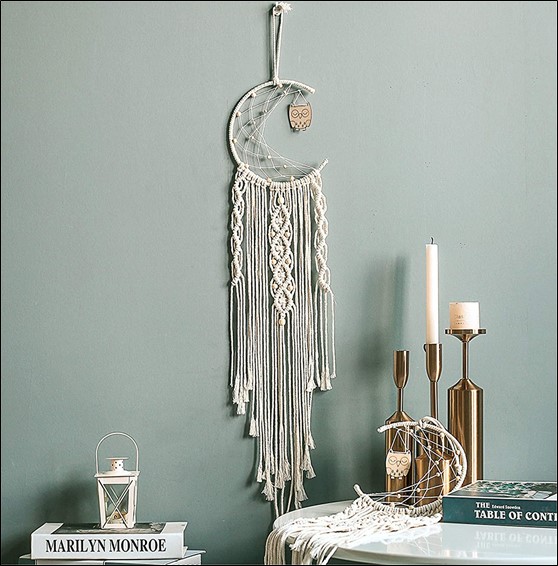 Using a Macrame is a beautiful idea to decor your empty walls. The natural threading decor gives you a vibrantly natural and aesthetic look. When confused with what could go well for your walls then choose Macrame. That will never let you down. It simply fits the three main aspects of decor i.e cost, comfort, and style. So, what are you waiting for check the link below and find some amazing collections of Macrame?
Oversized Clocks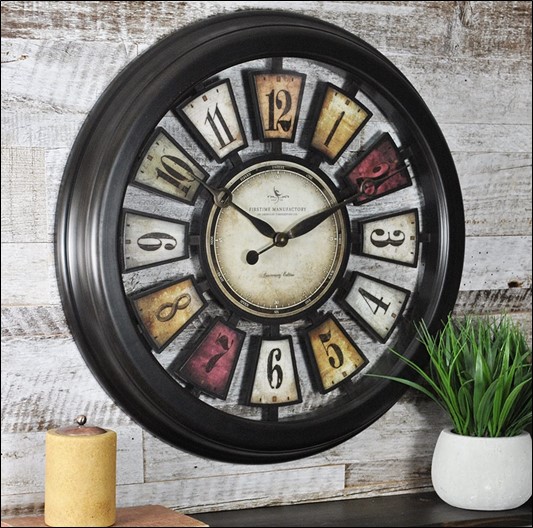 Another beautiful way to decorate your living room is by adding an oversized clock to the wall. This will enhance and complement your entire interior. These wall clocks come in various shapes, sizes, and designs that perfectly fit your interior and easily grab your guest's attention.  So just go ahead and pick one classic oversized clock and add extra beauty to your beautiful interior. Use the below-mentioned link and check some classic oversized clocks for your living room wall decor.
Simple Meaningful Art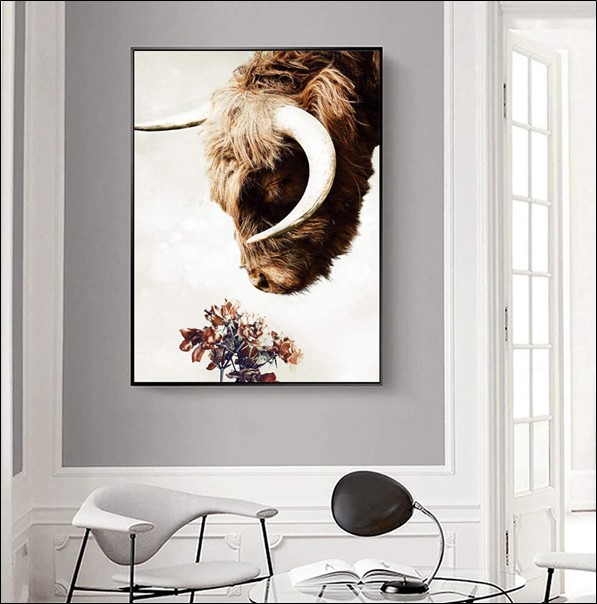 Meaningful artworks always tend to grab your and your visitor's attention. That is the best way of minimally complementing your living room. So, choose a painting that you have been influenced the most or have been wanting to have for a long time. Use the link below to find some similarly inspired artwork.
Faux Animal Mount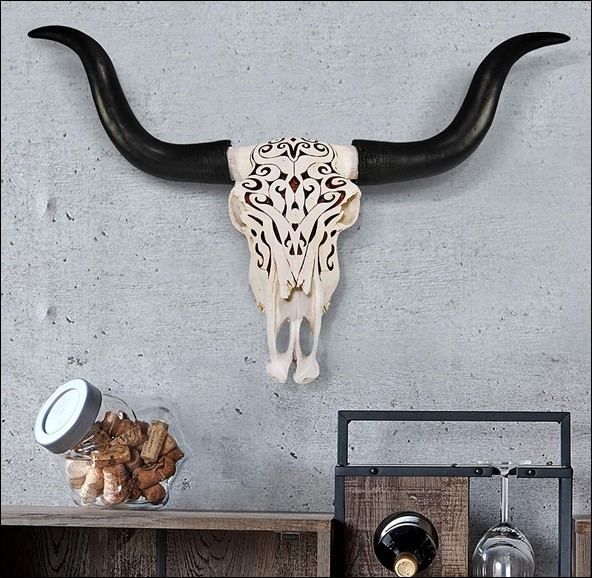 Faux Animal Mount is another addition to the list of ideas that marks an impact in creating a wall decor of a living room. Faux Animal Mount has been used for years as a showpiece to complement the decor of the living room. It emits luxurious and sophisticated vibes that spreads positivity and confidence. So, use the link below and get home some super fancy faux animal mount and contribute to your home decor.
Shelving System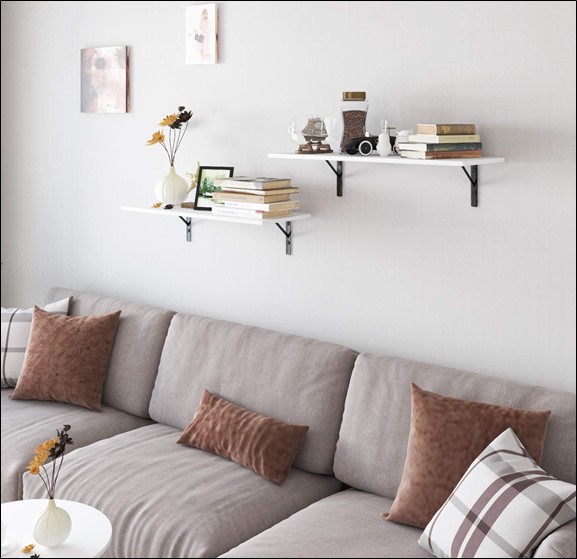 A shelving system is a great way to add more life to the decor of your living room. It not only adds more beauty and divinity but also gives you enough space to accommodate small things. These arrangements often come out as a cool and formal setup that gives a great view of your living room. So, you can count on these shelves while decorating your wall. Head on to the link below and find some amazingly crafted shelves to include in your home decor.
No products found.
Colorful Books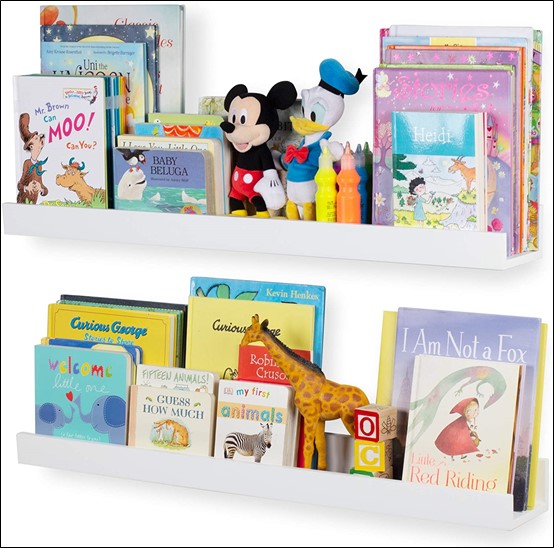 Using some of your favorite books to store on the wall shelf is another way of rocking your living room wall decor. This arrangement goes extremely well with the overall presentation of your living room. Books tend to go well with almost every decor style or amenity. So, you can easily trust this setting that is for sure promising you some major wall decor looks. Find out more similar bookshelves to tuck on your wall and complement the entire living room look by referring to the link below.
Wickers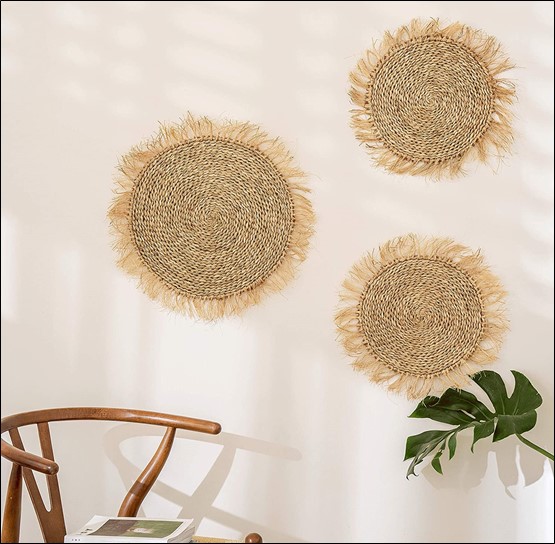 Wickers can be another wonderful addition to the list of your wall decor above the couch. The natural, aesthetic, and pleasing vibe are all they spread around. These wickers cover quite a spot on your wall and do not make it look empty or less attractive. So, using wicker for your living room decor can be fun, exciting, and innovative too. Get onto the link below and shop some amazing pieces of wickers now!
Plants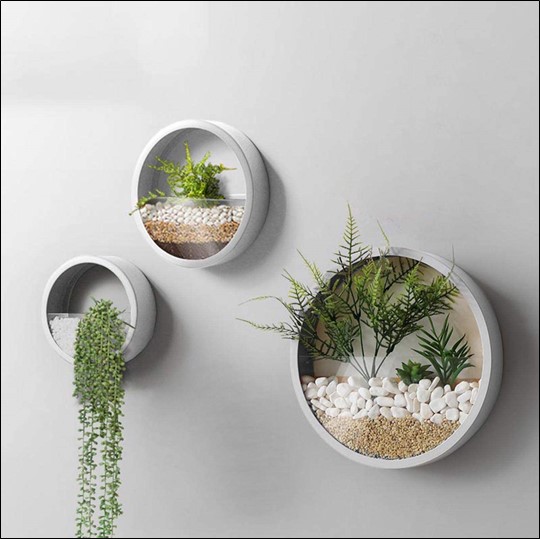 Supporting your living room wall decor with these beautiful arrangements of plants are a great idea to make your living room look attractive and vibrant. Most of the people who are Organic lovers opt for such decors for their living room. Such type of decor provides a supreme calm and composed environment, which we always long for. So, using these plants for your living room wall decor is a great idea. Check out some similar arrangements of plants using the link below.
Lights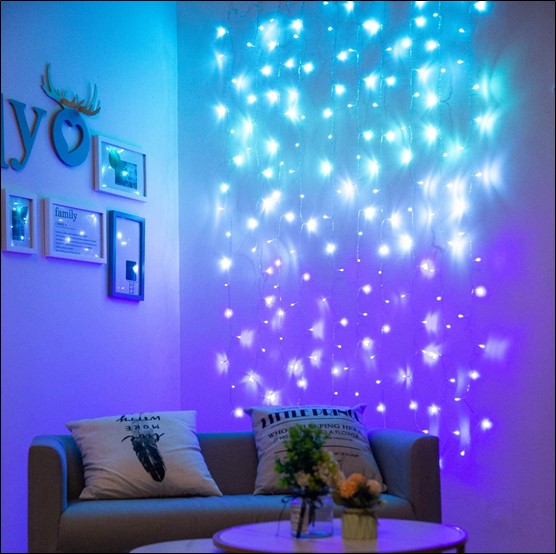 Lights are another way of getting your living room decor to look aesthetic and ravishing. Most people trust in the arrangements of light rather than settling for any other stuff. This creates a vibrancy of positivity, coziness, and comfort. And hence a lot of people opt for it. So, what are you waiting for grab your piece of lighting set from the below-mentioned link?
Sunburst Mirrors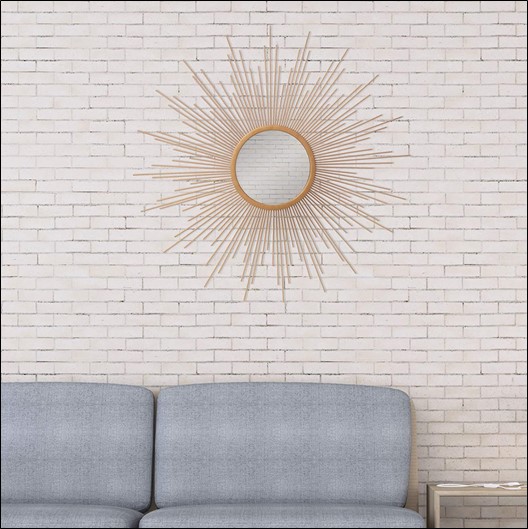 Pairing a sunburst mirror is a great way of adding beauty and texture to your living room. Your wall is bound to give you some super lavishing view and is going to grab a lot of attention. So, if you are wondering to count on this for your living room wall decor then this is a great idea to pursue. The vibrancy is altogether going to create some vibrant positive aura for your house. So go ahead and shop your favorite sunburst mirror using the link below and decor your living room.
Country Map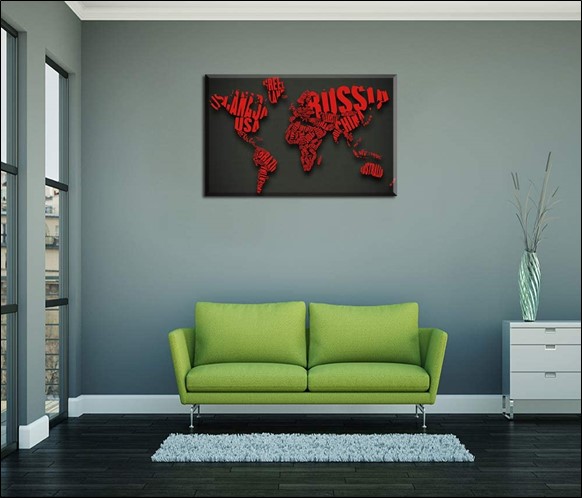 Which is your favorite country to visit? Why long for a country when you could have the world? So, if you are a travel freak then adding country maps to your wall decor is going to be a super fun and exciting job to do. Adding a country map will not only enlighten your living room but will also make you want to have more and more vacations. So, get home some amazingly crafted country maps and get them tucked into your wall. Use the link below to shop your favorite.
Large Horizontal Mirrors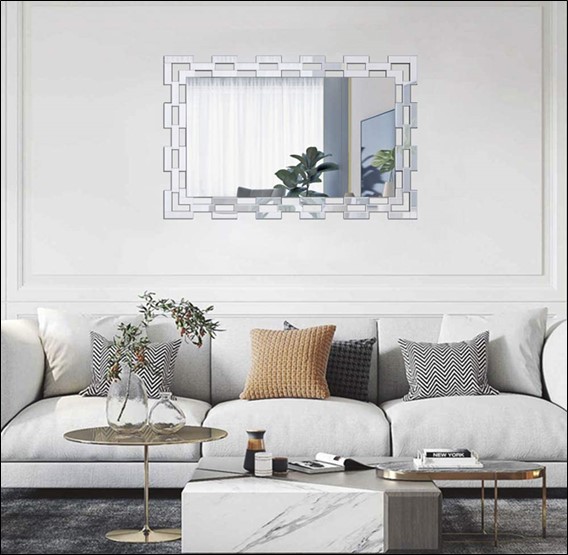 Mirrors and their structures can never fail to mark an impression. They can prove to be the most attention-grabbing amenity included in your house. Sleeky and comfortable style is what it promises to radiate. Many modern designers opt for creating designs using different shapes and sizes of mirrors. So go ahead and use the mirrors to create an impactful living room. Find out your favorite pieces of horizontal mirrors using the link below.
Wall Murals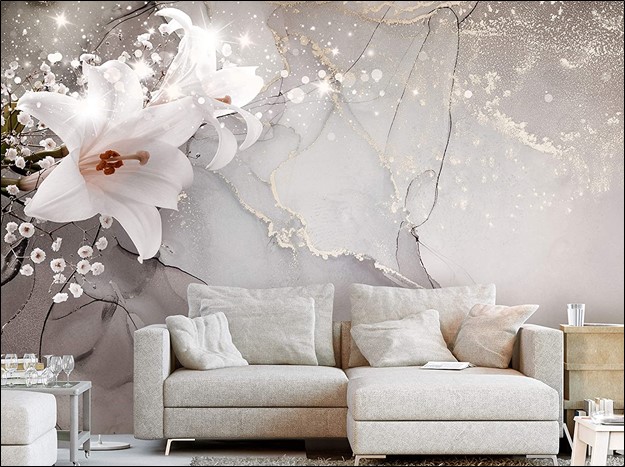 Last but not least, adding various well-designed murals is another great way of adding enthralling beauty to your living room wall decor. The extremely well-suited and magnificent arrangement of the mural is going to grab a lot of attention. Use the link below and shop yourself a well-crafted set of the mural.
Points to Consider While Decorating Your Living Room
Decorating your living room is the finest job to do. But not to forget it comes with various responsibilities too. One needs to adhere to certain points before deciding on the decor of their interior. Below given are a few noteworthy points to consider while deciding your living room decor ideas.
Always ensure that decorating your living room should be fun. Only then you will be able to bring out the best in the decor. Stressed situations do not often create the best results.
Rather than deciding your decor in haste, try to study and analyze days before the kind of setup you wish to put.
Always double ensure the quality of the artifacts or the decor you bring home.
Be very particular about your budget. Prepare a pre-hand budget that you wish to invest in your decor stuff.
If you get confused or have no time, hire an interior designer.
Conclusion
There is no better job than the one you receive in decorating your own house. And the excitement of getting everything right just unleashes the best creativity in you.
But before doing so a pre-planned analysis is always a great idea. It gives you a direction on how and in what way are the things to be carried. Researching and studying decor ideas also proves to be very beneficial. So always keep your homework strong.
We hope that this article guided you to some major living room decor ideas that you are for sure going to pick. We wish your practice results to the best living room decor.