If you're in the market for a new kitchen, you know that it can be tough to choose the right design. There are so many options out there! But don't worry! We're here to help with 5 ideas that you can later incorporate into your kitchen design planner.
They will help you craft your dream kitchen. Keep reading to learn more!
How to Know Your Kitchen Needs a Renovation
Your kitchen is the heart of your home. It's where you cook, eat, and entertain guests. So, it's important that it reflects your unique style.
If your kitchen is outdated or cramped, it may be time for a renovation. Here are some signs that it's time to update your space:
You rarely use your kitchen because it's not functional
Your appliances are old and inefficient
You don't have enough storage space
The layout is inefficient
If you're experiencing any of these issues, it may be time to start planning a kitchen renovation.
Design Idea #01: Create a Focal Point
One way to make your kitchen stand out is to create a focal point. This could be anything from a statement backsplash to an island with unique countertop material.
No matter what you choose, it should reflect your personality. This is your chance to get creative!
Design Idea #02: Maximise Storage
If you have a small kitchen, you should maximise storage.
Here are a few ideas on how to do so:
Install floating shelves
Use the space under your sink
Hang pots and pans from a pot rack
Install a spice rack
Design Idea #03: Choose the Right Appliances
Your appliances play a big role in the overall look and feel of your kitchen. So, it's important to choose wisely!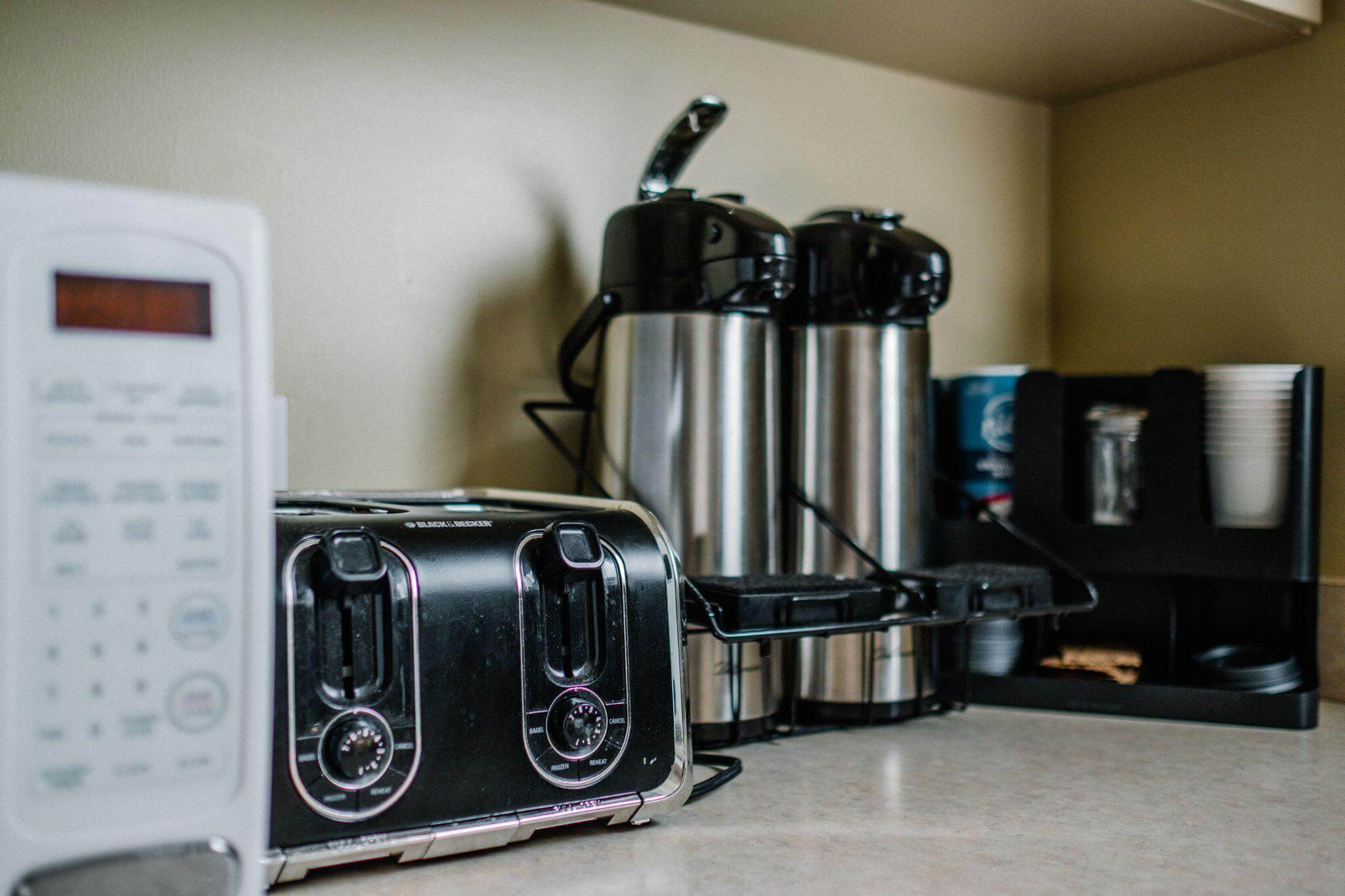 When selecting appliances, keep both form and function in mind. You want your appliances to look good, but they also need to be practical.
If you love to cook, you might want a double oven or a professional-grade range. But if you're short on space, you might want to opt for smaller, more compact appliances.
Design Idea #04: Incorporate Technology
In today's world, technology is a big part of our lives. So, it only makes sense to incorporate it into our kitchens!
There are tons of ways to do this. You could install a hands-free faucet or an automatic soap dispenser. You could also add a smart fridge that allows you to order groceries online. The possibilities are endless!
Design Idea #05: Add a Pop of Colour
If your kitchen feels dull and boring, add a pop of colour! It is a great way to inject some personality into your space.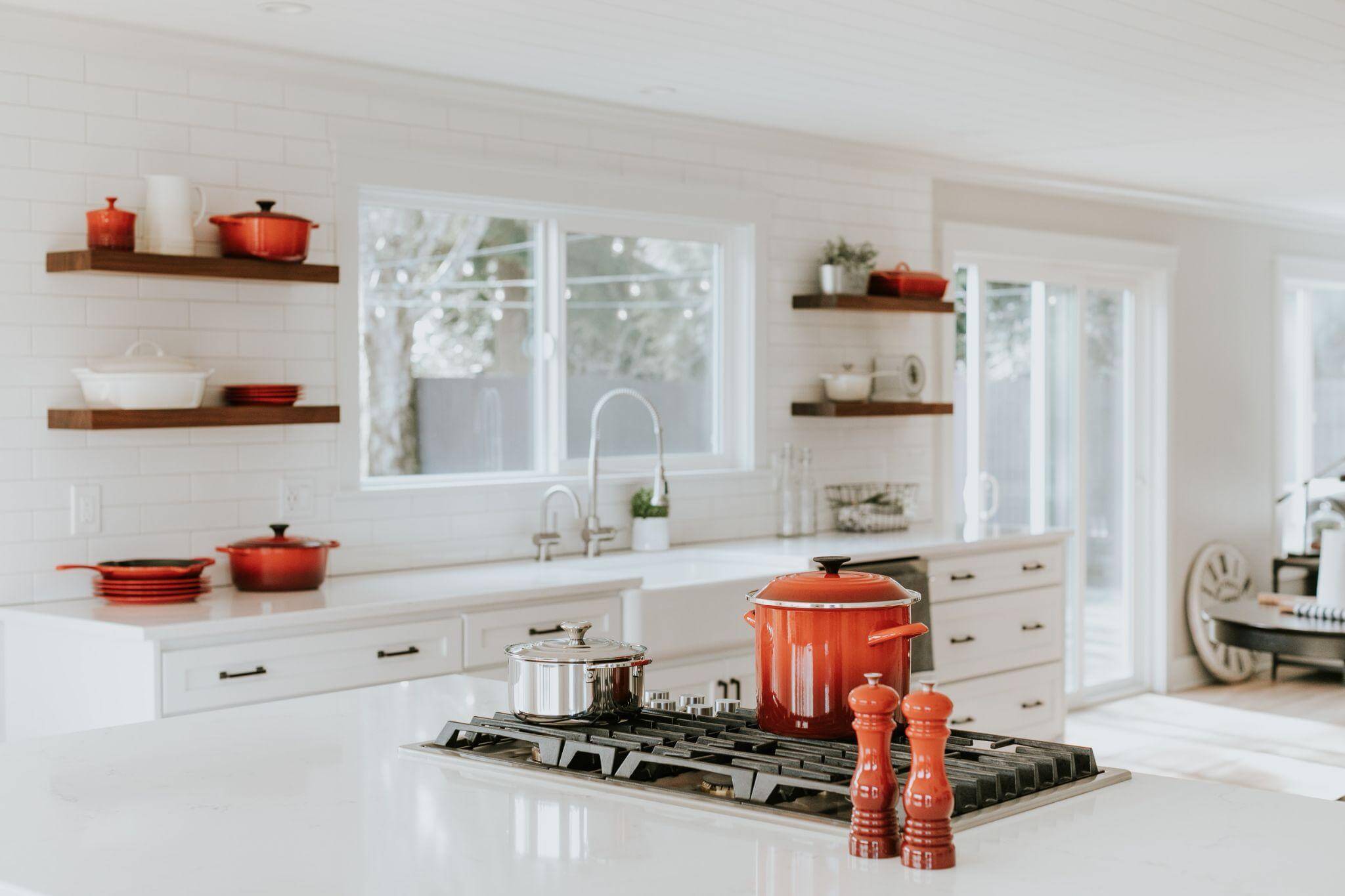 You can add colour in some ways. For example, you could paint your cabinets or add a brightly coloured backsplash. Or, you could incorporate colour into your accessories and decor.
How To Design a Perfect Kitchen
The first step to designing your dream kitchen is to create a plan. What are your goals for the space? What do you need, and what can you live without? Once you have a good understanding of what you want, it will be much easier to move forward with the design process.
If you're not sure where to start, we recommend looking through some kitchen design magazines or searching online for inspiration.
Choose the right materials
Think about what would work best for your space and your budget. It's also important to consider the maintenance of different materials. For example, wood cabinets may require more care than laminate or metal ones.
Also, remember that some materials can date quickly. For instance, a trendy countertop material today might look dated in just a few years.
You need to make sure that the layout works well for your needs. If you like cooking, you might want a different layout than someone who prefers entertainment.
There are a few things to keep in mind when you're choosing a layout. First, decide on the placement of your appliances. Second, think about how much storage space you need. And finally, consider the traffic flow in your kitchen.
Think about things like colour schemes, backsplashes, and lighting. These are all great ways to add personality to your kitchen. Don't forget to accessorise. Things like dish towels, canisters, and decorations can make your kitchen feel like home.
To Sum Up
Designing your dream kitchen can seem like a daunting task. But, if you take it one step at a time, it can be surprisingly easy! Just start by creating a plan and then choose the right materials, layout, and personal touches. Soon enough, you'll have the perfect kitchen for your needs.