No matter where you live, you can always turn your backyard into something exotic and beautiful. This post is for all those who wish to turn their backyard into a desert. We all must have visited or at least seen a desert and would want to incorporate some of it in our own house.
It has nothing to do with where you live, with just the right types of planters, flowers, stones, etc. you can have all the feel you want. Check out the 21 best desert landscapes that you can adapt for your backyard below.
Best Desert Landscape Ideas
1. Cactus Wall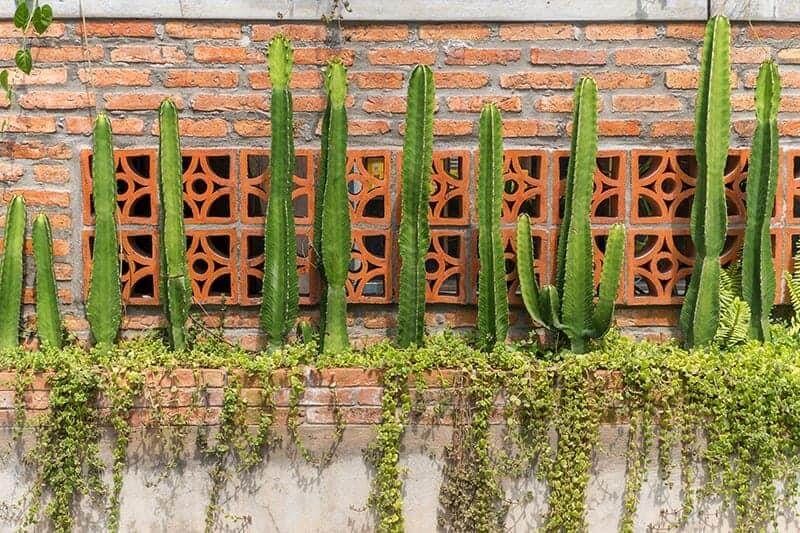 You can grow cactus normally for a desert feel in your backyard, but here it is supported by a reddish-orange brick wall, which brings out a beautiful pop color to it. The added feature here is the trailing plants below the cactus, making the area look full and more beautiful.
2. Natural Rocks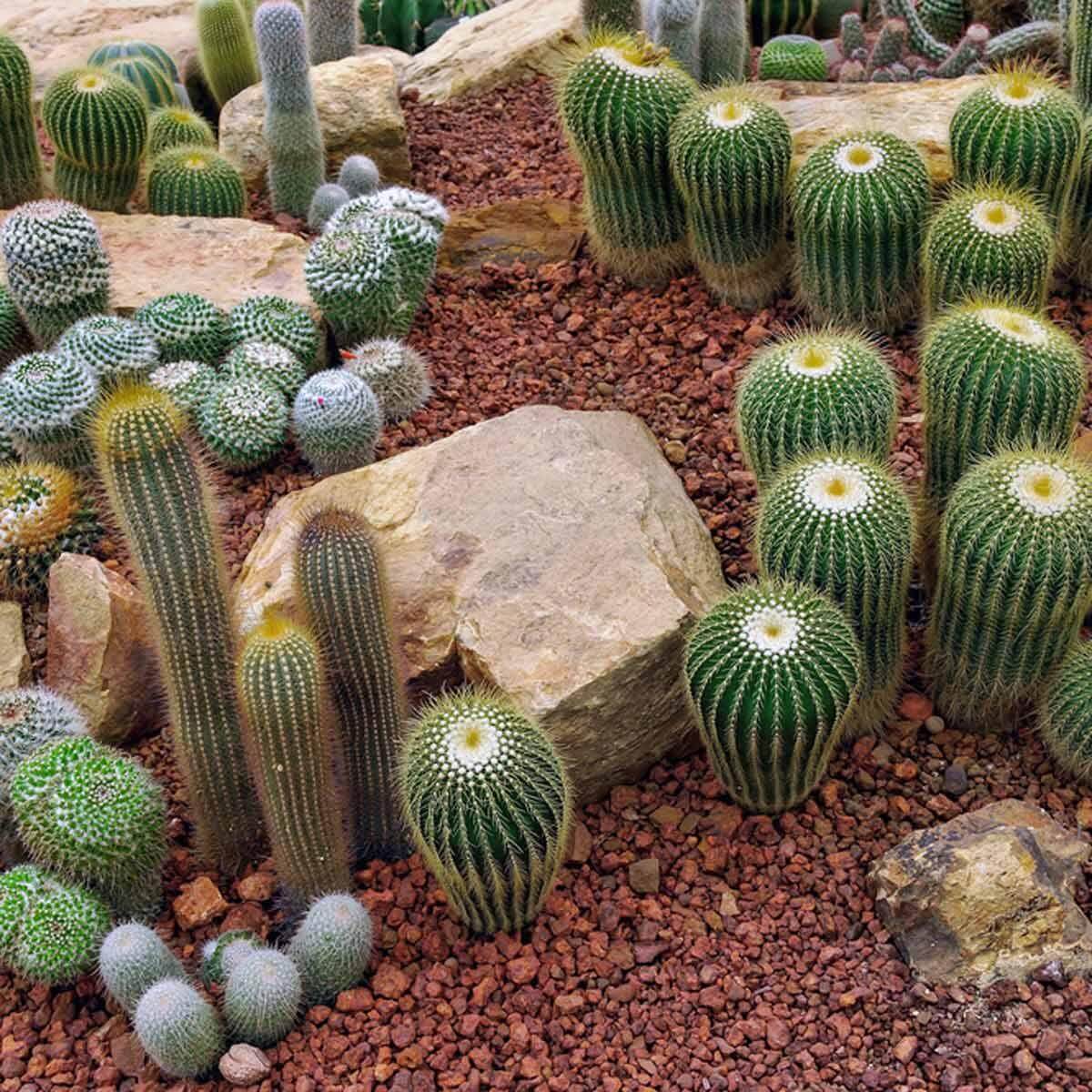 You must have seen red rocks lying all over the desert. Include them in your garden like in the picture to create a natural look. Not only will they highlight your plants but provide good contrast in your garden. You can easily find them locally or online, without the rocks, these sturdy plants will look bland, rocks provide a beautiful texture for them and is pleasing to the eye too.
3. Succulents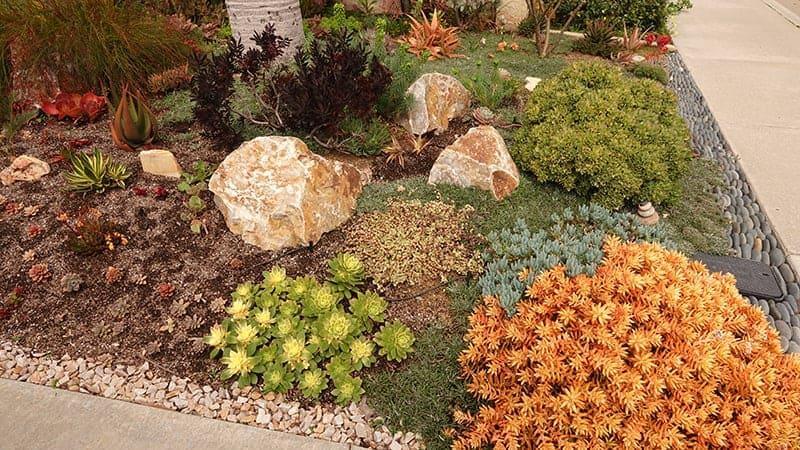 Succulents are the foremost choice when you want to have a dessert outlook for your garden. The best is to buy them in different colors so that they look unique like green, orange, blue, deep purple, and many more. Adding stones around them will provide a granite texture and will look natural. Make sure to add space between each succulent as they spread when they grow.
4. Mini Palm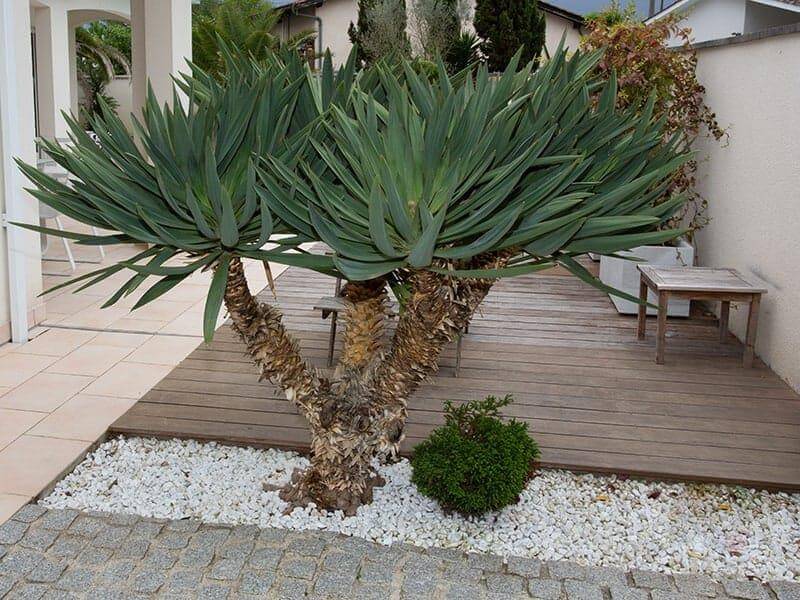 Many people do not have big backyards, but a small one, and it is quite difficult to find any useful plants for a small backyard. This mini palm tree is the best accessory for a small yard. You can add one or two according to the space in your garden. Use beautiful color pebbles below instead of soil to give it a unique look, and you can choose to plain white or even colorful; you can also add mini dwarf plants like in the picture.
5. Barrel Cacti Planter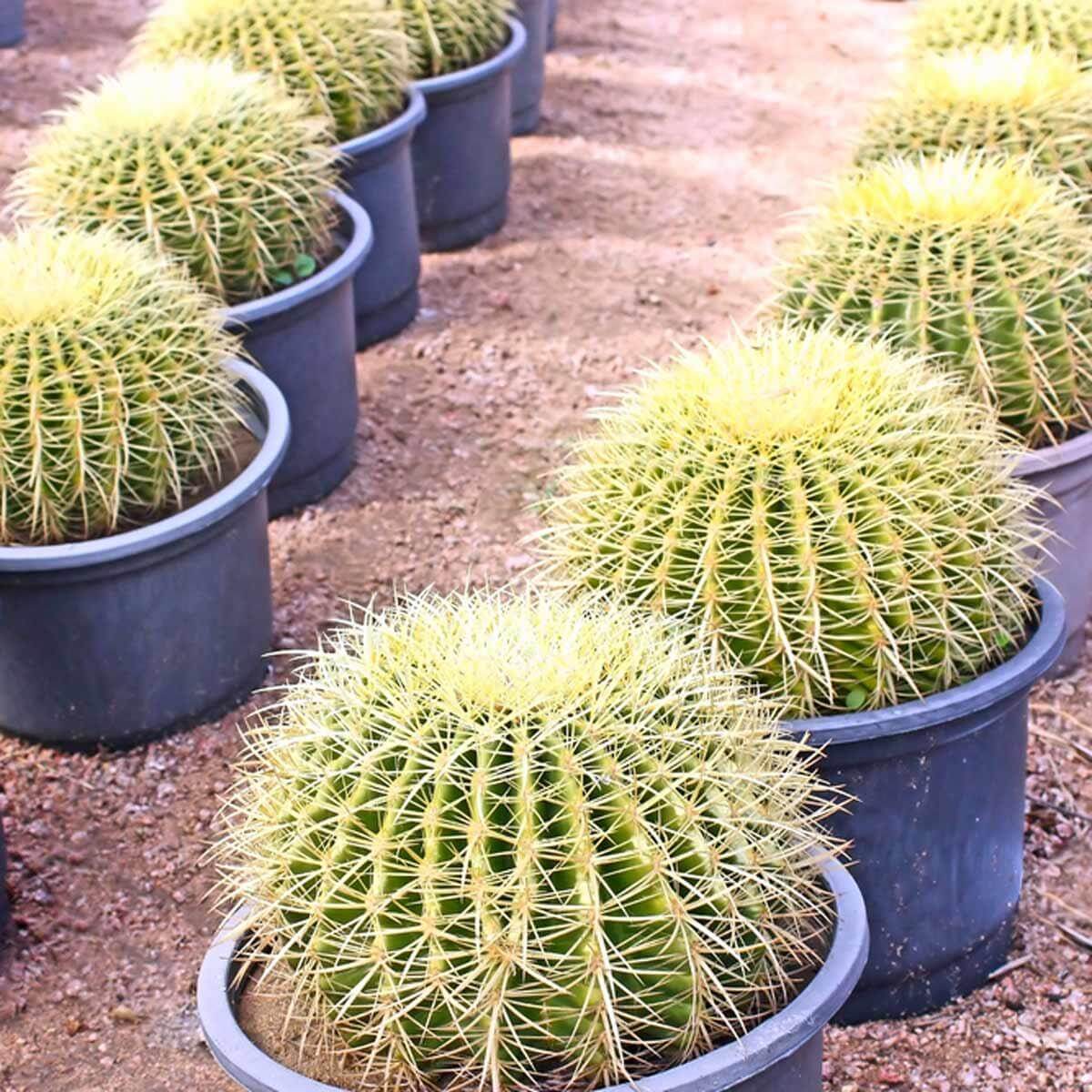 These barrel cacti planters lined up in a row, presents a uniformity, and looks pretty too. It creates a space in between so you can easily walk while admiring them. You can change the color of the barrel according to your choice but prefer to stick with one color only rather than going colorful.
6. Purple Gravel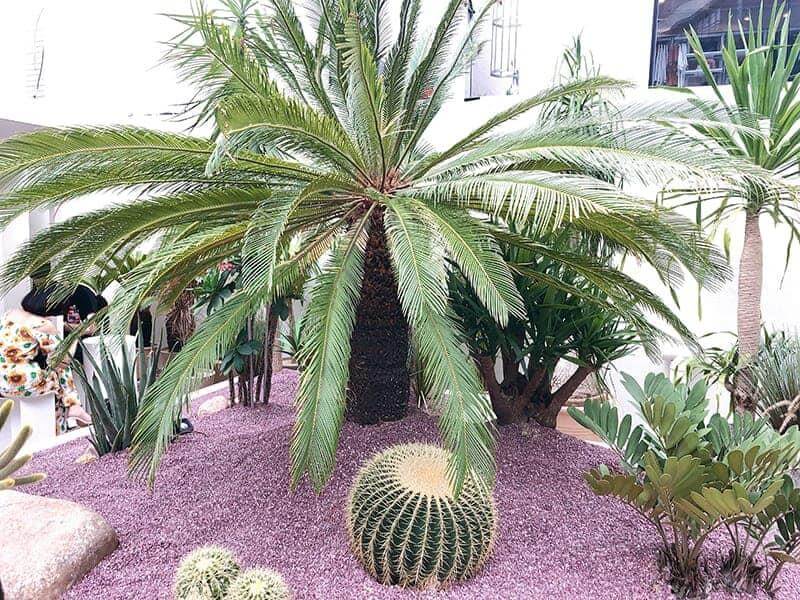 Keeping your choice of desert planters, change the color of the gravel. Here purple color gravel has been used to bring out a pop color to the whole area, and it looks stunning. You can change the color of the gravel, but it is best to take just one color keeping the plants as it is.
7. Rock Garden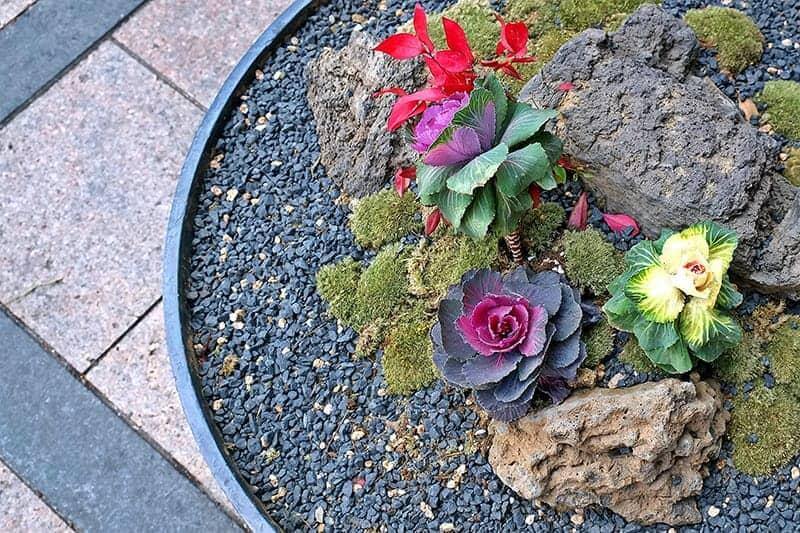 Instead of changing your whole backyard, start with something small like a rock garden in a container. All you need is a big container, some succulents, cacti, and stones. Make sure the cacti and succulents are small as they will grow and spread. Adding some big stones and some grass will also give it a natural look. Small yet beautiful.
8. Cacti Reflection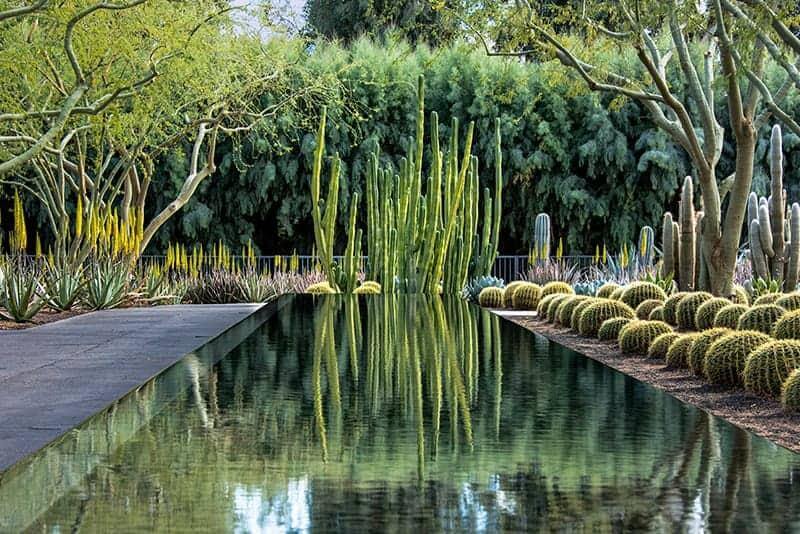 The plants in deserts are mostly dry and dull. However, we have come to the modern age now. Take your cacti planters to a whole new level by growing them near your reflection pond, as they show reflection in the water. It just looks astonishing and is an excellent eye-pleaser. Installing a reflection pond might take a while, but when it is done, you surely will feel its worth.
9. Petite Courtyard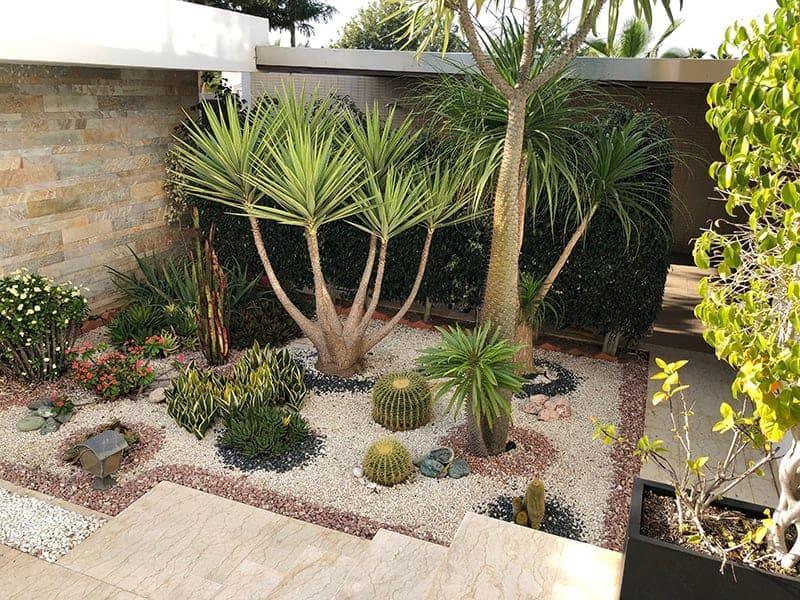 This is a perfect example of how you can change even your small backyards into something meaningful. Introducing mini planters like mini cacti, dwarf plants, mini palm trees, etc. you can make your courtyard into a desert. You can even include one or two flowers in it. Do not forget to include pebble stones to give it a nice kick.
10. Chessboard Pebbles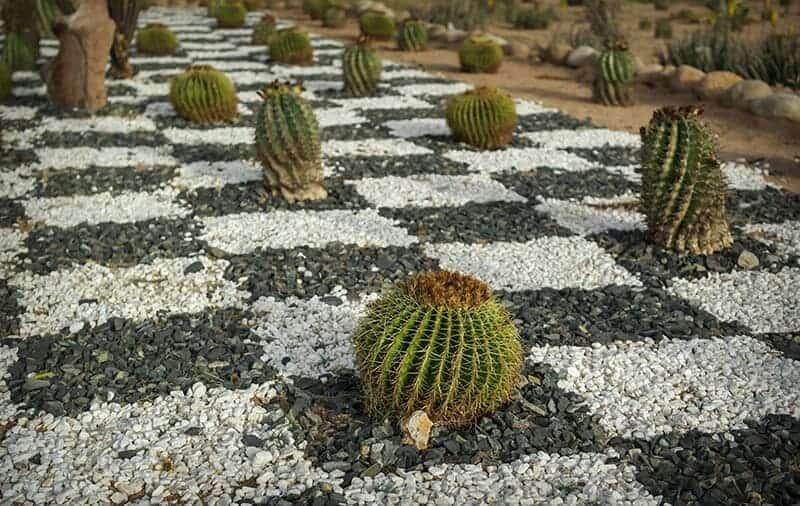 To have a unique way of including your planters and pebbles, try laying the pebbles on the ground like a chessboard. Creating white and dark grey tiles brings out a good contrast and even highlights your planters. Looking at it from a distance will give you a chessboard feel, which is unique for a garden.
11. Cactus Bed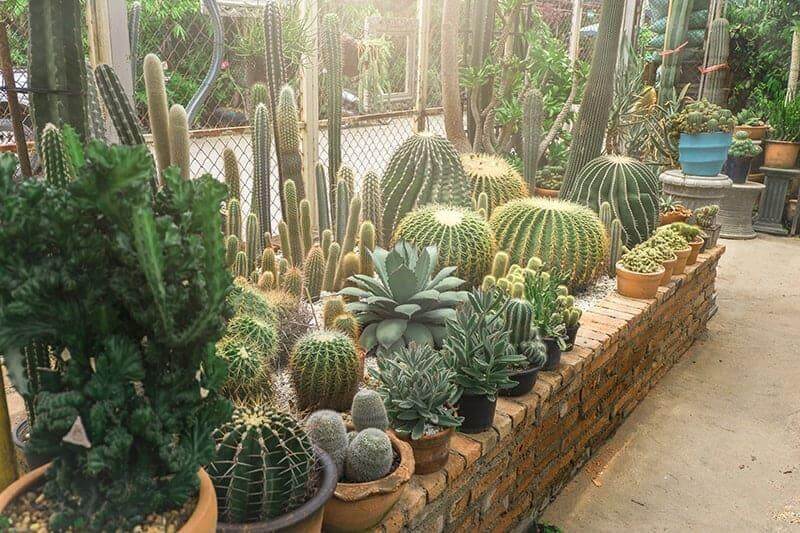 If you are a lover of cactus, then you should include this in your backyard. Lying different types of cactus together, supported by a brick wall, really gives a nice feel. You can include both long, short, wide, narrow, any type of cactus that you love. Providing a raised wall will help them be away from children and dogs as they might get hurt touching them.
12. Big and Bold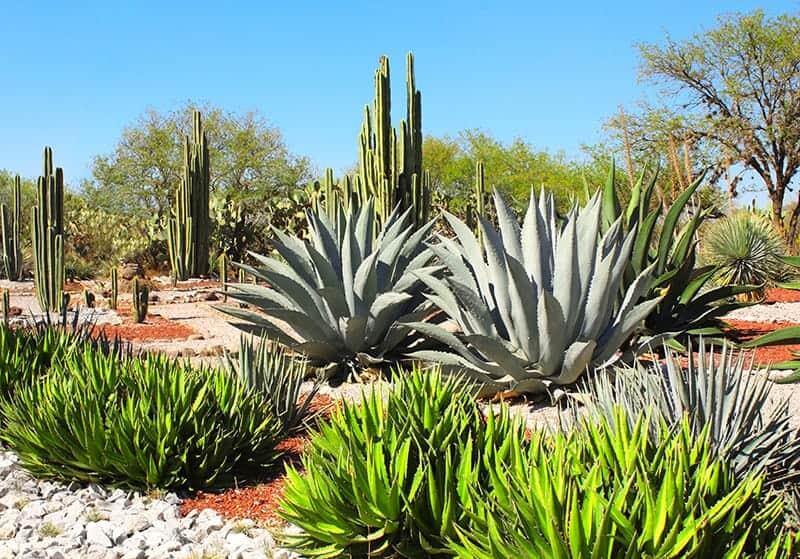 If you have a big desert garden, then this idea is for you. Include many big planters that you can cover up your empty spaces. You can even choose light and dark shades of greens like in the picture. Leave a little space between the large succulents and the big cacti, also include some red rocks and pebble stones.
13. Antique Ornaments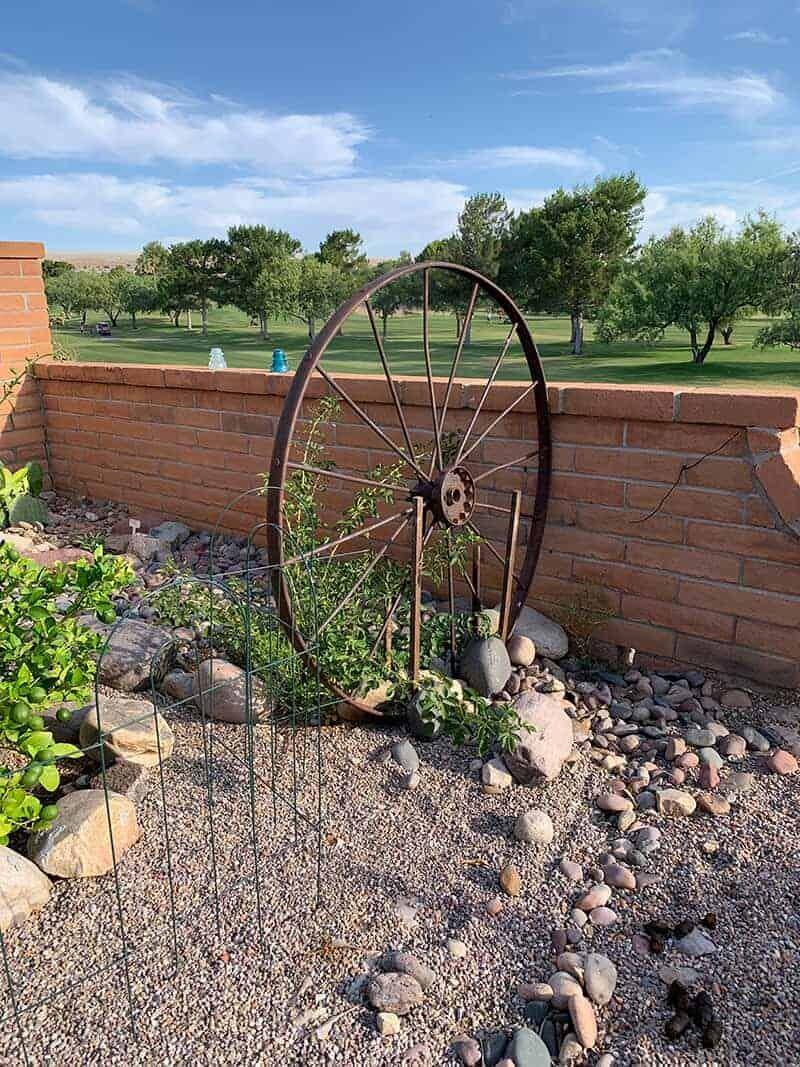 Sometimes it's not about the planters or the rocks, but about the ornaments that you can add to your garden. A beautiful ornament like this wagon wheel in the picture can be added to give it an antique touch, also adding a plant below it will give it a nice touch as it will grow on the wheel.
14. Mixing Up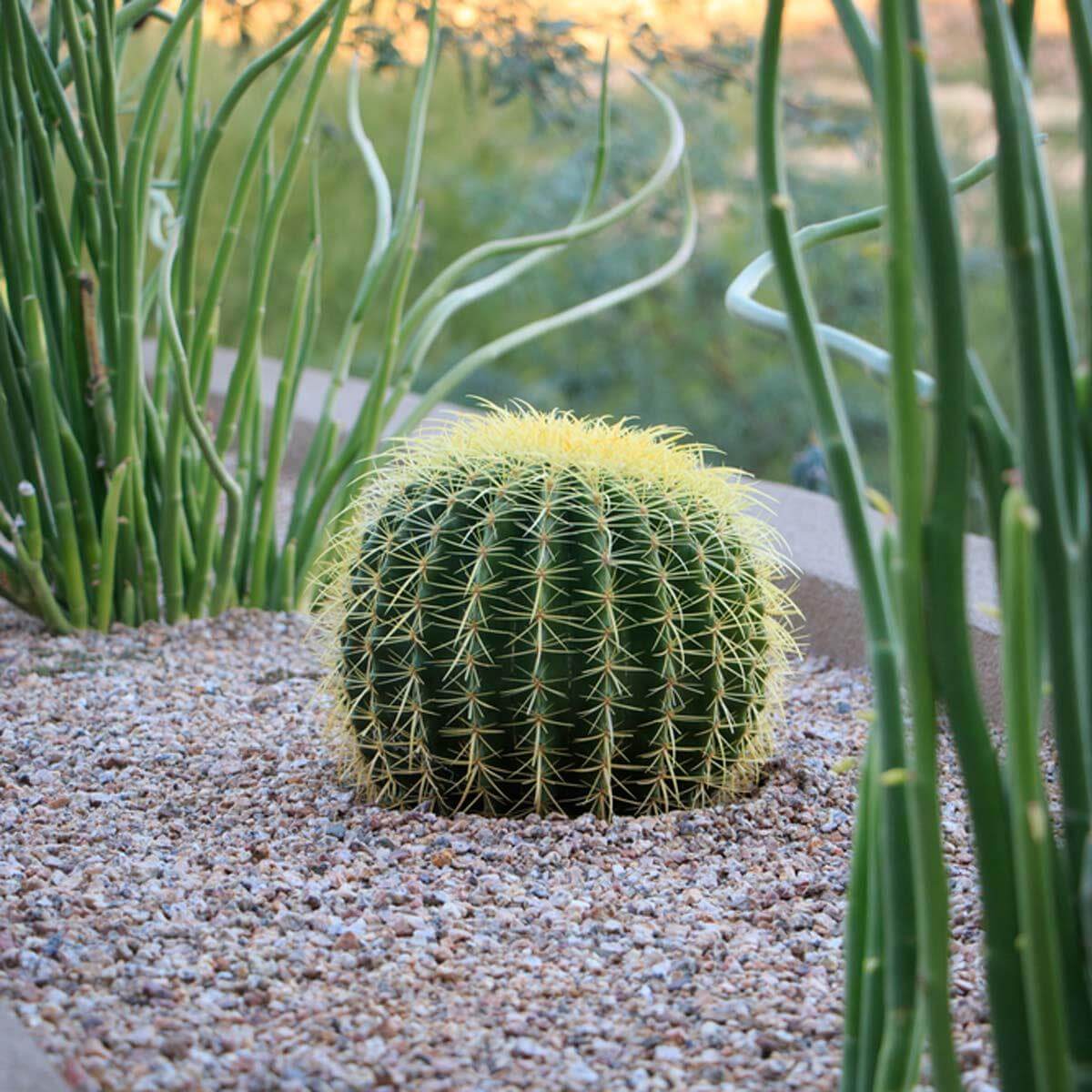 In some cases, you can mix match your planters and rocks. Like in the picture, you can either change the color of the stones or mix two stones and create a new rock. Placing mini cacti or succulents will give it a nice touch.
15. Keeping it Simple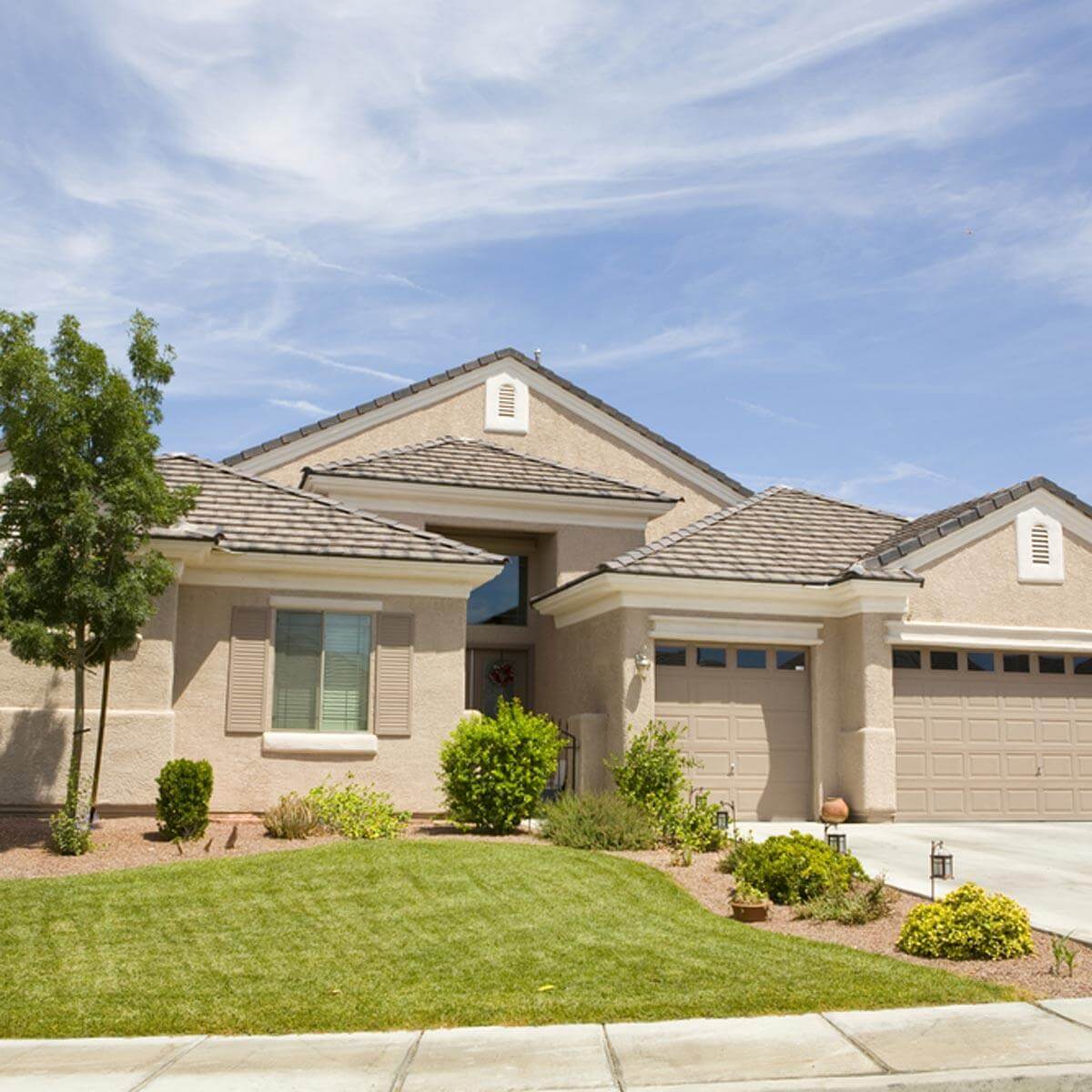 It's not necessary to always include cactus or succulents or different colored rocks in your garden. Some might like to keep it simple by putting lawn grass instead of desert plants. It is also a great idea for where it is banned to water your backyard, like in LA. This still gives the desert feel that you want in your garden.
16. Stone Stage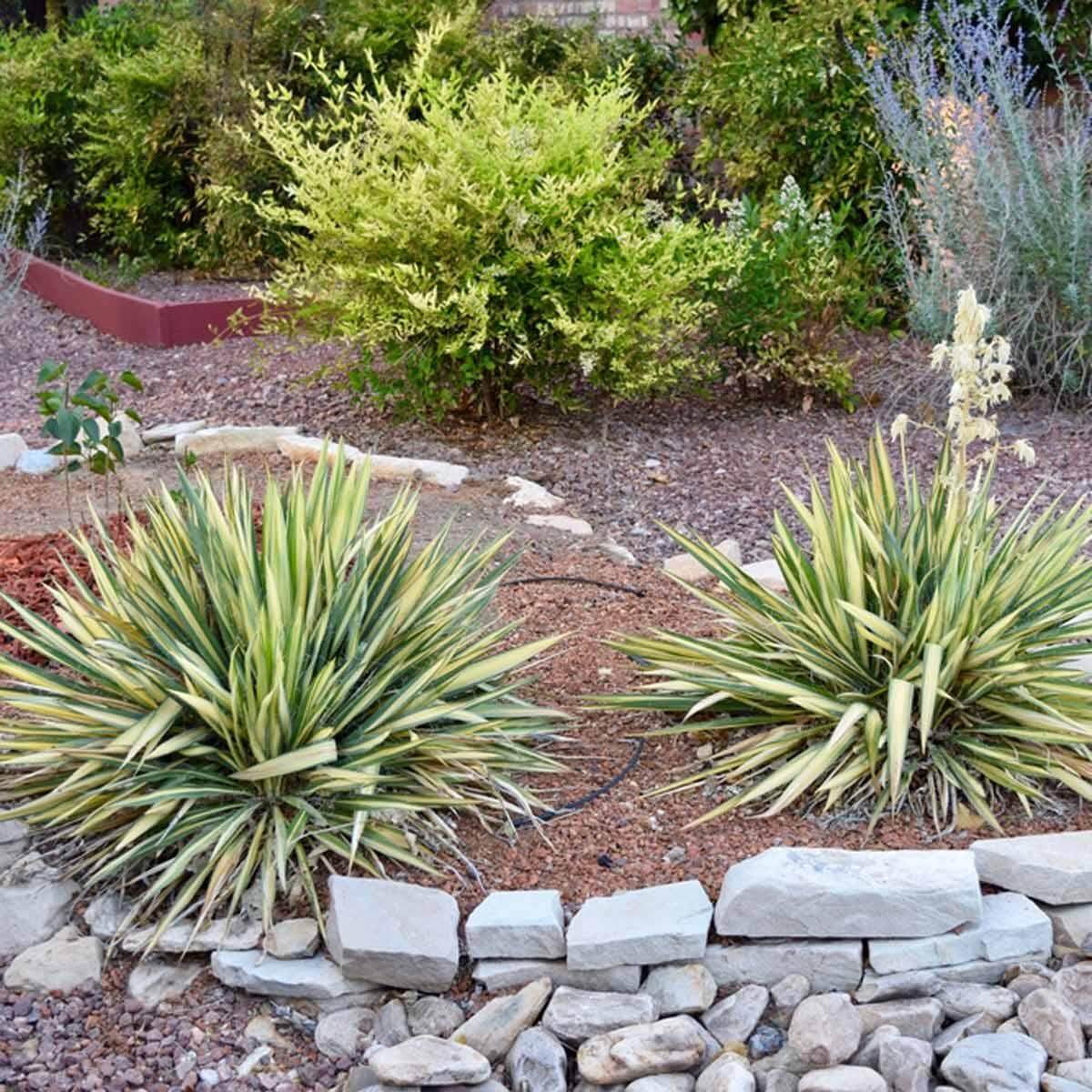 Adding a stone wall to your dwarf planters will give it a nice texture. It may feel a bit empty without the wall, and you might want to add more plants, but it is necessary to maintain space between them while they grow. So, instead, add the stone wall creating a perfect stage for them. 
17. Small-Group Planters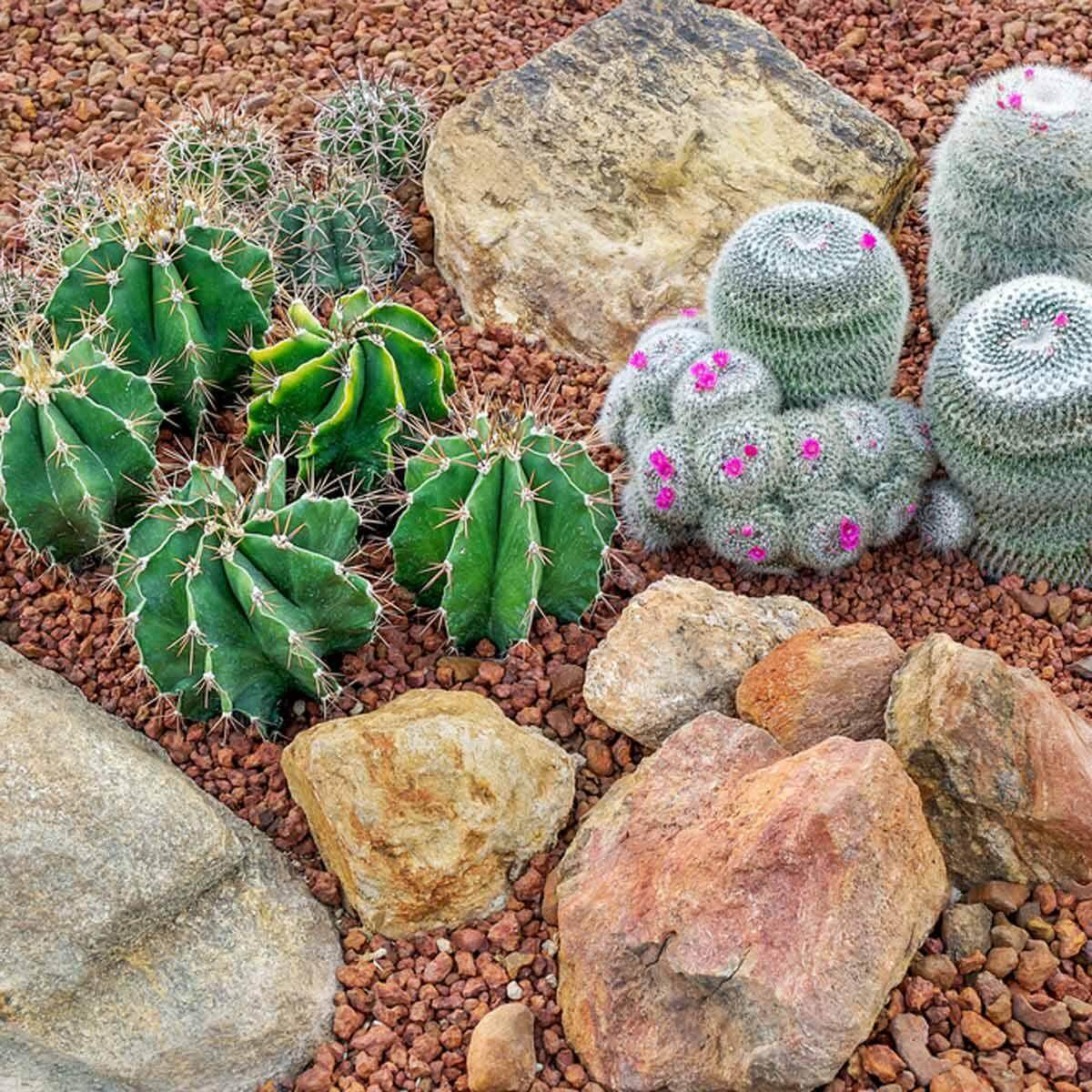 We have often seen how, in a desert, the small plants and the rocks are kept oddly, and that is the main thing of a desert. Repeating the same effect in your backyard will provide a natural desert look in your garden. Prefer two or three same variety of succulent and cactus and then adjust it accordingly. 
18. Center of Attention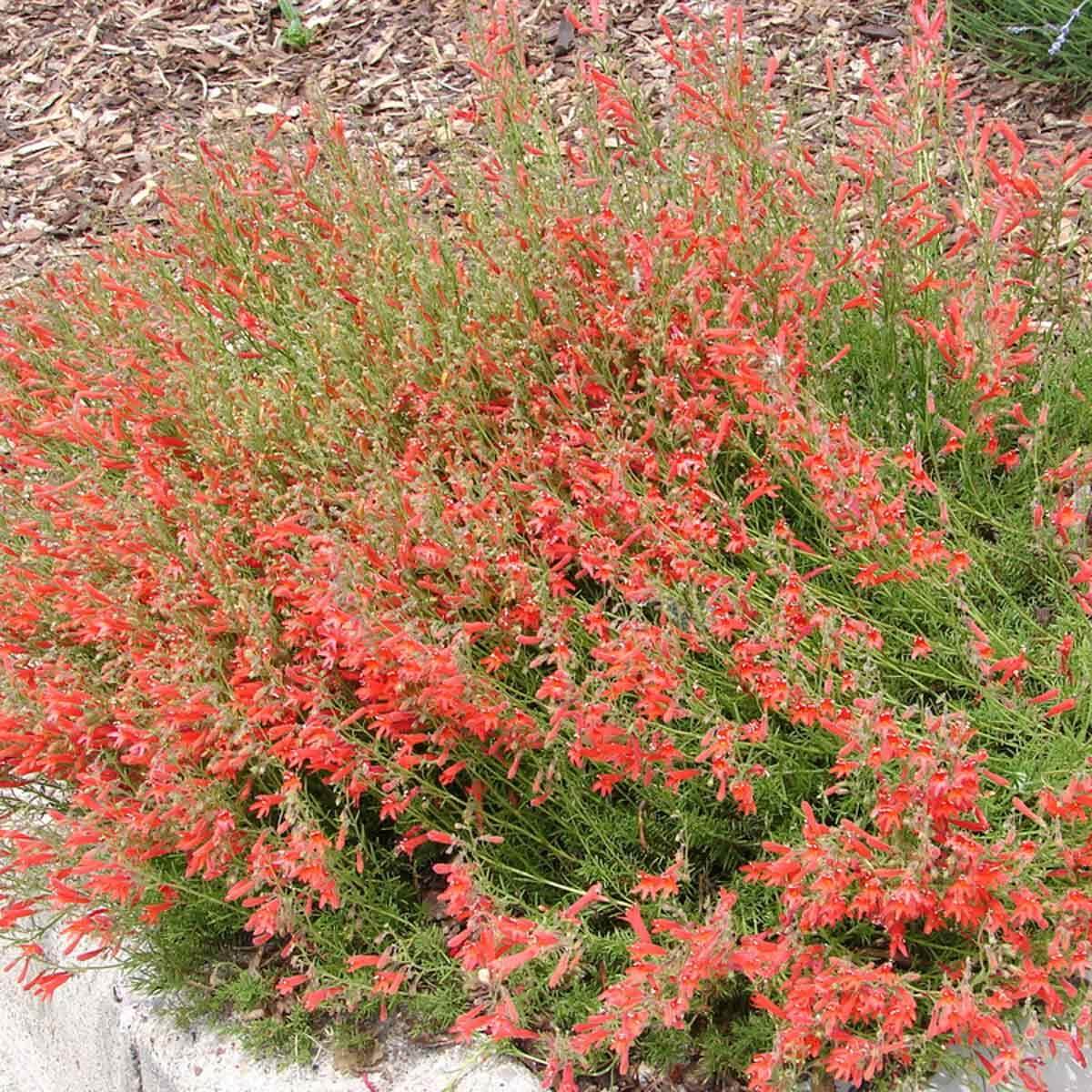 You won't find pine leaf beardtongue in all the areas of desert, but they sure bring out a high center of attention. The best area to keep them is your entry point, walkaway so that when someone arrives at your home, they are inspired by your collection.
19. Portable Plants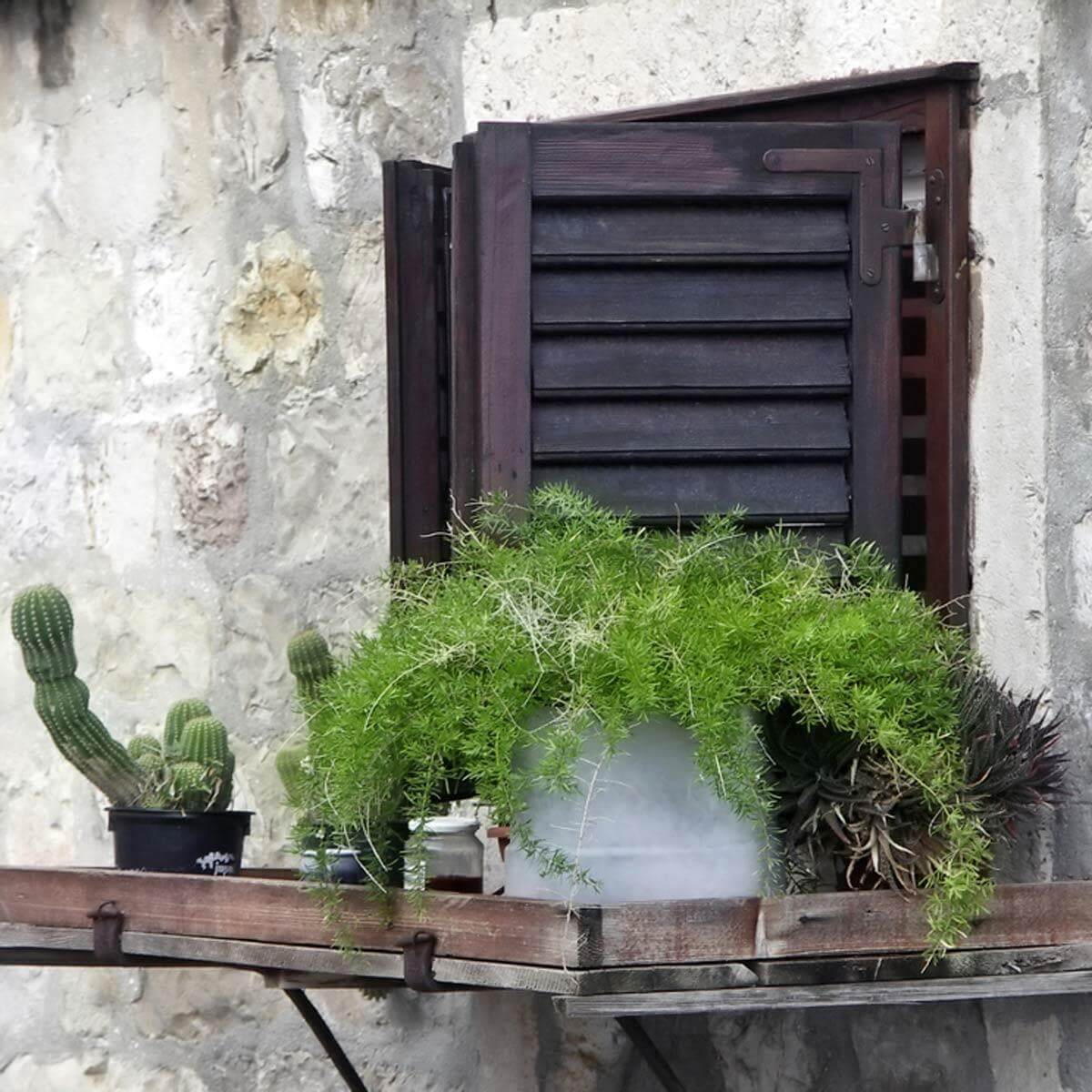 If you are not a fan of the desert backyard but do like the plants, then you can keep them in a portable pot. In summers, add these portable plants to a small area and enjoy its feel, and in winters, take them inside and add it to your indoor garden. In any weather, these will surely provide you the feel you want.
20. Sloppy Garden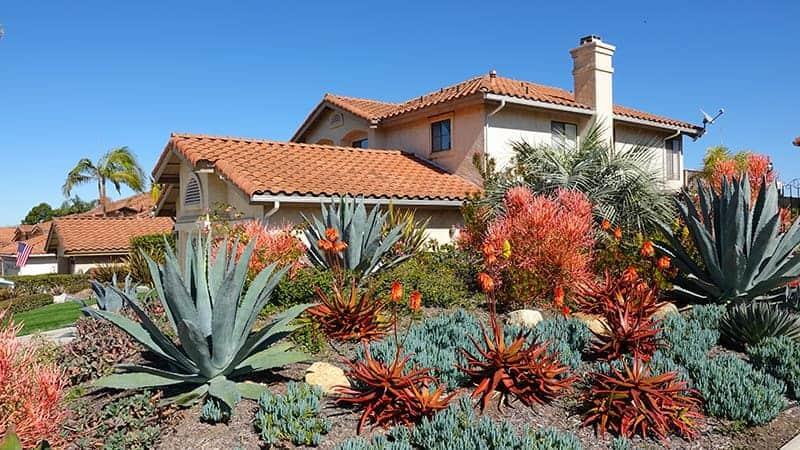 The one thing sloped gardens are useful for is the flower beds. Include different size drought-tolerant plants and flowers which will not require much care from you and position the smaller ones on the low side of the slope and the bigger ones on the high side. Complete the look with some pebbles and voila your sloppy garden is ready to be acknowledged.
21. Add Mulch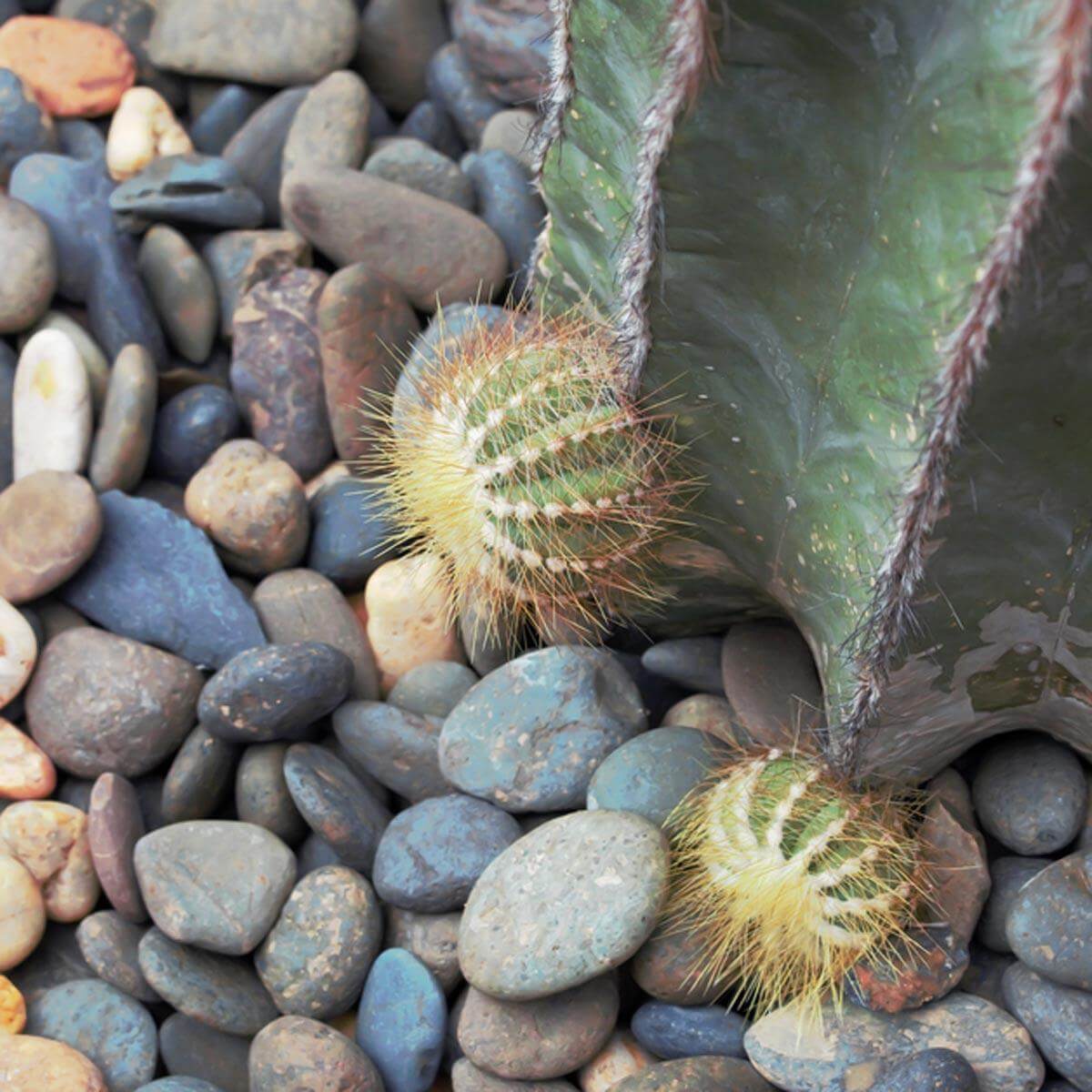 Mulch is excellent for your plants, they reduce evaporation, so they will not dry out and even make your garden look beautiful. Adding mulches will be a life-saving decision, along with your regular planters, gravel, or stones. It will also provide the natural desert look that you want.
Conclusion
These 21 desert landscapes' ideas are best for when you want to turn your backyard into something exciting. Ranging from different varieties of plants, flowers, gravel, stones, etc. you can include them all or some of them as per your choice. Unique patterns mentioned above will bring out a good contrast and have a welcoming feel for your home. You can easily buy the items from your local nurseries or even look them up online for the best results.