If you are thinking of building your own wooden fence with metal posts then it is a very great decision, and you are at the right place to know everything about it. You need not to check here and there for the complete information as this article will clear all your doubts and let you know the ins and outs of this whole process.
As you are investing in the wooden fence so it will last for decades and not for years as wood may get damaged easily than that of the other solid materials. However, you can change it and renovate it after some time too.
However, if you are using some metal to hold your wooden fence then here are some things that you need to compromise on as it will not look very good to see your wooden fence with metal posts.
However, it will not be good for your yard as well as the playground if you have any. This is the major problem with this method that the metal posts will make your wooden fence unattractive and dull.
Yet, Galvanised metal posts used for your wooden fence would be a good option as they will give support to your wooden fence as well as you can build a chain-link fence. There is a problem with this too. This will not be looking so great when you try to build a wooden fence for any private purpose.
What is the Galvanisation of Metal?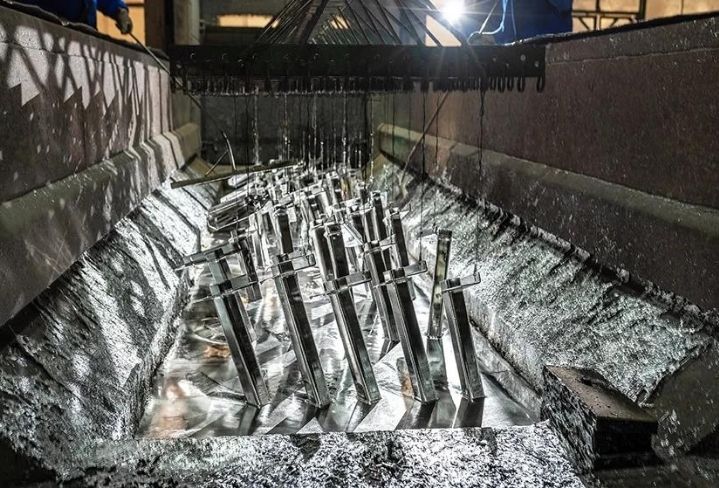 Let suppose you are using iron for your wooden fence to give it support so it will be rusted soon and will make your fence of no worth at all. So, galvanisation is the process by which a coating of Zinc is done on the iron so that the iron will not be oxidised by the water and air to get corroded and this way zinc envelopes the iron from rusting and the metal lasts for a longer time without any issue.
This process is used for many purposes to avoid the iron from getting rusted. There are also different metals on which coating of some other metals can be done to avoid them being damaged early.
There is a very great way to build your wooden fence with metal posts and this will entirely be different from your typical wood fence.
The Latest Fence System Changes Many Things A Lot: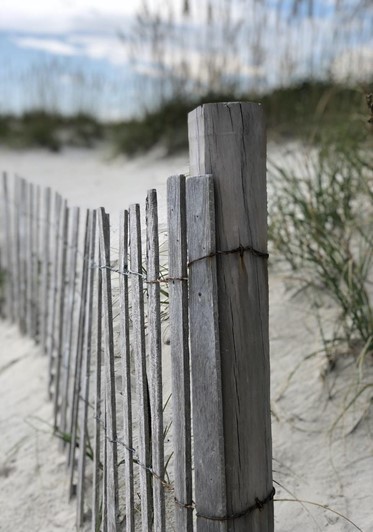 The FenceTrac rail is the best to carry out to build a fence ensuring privacy. It will look so beautiful from both sides and it will stand for a longer period than you think it will. It has revolutionized the method to have your beautiful wooden fence with metal posts.
The best part about this fence is that it looks beautiful and attractive. Moreover, it looks the same on both sides as it uses metal posts as a U-shaped rail system that is holding your fence pickets in place. It will show the same frame of metal posts on the other side of the wooden fence, not as a plain one.
So, it will give the same look to you as well as your neighbours. So, it will not give any extra good-looking view to your neighbour too. It does not matter to which side of the fence you are, both sides show the same frame and wooden fence held by it.
Why Do You Need Metal Posts with Your Wooden Fence?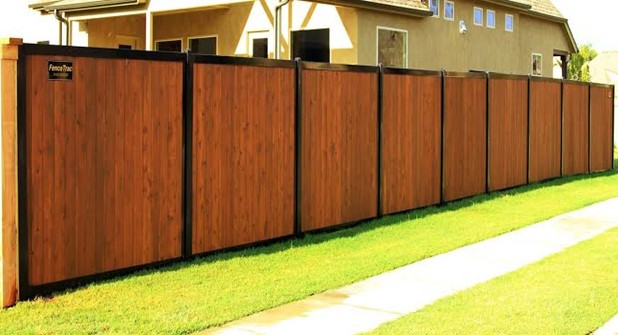 So, here the question arises, why do you need to use metal posts for building your wooden fence and why not without them? Then you will get the complete information about it here in this article that it is important to use metal posts with your wooden fence than to build without it as it will increase the life span of your fence.
As if you see the normal wooden fences will get damaged and rotten within 7-10 years maximum. But if you use the wooden posts then it will increase the time and they will be alive for more than even 15-20 years.
When you build a wooden fence and as soon as you put the wooden posts in the ground, they start capturing the moisture from the ground and it may result in the rotten fence after some time.
A few years back from now, in around 2003, a special type of chemical was used to protect the wooden fence from damage and to prolong its life. The chemical was Chromated Copper Arsenate, a pesticide and preservative to prevent the wood from exposure to moisture in the ground where they are put.
However, after a few years, the use of this chemical got banned by the EPA as it became a potential source of arsenic impurities and exposure may cause many diseases and harmful effects. After the ban on this chemical, the period of the formal wooden fence started decreasing.
Most of the wooden fences met their early demise as they were rotten at the base and could not stand for a long time in the high winds.
The Life Span of The Wooden Fence with Metal Posts:
Metal posts cannot be rotten so easily as the wooden blocks, as they have more survival power in this situation. Using metal posts with your wooden fence will give extra strength and life to it. It has been observed that the life of wood fence with metal posts has a life of almost double the years than the one with traditional wooden fence and sometimes it may be 3 times and 4 times as well as per the records. So, it has been seen that by using the metal posts with your wooden fence, the life can be increased to multiple years.
So, FenceTrac is the best technique to use with your wooden fence and it is a wise investment as it will make your wooden fence stand longer as you may compare with the time if you have replaced it four times already.
While selecting the metal posts for your wooden fence, you may have a lot of options however if you choose plain galvanised steel posts, painted steel posts, aluminium plated posts etc. These would be the best for you, cost-effective in the long run and a wise investment too.
FenceTrac post and rails are not only protected by one coating of any metal on the other however it is protected by a multi-step coating of many different coatings of metals on the top of galvanized protective zinc coating.
This way, not only the wooden fence will be protected however it will look very beautiful and attractive. So, it will protect your wooden fence from corrosion and give it a classy look with the strength of galvanized steel.
When You Want to Build A Wood Fence with More Privacy: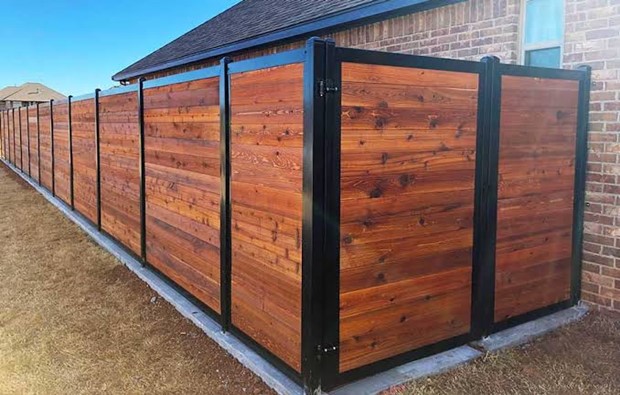 When you are planning to build a wooden fence with maximum privacy so in that case, you need to be very selective with the colour you should choose for it. Because privacy can be maintained if it is completely covered and no one will be able to see what is going on, on the other side of the fence.
Quality of material also matters a lot in this. So, when you use the FenceTrac system to build a wood fence with metal posts as well, you can choose tongue and groove red cedar fence pickets as they look classy and give you the best safety ensuring your privacy too.
This style of wooden fence picket will not only create a strong fence for you but make sure to provide zero visibility from either side of it so that you can enjoy your privacy without any second thought.
Pickets can be installed vertically as well as they can be arranged as per your like. You can also create a horizontal wooden fence and with metal posts using the FenceTrac rail system. So, you can use horizontal wood privacy fences. You just need to cut the pickets according to the length requirement and slide them simply into the rail system.
Each panel of fence can be created by four bolts holding together the horizontal and vertical rails. The vertical rails act as metal post adapters, securing each fence panel to the metal posts. So, it is the best way to use this technique to build your wooden fence with ensured privacy.
Types of Fences You Can Create with Metal Posts:
There are a lot of ideas when you think about building wooden fences and you can choose the one you like. So, you are not limited to the options and same old look wooden privacy fence.
The FenceTrac setup will give you a lot of options to decorate your wooden fence as per your inner voice and demand. So, it will be very flexible for you to choose any of the design and give an amazing look to your wooden fence with metal posts. You need not rely only on one design at all.
Anything will not be accepted if it is not according to you at least when you can choose the options for it and it will be you, who will be the one to decide how it should look like. So, better to choose your design and check all the ins and out for that wooden fence you are planning to be built up and amaze the people around you. Also, make sure it will not hamper your privacy at any cost and look beautiful too at the same time.
You can also use different materials to enhance the look of your wooden fence so the materials that you can use are: Vinyl planks, Polyvinyl Chloride, welded wires, and metal panels.
You are completely free to choose your style and design for your wooden fence and that will exactly be built up for you. Also, choose the material you want to be used to get it to stand for long and look decent. You can make residential as well as commercial fence as per the requirement.
You can choose the colour of the fence as well and that may be of Red, Black, White, Tan and Green too.
The Standard sizes of the Fence are as follows:
4ft H × 6 ft W fence panel
4ft H × 8 ft W fence panel
6 ft H × 6 ft W fence panel
6 ft H × 8 ft W fence panel
8 ft H × 8 ft W fence panel 
So, once the fence will be ready, you can also connect one gate to it according to the latest style and design that will suit your fence. You can check online as well as at the hardware stores for the latest designer gates like railing gates as well as swinging gates too.
So, now you have a complete idea about the wooden fence with metal posts that will give extra strength and increase the life span of your fence by protecting it from the moisture of the ground as well as help them to stand in high-speed winds./p>
Just build up your designer fence with privacy as per the pointers above and choose your colour as well as material to make it good quality with an awesome look.