Are you looking to improve the outdoor areas of your home before summer hits, so you and your family and friends can spend a lot more time enjoying the external parts of your property?
Or perhaps you're hosting a big event, such as a wedding at your place, or want to sell your home in the coming months and get the top dollar possible?
Regardless of your situation, landscaping is a vital element of raising both the value and look of your place and is something well worth investing in. Here are some ways to make some practical changes over the coming weeks.
Focus on Getting Gardens Cleaned Up
If your home's gardens haven't received a lot of love in recent months and come across as overgrown and messy with plants and shrubs that need trimming or removing, it's hard to achieve the curb appeal you'd like. Work on cutting back or getting rid of items, and relocate greenery that has become too big for its spot.
If your garden is in the opposite state, though, and has barely any plant life in it at all, go and buy (or obtain for free from friends and family, etc.) some affordable flowers, shrubs, trees, and the like to make your yard look prettier and appealing. You don't have to outlay a huge amount of money on this. Keep in mind that consistent use of the same plants brings simple elegance. Just be sure to plant items that don't take too much looking after, and that will survive okay in the climate in which you live.
Also, when cleaning up your gardens, don't forget to look for old, rusted, or broken bits and pieces that create an eyesore rather than help boost the value of your property. There could be old water features, swing sets, statues, hoses, gardening equipment, or other goods lying around in your yard to dispose of. Decluttering will help make everything look neater and potentially make your property seem larger, too.
Work to Improve the Lawn
Whether you have only a small strip of lawn in one part of your property or lawn that takes up much of your outdoor zones, it's imperative to ensure the grass looks as lovely as possible. You want fresh, green, lush lawn that looks beautiful and perfect for playing, exercising, or relaxing on. If you haven't put much work into your lawn, though, it probably needs a decent amount of love now.
Start by keeping it mowed and, if you live somewhere that doesn't get much rain, watering it as often as it requires. It's worthwhile aerating and fertilizing the grass every so often, too, to help it stay healthy and strong and keep weeds at bay.
Create an Inviting Patio or Decked Area
Next, landscaping covers the entertaining areas where you cook in an outdoor kitchen, dine, host friends and family, read a book, etc. If you don't currently have this kind of multi-use space set up, it's time to add one or more, depending on the room available to you and how you want to use your yard.
You might like to put in or renovate a patio, deck, or other external lounging and eating area. You can use this kind of functional spot year-round, especially if it's undercover. Incorporate some basic or more comprehensive cooking facilities, depending on your goals, budget, and the space available to you, and consider temperature, too. You may want to install fans or heaters. Plus, ensure there's plenty of outdoor lighting so you can use this part of your yard at night. Also, set up the space with comfortable dining and other seating products. Buy quality patio furniture designed to withstand the elements that won't date too quickly, style-wise.
Find Ways to Add More Privacy
Another tip to make your property more appealing is to add more privacy in your yard(s). You want to be able to do what you like in your outdoor zones and not feel like neighbors can watch. You have multiple choices for boosting privacy. You could, for instance, put in a high fence or some lattice, put in some decent trees, shrubs, or hedges, plant a vertical garden, or add another type of solid wall or barrier of some kind.
Other tips to boost your home's value through landscaping include replacing old fittings and fixtures (mailboxes, external door handles, house numbers, etc.) and adding extra handy elements. For example, you might put in a fire pit, children's play area, Jacuzzi, treehouse, water feature, bocce court, zen garden, or something else that brings additional appeal.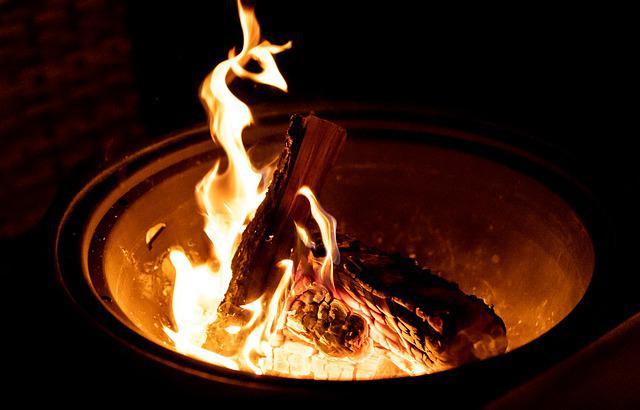 As you can see, you can take multiple steps to get your property's yard spaces looking as great as possible and working functionally, too. Plan out what you want to do before starting, so the process goes more smoothly. Then sit back and enjoy what your efforts have created.