Is spending some quality time with your family around a backyard fire pit your idea for the weekend?
What is stopping you? Smoke!!
Let me tell you, and I have a magic solution for you.
Smokeless wood
There is no second opinion that a fire pit is the best idea to spend your weekends with family. But smoke can be your barrier to achieving this. Smoke can fill this perfect idea with tears. Not only this, but this can also leave your family to cough when you all were expecting some long-lasting memories. It might feel impossible to escape this smoke, but it is not. It is simple.
We all remember our bonfires to be unique, lighted up with fantastic time but also filled up with lots of smoke and lots of tears oozing out of your eyes. We all want to remember the memories part, but the smoke part also comes with it. What if I say that I can remove the smoke part? Do not be astonished. It is possible.
All you need is to understand the reason behind the smoke and eradicate it. Well, it might seem challenging to read, but it is not at all difficult to implement. Smoke is the result of incomplete combustion of the wood. Moisture is the main reason why wood produces smoke.
When the moisture is heated, it turns into smoke. Trees like pine have more moisture content in them and thus are unsuitable for fire pit. Usually, the firewood has less than 20% of moisture content in them. So, for your perfect fire pit plan, I would introduce you to Smokeless wood.
Not only this, but you can also enhance your plan with a fantastic smokeless stove and some debris. Firewood and the authentic stove are the past things, and it is now time to use these fantastic products. Ease out from the hassle of preparing the perfect framework with woods!!
With the conventional method, you have picked out the firewood best suited for a fire pit. Arrange them into a perfect arrangement and figure out how to initiate it.
The alternative lies in front of you.
DIY Ways to Make A Pit for Campfire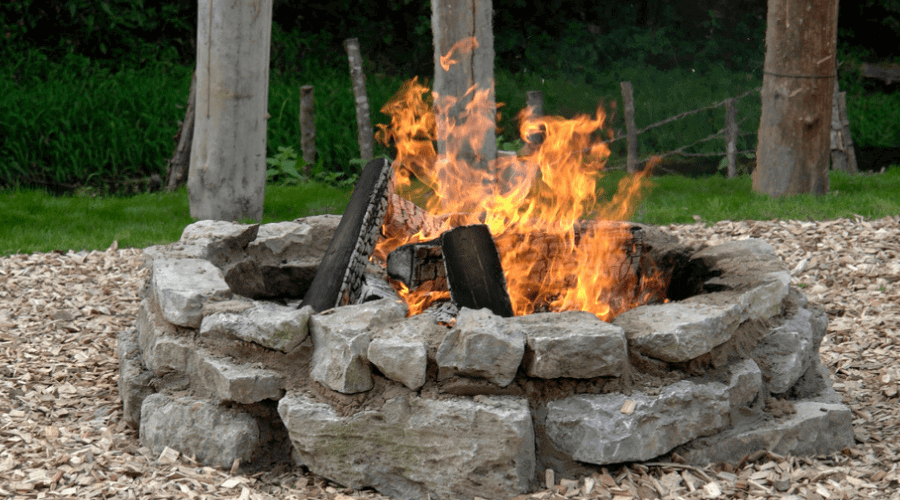 Making your pit for a campfire can be a great idea. You can use various options to make the best and gorgeous pit with easy-to-find sand, bricks. See the below options and make your cozy and comfortable place to sit and enjoy a bonfire.
Mark the place where you want your pit to be, bug a small level out. Level the surface and put stone all around the circumference. Now put sand in the middle and arrange a sitting place. You can make this cemented for forever use. This is a cheap and fun method to make your campfire pit. 
After this, let's drive straight to the point. How to reduce pit fire smoke and help the world live longer? The following are the options you can choose from and give your contribution to protecting world pollution.
Smokeless Wood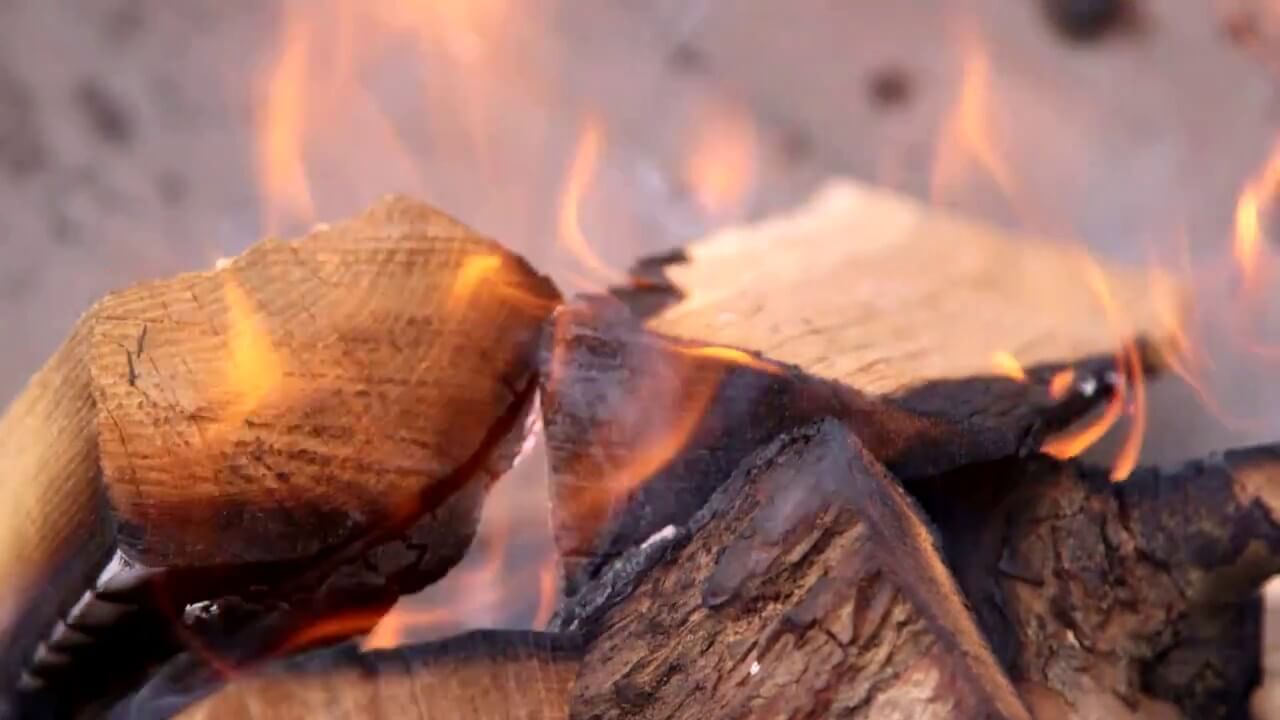 Now for your perfect fire pit, you need perfect firewood. To ease this weariness, we introduce you to charcoal, which is perfect for your weekend fire pit, also known as smokeless wood. Charcoal has the least amount of moisture content in them and therefore is the most suitable for your backyard fire pit. Ease from the hustle of finding the perfect firewood for a fire pit with smokeless wood.
Firewood cannot always be smokeless, so to ease out this, we have charcoal for you. Even the highest quality firewood has at least 10% moisture in it, which is unfortunately not suitable for your fire pit, but the highest quality charcoal does not have moisture at all.
Now, who needs to wander into the woods in search of the perfect firewood when you can order charcoal at the ease of your click?
All you need is to get charcoal and get ready to carry out the perfect plan. You can also get the charcoal with the link given below.
Here is the link to this magic solution.
Sale
Jealous Devil All Natural Hardwood Lump Charcoal - 35LB
100% NATURAL: Pure, ultra-dense South American hardwoods - no chemicals, fillers, or scrap material
PRO / RESTAURANT QUALITY: No sparking, no popping, and low ash - ideal for any grill, smoker, or kamado
SUPERIOR BURN: Twice the cook power (over 7000kcal/g), hotter temperatures (max over 1170F), and far longer burn time (4+ hours open grills / 20+...
PURE FLAVOR: Mild flavor-enhancing aroma enhances flavor profiles without overpowering them, whether you're cooking whitefish or brisket - use alone...
Well, this fantastic deal can eliminate the moisture part from your pit fire, but is moisture the only reason for a smoke? Well, it is a straight no.
Moisture is not only the sole reason for ruining your perfect fire pit. Lack of oxygen can also produce smoke. To solve this problem, you need a perfect firewood arrangement that can be wearisome on the weekend. Not only this, but your perfect arrangement can also be disturbed while burning of wood, and then you must gather all your breath and start blowing with all your strength. After a challenging week, you surely do not want to make your perfect plan a challenge. You do not want this with your perfect plan, do you? So here is what I have for you to carry out. You are terrific with much ease.
To ease out this problem, a perfect pit fire stove can prove useful.
Smokeless Fire Pit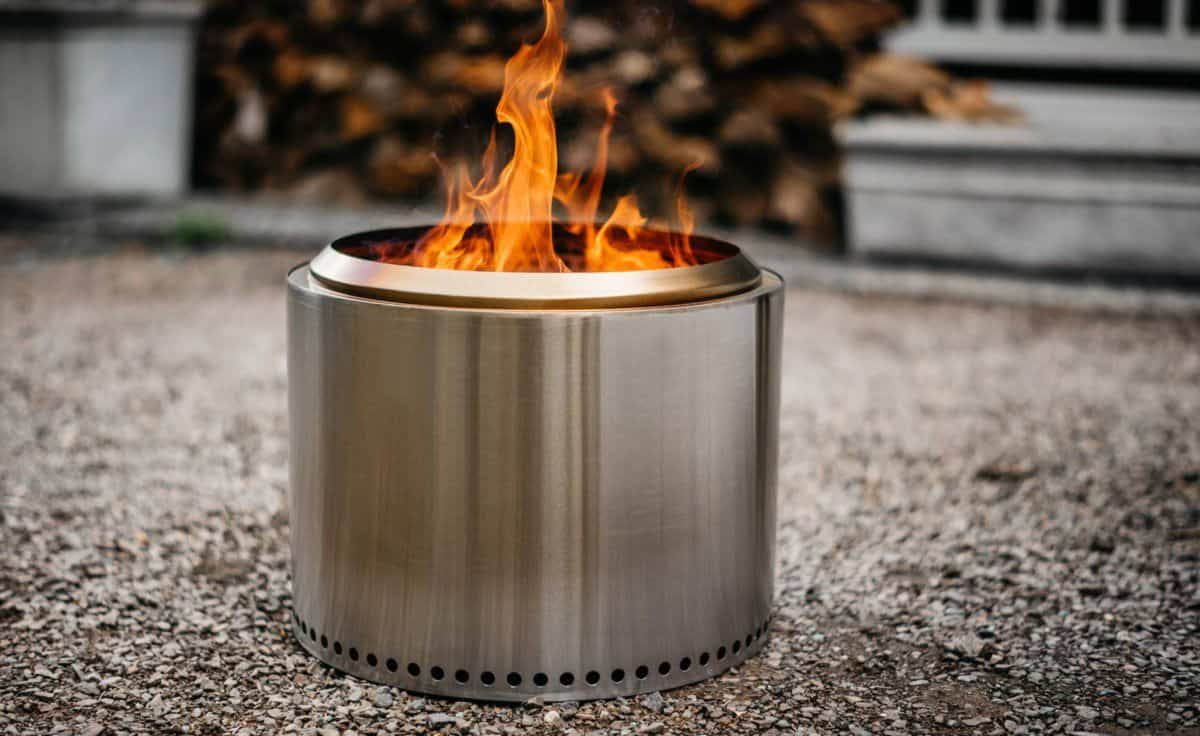 Fire Pit is a great idea to spend your weekends but preparing one can be tedious. Don't worry, and a smokeless fire pit can ease out this problem. Who wants to play a hand on hand with woods when you can relax back and enjoy the fire pit?
After a chaotic week in the office, you want to relax and sit back in your backyard when you must struggle through smoke and tears oozing out your eyes after rambling your minds 24×7 for your office work, who wants to use more of it to design a framework for woods when you can have a stove to do that for you. Well, after a week full of hard work, you deserve all the pleasure without making an effort at all.
Working out on a perfect pit fire is tedious and sometimes impossible. You can skip all this just by a small purchase. So smokeless firewood stove is the magic solution to this problem and lets me ease out the hassle of finding one on the net.
You can find this fantastic stove here.
BioLite, FirePit, Smokeless Outdoor Wood and Charcoal Burning Fire Pit with Bluetooth, Rechargeable...
Smokeless wood burning fire pit that gives you an efficient burn with way less smoke; USB rechargeable powerpack will run the integrated air fan for...
Fuel your fire with wood, up to a maximum capacity of 4 standard fire logs; Burn charcoal or wood embers and add the included grill top for a...
Enjoy the feeling of a 360-degree floating fire with the FirePit's X-Ray Mesh; Updated enlarged mesh helps heat radiate outward and also makes for...
Adjust your fire manually or use the Bluetooth app to control the size of the flames; Rechargeable power pack doubles as a power bank for other...
You do not have to work out a perfect arrangement, you need your smokeless wood and put it in the smokeless stove, and you are all ready now to enjoy your perfect fire pit in your backyard. What is more hassle-free and comfortable than this?
After spending a chaotic week in your office, this is perfectly rejuvenating for a new week, and who can tell this can bring you closer to your family. Your family truly deserves your time. So, save out on your time with this excellent purchase.
Now, to initiate your perfect fire, you need an initiator. This is the most crucial step as all the plan depends upon this small initiation.
For this, you can use perfectly dried leaves, debris, and some dry fire sticks. With all these items, you are ready to carry out your perfect fire pit plan in your backyard.
Initiator
For your perfect backyard fire pit, all you need is a good start, and you are set to rock this idea. You can get from the dry waste of your home, and if your backyard has trees, you can have plenty of dry leaves that can be regarded as an awesome initiator. You can also use wastepaper or debris.
All this you can get at the comfort of your home and help reduce some waste and help Mother Nature.
Who wants to dry leaves in their backyard? Well, now they can be useful and create an excellent pit fire for you to enjoy. Not only this, your house must be full of all those things that were once a luxury, now a waste, so segregate and burn. Be sure to use only those items which are very good initiators of fire.
You can also use fuel like diesel, petrol, or kerosene. Well, it will make this pit fire a lot easier and save so much of your precious time.
But be careful while burning as these fuels are highly flammable, so use them with caution. While using these fuels, you should be highly careful as it is your beloved ones, or a moment of joy can turn into regret for life. Keep safe.
These straightforward ways can save you plenty of time and also effort. Do you want to spend your weekend sorting out a pit fire challenge or with family resting and enjoying? So, the choice is entirely yours, sitting and relaxing around your pit fire, making it tasteful or making it smoke full?
For a suitable initiator, make sure you collect the best debris. The debris you collect must be moisture-free and fire-friendly, just like pinecones, dry leaves, dry sticks, etc. If you are using firewood, make sure that you work out a perfect wood arrangement so that enough amount of oxygen is provided for complete combustion.
Try not to use plastic as an initiator as plastic can fill your weekends with smoke and lots of harmful and poisonous gases. Also, do not choose materials like thermocol as an initiator as they can harm our environment. You can always use household waste as a suitable initiator. But be careful in choosing it.
Finally, please do not use your mobile phones in front of a fire as it can harm your battery life. It is always a better idea to spend weekends in the lap of nature without your phone's digital environment. You can add some music and food to this fantastic evening and relax.
Now, all you must do is take your furniture out and spend some fantastic time with your family around a smokeless pit fire. You can also make this unique by lamps and giving it an authentic look. With all these things with you, you can excel at the idea of a pit fire any time you please.
Want to Spend Lazy Weekends and Turn Down the Idea of Going Out?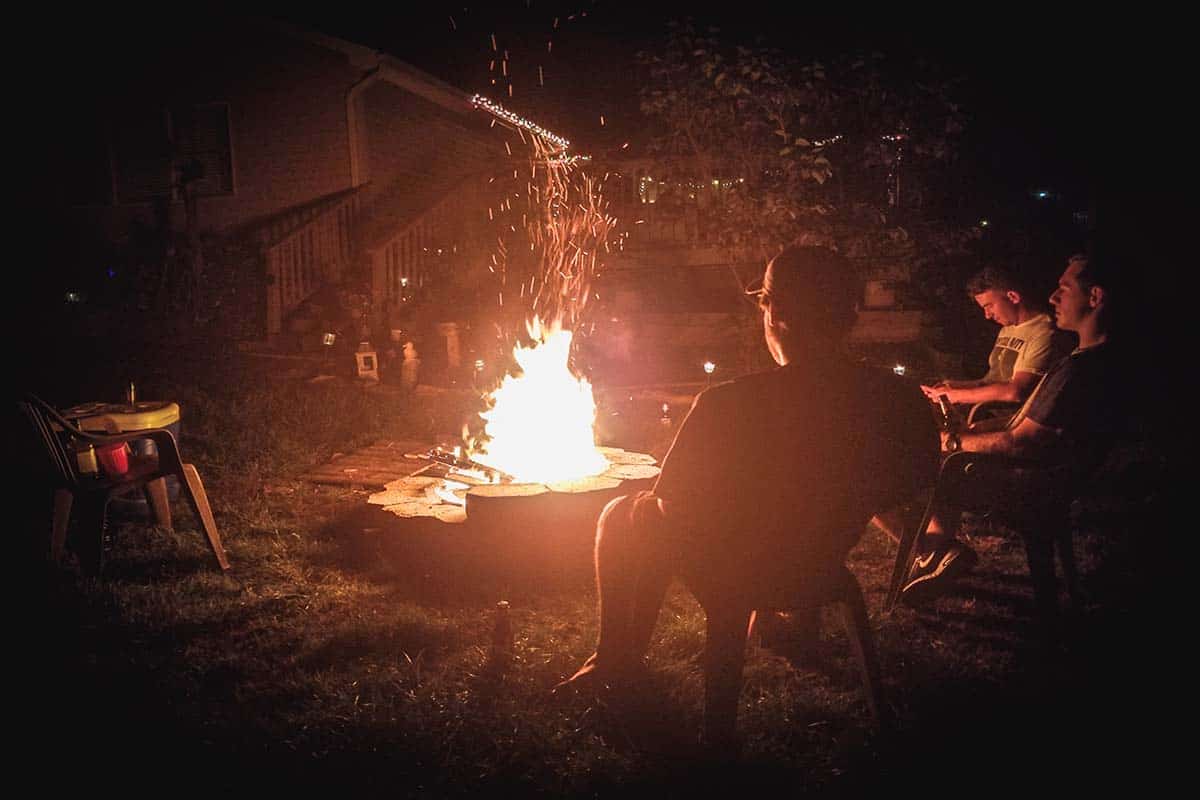 The pit fire plan works out for you.
With all these settings in your hand, no one can turn down your perfect idea of a fire pit. All you need is a smokeless stove, Smokeless wood, and some debris, and you are ready to ace the idea of a pit fire.
So, what are you waiting for? You can get all these just at the click of your hand, and the perfect Sundays await you.
You can spend your Sundays in the calmness of your home rather than the chaos of the tourist spots.
You can excel at the idea of pit fire and create it any time with no hassle at all. You can make it unique by lighting and celebrate some auspicious moments like birthdays like this too.
Well, not only this, but you can also plan out your particular date and quality time with your loved one. Why follow the mob when you can be unique. This is a fantastic surprise for your best friend this birthday or your family, which deserves none other than the best. This can unquestionably add value to your time.
Moreover, these products can also be used for a special bonfire, barbeque, and whatnot, and you only need to imagine. If a campfire is all you want, this can also help you in that. You need to take all this material and dig a camp and give the fire department to your smokeless fire pit. You must have seen all this in movies, but this can happen in real. You only need to click, and your solutions are two clicks away.
Now you are all set to having a fantastic weekend.