Home is where you feel secure and comfortable after a long day at work. A house filled with beautiful curtains adds so much to the house, and decorating it with your choice of color is a different feeling. A home is a place that is your rescue to a bad day. Having dinner with your loved ones and sharing how your day is spent is all someone needs.
Every house that looks aesthetic and beautiful has curtains that enhance the beauty of the house. No matter how much you spend on the interiors, the natural feeling of home is where you feel at home. Curtains make your home lively and warm both as it protects you against extreme sunlight and dust.
Moved to A New Place?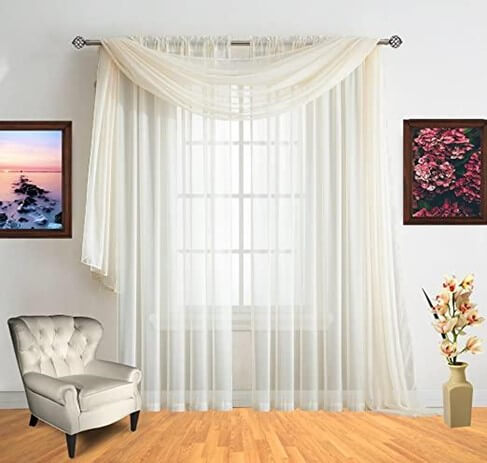 You have bought your dream house, and you are all set to move in. But wait. Have you decorated your house? Decorating comes with a lot of responsibilities and desires. You would want beautiful curtains to be hung on your new place's windows, but you do not want any drilling in the walls.
Nails for curtains require drilling, and that is something people avoid doing to their new place. Drilling can be helpful in many cases, but people have their own choices, and some avoid getting their home drilled with nails.
Looking for A Way to Hang Curtains Without Nails?
Everything that you wish for comes with a solution. We will help you find several different ways to hang curtains without nails or drilling your walls. In a modern world, you get a modern solution to everything to decorate your house without nails while giving aesthetics to your house.
Rods and nails that help you enhance your house's beauty will be discussed in this article, so you decorate the house of your dreams according to your preference.
There are popular DIY's that can be performed to get your curtains ready without disturbing your house walls. We will be discussing all types of products that can turn your home into a tremendous aesthetic house.
8 Ways to Hang Curtain Without Nails
The best way to decorate your house is to display gorgeous curtains that make your living room or bedroom look aesthetic. A house full of positivity and aesthetic vibes needs a curtain that has not harmed the walls of your house.
Tension Rods for Nail-Free Curtain
These are designed to leave you and your house tension-free from drilling and nails. They help you organize the curtains of your house and many other essential things in your house.  Several tension rods are beautifully designed to enhance the décor of your house.
Tension rods should be placed between the house's window frames, and the curtains can be inserted in the rod. There are a large variety of sizes that you can choose from according to the size of the windows.
Before placing an order for a tension rod, the first thing you should do is noting down the size of your house's window frames and getting the same sized tension rod for better adjustable results.
 You can get your tension rod from amazon.com and give your house a modern touch topped by some great curtains.
Here are some of the amazon favorites that can help you design your house without nails.
Tension rods are very easy to use for anyone trying to decorate their house, but the only drawback that tension rod has is you cannot place the rod outside the window frame.
Curtain Rod Brackets
Curtain rod brackets come in different sizes, shapes, and types. Choosing from so many different options can be tricky. The type of rod bracket that you want depends on the buyer's preferences.
You may have a specific style in your mind that you would wish to see your curtains. If you have still not figured out the kind of style, you will go with the type of rod, and we will help you figure it out.
Curtain brackets are of several materials, including wood—metal, ceramic, and plastic. The most common material is metal, as it goes with every interior of the house. Plastic material is also one of the popular ones as it is durable and stays for a long time.
Types of Curtain Rod Brackets
The kind of curtain rod bracket that you opt for depends on the number of curtains you wish to place on the brackets. Curtain rod brackets consist of single brackets, Double brackets, Center support brackets, elbow brackets, and adjustable brackets.
If you are looking to only place one set of curtains in your house, then single brackets are the one for you. If you are a layering type of person who loves their curtains to be layered, then double brackets are the right ones for your house. If your windows are expansive in length, your curtains might need center support brackets.
Elbow brackets align when the walls of your house have different angles. Elbow brackets support the curtain even in the corners of the wall. Adjustable brackets allow you to extend or reduce the bracket according to the size of your curtains.
Here are our favorite curtain rod brackets from amazon:
These brackets will surely make your house look good with its so many different varieties to offer modern designs. These are easy to place that needs no drilling, and will help your curtain with great support.
Magnetic Curtain Rods
The magnetic curtain rods are the newest and the most convenient rods with magnets that stick easily without drilling any hole. The rods help themselves by sticking on their own without any external force.
These are great for sidelight windows and windows in a door where you do not wish to drill. You do not need any hardware knowledge or tools to install it, and it is that simple to install. Just press the magnetic rods against the door, and the magnets present in it would take over the steel.
With so many advantages that it offers, the one drawback is that you cannot install it on drywall or a wooden area. If you wish to place minimum curtains on your house with no drilling on the walls, then the magnetic is the right rod for you.
You can grab your favorite magnetic curtain rod from amazon.com, and here are some of the favorites from the website.
Command Hooks for Nail-Free Curtains
Command hooks have indeed taken all the hype for drill and nail-free curtain hanging and have been used by many households worldwide. This is the most effective way to hang the curtains without spoiling the walls of your house.
These hold the rod of the curtain; it can be any curtain rod. The command hooks stick on any wall while taking all the weight of the curtains. They also peel-off very quickly without peeling-off the paint of your house.
It would help if you stuck these hooks on both the corners of your window frames. Place the rod of your choice on top of the hook you just placed, and you are ready to go.
Make sure you are sticking the hooks facing upward so the hook can hold the rod firmly. Before you place the rod, insert the rods' curtains and place the rod on the hooks.
The main thing that should be considered is the size of the hook you are going for, and the hook should be able to hold your curtains. So, go for the hooks according to the size and shape of your curtains.
Capacity That Command Hooks Have Hold Of
The weight that command hooks hold depends on the size of the hook. A standard-sized hook can hold 4 pounds each that is 8 pounds. The larger size can hold 5 pounds each, so the set of two can hold 10 pounds. You can quickly get tension rods weighing 2 pounds and light curtains.
Suppose you are looking for a hook with more weight than you can opt for the heavy-duty hooks that can hold 7.5 lbs. Heavier curtains require more capable hooks, and you would get several hooks matching your preferences.
Here the Amazon links of the command hooks that are mentioned above:
Velcro Curtains for Drill-Free Walls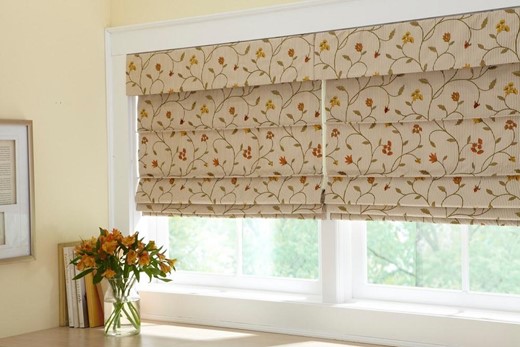 A modern way of covering your house's windows includes Velcro tape that sticks around the window of your house. Velcro curtains are very beneficial for giving your house a calm vibe with their subtle ranges of colors.
There are various benefits of using a Velcro curtain as it stays with you for years, even after several washes. It comes very handy and takes the minimum space of your house, quickly dries when washed. When the Velcro curtains are completely dried, you can iron them and place them again, and you will not need anyone's help to do the process.
The Several Types of Velcro Curtains
There are various options that you can choose from to decorate the windows of your house. The most popular types are the Roman, Japanese, and Rolled.
Velcro's roman type is light folds and opens quickly and suits every household typed with lavish interiors. The Japanese Velcro stays fixed to the windows and sticks to any wall effortlessly. The rolled Velcro has a feature that rolls up when you wish to open the curtains and rolls down when you wish to cover the windows.
Here is a list of links to the amazon products mentioned above:
These Velcro curtains are, in general, made for fixed application and privacy purposes. People who love blackout curtains to cover their doors and windows may get benefited from the Velcro curtains.
Conclusion
The best thing you can do to your new house's new walls is to keep it away from excessive drilling that may cause several holes in the walls. We have discussed all the possible ways you can choose to stay away from drilling.
The first thing you can do is choose lighter curtains when you do not need nails to be drilled into the walls. The methods listed in this article need light-weighted curtains as a rod, or a hook without drills may not take too much weight.
We have listed all the methods that a homemaker or a working professional can pull off both. You would need a measuring tape and book to note down all the measures. Measurements in these methods are critical as you would require getting the rods according to your window frames' size.