As we all know, there are different types of stoves and fireplaces. Which fireplaces can we call Victorian? What's so special about such a fireplace? How to restore a Victorian fireplace? Below you will find answers to all the questions!
What exactly is a Victorian fireplace?
Honestly, many people have no idea what a Victorian fireplace is, so the first thing we would like to do is to explain the meaning of this phrase. The definition of the fireplace says that it's a place for a domestic fire, especially a hearth or grate at the chimney base. Victorian, on the other hand, means that the thing comes from the time of the Victorian era.
It's quite easy to recognise a Victorian fireplace thanks to the way it is designed. Such a fireplace is traditionally made of wood, stone, or marble. What's more, Victorian fireplaces usually have a decorative cast iron insert with tiled insert.
Victorian fireplaces are associated with dark colours and ornate design. Because of this, many people choose them. Indeed, cast iron fireplaces like that look really elegantly and traditionally.
What's the history of a Victorian fireplace?
Let's go back to the nineteenth century. Queen Victoria was the one who ruled the United Kingdom for over sixty four years, between June 1837 and January 1901. As you can guess, the Victorian era was named in honour of Queen Victoria. The same applies to the "Victorian" fireplace. The era brought many different aesthetic and societal changes, but today we're going to focus mainly on the famous Victorian fireplaces.
Why is it worth having a Victorian fireplace in your house?
There is no doubt that a Victorian fireplace is worth having. This kind of fireplace can add charm to any interior. It will work great especially in bedrooms and living rooms. The Victorian fireplace is one of a kind because of its historical authenticity and careful decoration.
We can confirm without any hesitation that a Victorian fireplace is a long-term investment. It's a good idea to actually invest a little money in restoring a cast iron because you will get your investment back. Such a fireplace is so robust! If it is properly taken care of, it can last for decades. Actually, you won't ever have to replace it!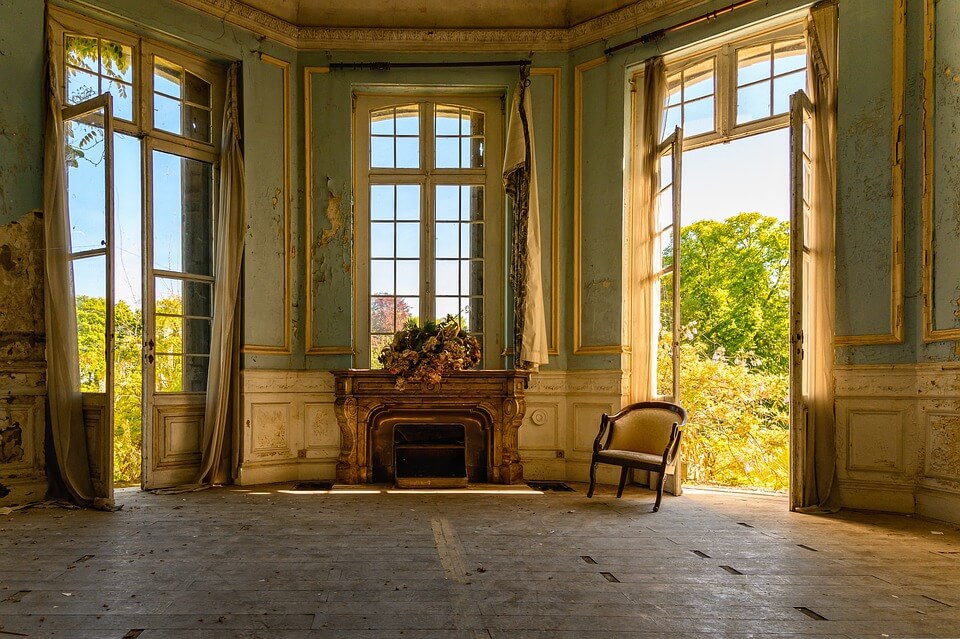 How to restore a cast iron fireplace?
If you're one of those people who bought a period fireplace and have no idea how to restore it, this guide is for you. Maybe you own a fireplace that has the tiled panels painted over or damaged hearth tiles? Please note that the whole process of restoring a cast iron fireplace can be time-consuming, but it's worth it. Bringing it back to its former glory is a game worth playing – you can win a perfect addition to your house!
Sandblasting
The first way of restoring is sandblasting. This is actually the easiest and the quickest way. It allows you to remove paint from the cast iron fireplace. And by removing paint, we mean removing all the layers fully and completely. How is that possible?
The sandblasting method is based on stripping back the fireplace to the bare cast iron. The next step is applying a matt black paint that can withstand temperatures up to 600 degrees Celsius. It is recommended to apply between five and six layers of paint. Thanks to that, the details of the cast iron fireplace can be shown and, at the same time, we can achieve the effect of a full coverage.
Wait for the paint to dry. Then, the options of finishes are as follows: detail polish, grate polish, or powder coat. Unfortunately, this is also the most expensive option. Don't worry, there's another way!
Removing your paint yourself in stages
If you prefer to act on your own, be sure to keep in mind that your rusty cast iron fireplace probably contains lead-based paint, taking into account that it was built before 1960. What does it mean in practice for you? Most importantly, it means that taking safety precautions is a must.
Protect the surroundings of the Victorian fireplace
You have to protect all the things that are close to your cast iron fireplace, such as walls and floor. There's so such a need if you have the possibility of moving the fireplace into some empty space. If you do not have such an opportunity, you can use masking tape or newspaper in order to mask off the surrounding wall. After that, remember to lay out a plastic sheet on your floor. All this to cover a large area, which will facilitate and accelerate your work significantly.
Equip yourself with the highest quality heat-resistant materials
Forget about using a heat gun on cast iron. It would be really dangerous because it could cause the iron to crack, due to the sudden difference in temperature. Using a chemical paint stripper is a much safer solution. And finally, using a water-based stripper is the most eco-friendly option.
Choose what is the best for you. You will find everything you need in Vitcas – a British manufacturer of the highest quality heat-resistant products, high temperature insulation materials, and refractories perfect for building and restoring fireplaces. You may need a protective dust sheet, wire brush, rust removal gel, round tip paint brush and a few more things.
Remember that your own safety comes first
Protecting walls and floors is a good and necessary thing, but protecting yourself is an absolute must. You have to use protective gloves, goggles, and everything that can help you stay safe. Lead paint is no joke.
Apply the chemical stripper
After taking care of your safety, you can proceed to the stage of applying the chemical stripper with the use of an old paintbrush. Just follow the manufacturer's instructions and everything should be fine. Leave the chemical stripper for as long as you can. The goal is to let the old paint bubble up and dissolve.
Don't let it dry! You should remove everything before it dries. To do this, use a paint scraper and kitchen towel. The second option is carefully using a stiff brush, or, to be more precise, a brush with stiff bristles. Try not to scratch the surface of the fireplace! The third option is using… an old toothbrush. Some people can laugh at the idea of using toothbrushes, but the truth is that they are great at getting into tiny, hard-to-reach spaces.
Be ready to repeat the process
Please, don't be discouraged when it turns out that you have to repeat the process two or even three times, depending on how many layers of paint you have to get through. Stock up with enough patience. You will eventually succeed.
What about the remaining bits of sticky paint? Luckily, you can remove them with white spirit. Remember that using water isn't a good idea because it can cause new rust stains. When it comes to already existing rust stains, take them with a rust remover. A black grate polish can come in handy, too. You can also use steel wool in order to clean any rust away.
Finish your Victorian fireplace
After passing through all the stages, it's the time for the final step – finishing the fireplace by applying cast iron paste. You ought to use an old paintbrush. Care about the details! It will probably take you a few hours, but you will thank yourself later!
Let the cast iron paste dry. Then, rub it off – you can use a dry soft cloth. Do not hurry. Make sure to rub all the dried paste off. After all, you don't want to have black marks on your fingers, right? Congratulations, you have successfully restored your Victorian fireplace!
Paint your fireplace if you want to
Should you paint your fireplace or not? Actually, it's down to your personal taste. There are a few benefits of painting it. First of all, a coloured fireplace is easier to fit into your room design. What's more, lighter colours look less gloomy. They are more durable, compared with non-waterproof black leaded finish.
On the other hand, black fireplaces have their pluses, too. Details of the cast iron fireplace are the most noticeable in the "dark version". Also, it does not build up like paint when it's reapplied. Moreover, not changing the colour is obviously a cheaper option than applying a coloured stove paint.
What's the best way to maintain your Victorian fireplace?
After restoring your cast iron fireplace, it certainly looks great. However, you need to remember that keeping up the maintenance of the fireplace is equally important. Thanks to that, it becomes possible to prolong the lifespan of the Victorian fireplace. After all, it is the centrepiece of your home!
The best idea would be to ask a professional chimney sweep to take a look at your cast iron fireplace at least once a year. Keeping your Victorian fireplace in top shape should be your goal! But what YOU can do for your fireplace? Well, you can, for example, remove all potential spillages and stains with the use of grate polish.
You ought to use two cloths, assuming that one serves for applying the polish and the other serves for buffing it out. Don't use water to clean your fireplace, unless you want it to become rusty or decayed.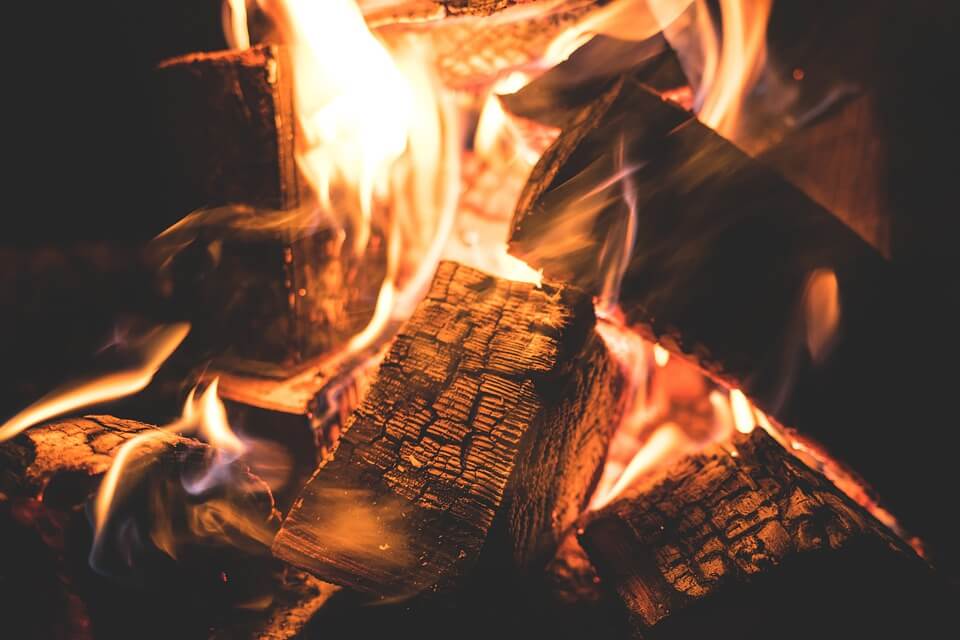 Summary
Restoring a cast iron fireplace can be a challenge, but it's worth it. It would be a pity not to take advantage of such a great kind of fireplace. Buy the right materials, take care of your safety, apply the stripper, then remove it and repeat until you reach the desired result. Apply the cast iron paste and enjoy your ideal fireplace!