The perfect lushing green grass that you always dream of doesn't have to exist only in some grand garden or in any other galaxy far away. If you have got a dream of having a mesmerizing lawn then this question must have crossed your mind that which is better for your yard, seed, or sod. Seed vs Sod is an old battle.
The grass might look greener in the park near you, but whether the gardener uses seed or sod to achieve that. Here are few tips that will surely help you to decide which is better seed or sod.
What are Seed and Sod?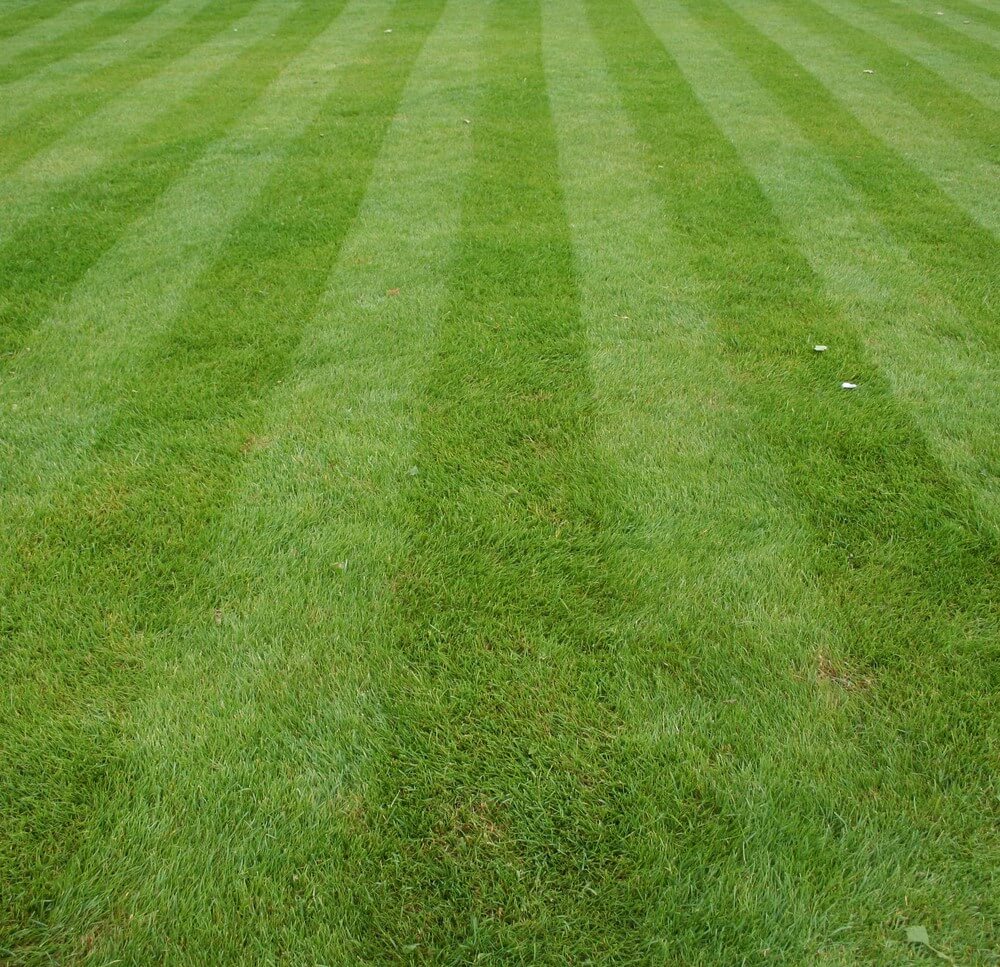 Sod
Sod is a mature turf that has been curated by a professional. It can be rolled like a rug and can be transplanted in your garden; it requires a professional to install it especially if you want to install it in large areas.
Seed
It involves traditionally growing the grass from the seed. You need to first plant the seeds and then wait for the sprouting of grass. It generally does not require any professional help and you can do it yourself.
Which One Is More Expensive to Install?
Expense is also one of the major factors in deciding the winner in the seed vs sod battle.
Sod
It is dramatically more expensive than seed as it requires some professional to grow it and you need to pay someone else for the time and material of growing the grass. It is way more expensive than seed but if money is no problem, then sod can be considered as the winner because of reasons that will be listed below.
Seed
Seeding can be an appealing choice if budget is your driving factor. The cost of even the best seed mixture is a lot less than even basic sod. If you want to beautify your garden in a budget-friendly way, then the seed is a winner.
Which One Takes More Time to Install and Grow?
Time is also a major deciding factor in seed vs sod. The time here suggests the time of year you can plant it and the time and effort it will take to nurture a lawn.
Sod
If you want immediately to need a perfect lawn, then sod is the best option. Sod is a hero if you want an instant lawn. In a day you can transform a dirt lawn into a green paradise using sod. The speed with which the roots grow from the sod majorly depends on the season. Rooting is very important for the health and longevity of the grass.
The best time of the year to lay the sod is spring and fall, a remarkable feature about sod is that it can be laid at any time of the year. The roots of the sod establish way quicker than seeds, but there are little chances that sod may not root as well.
Seed
Good things take time, and this is true even for seed. It takes more time to create a lush lawn using seed as compared to sod. if time is an important factor for consideration, then sod may be the winner. But if you are in no hurry and you've got time to tend the lawn, then the seed is a worthy option. The time of the year when you can plant is limited and critical.
The best season for seeding is early fall because there are the least chances of weed during that time. Spring is also a good option but you need to ensure that weeds don't take over your garden in that period. Growing your turf surely requires a lot of attention and care. You constantly need to add manure and water to the seeds for better results.
Seed vs Sod. Better Quality?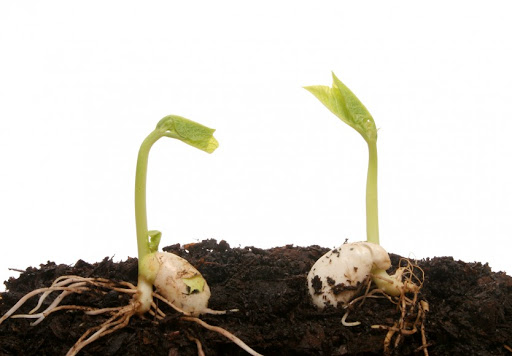 Quality is also an important consideration other than time and expense.
Sod
Sod is weed-free when it is installed but does not always remain the same. But seed mostly remains weed-free after initial installation. If you live in a sloped area or an erosion-prone area then sod is a great option for you and it will be difficult for the seed to survive in such an area. On the other not all types of grasses can be sodded, so you need to limit your choice if you choose sod.
if you want to tailor your garden according to the environment of that place then you should choose to seed with species of grass that would be best for that region. Seed is shade tolerant while at the same time sod is not. Sod can shrink a bit after installation and leave space in between. This space is often covered by weed, so sod should be overlapped when laid. Sod is also a winner when cleanliness is considered as a factor as there is not a lot of dust or mud during the installation of sod.
Seed
It is clear by now that seed takes more time to grow as compared to sod, but it edges out sod on quality. Firstly you have a lot more options to choose from and can select a turf that will grow well in your area. Seed provides a healthier lawn from the beginning as there is a stronger root system.
There are no transplant issues and adaption issues with seed as it develops in the same environment where it will live later. However, seeds sometimes test your patience. They can be frustrating as sometimes germination doesn't occur and sometimes they don't spread evenly. It also includes a lot of dust and mud in the initial phases and is messier than sod.
Soil Is Also Important
The key to a thriving lawn is a good quality of soil, whether you choose seed or sod. the odds of success gradually increase if you care about the soil and give proper time for its preparation. It doesn't matter whether it is seed or sod, the grass must be well rooted if it wants to survive. To ensure this you must conduct a soil test to know about the characteristics of your soil.
The best type for growing is sandy loam which has clay and silt in it. There is some amendment required for the clay and some peat should be added to it. You should take the soil test seriously and add nitrogen, potassium, phosphates, and other fertilizers based on this soil test. The soil should be lightly packed. The more effort you will put into the soil, the greater your lawn will be whether you choose seed or sod.
No products found.
So let us compile the advantages and disadvantages of sod and seed to finally decide the winner of the battle seed vs sod. let us begin with the advantages of the sod:
Advantages of Sod
Quick Result
Sod is easy to install, and it offers immediate appeasement. It may not be ready for the regular lawn traffic, but it instantly looks like a finished lawn.
Fast Installation
If sod is handled properly, it roots well in two to three weeks.
Erosion Control
Inclined or slope areas usually suffer from erosion problems, sod binds the soil together and acts as a blanket and thus prevents erosion.
Time Independent
The installation of sod can be done anytime during the growing season, except when there is very high heat. Sod roots fastest when it is laid during the period of peak growth for the type of grass involved.
Fewer Weeds
If you choose quality or state-certified sod for your yard, then it has very limited or even no weed. It easily defeats the weed seeds and tries to cover the area.
Goes Well with Traffic
Once sod roots are established in the ground, it can handle the normal traffic such as the playing of pets and children and all your garden parties.
Disadvantages of Sod
The Initial Cost Is High
The installation cost of sod is high as compared to grass seed coverage.
High Labor Cost
Improper installation of sod can lead to the growth of weed and poor rooting, it requires a professional to perfectly lay the sod. this gradually increases the cost of labor.
Limited Choices of Grass
The variety of grass you chose for your garden is limited by the variety chosen by sod farmers. This restricts your choices and it doesn't always match with unique home lawn goals. You need to spend time to find premium sods such as water stars. 
Growing Conditions
There might be a difference in the environment of your garden and the place where the sod was grown. Adjusting to the same light level and similar soil conditions can be a little difficult. Shady lawns always create a problem for as sods as most sods are grown in full sun.
Need to Be Transplanted Very Soon
Fresh sod must be laid within 24 hours of harvest. Otherwise, the quality of sod deteriorates with time and becomes dry.
So by now, you must be aware of all advantages and disadvantages of sod, so now let us move to the next contender in seed vs sod. with the grass seed, you become the grower. This whole thing provides you with a unique experience, you get to know about each step of lawn establishment.
You have control over each step, starting from rooting to the growth of lush green grass. Starting a whole garden from seed has its own set of distinct advantages.
Advantages of Grass Seed
Low Cost of Installation
Even premium grass seed costs way less than sod for a garden of the same size.
Low Labor Cost
Seeding a lawn is not much complicated and you can do it if you follow guidelines. You can easily avoid common mistakes even if you are a first-timer.
Multiple Choices
If you choose seed in seed vs sod then surely you have flexibility in choosing from all the incredible varieties of grass depending on the environmental and ecological conditions of your lawn. If you choose a grass that matches your geography, then your lawn will surely need less maintenance and that means it will require less effort from your side.
For if you live in a dry area that has an arid climate them you can choose Pennington smart seed. This seed requires much less water as compared to similar grasses and it is pest resistant. Another feature is that this grass comes in regional mixes then perfectly goes according to your needs.
Healthy Root System
With seed, grasses grow in the same place where they root and germinate. This guarantees you a healthy root system that is undisturbed. 
Disadvantages of Grass Seed
The Specific Window for Seeding
If you want perfect grass from seeding, then you need to sow it during peak growth time for the grass. For example, grasses prefer a cool environment for germination and growth, so early fall is the most preferable time to sow these seeds. If seeds are sown at some other time, then it leads to the generation of weak grass which is susceptible to pests and diseases.
High Establishment Time
The speed of germination varies between grasses, but most grasses take almost 12 weeks before they are ready even for light movements. The growing speed of grasses is also influenced by the weather.
Erosion Potential
Until the roots are properly established in the ground there are many chances that the seed and soil can wash away in heavy rains.
Whether you choose seed or sod, the most important thing is that you should take care of the lawn and protect your investment by keeping the lawn in peak condition. Provide proper fertilization and wise watering to the grass in your garden and you surely will have a mesmerizing garden.