For many centuries flowers occupied an important place in our lives. Flowers are regarded as a symbol of love, beauty, and a gift of nature. Not only are they beautiful and appealing to the eye, but they play an important role in the health of your plants.
Flowers are the best creations of nature and have the power to cheer us up. There are thousands of different varieties of flowers that come in different shapes, sizes, and colors. In this article, we shall discuss the different types of flowers with pictures and specialties to broaden our knowledge on this subject.
Different Types of Annual Flowers
Annual flowers are those that live only for one growing season. This means that these flowers live and die all in the same year. These florals bloom fast and typically stay in full bloom for their growing season.
Annuals are a great way to change the look of your garden from year to year, and they tend to have a longer flowering period than perennials.
Begonia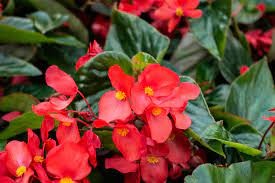 Begonia is a genus of annual flowering plants in the family Begoniaceae. The Begonias are native to moist subtropical and tropical climates. With 1,831 species, Begonia is one of the largest genera of flowering plants. Begonias are a garden favorite thanks to their big blooms and various species.
These flowers bloom in the shade of pink, red, and white. Unlike most flowering plants, which require at least a half-day of full sun, begonias prefer growing in shades. Begonias are primarily decorative flowers and are traditionally symbolic of uniqueness, harmony, gratitude, or caution.
Marigold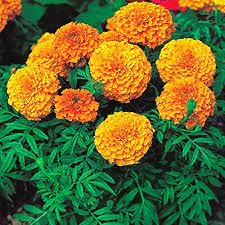 The humble marigold flower is one of those garden plants that is loved or hated—there's little middle ground with this common annual. Marigold is famous for its thick and lush foliage, and its beauty makes, and name led it amongst our list of most popular flowers. It is also one of the most important flowering annuals cultivated in India.
Marigolds are easy to care for. They are popular annuals due to their ability to bloom all summer. Marigold comes in a variety of colors such as white, orange, yellow. The cultivated marigold species are mainly two: the African marigold and French marigold. The marigold holds distinct spiritual significance to cultures around the world. These flowers have appeared as national symbols and as wedding decorations as well.
Sunflower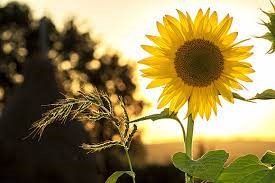 Sunflowers are one of the most popular garden plants because they are easy to grow, and many people like to harvest the seeds to eat as snacks. Sunflowers are usually tall annual plants that in some species can grow to a height of 300 cm or more. Sunflowers usually grow in their classic golden hues, but you can also find other varieties in shades of white, red, orange and even pink. They have a peculiar behavior of turning to face the rising sun They make a good screen or backdrop and attract all sorts of pollinators. They symbolize loyalty and wishes.
Pansies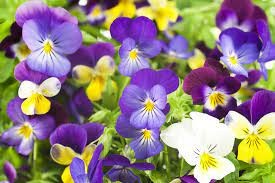 Pansies are classic spring garden flowers. They are known for their irregularly shaped flowers and distinctive colorings. Pansies have heart-shaped, overlapping petals and one of the widest ranges of wide pretty colors and patterns. You can literally find them in almost every color of the rainbow. The plant may grow to 23 cm in height and prefers sun to vary degrees and well-draining soils. They are known to symbolize loving thoughts.
Chrysanthemum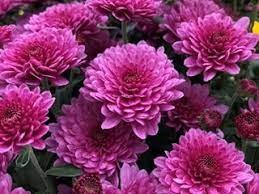 Chrysanthemums, sometimes called mums or Chrysanths, are flowering plants of the genus Chrysanthemum in the family Asteraceae and are available in a wide range of brilliant colors, shapes, and sizes. The chrysanthemum flowers range from dazzling whites to deep bronzes, and the hardy plants are highlighted with full, dark green leaves. Chrysanthemums are one of the most popular fall garden flowers. Most chrysanthemum plants are easy to grow with their basic needs being full sun, rich soil, good drainage, and good air circulation. Chrysanthemums generally symbolize longevity, fidelity, joy, and optimism.
Vinca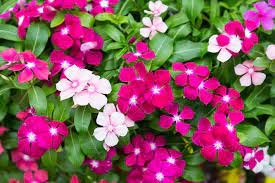 Vinca is a genus of flowering plants in the family Apocynaceae also known as Madagascar periwinkle. It has flowers and foliage that resemble those of impatiens, Annual vinca plants bear single blooms with five petals that frequently touch or overlap from early summer until the first frost. Annual vinca grows 12 to 18 inches tall and comes in pink, purple, red, white, magenta, and bicolor. Vinca symbolizes benevolence, nostalgia, and purity.
Impatiens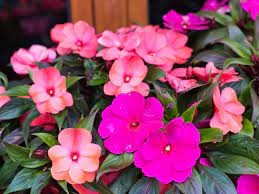 Impatiens is a genus of more than 1,000 species of flowering plants, widely distributed throughout the Northern Hemisphere and the tropics. Impatiens are also known as busy lizzies. Impatiens plants are one of the most popular annual flowers, due to their brightly colored blooms and their ability to grow in shady areas. impatiens come in softer pastel shades, but some species come in warm colors like yellow, coral, and orange as well. These beautiful flowers are easy to grow. Impatiens carry a symbolic meaning of motherly love. However, in some cultures, much as the name suggests, impatiens do represent impatience.
Petunia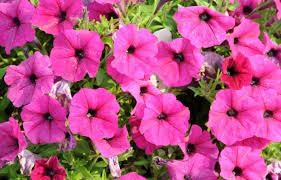 Petunia is a genus in the family Solanaceae. It is a genus of 20 species of flowering plants of South American origin. Petunias come in very different sizes ranging from the small dwarf species to the large giant species and a variety of shades including pinks, blues, and reds. The flowers are funnel-shaped, consisting of five fused or partially fused petals and five green sepals. Petunias are one of the most popular garden flowers. This flower symbolizes a soothing presence.
Primrose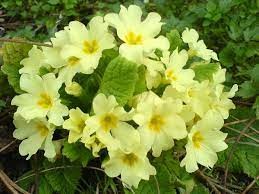 The common primrose is a species of flowering plant in the family Primulaceae. Primrose flowers (Primula polyantha) bloom in early spring, offering a variety of forms, sizes, and colors.
English primrose is the most popular variety and comes in many bright colors to brighten up your home during the drabbier winter season. The flowers are typically pale yellow, though white or pink forms are often seen in nature.
Usually, primrose flowers are seen as representations of young love and of feeling as though you cannot live without your lover. However, they are often viewed as holistic symbols of femininity, too. The petals on the blossoms can stand for all the various stages of life, including birth, life itself, consummation, and of course, death.
Snapdragon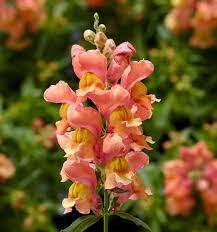 Antirrhinum is a genus of plants commonly known as dragon flowers or snapdragons because of the flowers' fancied resemblance to the face of a dragon that opens and closes its mouth when laterally squeezed. They are native to rocky areas of Europe, the United States, and North Africa. Snapdragons are very popular short-lived annuals. Snapdragons bloom best in well-drained, moist soil, in cool late-spring or early-summer temperatures. Snapdragons are a symbol of beauty rising from the rough ground.
Some Other Type of Annual Flowers:
Celosia – These colorful beauties come in a variety of shapes (brains, fans, and plumes) and a range of colors (pink, red, orange, and yellow). Plus, they grow fast and are incredibly easy to care for.
Angelonia – The plants are called summer snapdragons because they produce a profusion of flowers that resemble small snapdragons.
Geranium – The flowers have five petals and are colored white, pink, purple or blue, often with distinctive veining.
Different Types of Perennial Flowers
Perennials flowers are plants that live for more than two years and return year after year blooming on their own. These flowers also tend to be low maintenance, can withstand harsh climates and come in a wide variety of colors, shapes and sizes.
Cone Flower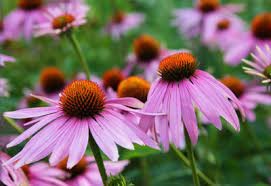 Coneflowers, also known as Echinacea, are popular perennials for good reasons. Coneflowers come in glorious shades of pink, orange, yellow, red, and chartreuse, as well as a range of flower forms—standard shuttlecock to horizontal ruffs to doubles with a powder-puff center. They grow 2 to 4 feet in height with dark green foliage. Coneflowers symbolize strength and healing.
Rose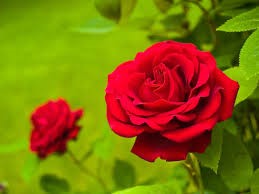 The rose, grown in individual stalks, shrubs, and vines, is one of the most popular flowers in the world. Roses belong to the family of plants called Rosaceae. The flowers of the rose grow in many different colors, from the well-known red rose or yellow roses and sometimes white or purple roses. Each color of the rose, natural and cultivated, means different things, red rose is a symbol of love, yellow of friendship, orange of enthusiasm, white of purity and pink of joy.
Daylily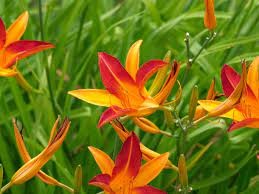 A daylily or day lily is a flowering plant in the genus Hemerocallis a member of the family Asphodelaceae. Daylilies are popular, easy-to-grow, low-maintenance perennials that are tough, long-lived, and tolerant of neglect. While their beautiful flowers last only one day, a mature clump can produce 200-400 blooms over the course of a month or more. There are many varieties, a wide range of flower colors, and the flowers continue blooming during the heat of the summer. The day lily is a flower that represents the sacrifice that a mother makes for her child. It can also represent the filial devotion that a child has to his or her own mother.
Peony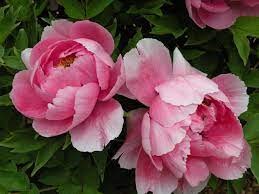 The peony or paeony is a flowering plant in the genus Paeonia, the only genus in the family Paeoniaceae. Peonies are perennials that come back every year to take your breath away. Peonies bloom from late spring through early summer, depending on your location and the variety of peonies you are growing.
Peony plants offer big, fluffy, fragrant flowers in a wide range of colors, forms and sizes. These resilient, long-lived perennial bushes have a history of popularity as a garden plant. peonies symbolize prosperity, good luck, love and honor.
Some Other Type of Perennial Flowers
Amsonia – Amsonia features clusters of delicate, pale blue, star-shaped flowers borne on erect, sturdy, leafy stems in late spring-early summer.
Salvia – Salvia flowers are tubular with a split lower petal. Foliage shapes and colors are also very varied and often scented when crushed.
Dianthus – dianthus is a genus of 300 species of flowering plants usually having silvery-grey leaves and showy flowers with notched petals.
Different Types of Flowering Trees
Flowering trees are one of the most wonderful signs that spring has arrived. There are thousands of varieties of flowering trees available. Many flowering trees offer all-season interest, with showy spring flowers, green or purple-bronze leaves in summer, vividly colored leaves in fall, and bright fruit or attractive bark in fall or winter.
Cherry Trees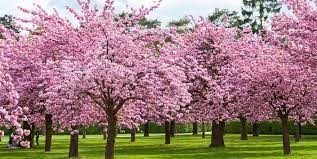 The flowering cherry is the darling of the flowering tree world and the star of such renowned events as the National and International Cherry Blossom Festivals. Typically, they only last about 16-20 years. But certain species have a much longer life expectancy. Black cherry trees, for example, can live up to 250 years.
Pink Trumpet Trees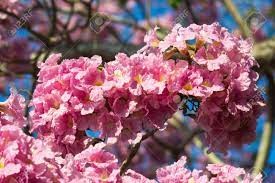 The pink trumpet tree is a small to medium-sized tree that can grow 20-40 feet in height with a growth rate of 12-24 inches per year. It grows from a small pyramid shape (crown wider at the bottom than it is at the top. In the spring the pink trumpet tree sheds its leaves and replaces them with showy, pink/purple flowers.
Flowering Almond Tree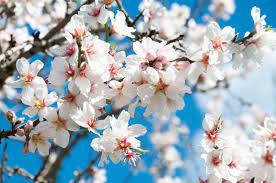 Flowering almond is a deciduous tree with gorgeous spring flowers blooming pink with double petals. The shape of the flowering pink almond is asymmetrical, vase-shaped canopy with a smooth outline and a profusion of light green leaves.
Crape Myrtle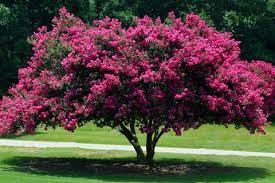 Crape myrtle is a genus of around 50 species of deciduous and evergreen trees and shrubs native to the Indian subcontinent, southeast Asia, northern Australia, and parts of Oceania. Crape myrtles are chiefly known for their colorful and long-lasting flowers, which occur in summer.
Some Other Types of Flowering Trees
Fragrant Lilac – The plant has a naturally attractive shape and interesting, reddish bark with white markings that give it year-round interest.
White Dogwood – White dogwood trees are flowering stunners that provide a show of beauty year-round. they dazzle with white bracts and flowers, in the summer.
Mongolia – Magnolias are somewhat unique among flowering trees and shrubs in their tolerance for shady conditions.
Types Of Popular Flowering Shrubs and Bushes
Flowering shrubs and bushes produce magnificent floral displays. Most shrubs thrive for years without too much work on your part. Here is the list of some popular flowering shrubs and bushes.
Hydrangea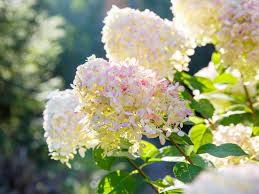 Hydrangea, commonly named hydrangea or hortensia, is a genus of 70–75 species of flowering plants native to Asia and the Americas. Hydrangeas are popular shrubs with colorful flowers that bloom through summer and into fall. They usually bloom in shades of blue, purple, and pink, with some selections in white, green, or red.
Lavender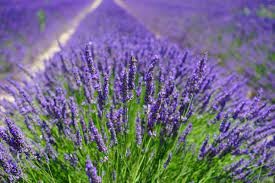 Lavandula is a genus of 47 known species of flowering plants in the mint family, Lamiaceae. Lavender is a bushy, strong-scented perennial plant from the Mediterranean. A mature lavender plant can produce up to 1,000 lavender flowers.
Camellia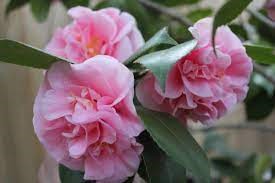 Camellias are evergreen shrubs up to 20 m tall. Their leaves are alternately arranged, simple, thick, serrated, and usually glossy. The colors of the flowers vary from white through pink colors to red and truly yellow. Camellias are ranked as one of the very best flowering shrubs.
Rhododendron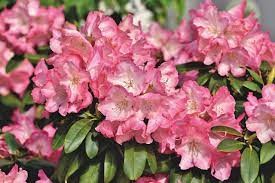 This evergreen flowering shrub is the national flower of Nepal and the state flower of West Virginia and Washington. Rhododendron is a genus of shrubs, the smallest species growing to 10–100 cm and the largest reported to 30 m. They may be either evergreen or deciduous. Flowers may be scented or not and are usually tubular to funnel-shaped and occur in a wide range of colors—white, yellow, pink, scarlet, purple, and blue.
Some Other Types of Flowering Shrubs and Bushes
Pearl Bush – Pearl bush is a loose, upright, spring-flowering deciduous shrub, as broad as it is high, with a tolerance for heat and drought.
Sweet Shrub – With maroon-red flowers that can carry a spicy scent, this easy-to-grow flowering shrub is also known as Carolina allspice, spicebush, or strawberry bush.
Azalea – Azaleas are beautiful plants known as the "Royalty of the Garden" because of their notoriously vibrant and colorful blossoms. The various shades of azaleas include pinks, purples, reds, oranges, whites, and more.
Different Flowering Succulent Plants
Succulents are any plant with thick and fleshy tissues adapted to water storage. Succulents tend to thrive in dry climates and do not like a lot of humidity. They do need water to survive, they can endure extended periods of drought, relying on the stored water and nutrients in their leaves. Succulents and cacti are not just about glossy fat foliage, thorns, and textures. There are succulents that flower as well.
Here is the list of some of the most popular flowering succulents.
Christmas Cactus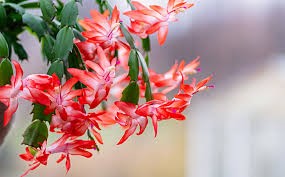 The Christmas cactus is known by many other names like thanksgiving cactus, and Easter cactus. This is a popular winter-flowering succulent. They produce colorful, tubular flowers in pink or lilac colors. Their beautiful flowers, long bloom time, and easy-care requirements make their wonderful plants.
Peanut Cactus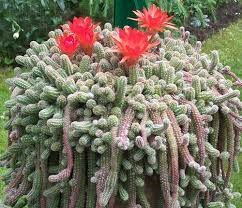 Peanut cactus is an interesting succulent with many finger-like stems and stunning spring-to-summer flowers. Peanut cactus features orange-colored flowers that will appear during the spring of the year.it is sometimes called Chamaecereus cactus. They can easily grow to be six inches tall, but they tend to grow out instead of up, and they can grow to be up to 12 inches wide. These cacti are popular in the garden in hot areas because of their unique appearance and pretty flowers.
Flowering Kalanchoe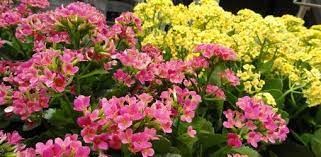 Kalanchoe is a tropical succulent having dark green waxy leaves It has dark green, thick waxy leaves with scalloped-edges and small, four-petaled flowers in clusters held above the foliage. This evergreen plant is available in a variety of sizes and flower colors most of them are vibrant hues like yellow, pink, red, magenta, and red.
Some Other Type of Flowering Succulents
Desert Rose Plant – This flowering succulent can grow up to 10 feet tall with a very slow pace but can be maintained in small to medium containers.
Aloe Vera – it is a very beautiful plant that can easily be grown in indirect light. It is one of the most widely used medicinal plants on the planet.
Moon Cactus – this succulent plant produces pink, yellow and orange bloom. Moon cacti are quite unique; they are typically a single stalk with a bright bulb on the top of their head.
Crown of Thrones – it is a very pretty succulent that can bloom almost throughout the year. The flowers are small and green, surrounded by showy bracts in red, orange, pink, yellow, or white.
Different Types of Flowering bulbs
Flowering bulbs are among the most popular types of flowers that grow and bloom throughout the year.
Tulip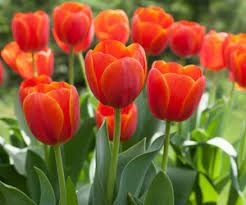 Tulips are one of the most recognized flowers. This beautiful flower is in the genus tulip and has 109 species. Tulips are spring-blooming perennial herbaceous flowering bulbs. The flowers are usually large and brightly colored generally red, pink, yellow or white. Tulip flowers are generally bereft of scent. The flowers generally have 6 petals and are distinctly separated from each other. Tulip is the national flower of the Netherlands, and it symbolizes resurrection and determination.
Daffodil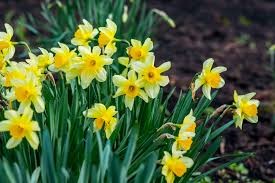 Daffodils along with tulips are one of the most popular flowering bulbs. They are also known by their flowering name narcissus. Yellow is the most common color for daffodils, but they also come in white, yellow, orange, and even pink. These flowers are fall-planted bulbs so if you plant them in autumn they will bloom in late winters or early springs. The Daffodil is the national flower of Wales and is the symbol of cancer charities in many countries. Chinese often see it as a symbol of fortune and celebrate whenever they bloom.
Lily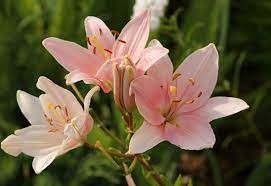 Lily is an herbaceous flowering plant that belongs to the family Liliaceae. There are 80 to 100 species of lilies. Lilies are usually raised from bulbs, but they can be grown from seeds as well. Lilies are among the oldest cultivated plants. They are the most used flowers at funerals and weddings as they symbolize innocence, and the leaves symbolize modesty.
They occur in a variety of colors, and the flowers of some species have a mild fragrance. These beautiful flowers always bring peace to the receiver's mind.
Dahlia Flower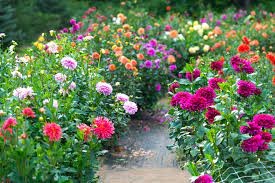 There are tons of reasons to love dahlia and their big, beautiful blooms. there are over 50000 varieties to choose from, you can find this flower in almost every shade except blue. Just like annual flowers, they bloom continually. Dahlia flowers can be 2- 10 inches wide, and the plant can be 3 to 4 feet high. Apart from this dahlia flower is the national flower of Mexico. Dahlia is considered a symbol of commitment and a strong bond that will last forever.
Some Other Type of Flowering Bulbs
Hyacinths – are bulbous flowering plants known for their fragrance and vibrant colored flowers.
Scilla – the scilla family offers some of the best blues to be found anywhere.
Crocus Flowers – crocus is perennial bulbaceous flowers that blooms in early spring.