Everyone who has a thing for modern culture and city life fancies the lifestyle and culture of big metropolitan cities filled with diverse groups of people and full of towering skyscrapers. New York is one of those cities.
It is "the city," as people like to call it, and has been known to be the world's financial capital. It is the home and workplace for millions of people from 150+ countries, bringing their own cultures and traditions to make New York a big melting pot.
From the evergreen central park to the beautiful Statue of Liberty, the city has the best of all the worlds and hence a considerable tourist attraction. There cannot be a single person who has not dreamt of walking in New York streets or being featured on the billboards of time square. Each generation has had at least one song in New York, which shows how tempting and significant this city is.
New York, also called "The City of Skyscrapers," is among the world's first cities to have sky-touching buildings. Thus, it is also called "the concrete jungle," as unlike in other parts of the country, most of the houses in New York are made of concrete. Many people dream of working in this big city and enjoying the life it has to offer them.
The apartments of New York are also very remarkable, and the price tag reflects this quite effortlessly. The concrete-floored apartments with neutral wall paints and modern furniture enhance the room's appeal and give the owner an effortless, modern.
Minimalist ambiance that compensates for the hectic life he must live when outside the house. The hustle-bustle of the city makes a perfect match for the cozy and straightforward New York apartments.
New York apartments are everybody's favorite. But the problem is that many of us do not live in New York and hence cannot enjoy all the incredible and picturesque sites in New York.
Even though nothing much could be done about this problem, as you can only fulfill this desire by visiting the place, you can undoubtedly bring New York apartments to your place. By this, I do not mean shifting into a new apartment or house, but altering and playing with your room's designs and decors give it the New York-themed room look that you always wanted.
There is something special about the rooms in New York City, and you can bring this specialty to your own house. Also, if you are new in the City of New York and are confused about bringing the city inside your rooms, you should not worry as it is quite simple and can be done without calling any experts.
So, let us learn some basics of what you need to do to convert your room into a New York-themed room. Today we will be talking about the bedrooms because waking up in a New York-themed bedroom is the best thing you can do in your mornings.
Highlights of A New York-themed Room
You can implement the New York theme in your room by focusing on these elements of the room-
Furniture
The furniture for a New York Style Bedroom must be urban and modern in style. It should look ancient or have a detailed design. The modern furniture gives the required minimalistic and simple look to your room instead of the detailed furniture suitable for a farmhouse or a mansion but not for a New York apartment. This also means that you do not have to go berserk on your budget, and you can easily afford modern furniture if you do not have one.
Neutral Colors for The Walls and Beddings
The next thing you are required to do is change your wall's color from bright to neutral. These walls in the New York apartment do not try to catch your eye. And are very subtle. Also, the plain and soothing neutral colors very effectively complement the accents and other decorative pieces that you would be hanging on your wall or keeping in your room. The neutral colors also play a significant role in providing that minimalist look you want in your bedroom.
Sleek and Light Fixtures
Apart from the modern furniture like tables and chairs you should also pay attention to the fixtures, the furniture that are fixed to the house. Like the furniture, the fixtures in a New York-themed room are modern and straightforward. They should be light and be sleek to give that minimalist essence to the house.
The cupboards should be light and the doors and windows of the room. The heavier and bulkier these fixtures will be, the more elegant look they will give to your room, which you do not want. Always go for wooden fixtures as they give the best natural look you cannot get from anything else.
Fewer Things on The Floor
A New York apartment is particularly famous for its floor space. No, they do not have a larger floor area than any other part of the country, but the proportion of floor space left after placing the objects is significantly higher. This gives the feeling of spaciousness which is a critical essence of New York-themed rooms.
There is no denial that New Yorkers have learned to manage their space better than anybody else in the country. To bring the essence of spaciousness into your room, you need to make sure that you have kept a minimal number of things on the floor and not capture it totally with reckless objects that you do not think are of much use.
Well, these are some of the highlights of a typical New York-themed room, and you need to implement all of these to make your bedroom just like it has in New York. There also are several ideas that you can take inspiration from to redesign your bedroom as a New York-themed room. All these ideas can be easily implemented, and if not, you have a lot of options to choose from.
New York Bedroom Ideas
These are some easy to implement ideas to give that New York theme to your bedroom.
Glass Window (Typically Single-Hung Or Picture)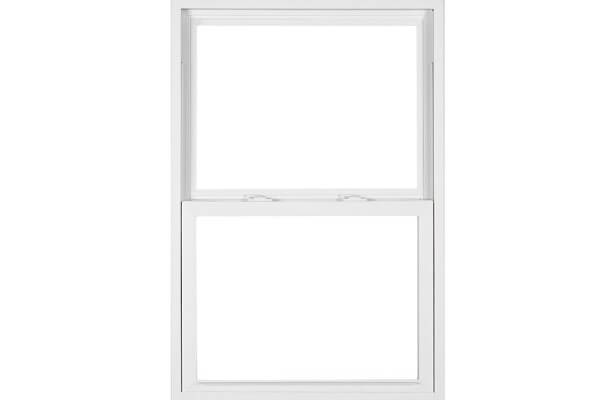 If you have a house in New York, then the most crucial bedroom element are the windows that will let you look at the tall skyscrapers and the bustling city while you are free and enjoying a cup of coffee. Windows in New York could be even more important than owning a television. And hence if you want a New York-themed room, then you should pay special attention to the window.
As already discussed, do not make the fixtures too heavy and instead have a window that mainly consists of glass but has a wooden frame. You could go with the single-hung option (if the window is not too big in length) or go with a picture option (when the window is more significant in length).
These types of windows are very sleek and light and give your room a minimalistic look and, at the same time, provide you with a fair amount of sunlight which is also an essential thing for New York apartments.
Fresh Door for Bathroom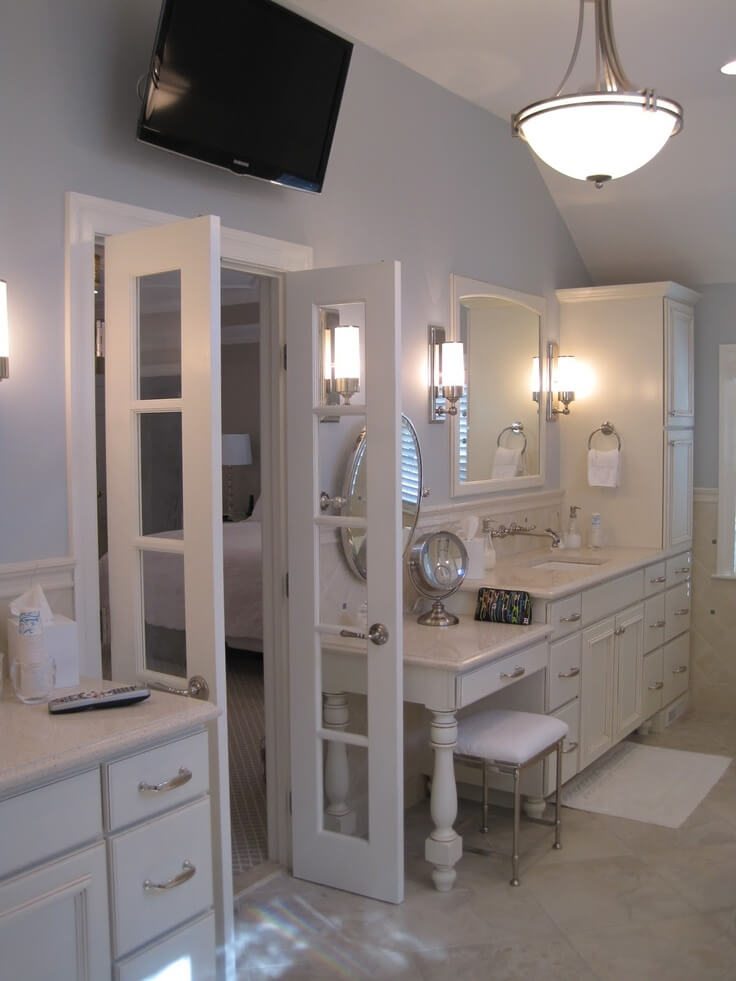 If your room is a master bedroom, then you could do something with the bathroom door also. The bathroom door can be double-doored, and you could use a fresh door design for it. This design will help you make your room look more minimalistic and more straightforward.
The glass door will also help give the bathroom a modern look, just like a New York City bedroom. These doors are also called French doors, and they hang from hinges on both sides of the door frame.
These doors also complement the single-hung or picture style of your bedroom window and hence will look even more classy and well planned.
Because these doors are made of glass, they have high chances of breaking easily, and so is the case with windows. So, you should make sure that you use them properly and not pull or push them carelessly.
Background of Brick and Natural Wood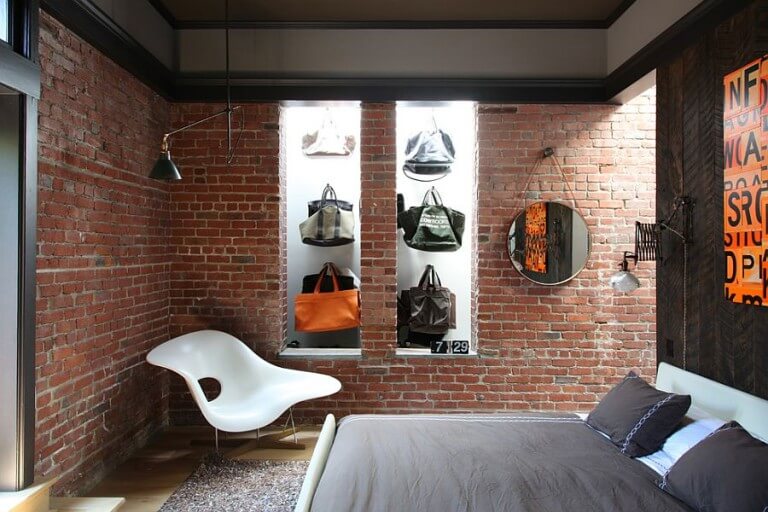 This is very New York-style, and you should try implementing it if you want a New York theme for your room, and you live in a city apartment. Living in an apartment amplifies the effect these designs will create.
The brick design for walls looks very rustic and fantastic. So awesome that people pay big fat money to make their houses look like this. But you do not need to spend much.  All you need to do is select the brick sticker for the wall and purchase the required amount either from Walmart or order it from Amazon.
You can pair the floor with the brick walls by giving them a natural wooden look. This altogether will give a very raw and rustic look to your bedroom and will seem no different than a New York room. You can get a sticker of natural wood for the floor after making sure that it will fit perfectly with your walls.
You can choose between different designs and shades on Amazon. So, you will quickly get the perfect match for your brick stickers on the walls. Once this arrangement is made, the room will look simply amazing and give you a minimalistic and rustic feel. Always make sure that the stickers are water-resistant.
Window Cityscape Wall Art
Do you want to sleep behind a window that, on waking up, shows you the city's skyline? Well, having such a big window is a tough thing. But we need to give our rooms the New York city theme, and we can do a plethora of things at our convenience to replicate the same. Why not place a big wall-sized image of the city's skyline behind your bed so that you, for a moment, experience what it feels like to wake up in the big apple?
ARTISTIC PATH Window City Canvas Wall Art: Cityscape Skyline View Painting Paris Eiffel Tower...
Window City Wall Art: The vintage buildings and Eiffel tower view in Paris printed on canvas, the inside window design makes the Paris canvas wall...
Cityscape Canvas Wall Art: As great presents for holidays, birthdays, Christmas, Mother's Day, or any occasion - living room, children's room, other...
Pairs Painting for Wall: High-quality printing gives this beautiful fine window cityscape canvas wall art its vivid and sharp appearance &...
Eiffel Tower Canvas Picture: Includes a panel of cityscape skyline canvas painting ( the panel size is 36 x 24 inches ) and free hanging accessories...
You can even do this if you already live in New York because it is not that easy for even New Yorkers to find an apartment with a big window. So, this might be a cheaper and yet an effective alternative. You can buy these pictures online. Make sure to check for the measurements so that it fits your room perfectly.
Picture Gallery of Famous Places In New York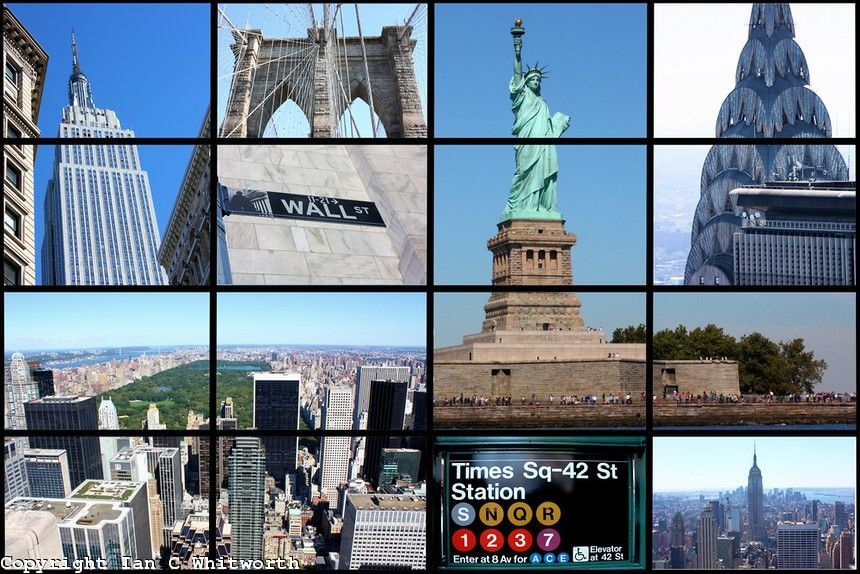 This is by far the most effective and the cheapest way you can give a New York theme to your bedroom. Place the pictures of famous places like the Statue of Liberty, the Brooklyn Bridge, Central Park, the Empire State Building, the famous yellow cabs of New York, Times Square, etc. If you have ever been to New York, then the best thing would be to hang a picture of something which reminds you of the city. It could be different for different people.
All these pictures should be kept in separate frames, and the frames should be arranged in a well-designed manner so that it looks great. While purchasing the frames, make sure that frames are not very bright in color and suit the room's overall color. Black-colored frames are a good pick for a bedroom with white walls.
City Skyline Printed in The Beddings
You can also be creative with the beddings of your room by buying a bedsheet with the famous New York skyline printed on it. This will quickly give a New York theme to your bedroom. The bedsheet could be nicely complimented with pillows with "New York " prints on them. It is also, not to mention, a straightforward method and a very cheap one. The prints can come in a variety of colors, but the black one would look the best with the room's overall decor.
No products found.
These are some decorative ideas that you can quickly implement by yourself to get yourself a New York-themed room. This way, you will always have a part of New York with yourself even though you are far away from it. If you are planning to shift to New York in the future for career opportunities or anything else, then a New York-themed room would be a constant reminder for you and motivate you by showing you what you will get once you move there.
Conclusion
Remember that the biggest secret behind a New York -the themed room is its simplicity, and you should try to bring that simplicity in your room to make your room look like a typical New York room.
Do not try to use bright colors on the walls as these colors will divert all the attention from other important things that you want to stand out to themselves. If you are fond of paintings, you can hang one in your bedroom, although it is a living room thing, as the painting would get the attention it deserves.
One more important component of a New York-themed room is the table lamp. When purchasing a lamp for your New York-themed bedroom, go for a simple version as it would complement the room's minimalistic decor. And if you already have one, then no need to purchase a new one.
Also, instead of a dressing table, a big piece of furniture, you could go for a simple mirror that could be set against the wall. This will look more simplistic and increase the floor space.