Do you want that feeling of stepping into your bedroom and it instantly feels like this is your cozy retreat? Your secret sauce that creates this comforting atmosphere is all about the lighting.
When it comes to nailing that effortlessly chic and welcoming vibe, minimalist pendant lights are the real MVPs.
In this journey of bedroom decor, we're about to dive into the world of minimalist lighting. We'll talk about what makes it tick, and why it's so darn appealing.
Over the next few sections, we will introduce you to six awesome minimalist pendant lights! Each one brings its unique personality to the party, and together, they can totally transform your bedroom. From sleek and modern to artistic and nature-inspired, there's a pendant light for every taste.
No to dull bedroom and start illuminating where simplicity meets style for an ultimate relaxing hangout space!
Pendant Lights: Perfect fit for Bedrooms
What's really cool about pendant lights in bedroom is their space-saving design. This is mainly for someone with smaller bedrooms or compact nooks where you've got to be smart about every inch. Pendant lights offer a lighting solution that doesn't hog precious floor or table space.
Nope, they hang gracefully from the ceiling. So the rest of your room is wide open for all your other must-haves, be it a cozy reading corner, a stylish dressing table, or simply some breathing space.
But that's not all – pendant lights, especially those minimalist designs has the ability to create a warm and calming ambiance. Instead of flooding your room with harsh, uniform light, they cast a gentle, focused glow that feels like a comforting hug from your room. This soft light is perfect for winding down in the evening, reading a good book, or creating a relaxing atmosphere that helps you drift into a peaceful night's sleep. Who wouldn't want that?
The Sleek Globe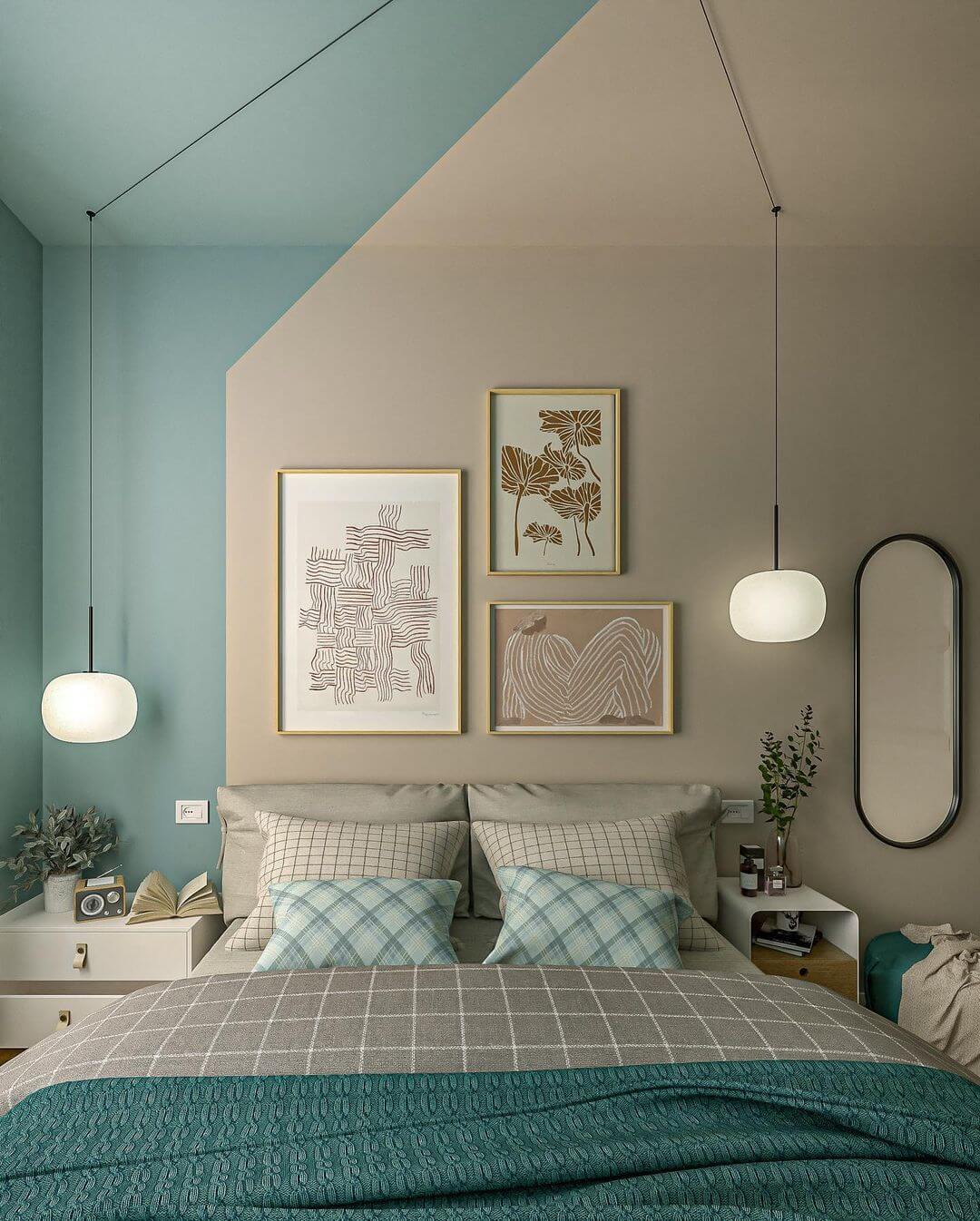 Affordable minimalist lighting never looked so good. The sleek globe pendant gives your bedroom that stylish edge without breaking the bank.
It's also one of the easiest ways if you wish to save space on your nightstand. So hang a couple in a row above your nightstands for a balanced look, particularly white globe pendant light which is on a trend these days as shown in the photo by @lialovisolo via Instagram.
The Artistic Cluster
Sure, they're versatile, and you'll often find cluster pendant lights in dining rooms and entryways, stealing the spotlight. But don't underestimate their bedroom magic. This pendant lights with multiple bulbs will turn your sleeping quarters into a dreamy retreat and can set the stage for a peaceful night's sleep with the right arrangement.
When you're dreaming up a minimalist bedroom that are gorgeous and practical, these cluster pendant lights might just be the secret ingredient for cozy elegance. Take these cluster pendants from Zest Lighting as an example – Odette 5 Light White Cluster Modern Pendant (left) and Grace 5 Light Brass Textured Glass Cluster Branching Pendant Light (right)
Unleash your inner designer eye, where in your bedroom space would you hang these cluster pendant lights?
The Nature-Inspired Beauty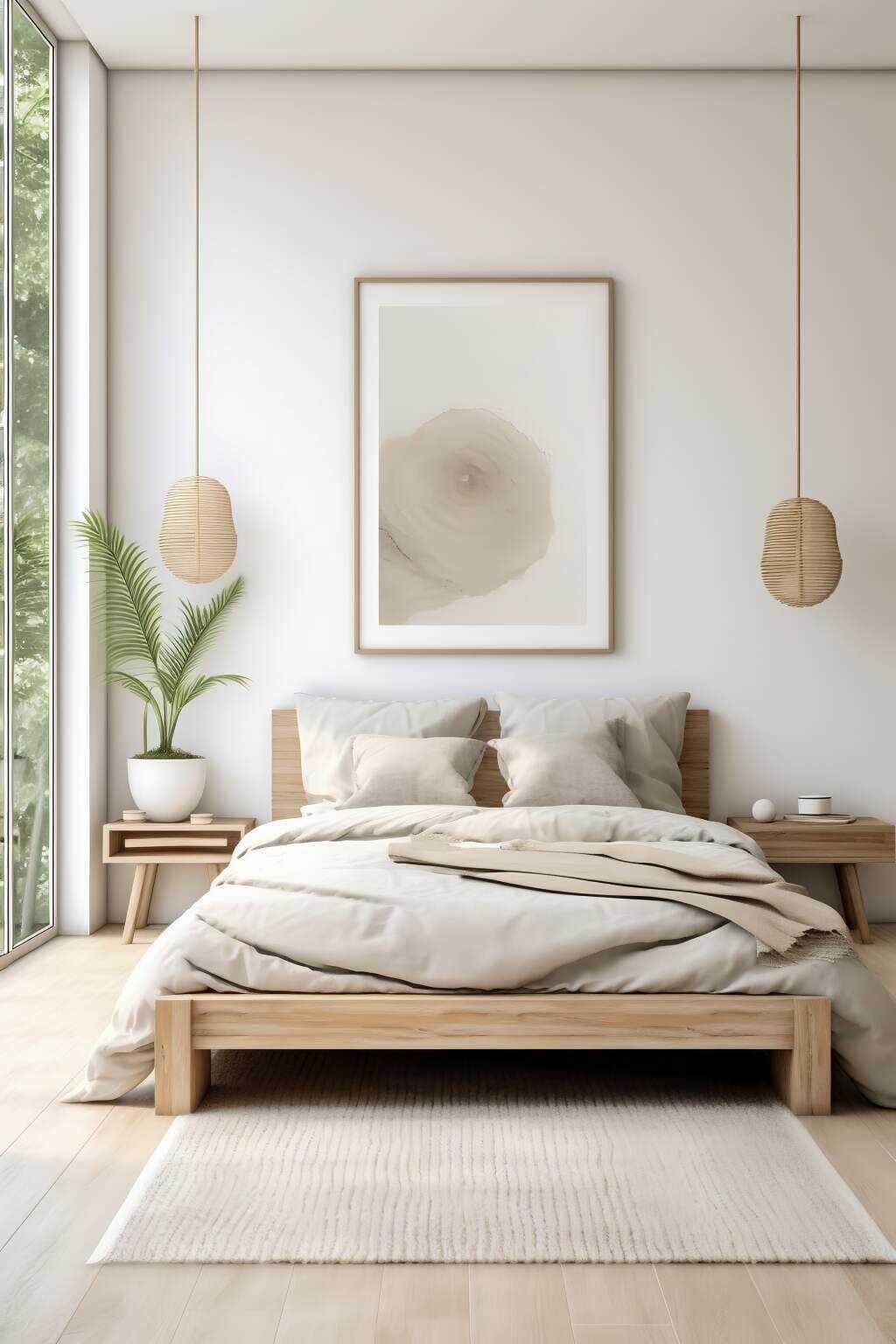 With more folks embracing minimalism with a hint of boho flair, these pendant lights have become the go-to choice. They effortlessly blend the simplicity of minimalism with the earthy, free-spirited charm of boho decor.
So, when you're on a quest to bring that calming, outdoor serenity into your bedroom, this minimalist pendant style with a touch of boho is the way to go. It's like a bridge between the clean, uncluttered lines of minimalism and the cozy, nature-inspired elements of boho chic.
The Scandinavian Simplicity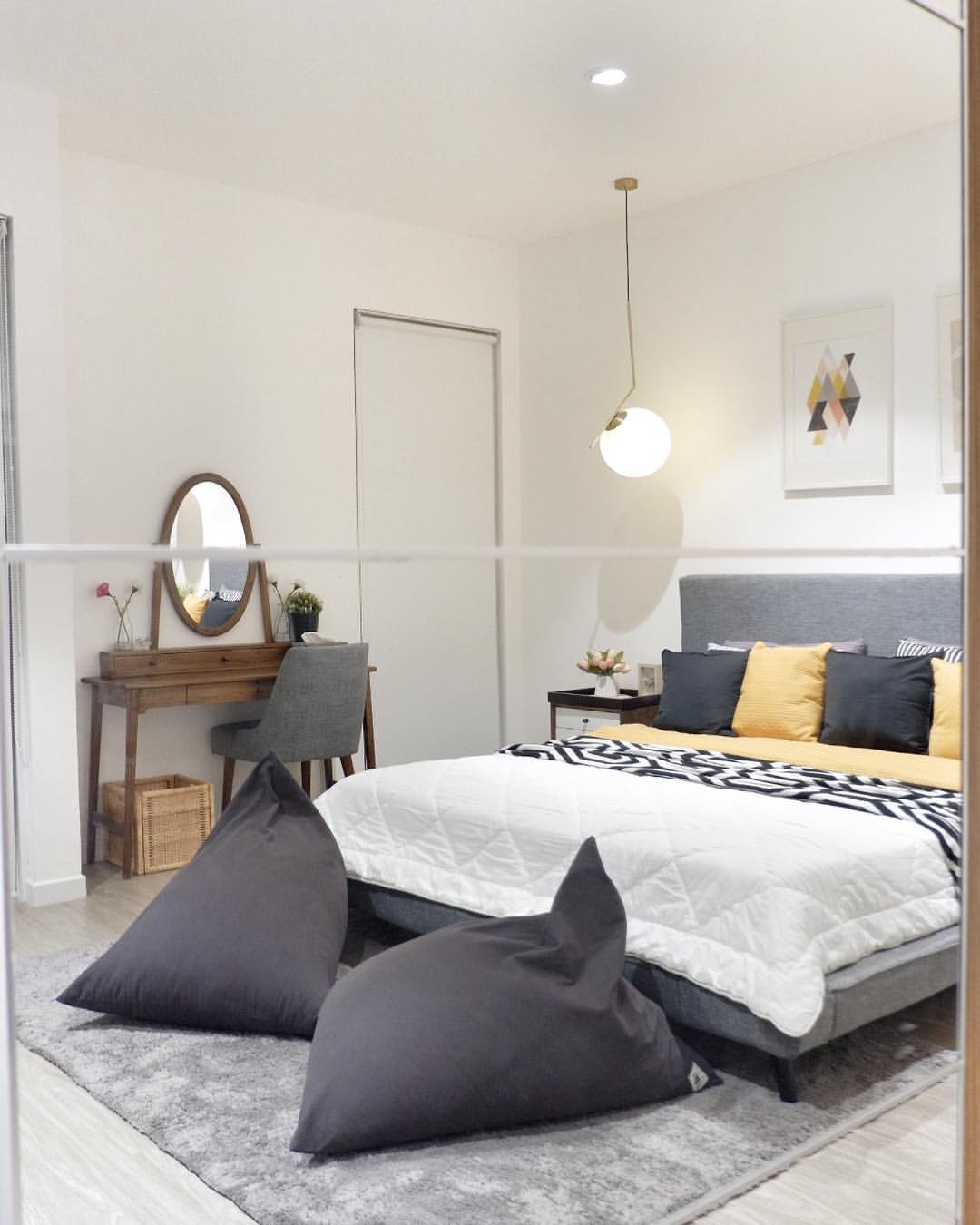 This pendant light doesn't believe in fuss; it's all about simplicity. It's like a breath of fresh Nordic air.
To fully embrace the Scandinavian simplicity in home decor, opt for a neutral color palette, natural materials like wood and linen, and keep clutter at bay. All of us feel that it is the latter that is the hardest!
But it's time to tidy up and not just rely on decor to make your space feel cozy. Remove some clutter and consider adding a minimalist Scandinavian pendant light in your bedroom to create a tranquil haven that will soothe your soul.
The Industrial Chic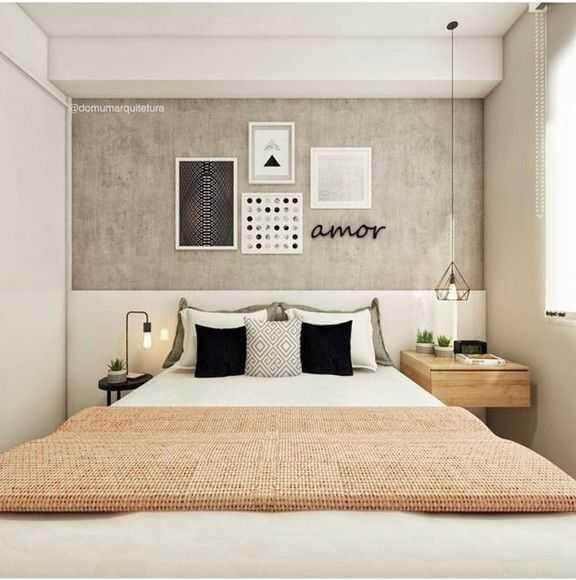 If you think your bedroom lacks aesthetic appeal for sophistication brought by globe pendant lights or Scandinavian style, think again – because industrial pendant lights are here to save your space from being a dull and suffocating sanctuary into a stylish haven.
This is another sleek bedroom lighting with a bold, raw design. Imagine materials like exposed metal, aged brass, or weathered wood. But instantly transforms your space like you have a piece of downtown urban vibe right in your bedroom.
Typical industrial asset is a neutral colour scheme and some exposed brick walls. If your space have that, the only missing is this pendant light in your bedroom, and maybe some industrial-style furniture for the full urban experience. Don't settle for a boring environment!
The Vintage Charm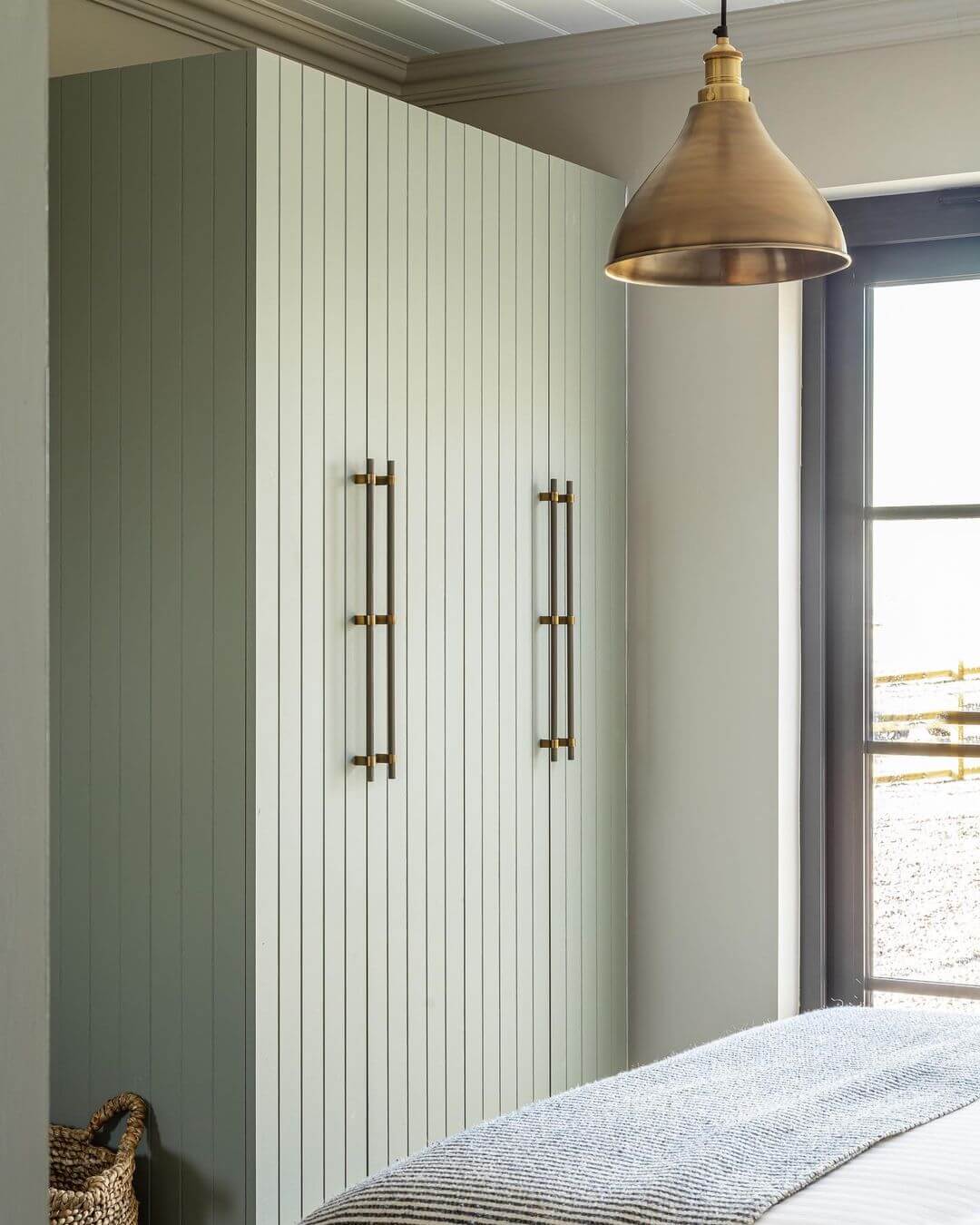 For the final minimalist pendant light that we will showcase is a piece that effortlessly brings vintage charm into your modern bedroom.
It instantly infuses a sense of nostalgia. It's like having a cherished heirloom that recounts stories of days gone by. This style might feature elements like distressed finishes, antique brass, or classic shapes.
For vintage bedroom decorating idea, pick a pendant lighting fixture with some brass or brass finish. If you don't want an overly vintage feeling in your bedroom, these weathered golden additions provide just the right amount of accent. Just make sure to choose a weathered finish or brass with patina so the pendant light looks vintage instead of leaning towards a modern style.
Installation Tips
Installing pendant lights isn't rocket science, but it does require some know-how. If you're not confident with electrical work, it's best to call in a professional.
Many people love DYIng their pendant lights, so if you feel like you can handle the installation on your own, remember to turn off the power at the circuit breaker before you start. Carefully ollow the manufacturer's instructions closely, and use the right tools. Safety should always be your top priority.
Styling for Maximum Impact
As your rough guideline on how to determine the proper height for pendant lamps, it should hang about 28 to 34 inches above the surface they're lighting, like a table or nightstand. But feel free to adjust this based on your personal preference and the pendant's design.
If you reach here, you've seen that besides being functional, pendant lights are a style statement in bedroom as well. Try experimenting with your pendant lights by hanging them at varying heights to add depth and create a captivating sense of drama.
Grouping pendants in odd numbers can be visually appealing. And don't forget about the bulbs – they come in various shapes and colors, so choose ones that enhance your room's vibe.