A garden full of greenery and colorful flowers is everyone's favorite place to chill and spend quality time while witnessing nature's beauty. Sipping a cup of tea with your loved one must be the ideal time of the day, and having a lush green garden filled with beautiful flowers can double the joy.
A lawn filled with greenery may also have an unwanted weed growing up and is something that can make your garden ugly and uneven. Getting rid of the weeds that are not in large numbers can be easy, but if the weeds have spread worldwide, it is time to get rid of them.
Many methods can help you get rid of all the weeds in your garden that can get super annoying when in your garden for a longer duration.
If your garden has minimal grown-up weeds, you can easily pull them off and get rid of them. But if weeds have spread all over your garden, you can simply follow the steps discussed in this article.
Why Is My Garden Filled with Weeds?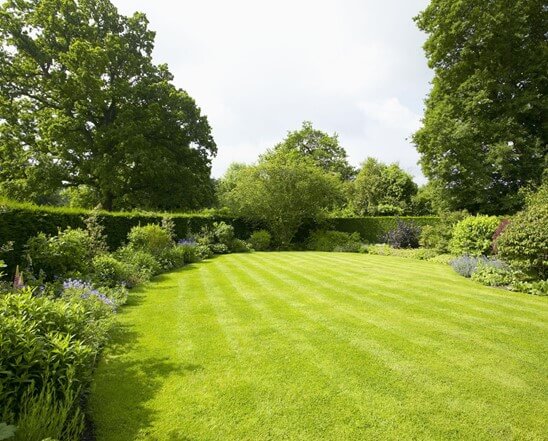 Weeds have overtaken your garden, and we will help you get rid of all the weeds, but before that, you may want to know the prime reason and root cause of it. Preventing them in the future will help you have only beautiful greenery all around your lawn.
Lack of Water
The grass and shrubs in your garden need constant watering to bloom for a more extended period. Weeds have a robust root system and can absorb all the plants' moisture; watering plants will prevent moisture absorption from the plants.
Weeds absorb all the water they get from the plant when you do not water your garden regularly.
Poor Grass Growth
The growth of your grass can help you prevent weed growth by keeping track of your plant's length and height. Weeds tend to grow in an area that has fewer grown-up plants and where there is thinning of plants.
If you take care of your plants regularly and measure the growth, you may prevent unwanted growing weeds in your lawn.
Compacted Soil
Due to excessive foot traffic or poor soil composition, the grassroots may not get the needed water amount. The compacted soil can lead to weeds undertaking most of the area of your garden.
Widespread Weeds Found in The Backyards of Your House
Some knowledge about the type of weeds grown in your garden would increase the chance of you recognizing them quickly in the future. There are several kinds of weeds found all over the world, but the most common types of weed are:
Broadleaf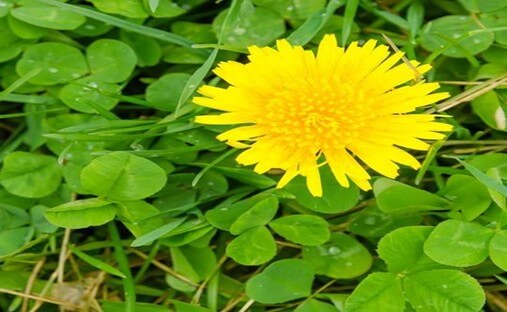 Broadleaf is the most common type of weed found in every household's backyards and is very easy to spot as they have huge leaves. They look like flowers but are weeds that you never want on your lawn.
The above picture is a type of broadleaf known as dandelion; it looks like a beautiful flower but is a weed spreading all over your lawn.
Grassy Weeds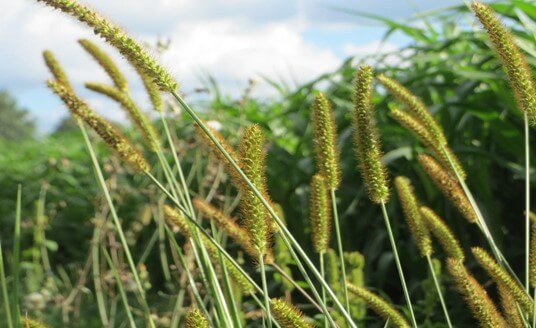 Grassy weeds look identical to the garden's regular grass and can be tricky to find them out. One can differentiate between regular turf grass and grassy weeds with good knowledge and inspection of your knowledge.
Foxtail is one of the common grassy weeds found in your lawn and can get confusing to identify them with the regular grass. If you aren't sure about your lawn contact Deltona overall lawn care and they will be able to help you identify it.
Grass Type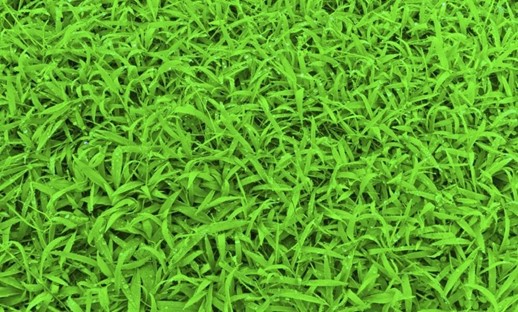 It is challenging to identify grassy weeds, but here we are talking about grass-type weeds that are very much like the regular grass in your garden. They quickly spread all over the garden but, luckily, are seasonal weeds that die after season.
Crabgrass is a common type of grass-like weed found in the lawns with thick blades with quick growth that can permanently damage your garden by crowding and smothering the grass.
Here Are The 10 Effective Ways on How to Get Rid of Weeds in Grass
Eradicating all the weeds from your lawn can seem tricky, but it is straightforward to follow all the ways discussed in this article and have a lawn only filled with natural greenery.
1. Identify the Kind of Weeds
As discussed before, there are three common kinds of weeds, broadleaf, grassy weed, and grass-type weed. The kind of weeds that you are dealing with will help you eradicate them by identifying the type. The treatments meant to get rid of weeds in the grass are applied to the specific type of weeds. The chemical for broadleaf will not be applied to grass-like weed.
The weeds can also be differentiated based on their life cycle, and they can be annual, biennial, and perennial. The annual ones produce seeds only in one season, the biennial produces seeds in two seasons, and perennials produce their seeds in multiple seasons.
2. Herbicides for Weed Removal in Plants
Herbicides help you eradicate all the kinds of weeds that have spread over your garden and are meant to kill all the unwanted plants.
Amazon.com offers several weed killer brands that help you kill all the weeds from your lawn. The Natria, grass & weed control herbicides kill all the weed from the root and eradicate the weed root cause.
RoundUp Ready-to-use weed & grass killer comes with a comfort wand that makes sprinkling the easy herbicide while effectively killing the weed.
3. Application of Herbicides
The next step after you have got your hands on the herbicides is the application of the herbicides. Remember that herbicides can also kill your green grass, so apply the treatment only to the weeds.
While applying the product, you should make sure that you apply the product in summers or springs. Monsoon can end up washing away the herbicides from your garden, so choose a season for the application.
4. Wait till All Weeds Are Eradicated
Sowing new seeds right after you have applied herbicides will end up damaging the new seeds as well. Wait till all the weeds are eradicated as every herbicide is of a different type, and generally, you can wait for four weeks to get rid of all the weeds.
You can ask your local gardener to know more about the herbicides and the period required to sow seeds on the lawn.
5. Scrape Off All the Weed
Once you have left the herbicides for four weeks, now it is time to scrape off all the dead weed from your lawn with the help of equipment.
Get ready to give your garden-fresh green grass while sowing new seeds in the place of the weeds that you just scraped off.
6. Dethatch and Aerate.
The aerating process will help you break the layer of the decomposing organic matter of your lawn's soil and grass blades. Thatch is beneficial to make your lawn more resilient and provides insulation to tackle extreme temperatures and changes in the soil's moisture.
Aeration improves the growth of your plant and provides needed nutrients and moisture in the soil.
7. Amendment of Soil
Soil amendment helps you improve the quality of the soil by improving the structure and biochemical functions.
Now that you have aerated the soil, you can apply the soil amendment process and get your soil ready to sow the seed.
8. Seed or Sod
Planting a new seed is a long process that involves sowing the seed, taking care of the growth, and takes time. However, laying seeds is inexpensive when compared to Sod.
Laying Sod in your lawn is quite expensive, but it is the process of transplanting mature turf and requires less care while laying them.
It is your choice whether to lay seed or Sod depending on your preferences and how soon you need turf and grasses in your lawn.
9. Water Consistently
Watering your lawn regularly will not allow further growth of weeds in your lawn and if you do not water frequently, you will invite them again.
Try watering your lawn twice a week in the morning when the sun has not hit the heat in your lawn. The frequency of water lawns may vary from the region you reside in and change according to the climate.
10. Maintain Your Lawn
When you are consistent with your lawn's maintenance, it will reflect by enhancing your lawn's beauty, and your lawn will stay away from all the unwanted weeds.
Your newly renovated lawn needs the extra care, water, and sunlight to thrive for a more extended period.
How to Get Rid of Weeds in Grass? A Healthy Lawn Keeps the Weed Away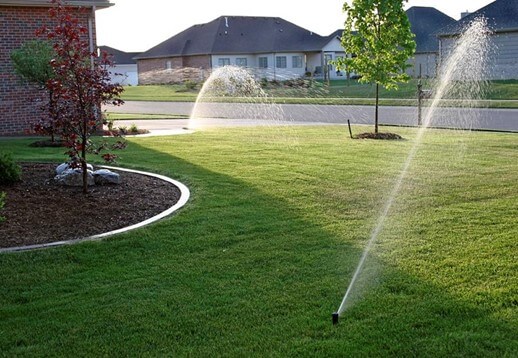 A healthy lawn that attracts everyone from your neighborhood needs special love and care to thrive all year long with blooming colorful flowers. A healthy lawn comes with a healthy habit to stay consistent with the maintenance of the lawn.
If your lawn is healthy and filled with moisture to bloom, there will be no space for weeds to overtake your lawn, and your lawn will only be filled with greenery and colorful flowers.
When the grass of your field is thick and healthy, it will take all the nutrients and sunlight, leaving no place for weeds to thrive in your lawn.
If you genuinely care about your pets and your plants' health, keeping them healthy will help you stay away from the chemical treatments.
Natural Methods to Get Rid of Weeds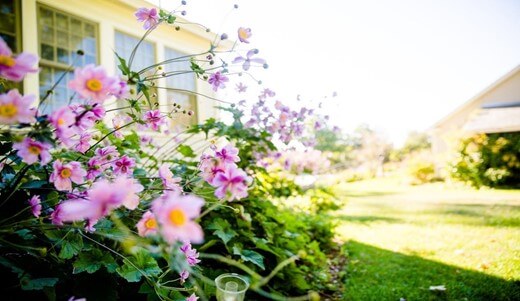 Several natural methods are used to get rid of weeds by mixing some household ingredients. One of the popular remedies is made by combining vinegar, salt, and dishwashing liquid.
Vinegar is very well-known to kill weeds naturally, but it should have a minimum of 10-20% acetic acid. Place all the mixture in a spray bottle and sprinkle in the area all around the weeds.
Herbicides to Effectively Remove All the Weeds
When you have tried all the necessary steps to get rid of the weed, applied natural remedies, and still, nothing worked for your lawn, you should try applying herbicides that you can quickly get from Amazon.com.
Here are some links to the herbicides mentioned in this article from amazon:
Quali-Pro Prodiamine, Pre-Emergent Herbicide, 5 lbs, Yellow Granules
PRE-EMERGENT HERBICIDE: Quali-Pro's Prodiamine 65 WDG provides pre-emergent grass and broadleaf weed control. Flexible application allows for both...
FEATURES & BENEFITS: Excellent tank mix partner with fertilizers and iron solutions
USE SITES: Nurse, Landscape, Turf, Trees, Golf Courses
EFFECTIVE AGAINST: Annual bluegrass (Poa annua), Henbit, Knotweed, Chickweed, Spurge, Foxtail, Goosegrass
Sale
Gordon's SpeedZone Lawn Weed Killer, 20 Ounces, 652400
Visible results in hours - Reseed in just two weeks
Covers from 14,000 to 18,000 square feet - perfect for large property owners
Rapid and effective weed control for common and troublesome weed species in turfgrass
Does not harm lawn grasses - Cool Weather Performance
Sale
Roundup Concentrate Max Control 365 Vegetation Killer, 32 oz.
Kills and prevents weeds for up to 12 months by creating an invisible barrier in the soil
Kills weeds to the root. Guaranteed! (Consumer Guarantee: If for any reason you are not satisfied after using this product, simply send us original...
Use on driveways, patios, sidewalks and gravel areas
Rainproof in 30 minutes
Sale
Tenacity Turf Herbicide - 8 ounces (Packaging may vary)
Tenacity is a systemic pre-emergence and post-emergence herbicide for the selective contact and residual control of weeds in turfgrasses.
When applied as a pre-emergent, weeds absorb Tenacity during emergence from the soil.
Target pests: Barnyardgrass, Carpetweed, Chickweed, Clover, Crabgrass (large & smooth), Dandelion, Foxtail, Goosegrass, Henbit, Yellow Nutsedge,...
Active Ingredient: Mesotrione 40%
Sale
Natria Grass and Weed Control with Root Kill, Ready-to-Use, 1 Gal
WEED KILLER: Non-selective herbicide kills listed weeds and grasses including crabgrass, posion ivy, clover, and more
ROOT KILLER: Exclusive formula kills to the root within minutes
RESULTS: Start seeing visual results in as little as 24 hours
USE ON: Flower beds, driveways, sidewalks, stepping stones, patios and more. Does not stain bricks, concrete, or asphalt.
Wrapping Up
Everyone strives for a green and healthy lawn with no weeds around it, and to achieve a beautiful green lawn filled with colors requires excellent care.
Watering your garden and giving it good sunlight will help your lawn stay healthy. Fertilizing is also essential for a healthy lawn, but one should not over-fertilize their lawn as it can end up killing your plants and promoting weeds in your garden.
Do your research for the fertilizer you would use for your soil, and the fertilizers should only be applied twice a year and not more than that.
Weeds can end up screwing up your lawn, but following all the steps mentioned in this article would help you achieve the lawn of your dreams.