Whether you live in a house with a small or a large garden, your lawn is the most important component of your entire outdoor living area. It is what catches your guests' eye when they come to visit your home, so it should always look nice in order to make a great impression.
Generally speaking, most homes have natural grass growing in their garden. However, this type of grass typically requires more special care and time which is why homeowners choose to install turf grass instead in order to enhance the visual aesthetics of their outdoors.
Although the average turf laying prices may be a bit higher than the ones of installing natural grass, taking care of turfgrass is much easier and more convenient for property owners. All you have to do is perform a few tricks and keep the lawn always looking healthy and green.
If you're having issues with making your front lawn look perfect, here are five effective tips you can follow to maintain your turf lawn all year long.
Top up soil nutrient levels
The best way to get healthy-looking grass is to fertilize it with plenty of soil nutrients. Not only will this help support the establishment and growth of your lawn, but it will also make maintaining it a much easier process going forward.
Some of the most important nutrients your turfgrass needs include:
Magnesium oxide to increase chlorophyll production
Phosphorous to help build strong, healthy and clean roots
Potassium to prevent lawn disease and increase the water absorption rate of the roots
Seaweed to stimulate bacteria within the soil which will further help release more nutrients
Mow your lawn regularly
Regular mowing is another important step to making the lawn look healthy and neat. It is usually done once the roots are successfully working their way into the soil and the grass starts to grow. The main purpose of it is to encourage the plants to grow new leaves and keep the sward thick at all times.
Before you start mowing, you should consider a few things first. For example, checking your lawn's establishment in several places is crucial in order to prevent ripping it out when you start mowing. Also, make sure your mower is in pristine condition so you can make a clean cut.
Remove debris
If there is one thing that can affect your turf's growth and decrease its green appearance, that is debris. This usually happens during the colder months of the year when leaves, branches, berries, and other debris fall down. If left un-raked, they can easily go underneath the turf's surface, even clog the drainage system and hamper lawn growth.
To remove such debris, you can use a flexible lawn rake, a broom with stiff bristles or a stiff brush. If you choose a stiff brush, make sure you don't go for the one with steel bristles as those can damage your grass.
Control turf diseases
Generally speaking, bacteria buildup is not as usual with turf grass as it is with natural grass. However, that doesn't mean your lawn cannot get infected simply because of that assumption. In fact, if you don't clean and maintain your grass properly, you are putting yourself at risk of getting it damaged by pesky insects and other intruders.
Effective ways to help your turf withstand infestation is to use enough fertilizer to keep the grass growing vigorously, mow it regularly, remove thatch as required and water frequently, especially during the warmer months of the year.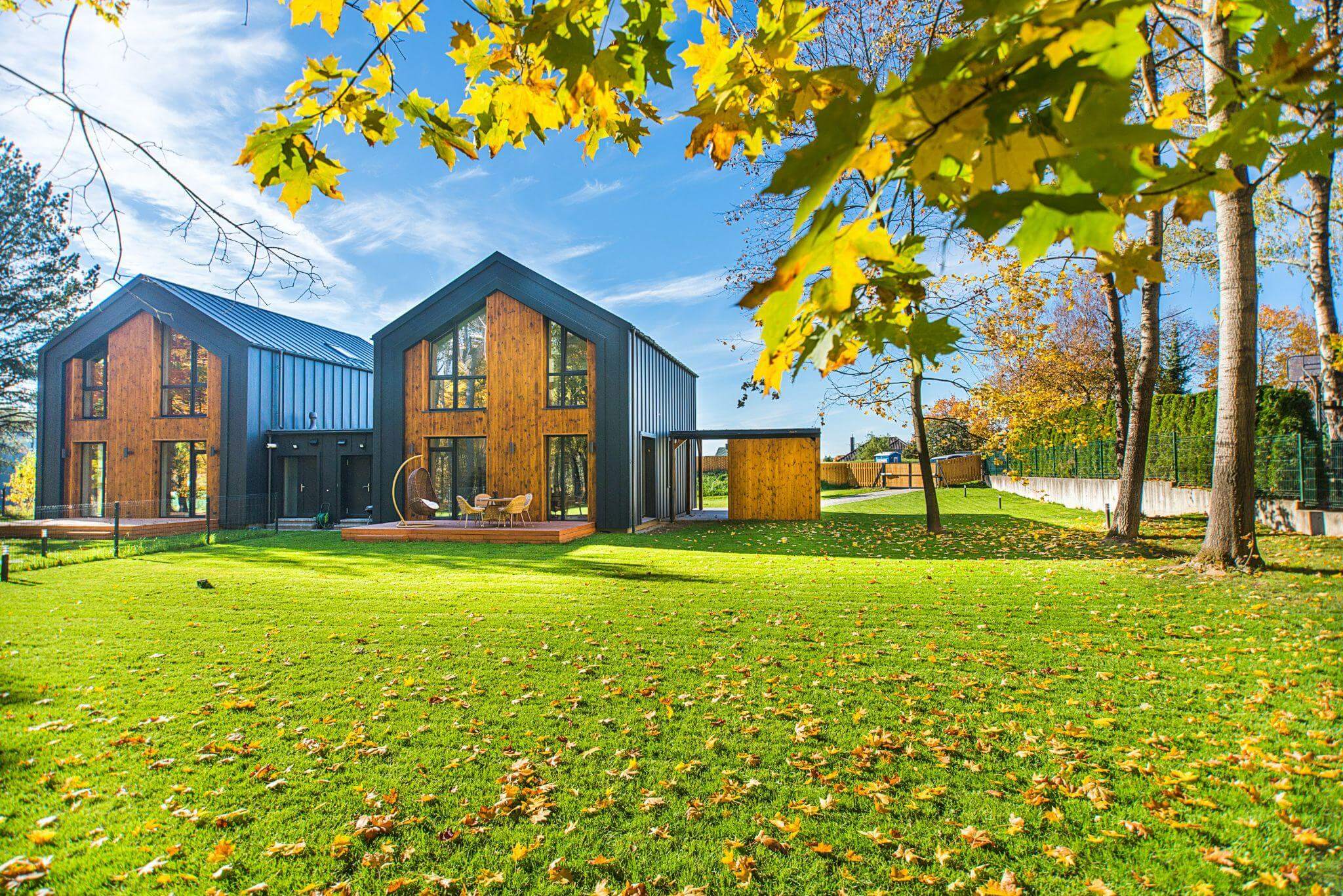 Leave it be in winter
The rule of thumb for maintaining turf grass during winter is to let it be. This means letting any snow or ice that falls on the surface of the grass to clear naturally so you will prevent further damage to your lawn.
However, if you live in an area where there is too much snow, then you should remember to remove only the top layers of snow using a shovel or a snow blower and leave at least one inch of it to be swept away with a broom or brush.
Final thoughts
If you are looking for a grass type that has the ability to enhance the aesthetics of any outdoor space while requiring little maintenance, then turf grass is your best option. This type of lawn is undoubtedly a good investment and it makes perfect sense if you want a grass that looks healthy and green and performs well no matter what season it is.
To maintain it properly, all you need is to fertilize it regularly to promote weed growth and protect it from infestation.
For more information, refer back to our post and follow the tips here to keep your turfgrass always neat.