L.A. is a place with multiple choices of splendid activities for a one-of-a-kind family vacation. "The City of Angels" offers visitors a great choice of activities both educational and entertaining. You can opt for museums, exhibitions, cinemas, theaters, street performances, sports, and water – or underwater – activities. Are you planning a family getaway to L.A.? Then our guide will come in handy for you. Include in your bucket list the top 7 attractions in Los Angeles for families.
Aquarium of the Pacific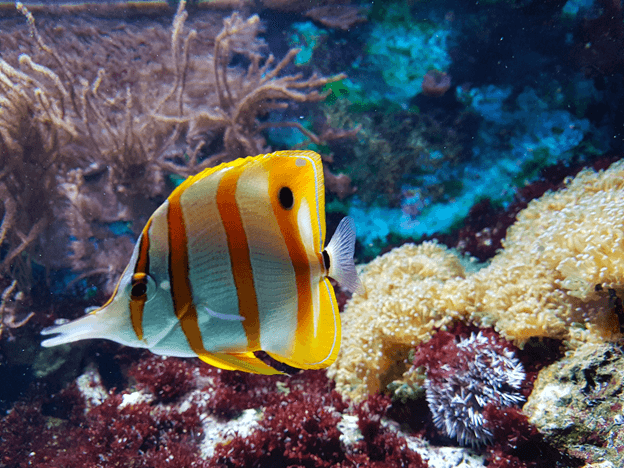 Aquarium of the Pacific features more than 100 exhibits and displays about 12,000 animals that live in the Pacific Ocean. Awesome species of jellies, penguins, sea otters, sharks, and other oceanic inhabitants are gathered in one place. The Pacific coral reef welcomes you to the aquarium. Just have a look at that fairy-tale world with flashlight fish, green turtles, and red-footed boobies. Explore admirable lorikeet forest, visit an aquarium with more than two dozen species of frogs, watch the life of the sharks – the most thrilling and enigmatic ocean predators.
Bob Baker Marionette Theatre
The Bob Baker Marionette Theatre has been pulling the strings of family joy for 60 years. The performances entertain children, educate them, and teach them to be kind, polite, and sympathetic. All shows are interactive. Puppets are always glad to welcome the audience. It's quite a common thing for them to come to the little ones for cheering. When the curtain is dropped, kids can shake hands with puppets, talk to them, and ask questions.
After talking well with friendly marionettes, you can head off to the theater shop. It offers a great choice of thematic Bob Baker theater souvenirs such as marionettes, coloring books, hats, tote bags, pins and felt brooches, holiday sweatshirts, view masters, posters, and stickers.
Tip for a traveler. On arrival at the airport, you'll need an auto to get to a hotel or any other destination in the city. The best decision is to hire a vehicle. Apply for the service of Fox Car Rental at LAX. It is one of the cheapest car rentals in Los Angeles. The company offers clear prices and comfortable rides around Los Angeles. Book roomy family vans at Fox rental cars in L.A. on the official site. Online reservation would be more money-saving and nerve-sparing than car hire on the spot.
La Brea Tar Pits
Would you like to experience something extraordinary? Then get away from it all and escape back to the Ice Age with the whole family. La Brea Tar Pits is an active dig site right in the heart of L.A. Every day new plants and animals that have been preserved under the earth for the last 50,000 years are discovered here. Explore how the archeologists do their gripping work and dig out the remnants of saber-tooth cats, mastodons, and dire wolves. During excavations, an array of microfossils of extinct plants, mammals, insects, and reptiles have been found here. Excavator tours are held daily at 10:30 am and 1 pm. Drop in a Fossil Lab where the discoveries of the Tar Pits are saved. The laboratory is open for visitors every day from 3:30 pm. The knowledgeable educators will show you the findings and tell perceptual stories about the diggings.
Whale Watching in Long Beach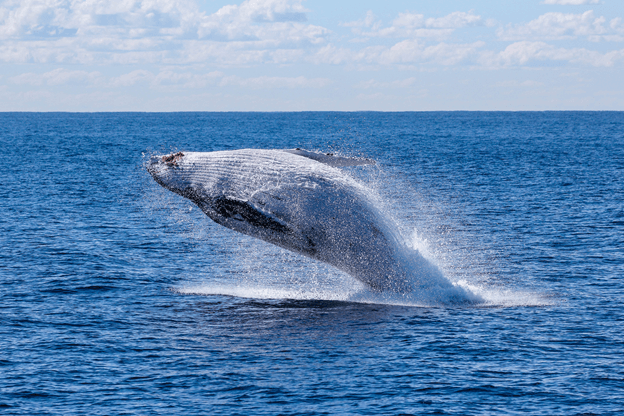 Go out on a breathtaking cruise along the coast of California. Watch whales, dolphins, and other ocean representatives in the wild. Experts in marine life will help you find out many interesting facts about mammals inhabiting the Pacific Ocean. Take a pleasant ride on comfortable vessels with quiet engines, cozy onboard seats, and incredible views of the Pacific waterfront. Buy a digital pass online to avoid extra fuss on the spot. When you get to the place, just scan it and enjoy the free admission to Whale watching in Long Beach.
California Science Centre & IMAX
Science can't be a boring thing! California Science Center proves it to the full. Bewitching experiments, hands-on exhibits, and funny experiments await you there.
Body theater. In this section, you'll meet a body simulator called Tess. She will tell you about the work of human organism systems. It won't be a dull, monotonous talk of a robotic doll. You'll experience a 15-minute absorbing show full of animation, animatronics, and special effects.
Life! Beginnings. The interactive exhibit explains how the life of every living creature on our planet begins. The secrets of genetics are unveiled in an extremely engaging way. Witness how a clumsy green caterpillar turns into a big moth the size of your palm. Mix and match pigeons' genes to build a baby bird. Learn how different animals care about their cubs.
Maya exhibition. Set off to an exhibition devoted to one of the most mystical ancient civilizations of Mexico and Central America. Marvel has more than 250 authentic artifacts, see the 9-foot-long sculpture of a jaguar warrior, explore the model of Maya pyramids, and the ancient masks made of obsidian and jade. Enrich your impressions in the IMAX theater, where you can watch the film "Mystery of the Maya".
Air and Space. A unique collection of aircraft – beginning from the simple glider and ending with complicated fighter planes – is represented in this section. A vast array of exhibits is dedicated to humans in space. Kids can touch tires that have been into space, investigate the inner mechanism of a space shuttle, and discover different planetary spacecraft.
California Science Center provides a lot more educational activities. Plus, it offers a wide range of informative 3D films in IMAX cinema theaters. Permanent galleries are free. Other attractions require a preliminary reservation.
Universal Studios Hollywood Theme Park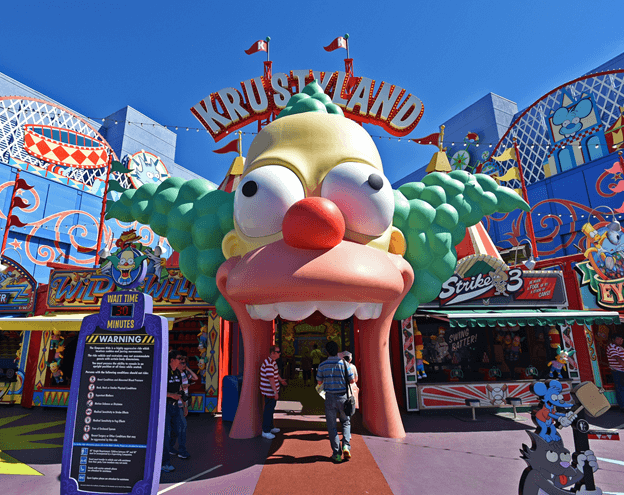 Step into the magic reality of the Universal Studios Hollywood hillside theme park. It offers the best family-friendly activities in Los Angeles. Here are several ideas for pastimes in the US Hollywood Theme Park:
Go to the Universal Cinema. Watch the movies at the place where they are created. Enjoy the latest films in the best quality of multidimensional sound. Appreciate the quality of visuals with the newest IMAX® 4K laser projection.
Fuel up in a park eatery. Grab a bite at the Steampunk restaurant inspired by 19th-century design ideas. Try bombastic desserts and fantastic over-the-top milkshakes. Or choose the menu to your taste in any other of the 25 restaurants scattered around the place.
Shop around. Universal Studios Hollywood is jammed with super fun stores for kids and the whole family. Here you can buy wizarding equipment, thematic wearable merches, gifts, souvenirs, and collectibles devoted to cult movies and cartoon personages such as Scooby-Doo, Harry Potter, The Simpsons, Hello Kitty, Minions, and many others.
Take a studio tour. Set off for a fascinating expedition behind the scene. The excursion lasts 60 minutes and is included in the entrance fee. See how your favorite movies are created. Dive into the fascinating world of movie production with actual film sets, entertaining insights, and exhilarating attractions.
Malibu Surf Tour in a Vintage VW Van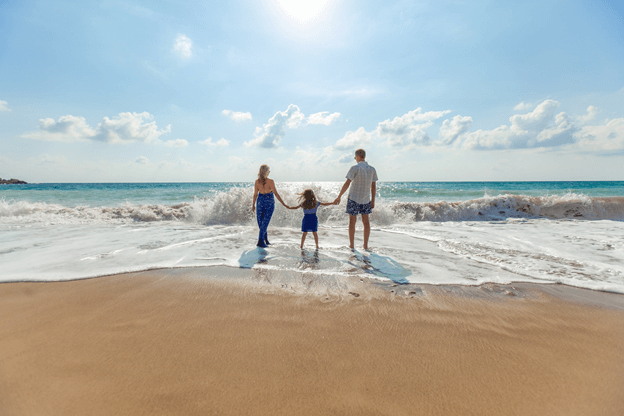 Malibu is one of the most advisable Los Angeles travel destinations. If you are sick and tired of the urban busy atmosphere, hit the road for an enthralling trip to Malibu in a retro hippy-style VW Van. For less than 350$ per person, you'll be brought to one of the most beautiful beaches of the Pacific. The price includes:
transportation;
English-speaking driver guide;
surfing board and a wetsuit;
snacks, meat or vegetarian burgers;
water, tea, coffee, refreshments, hot chocolate.
Make a trip in a comfortable campervan, drive along the ocean coast, make a stop at Malibu Pier for a quick tour, and enjoy dazzling oceanic views along the way. On arrival try exciting surfing activities. It doesn't matter whether you've had a surfing experience or not. A professional instructor will help you both on land and in the water. Book a tour here.