It is a commonly known fact that purple is a color of royalty. For centuries European monarchy and monarchs have worn this color to reflect regality in their portraits. But home decor experts are saying that it is also the color people are not exploring fully.
The majority of the homeowners tie this sophisticated color with Kid's TV cartoon characters and their play toys. For this lousy wrap-around purple, they are not tapping into the endless possibilities purple can offer from walls to purple curtains for your bedroom.
This color should not be restricted in kindergarten classrooms or infant bedrooms. This very posh color can be used in all kinds of grown-up settings. Besides being sophisticated, this Shade In the color wheel is very versatile too.
Because it can be utilized in both cool and warm tones, there are so many colors that go with purple. Numerous tones and shades of purple have something to offer in every interior. And the fun part is it does not have to be monochromatic.
Several color combinations with this amazing shade can fully change the Vibe of any room. The Secret lies between the tone and shade that homeowners have chosen to pair with this color.
There are countless moods this color can generate if it has the right shade beside it. From glamorous to sweet, from Sunny to snowy, and even sophisticated to mysterious.
The potential of purple is so vast that it does not even shy away from bold colours such as orange or citron. It is the perfect color to experiment with other unconventional colours homeowners want to incorporate in the interior.
It can diffuse the risk and, in some cases, will also enhance the pairing shade. There is something for every aesthetic and every unorthodox shade.
Snowy white or grey are the pretty colors that go with purple to create a soft look. On the other hand, interior designers often play with Crimson red and rich purple to crank up the Regal and luxuriant factor.
Baby Blue or Royal blue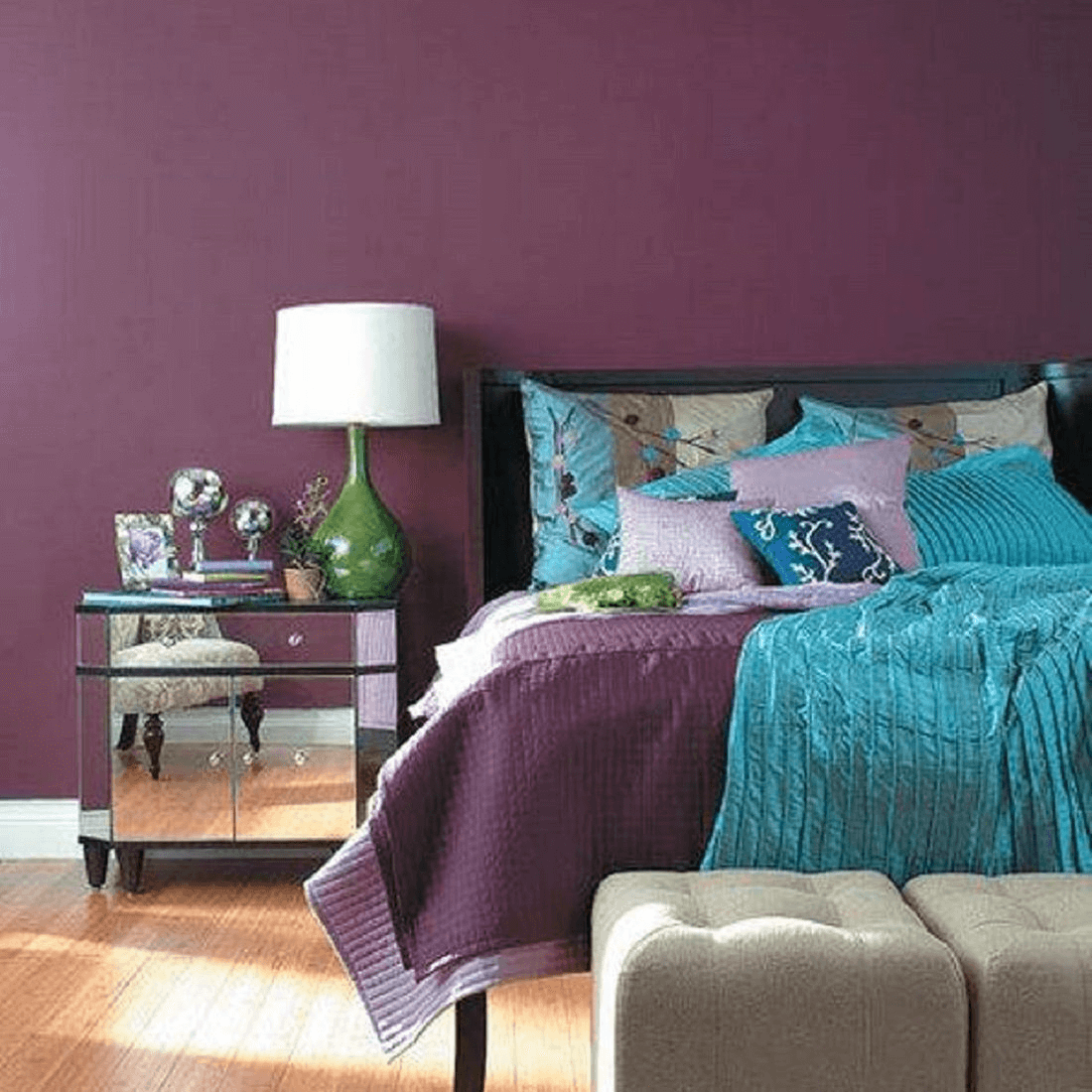 If the house has traditional hallways, it is the best color combination to add just the perfect contemporary touch to it.
You can have a bouquet of lilac-purple flowers or a Ginger jar grape tone table lamp, or other soft purple wall accessories.
If the homeowners want to give the traditional dining room chic contemporary touch, then adding magnificent royal blue chairs to the dining table is a great idea.
Because most century-old houses have huge dining rooms, a textured lilac carpet under those vibrant chairs balances everything out.
Homeowners can also add a lovely dark purple or lilac bathtub against baby blue curtains or a royal blue textured wall.
Cantaloupe
Lavender and cantaloupe combinations are great for making the interior more dramatic with a touch of Romance.
Perfect for rustic Farm Houses. It generates a cosy warm mood, which is great for open kitchen setups, too, with high ceilings. It is excellent for brightening up the whole area.
Marigold or Sunshine orange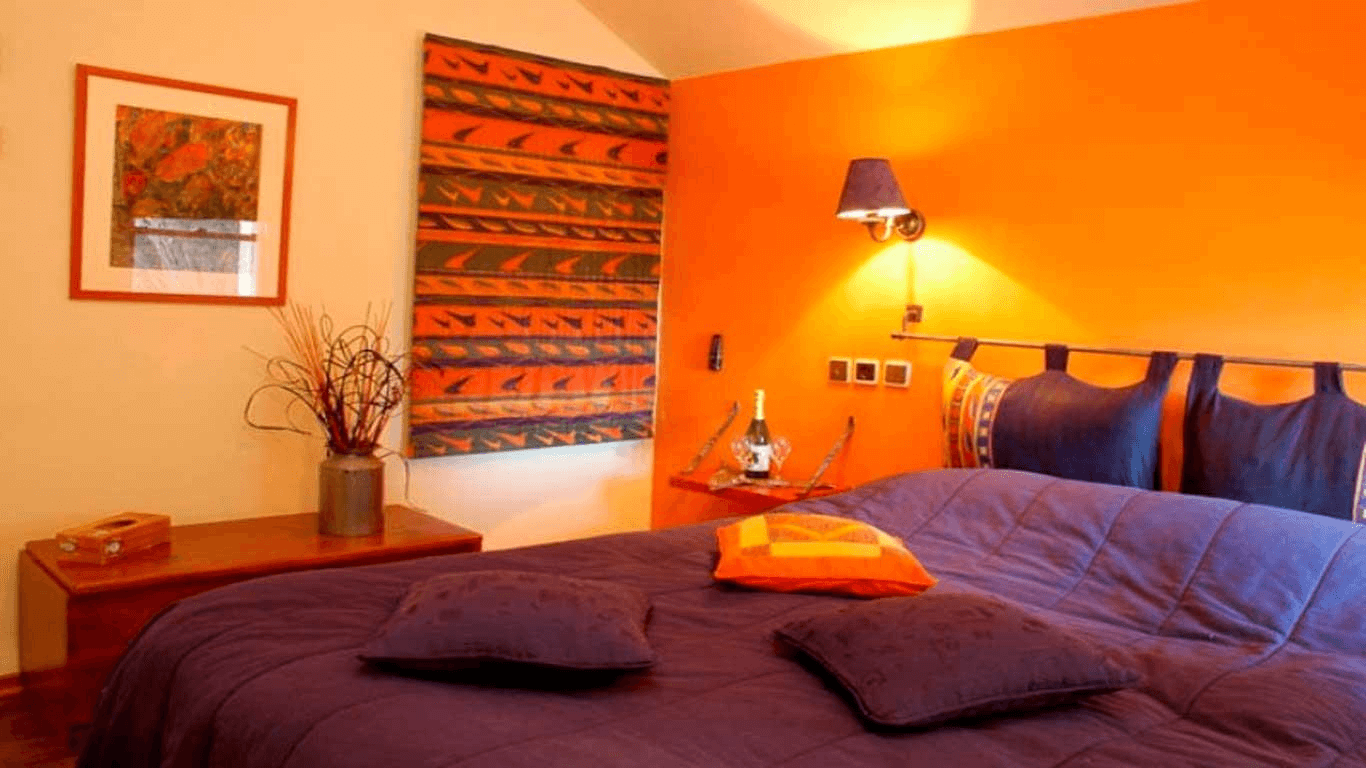 Most of the time, the house owners who want to play with lilac never think of these colors that go with purple naturally.
If they look at the color wheel, they will find out that orange and purple Shades are sitting opposite each other. Which indicates these are great contrasting colors.
The tone of lilac purple should be warm to play along with the whimsical Orange or marigold. Deccan uses energising Marigold couches with soft, warm lavender throw pillows.
Also, you can use vibrant Orange curtains or Aam shares with a glossy finish to create perfect visual harmony. This color theory is great for living rooms with a lot of sunshine.
Charcoal black
Have you ever wondered about what colors go with purple to create a sophisticated smokey look? Then the answer is charcoal or black are the colors that go with purple for a niche pop.
Grey chalky Overheads and mosaic countertops of the kitchen are great for Hiding any grease stain or blemishes.
Red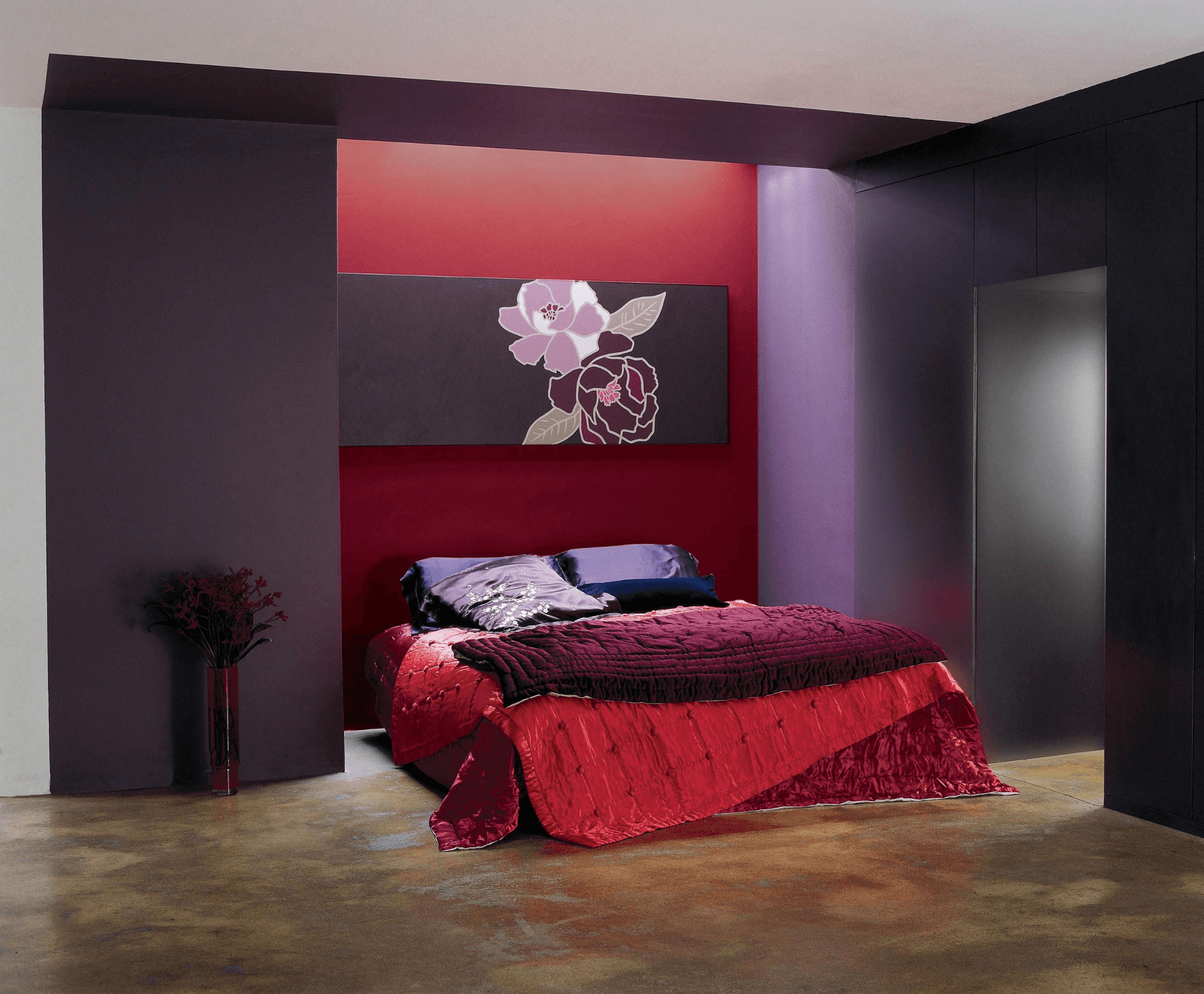 Rich red and rich purple receive a lot of backlash for making the home feel less cosy and Homelike.
People can say that bright or rich red are colors that go with purple only in the Valentine's Day garish gift card. But color experts consider this as unfair flak.
Pink
Pink on the wall with purple furniture or accessories is the perfect color block to create a feminine mood. We can work together to create both a soft girly, or glamorous mature outlook.
Ivory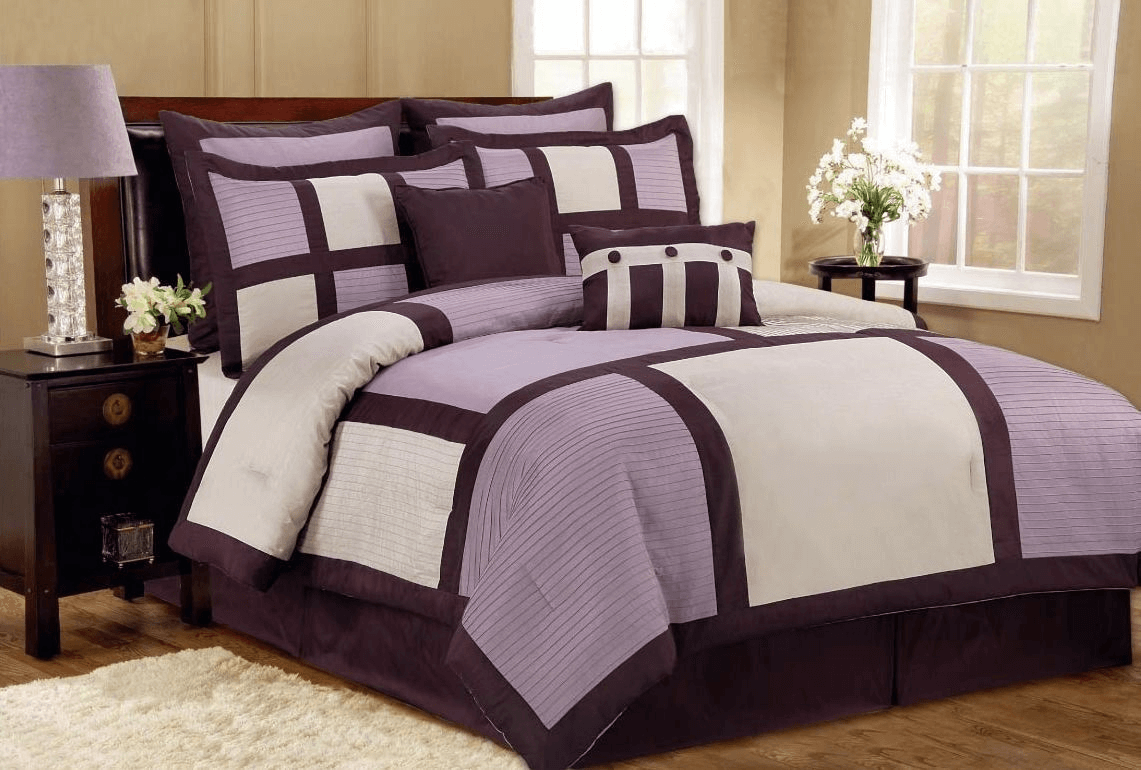 The silver metallic colors go with purple, especially with the bold Fuchsia variant. It's just the brilliant pop for the neutral tone against the background.
Conclusion
Discover the unlimited decorative potentials of purple for an interior that looks well thought out. Just the right colours go with purple that hints of contemporary flair.