Gifting your property to a loved one? Why not increase its value with these eight handy tips…
Are you planning on gifting your property to a loved one? Are you unsatisfied with your transfer of equity quote?
By doing a few simple DIY tasks, you could massively increase the value of your property, so you know you are giving your loved ones the very best.
Have a look at the following eight ways you can add value to your home for a little inspiration.
Add a Splash of Paint
Sometimes, the best way to brighten up a faded property is as simple as adding a fresh coat of paint and making sure it is not your kid's watercolors. It's affordable and even those of us with no artistic talent can thrive with a paint roller in our hands.
If you have the funds, you could hire a professional painter, but we recommend grabbing a brush, a roller, or even a sprayer, and sprucing up your property yourself. You could go for a blank canvas effect with creams and whites that will brighten up your rooms, or add dazzling accent wall for a pop of colour.
Kitchen Makeovers
Updating your kitchen is one of the most effective ways to increase the value of your property. But, it doesn't have to break your bank. In fact, there are many DIY tasks you can do to make your kitchen shine without investing too much time or money. These include:
Paint: you can never go wrong with the magic of a fresh coat of paint. Revamping the walls, cabinets, and furniture can really bring your kitchen together.
Kitchen cupboards and cabinets: if your cabinets are hanging off their hinges or just looking a bit old, it might be time to give them an update. Try adding new hinges or replacing the doors for a polished kitchen.
Lighting: sometimes, brightening up your kitchen and dining room may only require a nice new light fitting. You could even replace the light switches and find some aesthetic overhead lighting to make the room pop.
Countertops: depending on the material, replacing an old countertop can become quite pricey. However, you can always try resurfacing it yourself, but either way a polished looking counter can make your kitchen shine.
Extra Parking
An underrated type of home improvement is the addition of an extra parking spot, especially within urban areas. This improvement has been known to add up to 10 percent to your overall property value so it can be a massively rewarding investment.
This type of property improvement would require planning permission. But, if you have a front garden that could fit a vehicle and are willing to convert it into parking, you could see some substantial returns.
The average cost of dropping a kerb in the UK is between £800 and £1200, so you do need to consider if this is the best improvement for you.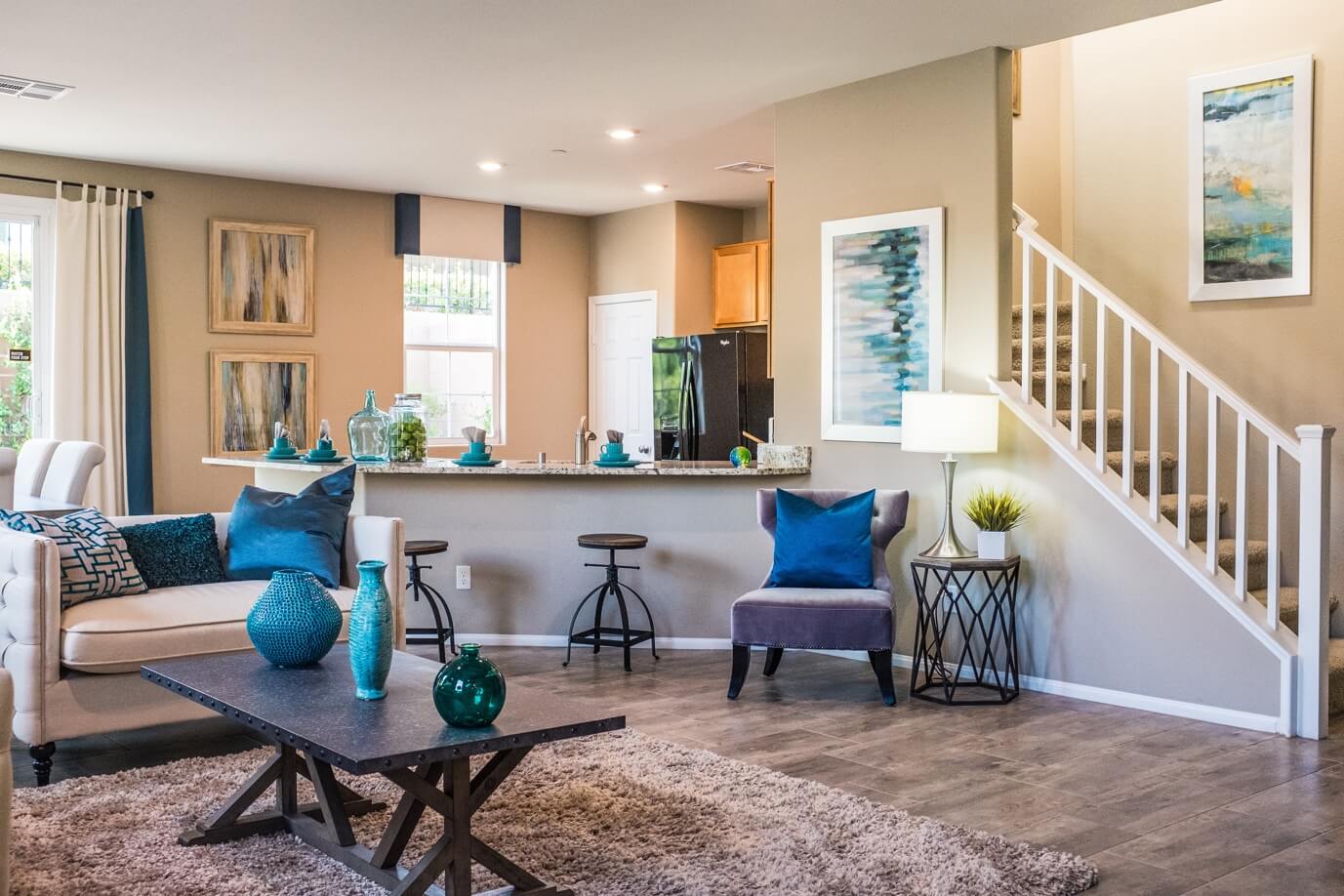 Improve the Exterior
Beautifying the outside of your property is just as important as decorating the inside. With these easy tips and tricks, you can increase the overall value of your property.
To begin with, try installing a shiny new front door, polishing the property number, and removing any unwanted weeds that have appeared underfoot. You can also never underestimate the power of a few strategically placed flower baskets by any doors and windows.
Simply cleaning the front of your property can help add 3 percent to your propertys value. However, if you have the budget for it, you may want to consider replacing the roof, building a porch, or adding a garage to really make a splash.
Update Your Flooring
Have a look at the flooring in your property. Does it appear worn out, covered in stains, or look scuffed? If you have wooden floors, you may want to consider a revitalising coat of gloss or a good buff and polish to make it shine.
Carpets, on the other hand, may require a good scrub. If you are still seeing stains and dirt after a thorough clean, you may want to consider replacing it or, in some cases, covering it with vinyl flooring for a completely new look.
Bathroom
The bathroom is one of the most value adding rooms in your property, and there are many ways you can make it look new without needing to pay for a complete remodel. Consider the following easy fixes to increase the value of your property:
Ensure there is adequate lighting
Replace the taps
Fit new shower heads
Add a mirror
Consider including a heated towel rail
Add additional shelves, hooks, rails, and bathroom storage
Make sure the floor is clean
Add a fresh coat of paint or some new bathroom tiles
With these additions, you can make your bathroom feel brand new and massively increase the value of your property.
Add Additional Storage
Make the most of every inch of space with some well-placed storage options. There are always forgotten spots in a property that are just not reaching their full potential. Turn the concealed nook in the corridor into a cupboard, add more storage options under the stairs, and install some shelves, or maybe coat hooks, in the empty gap by the door.
Implementing clever storage solutions into your property can be the perfect way to increase its overall value without breaking the bank.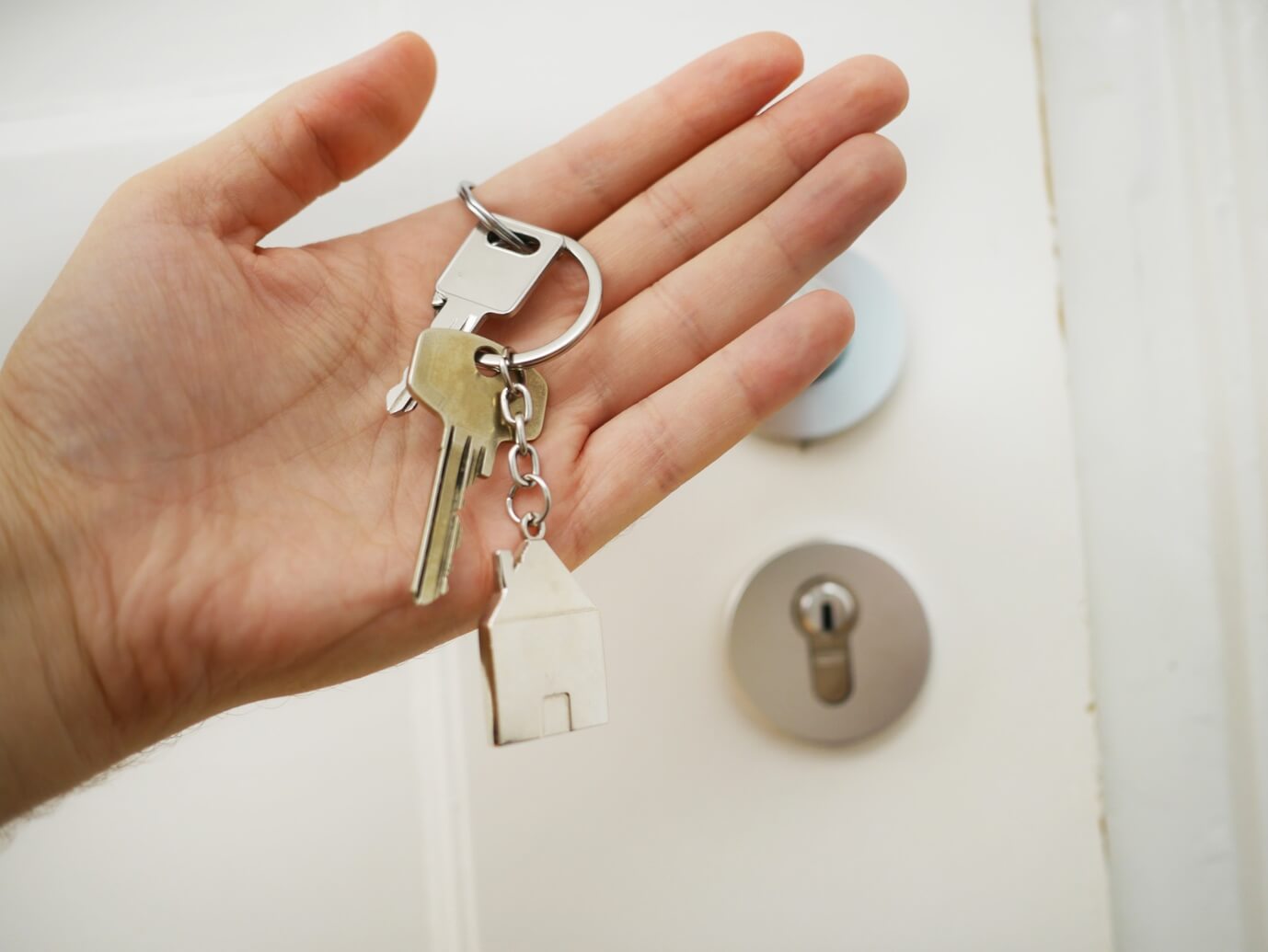 General Repairs
If in doubt, get out a screwdriver and start tightening cupboard doors. Just a few general repairs like this can massively improve the quality of your property. Nothing is worse than squeaky doors or a wonky hinge making the cabinet door appear crooked; little wd40, a new hinge and it's good as new.
These minor repairs can be done throughout your property, keep your eye out for:
Peeling wallpaper
Windows sticking
Taps that drip
A lock that doesn't work
Loose tiles
Cracks
Paint peeling
Mouldy bathroom sealants
Fixing just a few of these small problems will give your house a much better finish and keep your overall property value high.
Can You Increase the Value of Your Property Before Gifting it to a Loved One?
Improving the value of your property isn't always as challenging as people assume. There are many simple DIY tasks that will leave your house looking fantastic. If you are getting ready to give your property to a loved one, consider implementing some of these improvements on your own property to drive up the value.
Please be advised that this article is for general informational purposes only. Be sure to consult a Transfer of Equity Solicitors if you want to advise on gifting your property to a loved one. We are not liable for risks or issues associated with using or acting upon the information on this site.