We're exactly 30 days away from Christmas, and it's time to start planning for gifts, a Christmas tree and Christmas decorations
There's nothing quite like stepping back and lighting up a well-decorated Christmas tree along with the palm tree in your backyard. While perfectly shaped, symmetrical faux trees have been the trend for a while, a new trend that celebrates nature has emerged.
You might want to try something different from the traditional pine tree but still have the same magical Christmas feeling. You don't need to cut down trees, and most of these plants can be kept indoors. If you long to become a plant parent, this is the perfect place to start.
Here are a few options for you:
Lillypilly (Syzygium smithii)
Lillipillies are diverse because you can clip them to suit any occasion. This evergreen tree flowers in summer and fruits in winter, so it will always look beautiful. The red and green leaves are perfect for that festive feel. Dress up the glossy foliage of the lillypilly with tinsel or small ornaments and fairy lights.
New South Wales Christmas Bush (Ceratopetalum gummiferum)
This is another naturally festive tree. The Christmas Bush has rich dark green leaves and vivid red-pink flowers that bloom just in time for Christmas. Decorations are optional with this tree. All you will do is wrap your gifts and place them underneath the tree. Wrap up the 7.99 Hotwheels monster trucks for your boys or Disney Doorable holiday figures for 3.99. Couple that with the family pajama sets for 7.99 each, all from the Lidl weekly ad, and you've set yourselves a festive mood for the holiday.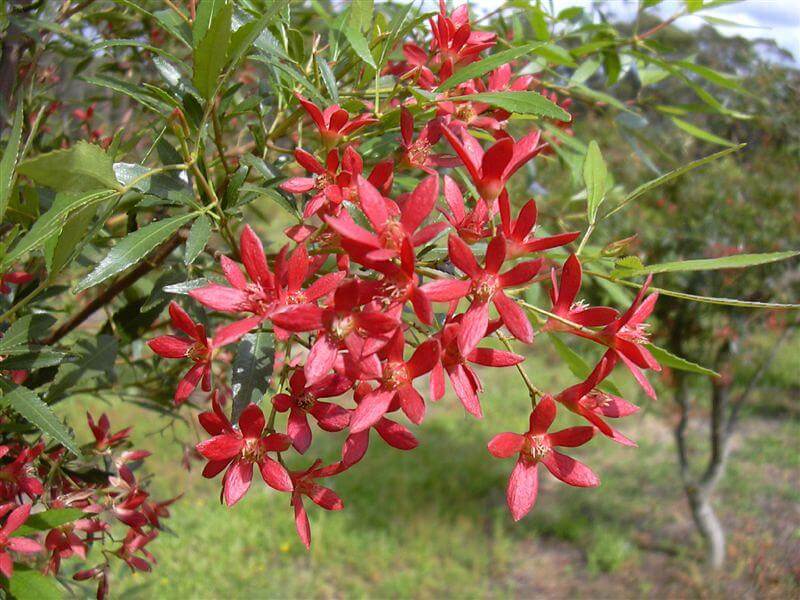 English/Japanese boxwood (Buxus)
This tree is commonly used as shrubbery because it's easy to clip it into shape due to its small round leaves. It is also quite compact, so if you are low on space, this will be the perfect tree for you. Once you've cut it into shape, you can decorate it with red and silver bows.
Italian Stone Pine (Pinus pinea)
This tree is also a great space saver. Its compact dimensions make it the perfect tree for smaller rooms. A creative way to decorate this tree would be to cut it in an umbrella shape and place decorations and ornaments underneath it like the Lidl gnome decorations for 9.99.
Dwarf Alberta Spruce (Picea glauca)
Thanks to its traditional triangle shape and dense needle foliage, it's easy to see why the Dwarf Alberta Spruce is popular as a Christmas tree substitute. If you are looking for a tree with low maintenance, the Dwarf Alberta Spruce is one. It's also simple to look after. The small evergreen requires well-drained soil and two to three weeks of watering, but no trimming is needed. Keep it in a cool, sunny spot indoors until spring, when you can replant it in your garden.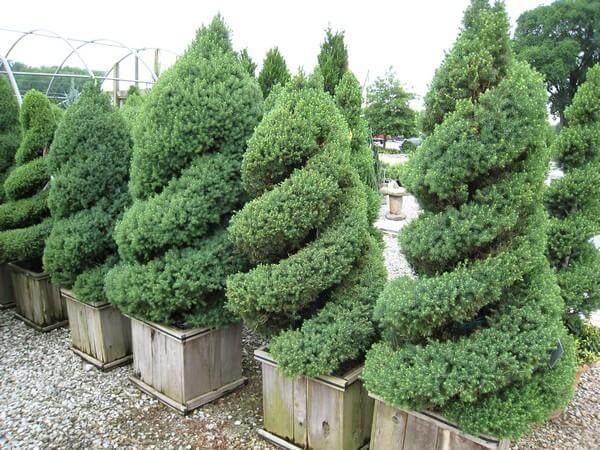 Leyland Cypress (Cupressus x leylandii)
The dark green feathery leaves on this tree are perfect for decorating. They can hold a little bit more weight than the other trees, so you can hang ornaments and wrap tinsel around this tree. These trees also grow pretty tall, so you have more space to add fairy lights and other decorations. They also have a unique scent: cedar, with sweet citrus and spice and black pepper notes. You can also use scented candles to compliment the scent profile if you love candles. The Leyland cypress goes well with scents such as bergamot and sweet orange.
Weeping fig (Ficus Benjamina)
Don't be misled by the name; this tree is anything but sad. The leaves of this plant fall over each other beautifully, creating an elegant shape. It will look great next to your shrubs. It is both grand and elegant. This is not the tree you want to clip into shape; instead, use its natural form to complement your Christmas decorations. In addition to its beauty, this is an excellent plant for poor air quality. This plant is part of the Ficus genus, which filters and purifies the air around it.
The Weeping fig also comes in a variety of colors. Look for the 'Starlight' F.benjamina type if you want something unique. This type has large patches of cream coloured leaves surrounded by smaller patches of green.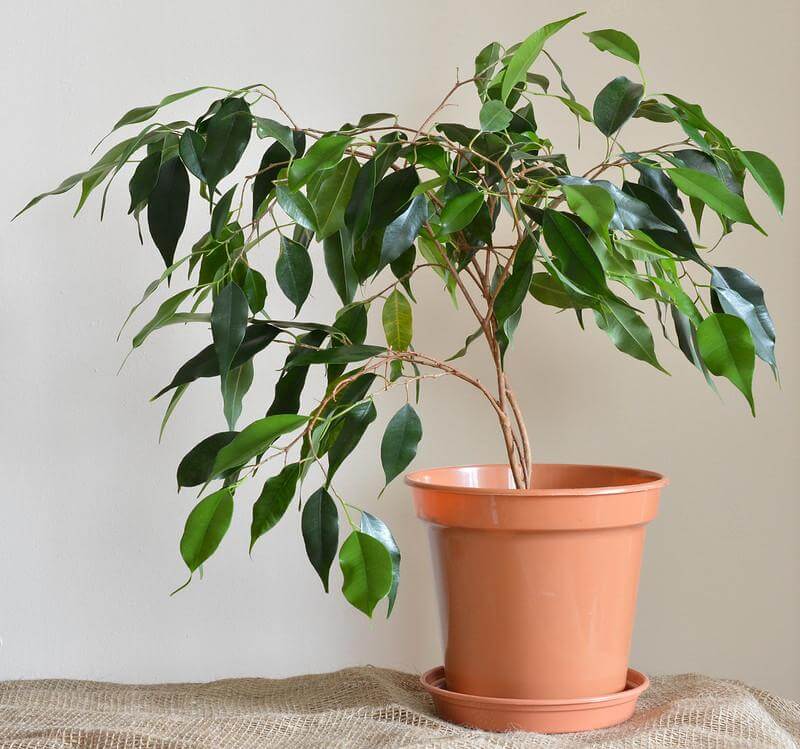 Norfolk Island Pine (Araucaria heterophylla)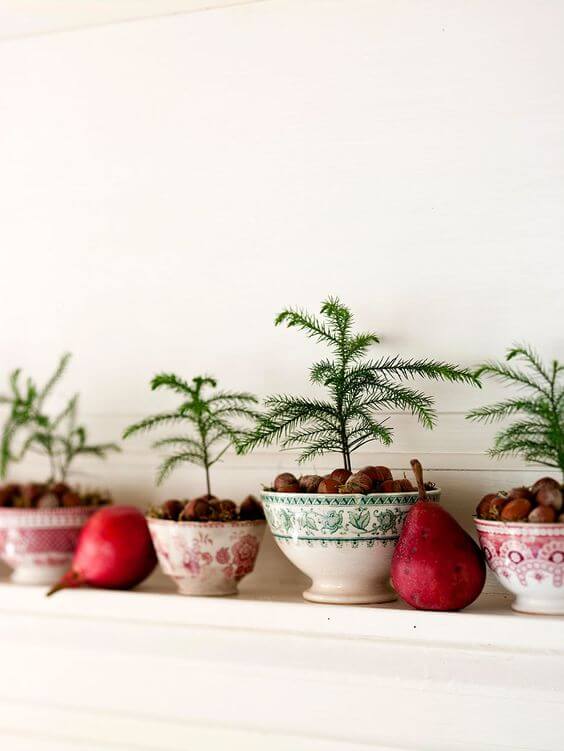 Another tree that can be planted in your garden after the holidays is the Norfolk Island Pine. Although it resembles a traditional Christmas tree, it doesn't require as much space, and it has softer needles that are not prickly or messy. Because the needles on this tree are soft, you need to use lightweight decorations and fairy lights that don't emit too much heat. Alternatively, you could have several smaller Island Pines on a ledge or table with ornaments around them.