Goats are one of their kind animals. They are seemingly peace-loving and seem to have the superpower of calming other people down by just coming in their sight. They are my favorite animals, and I am very sure that most of them like them too.
If you have kids, you will probably agree with me on this when I say that they are the safest animals who can be near you little one without you being concerned. And the children like them too.
Goats also are very reliable animals and can protect your farm by signaling you of trespassers and threats. They are of great utility and can help humans with a lot of stuff. Goats are a primary source of milk and meat to a considerable part of the world.
The blue sheep we eat are made from the goat milk. Many of the cheese variety we have today made from different breeds of goats and sheep. This way, they have been the source of income for some of the biggest dairy products companies in the world.
Apart from the milk, goats are very good lawnmowers and weed cutters. Yes, you heard me right. They also compete with heavy and expensive lawnmowers and weed cutters and give these companies a run for their money. Assuming the byproducts and advantages associated with goats, many people with big farms still trust goats over technical advancements to maintain their area.
Goats are generally tamed in a herd, and a sheepdog is also domesticated who could closely supervise and do surveillance of the herd. In addition to that, one may even need a shepherd to look after the goats and make sure that they are doing their work.
Proper taming and nurturing of goats is a must for every farmer or a herd owner. Giving them a proper diet consisting of hay, cereals, and grass will help them gain immunity to many diseases. We are arranging proper drinking facilities for them. And, most importantly, making a secure home/yard for them.
The latter is essential as goats need to be saved from outside threats. By building a fence around the yard can protect them from outside animals who might break in to hunt them down. A fence will also prevent goats from leaving the yards as, if one does so, the whole herd is likely to do so. This is because they move in a herd.
But building a fence is not easy. You need first to decide which type of fence will be the most suitable for your goats depending on their size, age, and, most importantly, their notoriousness. There are a lot of different types of fences to choose from for you goat.
We have discussed below 25 different types of fences that are most popular and appeal to a lot of goat owners. To see all the fences one by one and decide which will be the best for your goats.
1. Large Square Wire Goat Fence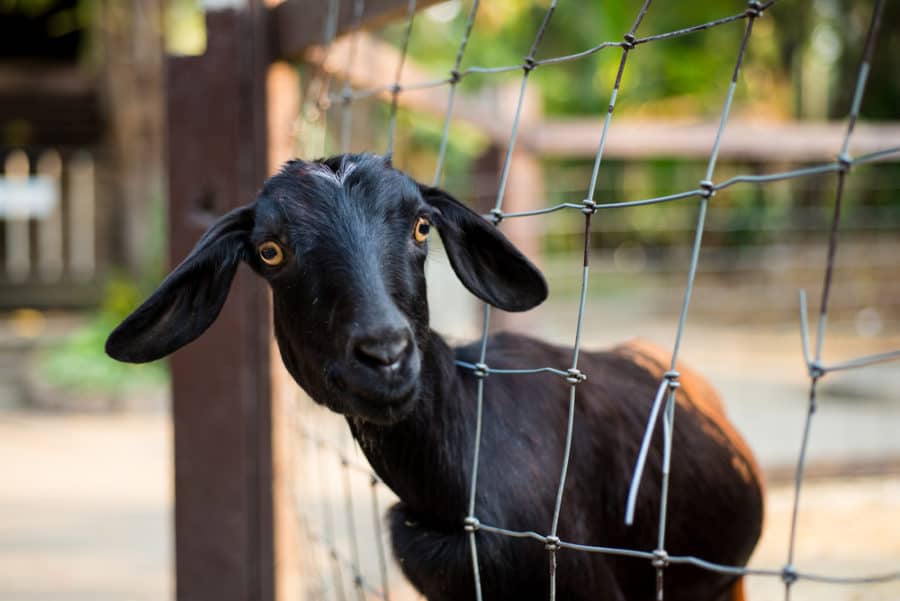 These are probably the most common way of fencing, which appears to be proper. As we know from the name, the fence is constructed with the help of wires. The wires are Chris-crossed to form the shape of large squares. They are stretched between two wooden poles and run similarly across the fence.
They are very affordable and practical. These fences also allow the goats to peep their heads out of the fence, which is their general habit. One needs to make sure that the gap is enough for the goats to peep their heads out but far less from the space through which they can escape.
2. Rectangular Wire Goat Fence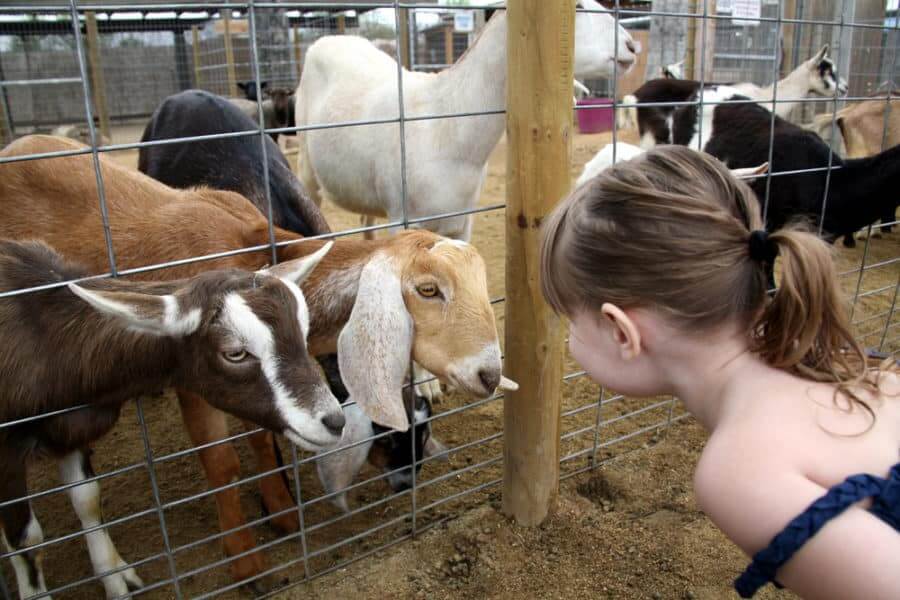 This is also a prevalent method of fencing and is also done using a wire. They are stretched between two wooden poles and have enough gap so that the goats can peep their heads out. The size of the rectangle starts decreasing towards the bottom so that the goats cannot escape through the fence. This is a very innovative fencing technique.
3. Wire Mesh Goat Fence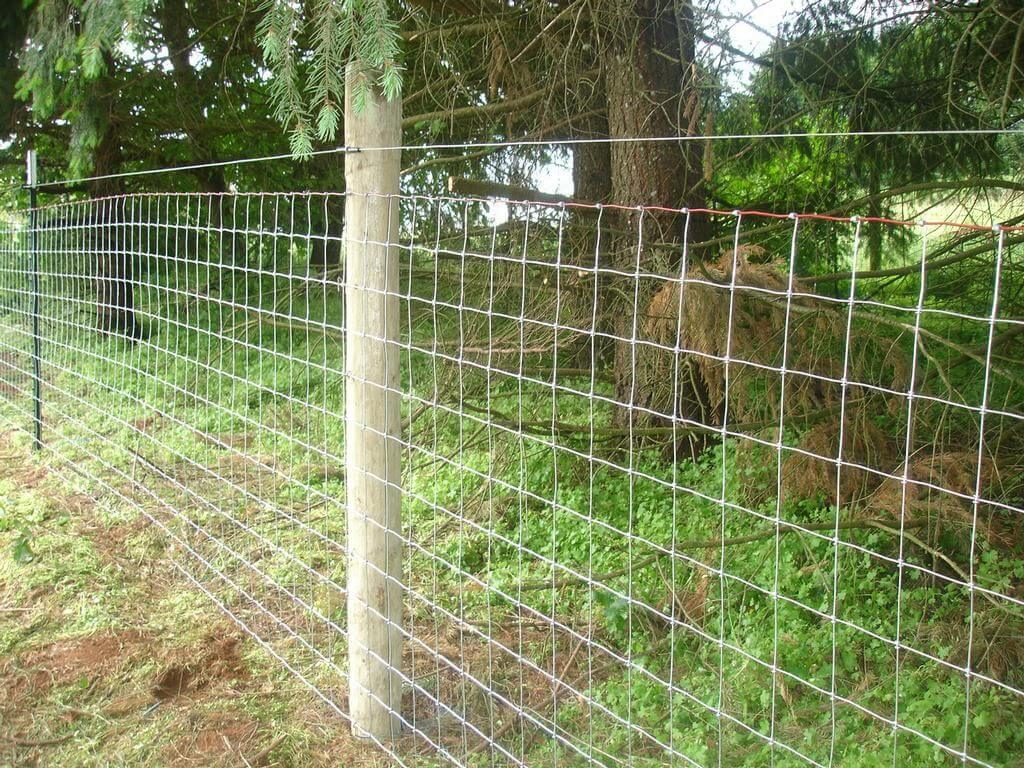 This probably appears to be the clumsiest fencing technique of all, and it is. But it is very affordable and can be easily constructed with the help of things that are nearby or easily accessible. In this sense, they are the cheapest fences you can make, and they also work well. These are also made of wire like the ones before.
4. Barbed Wire Goat Fence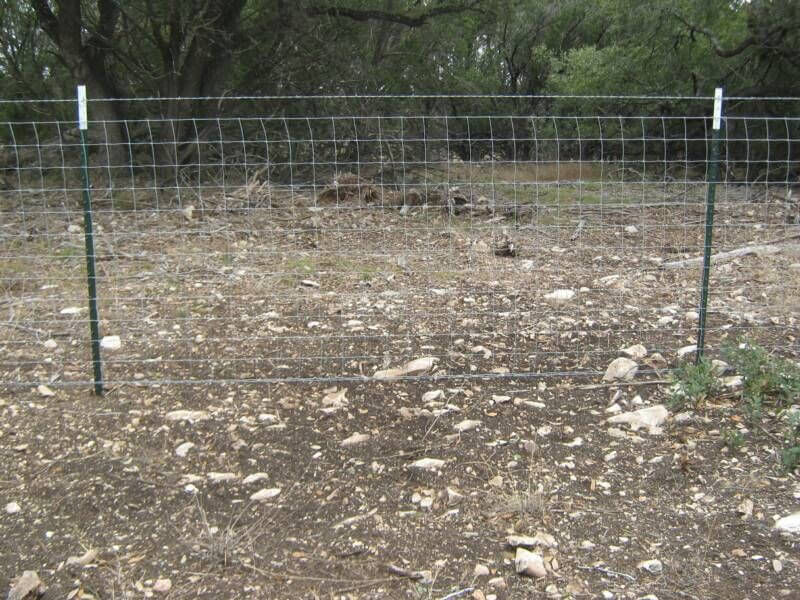 This probably seems to be one of the roughest fences of all because of the spiky wire. This type of fence is beneficial in keeping the outside animals away from your goat. One can find barbed wire fences in a lot of places and find it very easy to prepare one for himself/herself as it is very affordable and easily accessible. Be extra cautious while installing this type of fence as you may get hurt from the barbed wire.
5. Black Metal Rectangular Goat Fence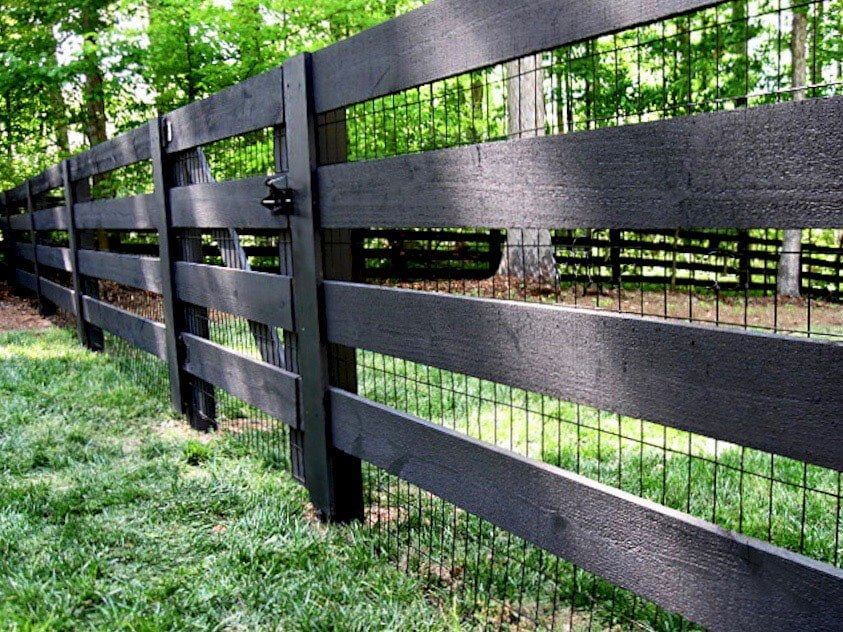 Very similar to the Rectangular wire goat fence, the Black metal goat fences are a brilliant choice. The rectangles in this fence also start to diminish in size as it moves towards the bottom. Instead of being constructed with standard wire, these are constructed with a thicker and more strong metal.
6. Wooden Slat Goat Fence with food trough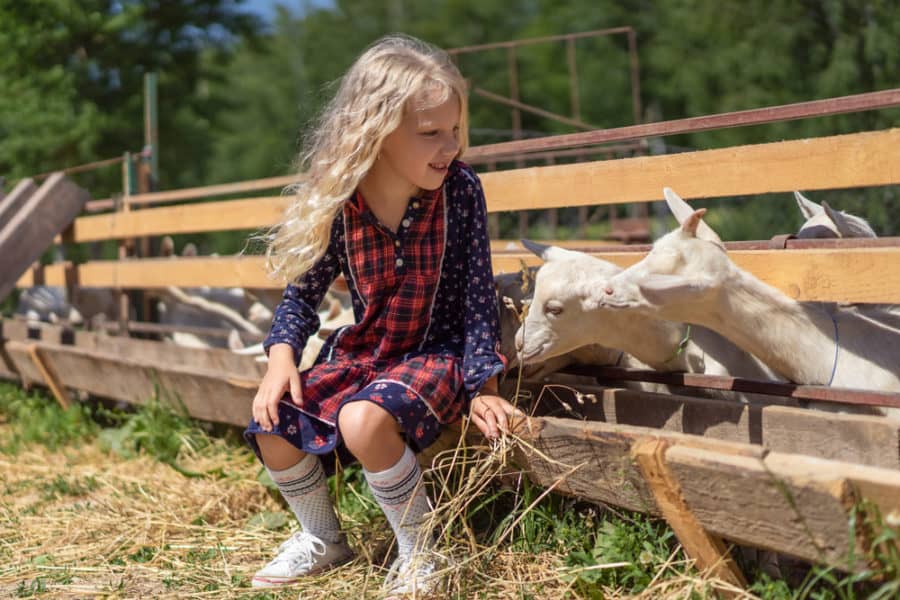 These fences are composed of long wooden slats running horizontally to the ground along the length of the fence. These slats are placed parallel to each other so that the goats can peep their heads out and feed on the food which has been put at the trough attached just beside the fence. The food also runs along the length of the fence. This is a brilliant option in which you can both keep your animals in the right positions and make food available for them every time.
7. Rustic Wood Goat Fence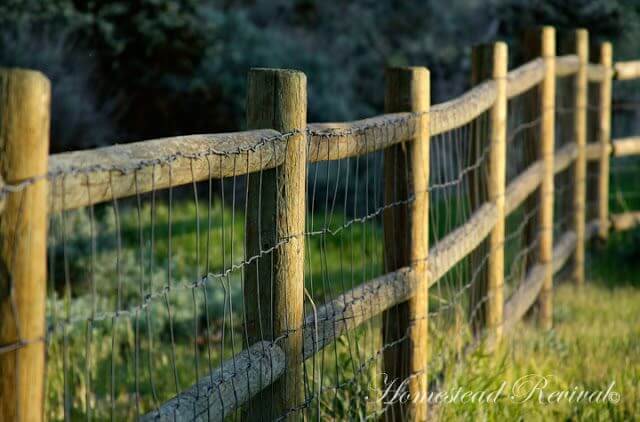 From the name, we can conclude the rustic look of these types of fences. These are composed of wooden logs standing parallel to each other, leaving enough space for the animal to peep her head. The wood used is generally with reclaimed wood.
8. Solid Log Goat Fence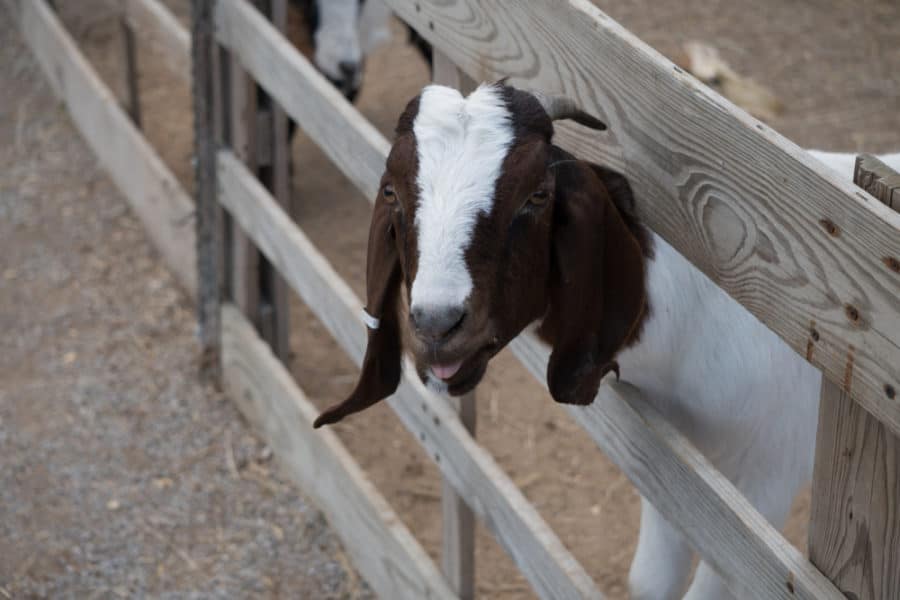 These fences are composed of long logs of woods stacked on top of one other to create a boundary. This is generally done to protect the goats from the outside world.
9. Red Slat Goat Fence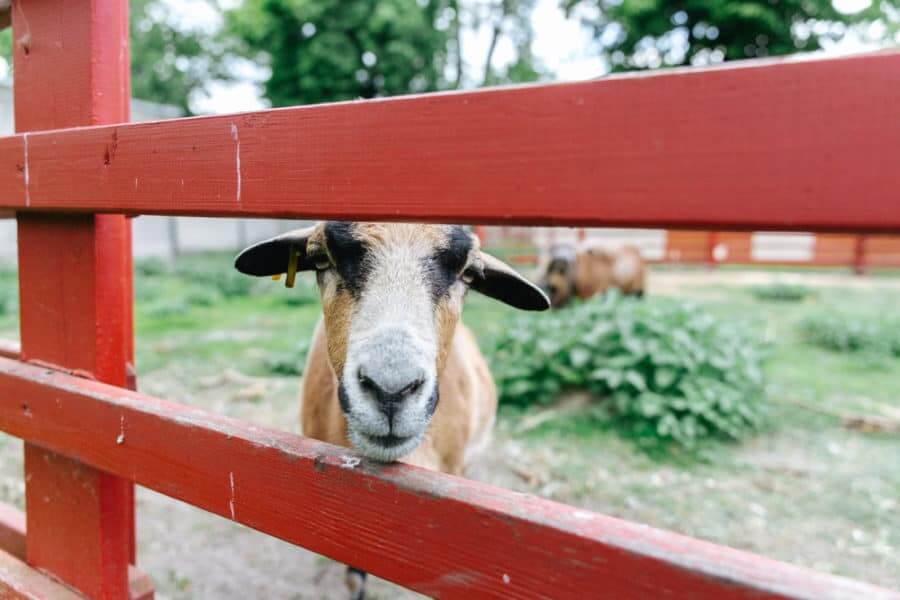 Red Slat fences are identifiable because of their color. Composed of wooden slats, these are like any other wooden slat fence has more massive sized woods and the red color of course.
10. Wood Framed Mesh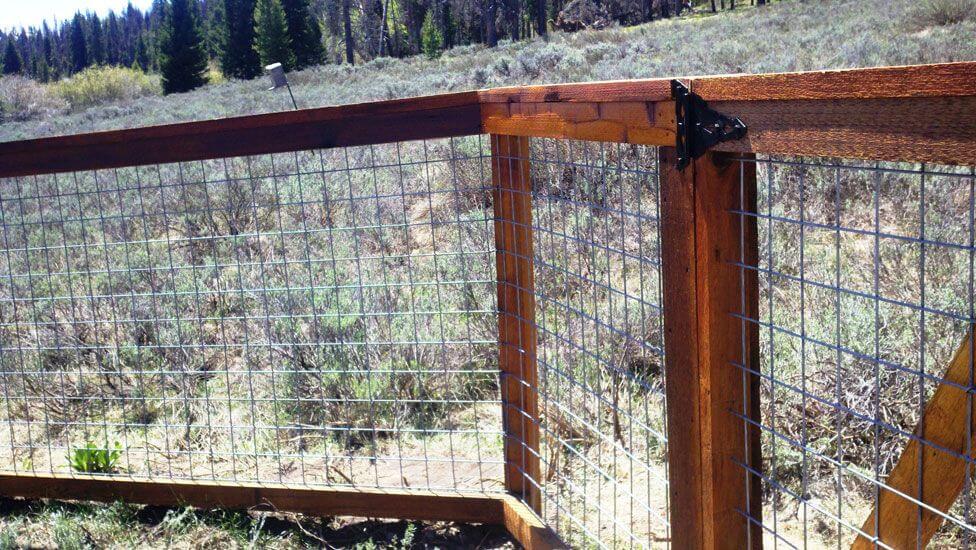 These types of fence use the wooden framework and wire mesh. They are generally not very high and hence are not regarded as a very safe option to keep animals away from the threat.
11. Natural Wood Slat Goat Fence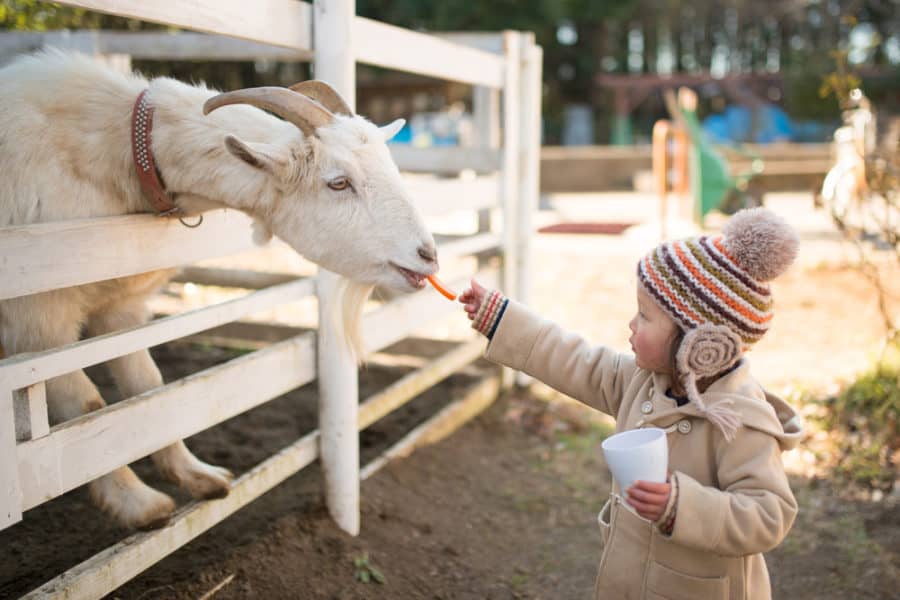 These fences are very similar to wood slats fences discussed earlier, but they consist of wooden slats of two widths. One is generally narrower (used mare towards the bottom and one is thick. They are placed alternatively. At the top level, the thinner slat is not placed so that the goat can peep out her head. This takes a lot more construction time than any standard fence type.
12. Post Goat Fence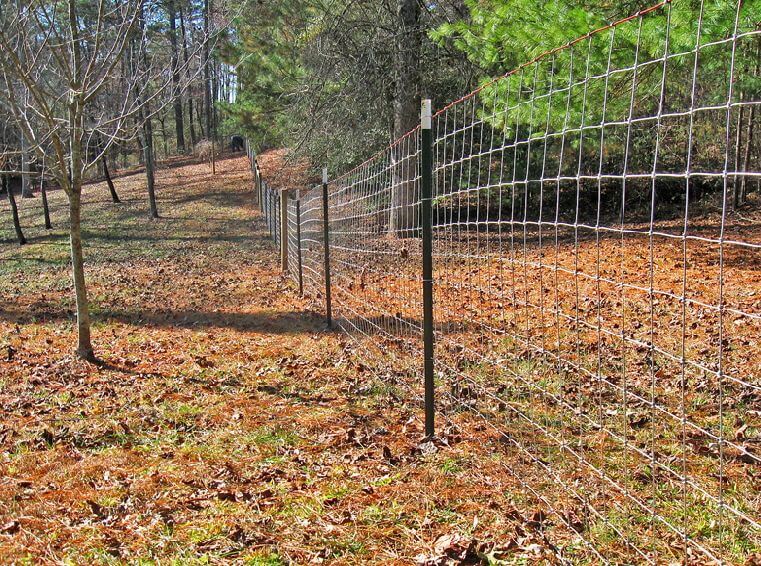 A very affordable and secure option that can be done by yourself, and you do not need to take help from anyone. All you need for these types of fences are some posts and some boards to go along with them.
13. Painted Goat Fence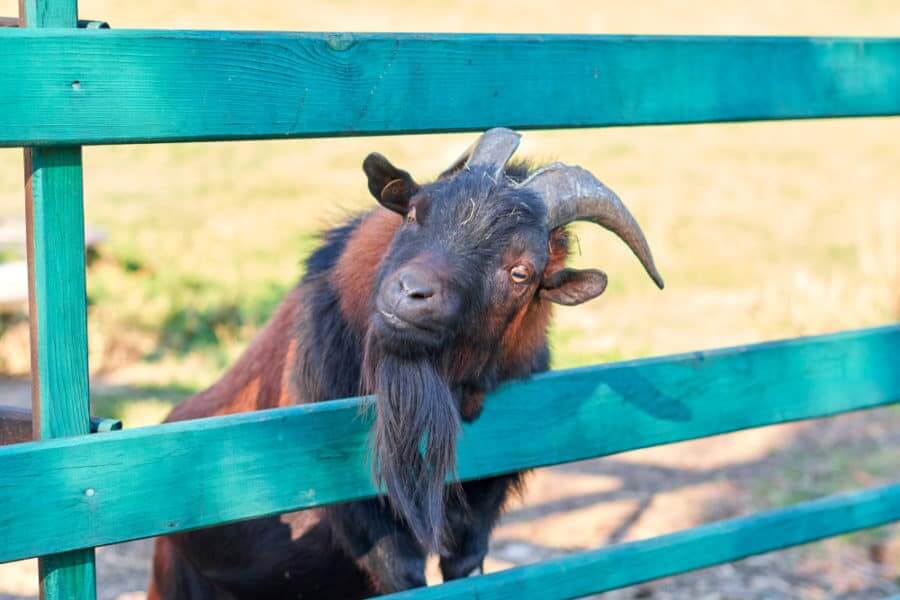 These types of fences are constructed of thinner slats at the bottom and broader slats at the top. The width of the slat decreases when we move towards the bottom. Also, the space between the slats is highest at the top and decreases as we move towards the bottom.
14. Slanted Goat Fence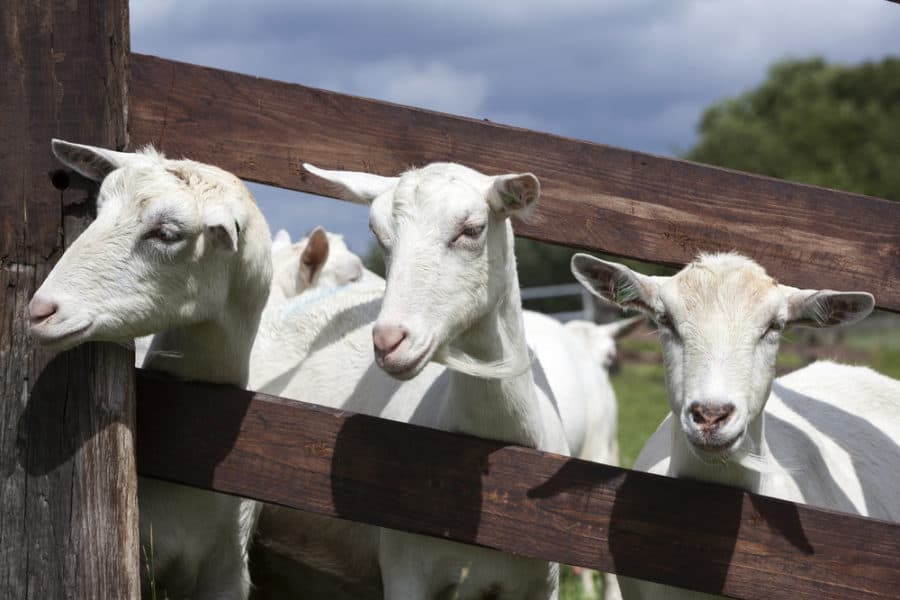 For uneven or slanting surfaces, a slanting goat fence is the most suitable option. The Slats are adjusted to the floor, and space is provided between the slats for the goats to peep their heads out.
15. Bamboo Pen and Goat Fence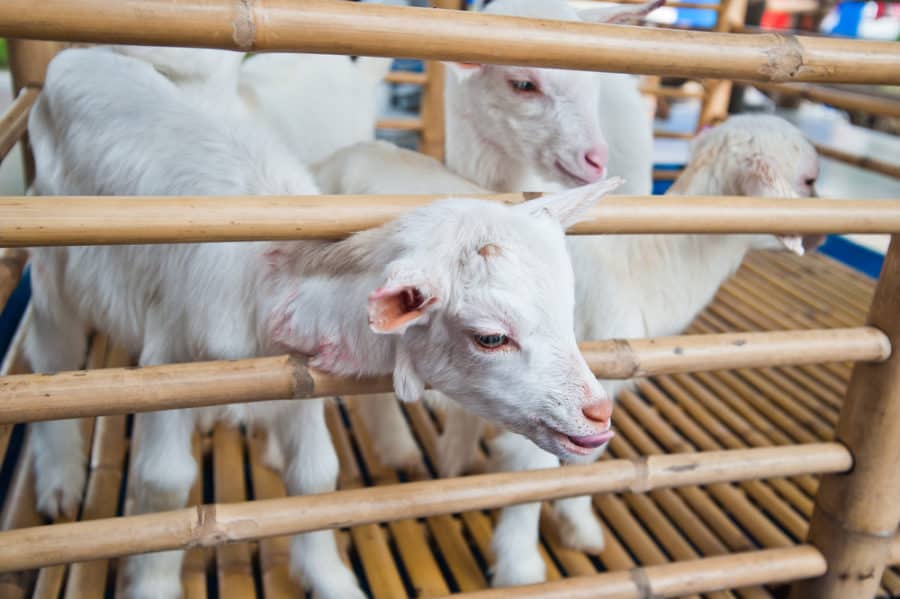 These are composed of long pieces of bamboo to secure the baby or small-sized goats. The floor is also constructed of bamboo, which makes it look fabulous.
16. Slatted Goat Fence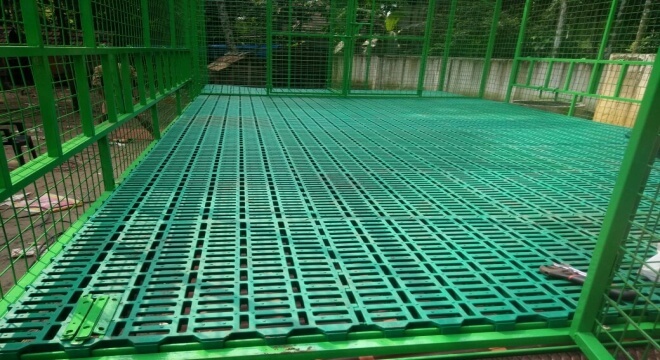 These are also composed of wooden slats with Thicker slats at the bottom and top and thinner slats in the middle.
17. Diagonal Slatted Goat Fence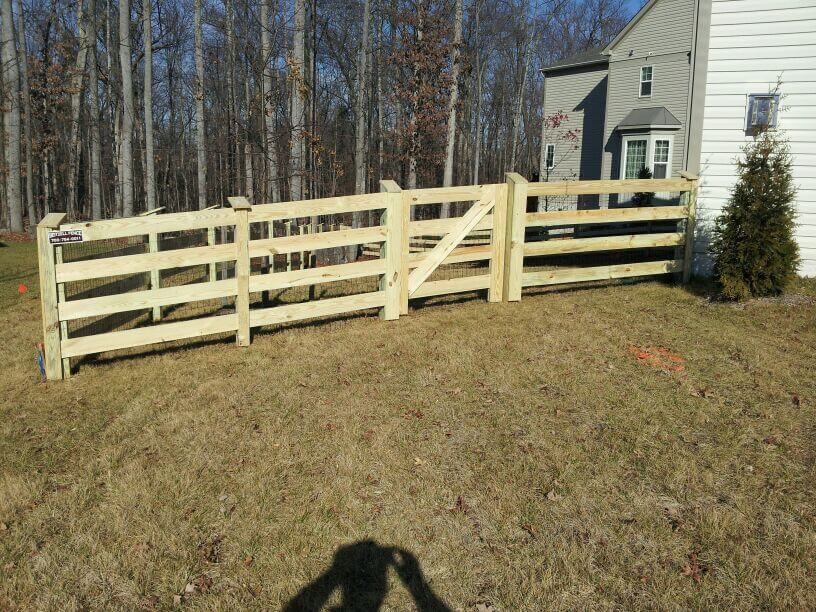 In this type of fence, the poles run diagonally and not in a vertical fashion. The slats can be parallel to the ground— a very safe and robust option to choose from.
18. Colorful Goat Fence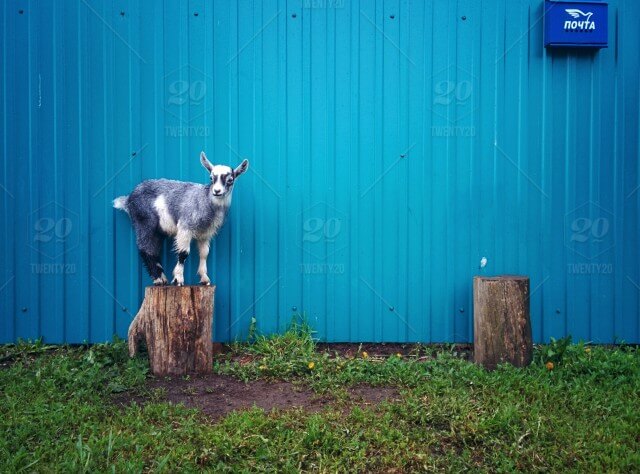 An ordinary goat fence with a mix of colors seems to be very attractive both to our eyes and the goat's eyes. The fence is constructed of wooden boards.
19. Reclaimed Wood Goat Fence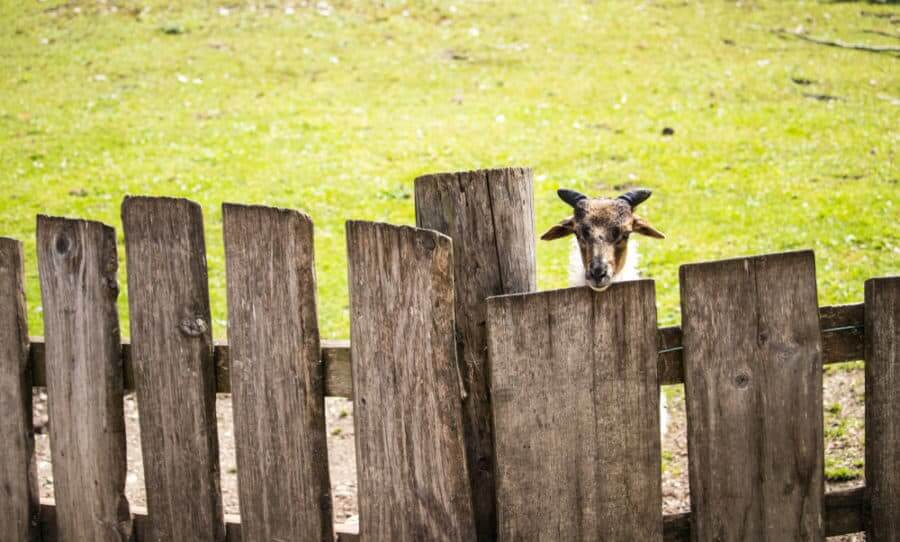 A very affordable method of fencing. This can be constructed by using reclaimed wood. Its look is not one of its significant characteristics so that you know.
20. Wrought Iron Goat Fence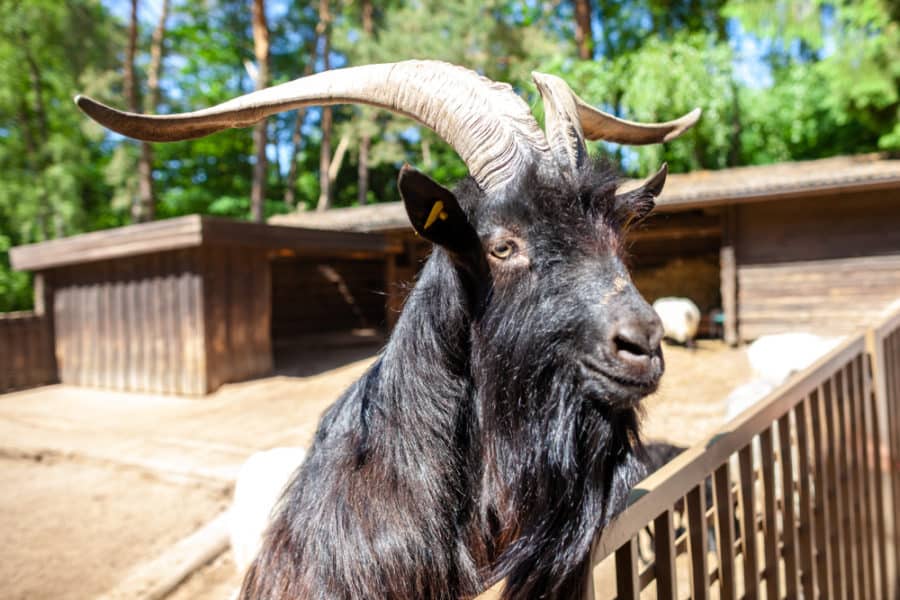 Composed of metal, these fences are strong and durable.
Conclusion
These are some of the most appropriate goat fencing options for your goats in 2020.