Having a big lawn or garden always comes with responsibility and patience. A lawn owner would probably agree with the fact that lawn chores are never-ending. This is the reason some companies in the market help you with all those chores.
One such company is TruGreen which offers a wide range of lawn maintenance services. However, since it provides a variety of services, people often do not understand how much TruGreen services cost?
Having patience in letting your lawn and plants thrive is easy and nice as you watch your plants grow from the bottom. However, the real part is looking after your lawn and maintaining it. Who does not want someone else to do all those sweat-dripping chores on the lawn for them? And that is why TruGreen is so popular among lawn owners.
What Does TruGreen Offer?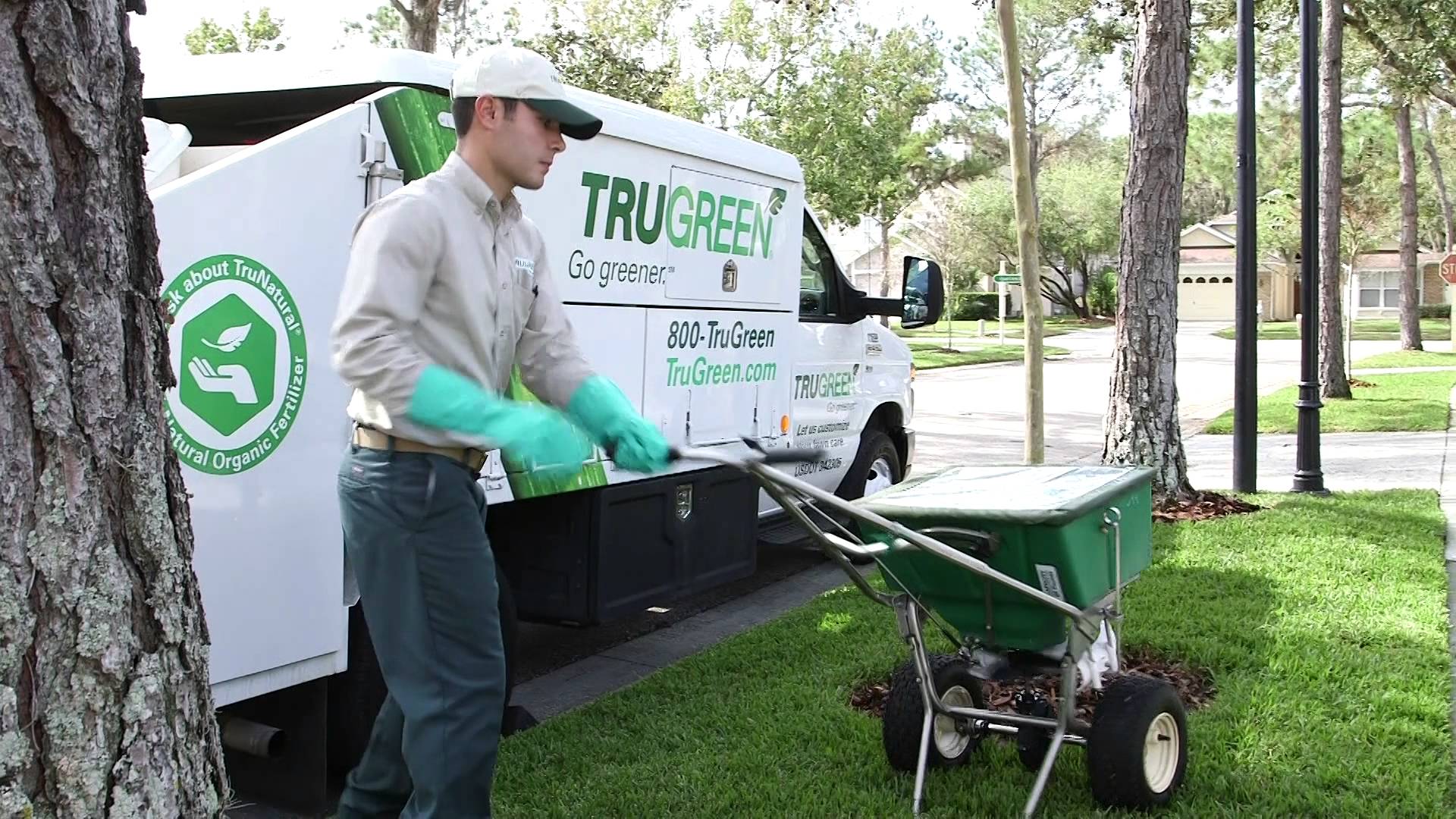 Before knowing how much TruGreen costs, you should know what the company has in store for you.
TruGreen is a company that offers various lawn maintenance services to both personal and commercial clients. With its availability in 49 states, TruGreen has become a go-to lawn maintenance service provider for many lawn owners, both homeowners, and commercial owners.
The services of TruGreen's cost on an annual basis. They send a specialist to you to solve all kinds of lawn problems, and then services are provided to you according to your demands and requirements. There are five basic annual plans that the company offers. This variety of plans allow the client to choose efficiently according to his needs.
Even with great advertising strategies, they never reveal how much exactly the services of TruGreen cost? If you also wish to know about their plans, services, and cost, then keep reading. Here is everything you should know about the plans, services, and charges of TruGreen.
The 5 Basic Plans
As mentioned earlier, TruGreen offers five basic plans to its customers, which work on an annual subscription. Each program fulfils different needs and comes with a different budget. They also offer an option of an eco-friendly garden for environmentally active clients.
With these plans, also allow you to take up any add-on services that you want. These add-on services aim at solving problems of your garden like lawn aeration, overseeding, trimming of trees and bushes, and many more. Below are the five basic plans from which you can choose the right one for yourself.
TruMaintenance
This basic plan offers fertilization, weed treatment, and soil lime amendment.
TruHealth
This is a standard plan that offers fertilization, weed treatment, soil lime amendment and insect control. This plan offers 8 annual visits from their Truexperts.
TruComplete
This plan includes fertilization, weed control, soil lime amendment, insect control with one-time soil aeration, and one-time overseeding. This plan grants 8 annual visits from its Truexperts.
TruSignature
This plan covers everything that a big lawn would require. It includes fertilization, weed control, soil lime amendment and insect control, along with tree and shrub maintenance. This plan offers 12 annual visits from their Truexperts with soil aeration and overseeding.
TruNatural
This plan includes everything eco-friendly for environmentally conscious people. Eco-friendly materials like organic fertilizers are used in this plan. Free weed control and solutions can be added to the plan on request.
All these basic plans come with TruGreen healthy lawn guarantee. This guarantee gives assurance to clients that the company would make possible adjustments and try their best to give the client great results.
The Add-Ons
As mentioned earlier, TruGreen also offers various additional services with these 5 basic plans. These additional services from TruGreen cost extra but are worth it all if your lawn really needs them. So, keep reading to know the additional services that TruGreen offers.
Pest Control Service
The company offers a TruGreen Perimeter Pest control service that helps in keeping away the pests from your lawn. They also offer a Trushield Tick and Flea control plan to keep away all kinds of pests and their diseases.
Aeration
They offer the service of aeration to make sure that your lawn looks lush green and healthy. This additional service can be added when you notice your lawn is unhealthy and dull.
Soil Amendment Service
This service helps make your soil healthy with the right pH level and the right amount of nutrients.
Grub Prevention and Control Service
The harmful larvae of beetles that can ruin the lawn are called grub. This service aims at destroying the grub and keeping it away from your lawn so that the lawn grows healthy and green.
How Much Does TruGreen Cost?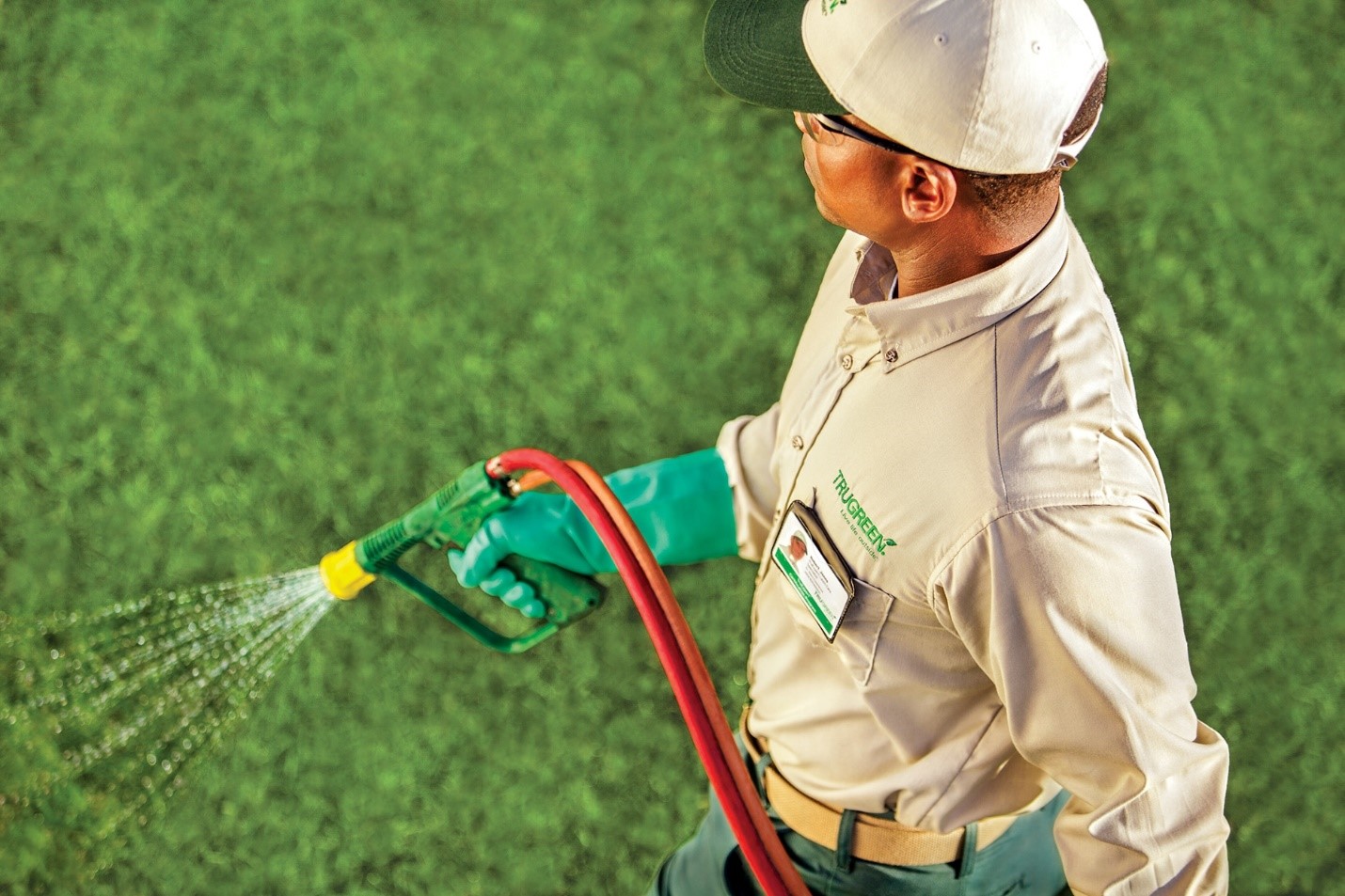 If you have been interested in the services of TruGreen, you must have visited its site. And, if you have, then you probably know that they have not mentioned any price list for their plans and services on the site. They do not mention their prices even in advertisements. The reason behind this is they do not have a fixed price.
TruGreen's cost differs at different locations. This is because many factors decide how much TruGreen should cost.
Lawn Size: The most crucial factor that matters while estimating TruGreen's cost is your lawn's size. Every lawn comes in a different size. Moreover, TruGreen offers its services to both personal and commercial clients. So, lawn size makes a huge difference in the prices.
Location: The city where you live also matters in cost estimation. TruGreen does not provide services in some cities and costs extra for a few cities. Price changes in a few cities because of the transport charges they take up so that their employees could visit your lawn.
Lawn Health: Your lawn health determines the amount of work and services it would need. And, the more services your lawn needs, the more TruGreen would cost you. So, if your lawn is already green and untouched by pests, you would need fewer services. However, if your lawn has pests or is ruined by dogs, cats and does not have proper soil, then you might need to opt for more services at TruGreen.
Plan: The five basic plans include different services, and all these services cost differently. So, the plan you choose would also affect the money you have to pay. If you opt for TruMaintenance, you will have to pay less as it offers fewer services. If you go with TruComplete, you will have to pay more because of its more services.
Moreover, the cost of additional services gets added up separately when you choose them. So, the add-ons you choose will also affect the cost you pay.
The above factors play an important role in the estimation of charges, and these factors cannot even be ignored.
An Estimation: For half an acre of land
After going through the factors that affect TruGreen cost, it is estimated somewhere between $640 to $1500 for roughly half an acre of land. The prices would vary according to the plans and additional services that you opt for.
For 5000 Square Feet of Land
In August 2020, the Consumer Affairs blog was given a quote for 5000 square feet of lawn. This lawn is in an Oklahoman city, and the selection mentioned prices of various plans. The TruMaintenance plan of TruGreen cost $485.65 while the charge for the Truhealth plan was $568.6. The highest charges were for the Trucomplete plan with $777.6. 
Some of the add-on services were also mentioned with their prices like tree and shrub care service was for $709.65 and Trucare Mosquito defence cost $464.70. The Trushield Tick and Flea control service was mentioned for $404.75.
For 22,000 Square Feet of Land
The "This Old House Blog" published some estimates of TruGreen cost in 2020.
Customer Reviews
After knowing about the services that the company offers, it would make a lawn-lover invest in it. Although, when real and experienced clients give you the reviews, that is when the reality comes to the show. If you read the reviews of TruGreen, you would find mixed reviews.
Customers appreciated the hard work and efforts of excellent employees of the company who personally worked for the good of lawns. Reviews also highlighted the effectiveness of some add-on services as well as some services from the plans.
On the other hand, some people gave average reviews. Lack of communication was highlighted as a common problem. Also, the problem of the renewal of services automatically was mentioned. This means that the client had to inform in advance to stop the subscription. If not informed, they automatically renew your plan.
Is TruGreen For You?
At last, one thing is clear- how much does the TruGreen cost depends on your area and location. TruGreen would give you great results only when you are willing to pay some bucks.
However, in today's time and age, nobody has the time to maintain their lawn with detailed analysis. So, if you have a considerably big lawn, TruGreen would work for you.
After all, TruGreen is only worth the money when you can get something out of it. It is only useful when you can consume their services to the fullest.