Green living has been quite the trend as of late, given that people are becoming more aware of the danger of global warming and how this affects their health, as well as Mother Earth. Though, staying trendy isn't the only benefit you can expect to reap once you decide to make it part of your life.
Think of it this way: it's your chance to finally give back to the environment, instead of only taking and utilising. There are various options you can choose as your means to start living a green lifestyle, such as incorporating life-changing habits. Those that work in favour of preserving and caring for the nature that surrounds you are a nice choice, which of course includes your eating and shopping patterns and routines.
Still, if you're looking for that grand impact of impacts, it's got to be something more large-scale, like deciding to live in cutting-edge environmentally friendly houses, as is the case with those based on the modular concept. There's been a great deal of hype with this type of construction as of late, and it's understandable as to why that is.
Looking at it from the bigger picture, it's a solution that helps people live sustainable and resource-friendly lifestyles, so it's not surprising it's been baptised as "the future of construction" or the "future of housing". Now, looking at it closely, there are more aspects that show you can significantly benefit from living in such homes.
This includes, but is not limited to, safe and secure off-site construction with sustainable materials of quality, quick assembly, as well as easy customisation of the design. As a result of these, there are additional advantages in terms of eco-friendliness. Without further ado, let's check them out!
Energy-Efficiency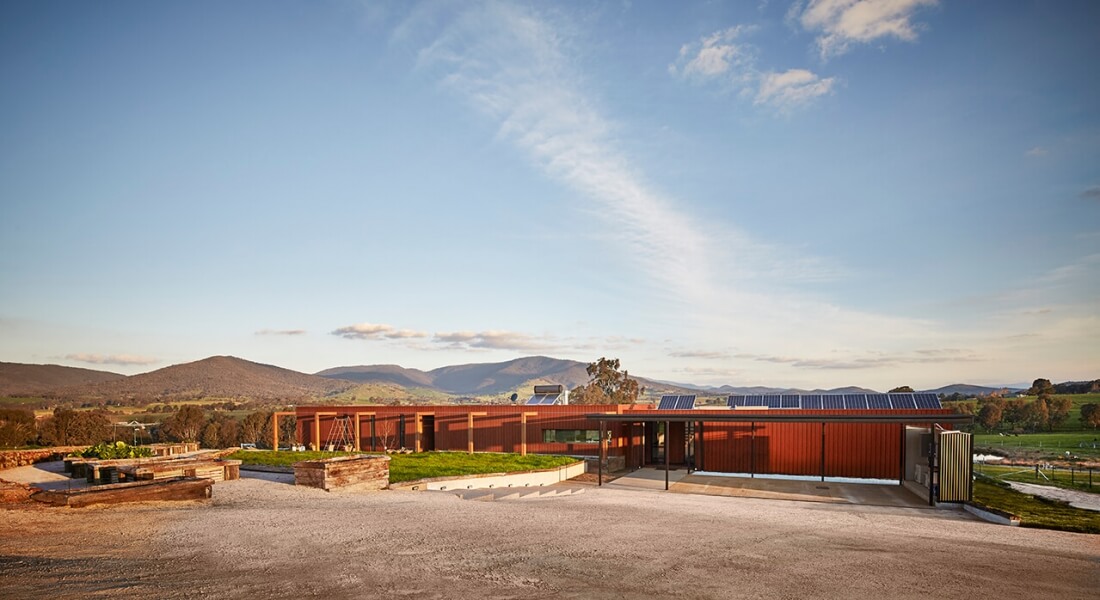 Source: modscape.com.au
With energy prices constantly increasing, many of us turn more economical than we would have imagined once it comes to monthly payments. With ingenious and functional environmentally friendly homes you won't have to worry about your electrical bills as they're created based on advanced technologies and materials in order to lower the energy demands.
The passive design principles applied by reliable modular construction companies focus on making the most of the home's energy. They do so by looking into aspects such as layout, the home's orientation, as well as thermal performance, ventilation, and insulation to give you the most energy-efficient design.
By providing environmentally friendly houses that utilise solar energy by having solar power off-grid systems and properly positioned windows, they reduce the need for auxiliary heating from thermostats and cooling. Moreover, features in the example of double-glazed windows and doors, low-energy lighting like LED, plus composite panels all work in favour of reducing your electrical expenses.
Water Efficiency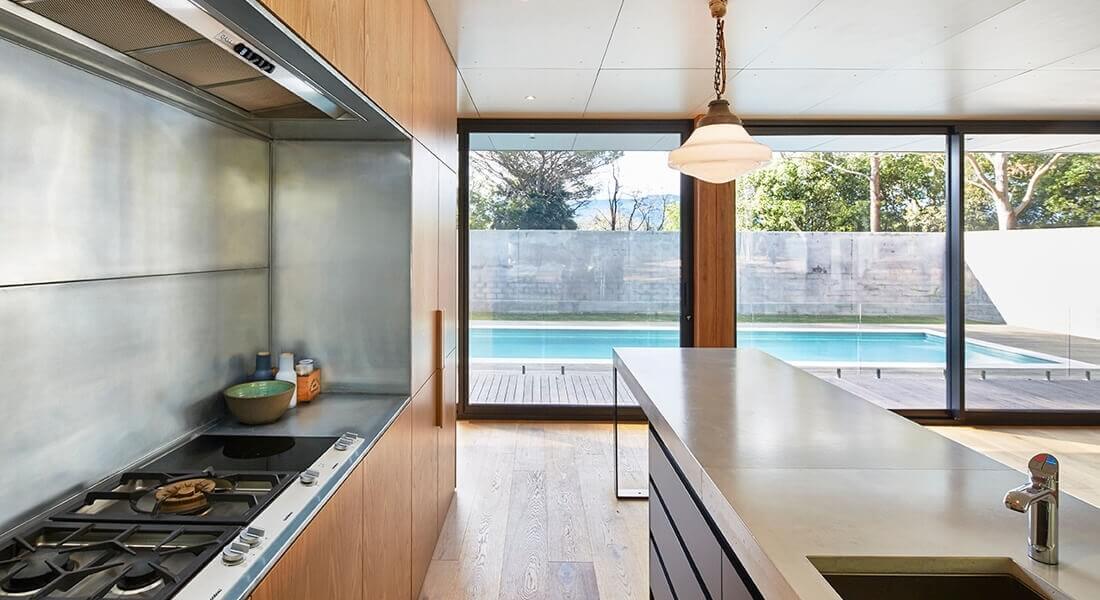 Source: modscape.com.au
Much like energy, there's a great deal of water waste in households. And there are more culprits than one: from leaky faucets and old fixtures to bad water habits. Designers of eco-friendly homes take all these into account when coming up with the most water-efficient solutions.
Besides implementing fixtures with water rating labels that would help you out with your water use, they stress out the importance of water conservation too with the addition of greywater collection systems. Furthermore, the use of solar-based water heating systems in modular homes also assists with cutting down on the expenses since they require shorter water pipes that don't lose heat easily.
Waste Reduction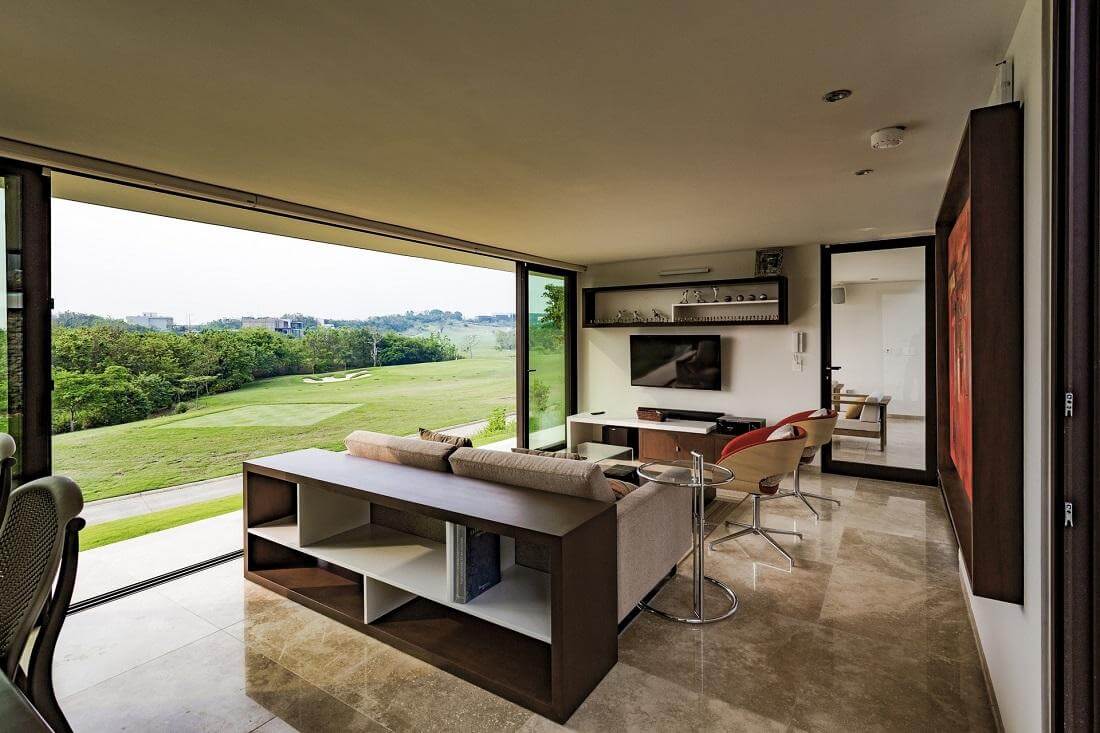 Source: adorable-home.com
There's nothing shocking about the fact waste is a serious problem with traditionally built homes. When I say waste I don't only refer to the huge amounts of garbage that ends on the landfills of on-site construction, but also that of wasted materials.
Having in mind environmentally friendly houses are prefabricated, all of the construction happens in factories and warehouses with precise processes that allow nothing to be misused. Rough estimates account for waste reduction during construction in controlled factory environments of about 52%, making this reason alone valid for you to choose to live in a modular home.
Another reason would be the fact designers go to great lengths to provide you with a home that allows you to keep up with your green lifestyle. This is possible by focusing on the implementation of carefully sourced materials that allow for recycling as is the case with sustainable timber and highly recyclable steel.
Environmental Impact Reduction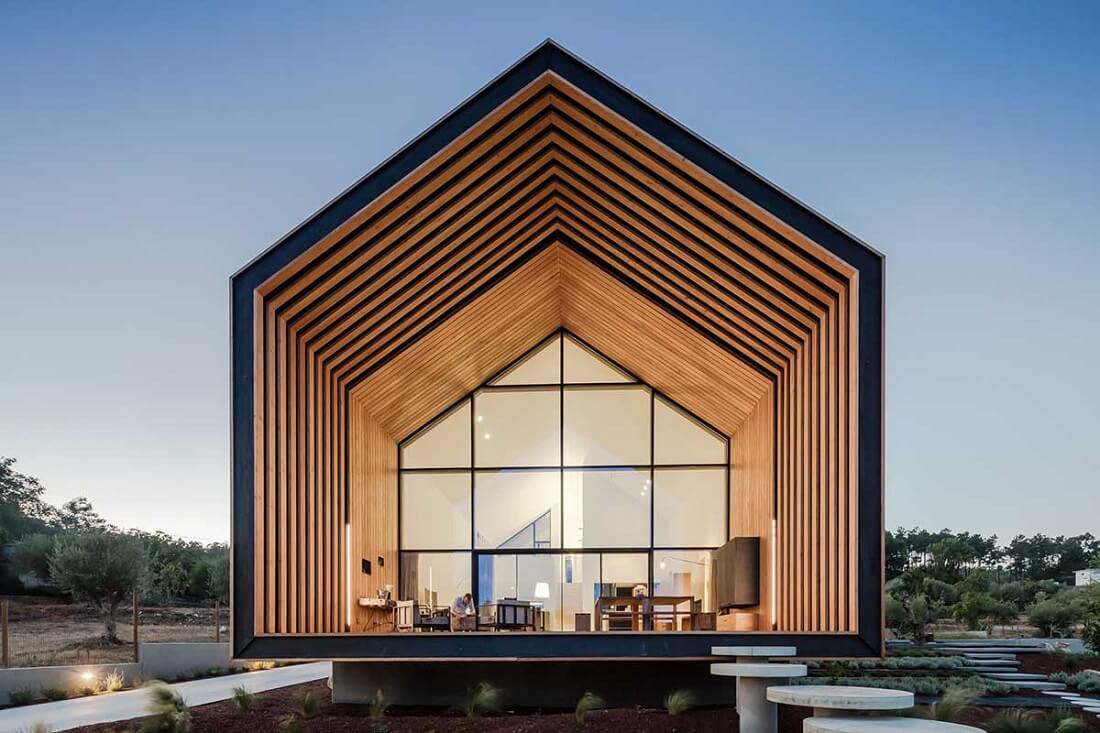 Source: gaiapsychology.org
There's nothing great about on-site built homes when we take their environmental impact into consideration. Unlike them, prefab homes would help you with lowering your carbon footprint and sustaining the environment for future generations because they're designed for the specific locations where you'd live.
Paying attention to the surroundings, they're created to interact well with nature instead of spoiling it for the convenience of the construction. In this aspect, there's significantly less impact on the site, as the focus is on preserving the vegetation of fruits, vegetables, and berries, as well as the topsoil. Getting yourself a home such as this would enable you to truly live in harmony with nature!
Increased Durability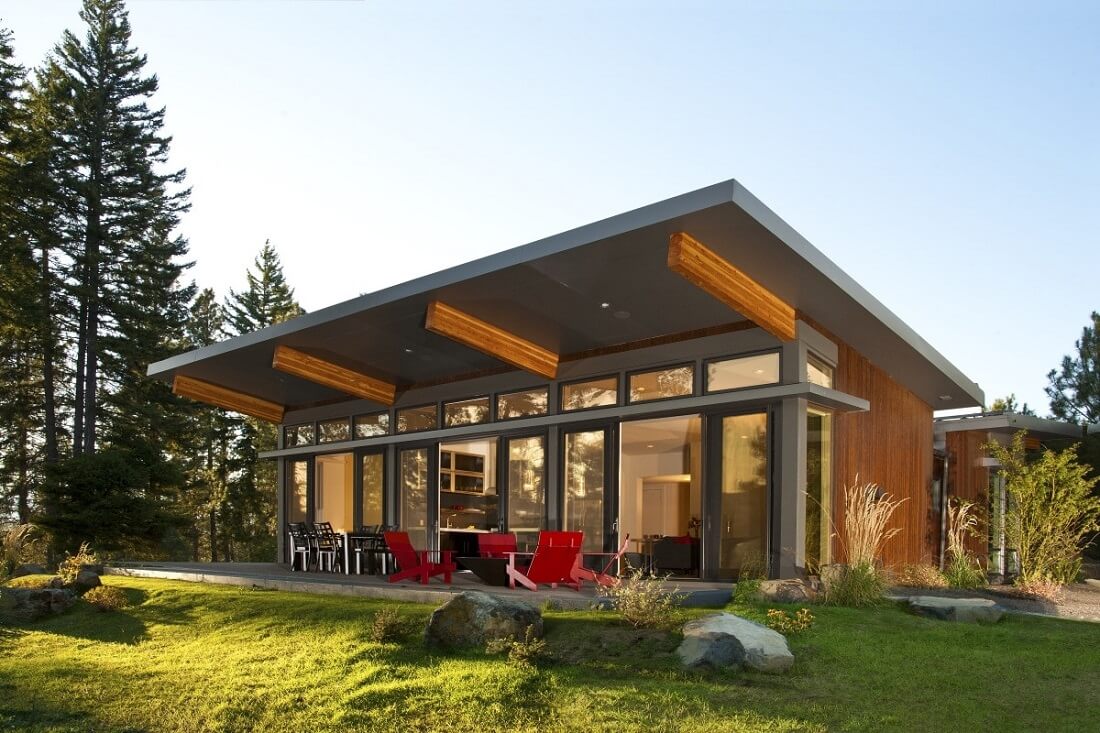 Source: crismatec.club
For some time, modular housing was notoriously branded as less durable than brick and mortar homes. Truth be told, when you take their affordable, incredible and quick building into account, with the use of high precision machinery, the eco modular homes Australia round companies offer are as durable as their counterparts. If not more!
Preference is put on natural materials, such as natural slate which requires no chemicals in its production, nor for the colouring, so you truly get unmatched quality. Other materials known for their amazing features include eco-friendly steel, famous for its fire-retardant properties, followed by dry wood which is crucial for improved insulation and resistance to electrical conduction. These are ingredients that make them properties of high value.
Improved Health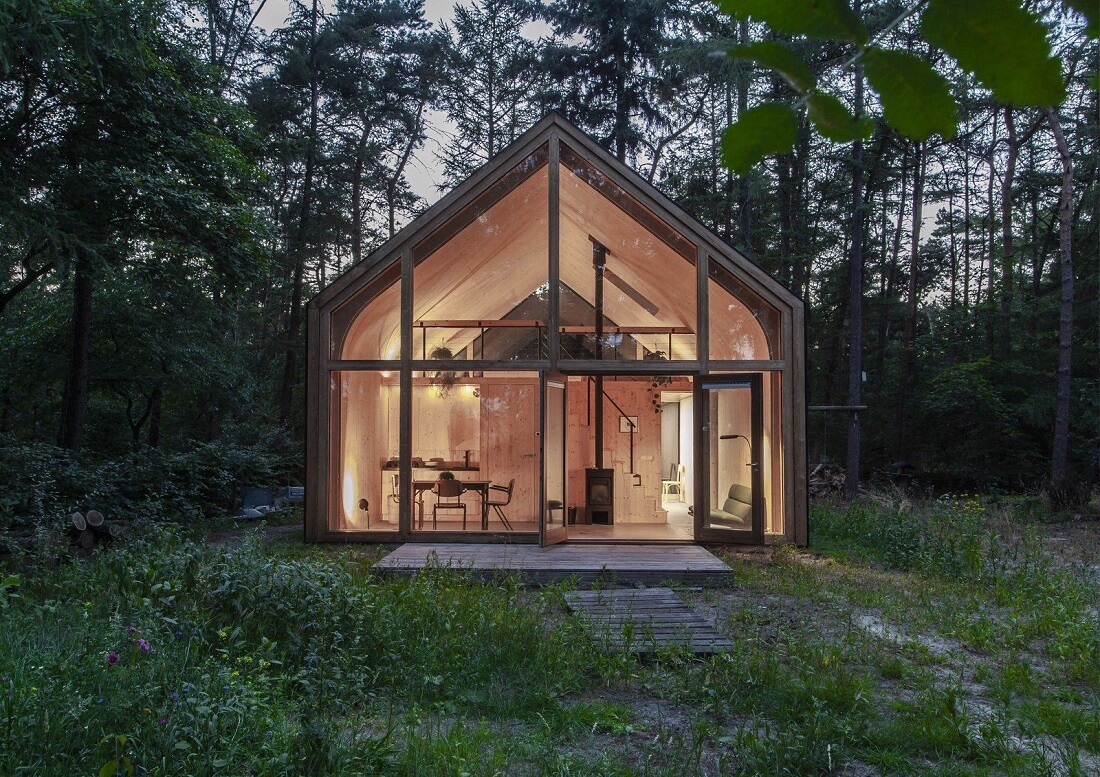 Source: pinterest.com.au
Homes that are great for the environment are naturally great for the dwellers too. As I mentioned, there's the use of natural materials that come from sustainable and renewable sources, chosen for their outstanding properties.
Thanks to the ingenious designs of environmentally friendly houses, there's improved air circulation which makes for air quality and a healthy indoor environment for you and your families. Besides the great wall and floor insulation and ventilation, durable materials are resistant to moisture, so you won't have to struggle with mould, mildew or allergens and air pollutants.
On that note, the traditional alternatives often consist of toxic materials and VOCs known as carcinogens and irritants, present in PVC cement, VOC paints, and plastics, which badly impact the health and well-being of the dwellers. This isn't the case with modular houses free of said toxins. Affordable, easily and quickly constructed, and above all green – what's not to love about them!?