Whether you are a DIYer or a professional, you are likely to need power tools. There are many brands that sell power tools. But whenever this confusion occurs most people find themselves choosing between Makita vs. Milwaukee. It can be daunting to decide between these two, considering the similarities in reputation and quality.
Link: https://cordlessdrillzone.com/wp-content/uploads/2018/07/Makita-vs-Milwaukee-copy.png 
Website: https://cordlessdrillzone.com/drill-wars/makita-vs-milwaukee-cordless-drill-who-comes-out-on-top/ 
Before we get started with the Makita vs Milwaukee debate, let us have some background information about the brands.
Makita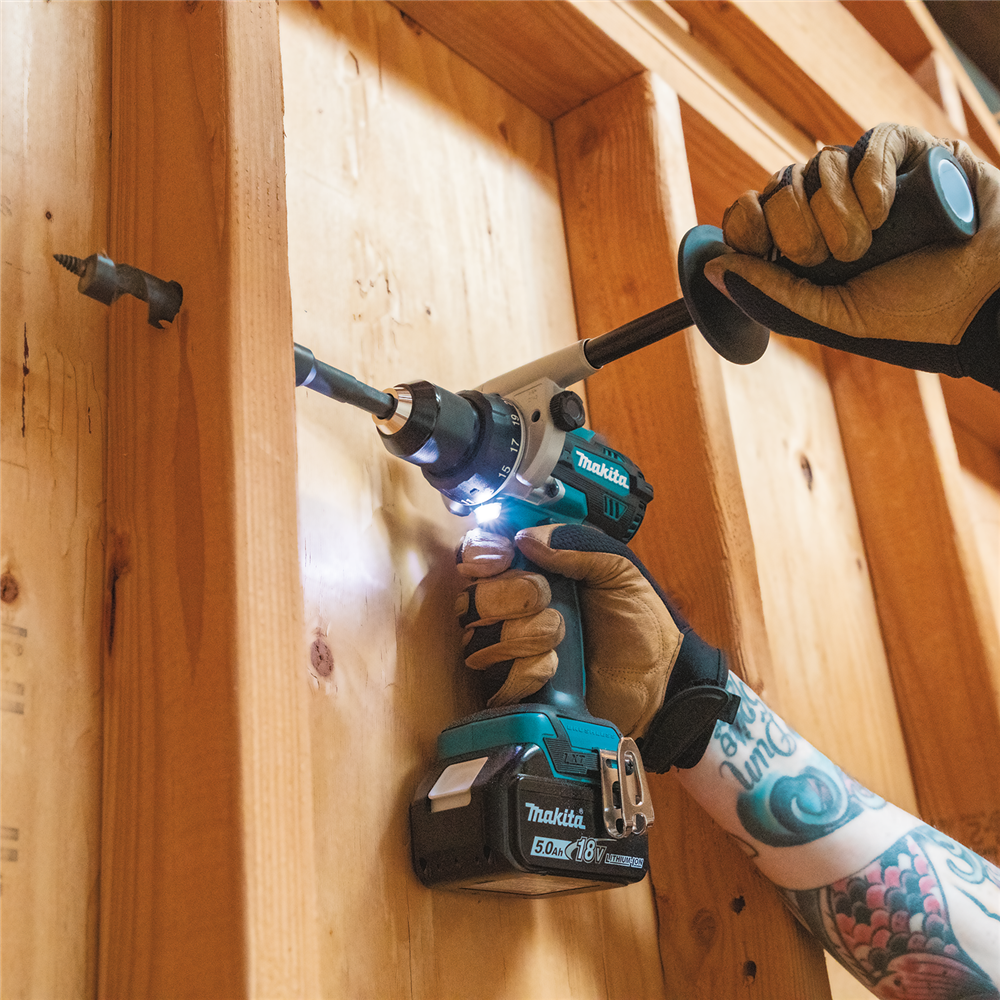 A Japanese manufacturer of power tools, Makita was founded in 1915. It started with selling repairing lighting equipment, motors and transformers. It became a manufacturer of power tools in the year 1958. Besides power tools, they also sell petrol equipment, cordless tools, cordless tool batteries and other accessories.
They own directly operated business bases in over 50 countries around the world and a sales network in around 170 countries. They claim that their tools have the best quality motors made with the best raw materials. They use premium steel in shafts and gears and perform many quality tests.
Milwaukee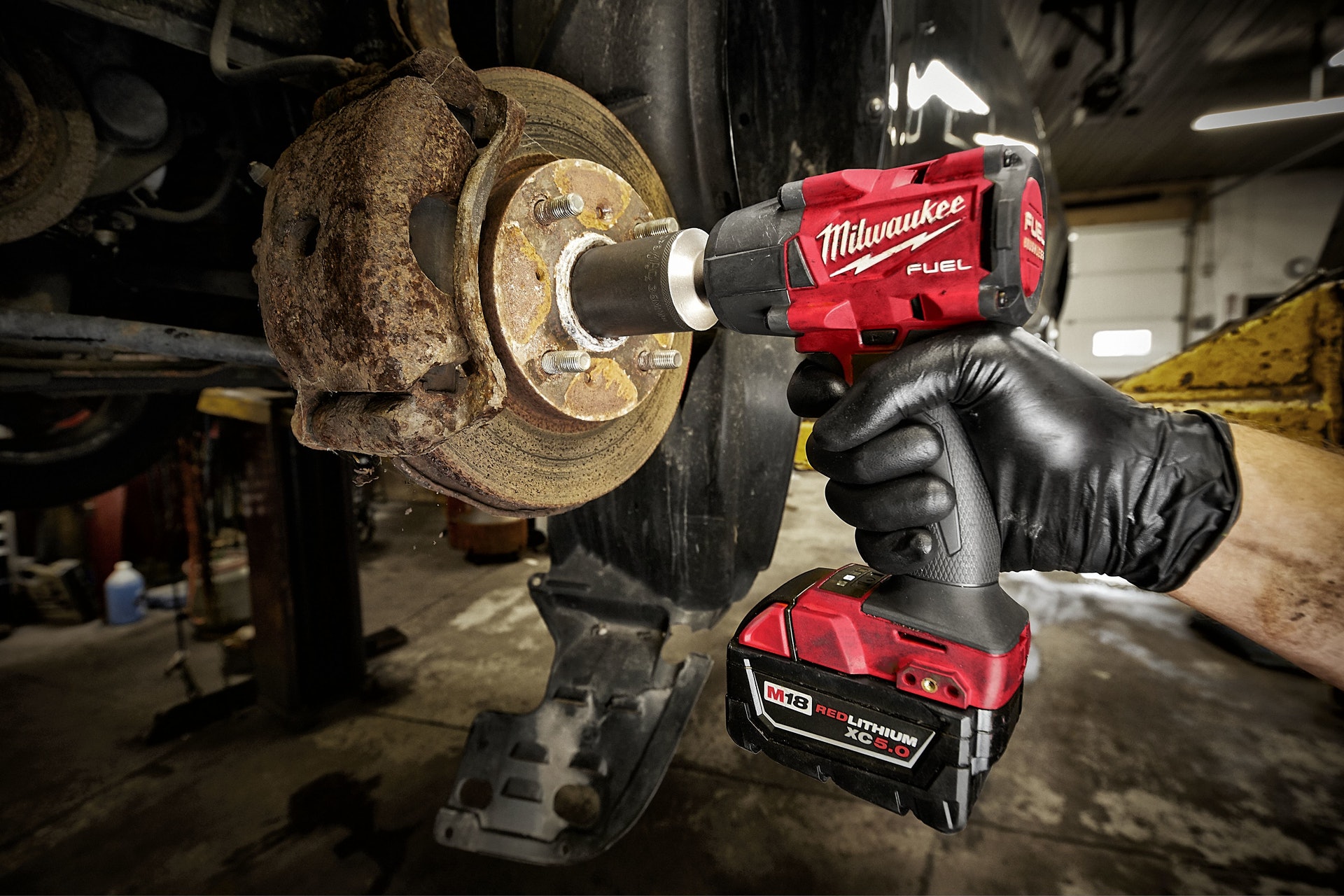 Milwaukee started as A. H. Peterson around the same time as Makita. It was producing tools for Ford Motor Company when the automotive tycoon Henry Ford was looking for a fabricator to create a lightweight and portable power drill. This is how they got into manufacturing power tools.
Milwaukee Electric Tool Corporation was confined to the North American market till 1995. It became known in the United States after Atlas Copco bought it. Currently, it is owned by a Hong-Kong based investment enterprise – Techtronic.
Today, both these brands are well-known in the power tool market. They have manufacturing units all over the world. Because they seem similar, let us first see how they are different.
Makita vs Milwaukee: Key Features
There are some unique features that define a brand. Let's see how these brands are different in terms of their key features.
Makita
Affordable products: Makita offers good quality products that are bundled with features. But despite that, their tools are pretty affordable. If you go for Makita, you are likely to buy tools with similar power and performance and save some money.
Star Protection Technology: Modern Makita power tools are equipped with an advanced communication system that helps in preventing overheating, overloading and over-discharging. The communication system shares real-time data for easy monitoring.
LXT Lithium-Ion Battery Technology: Makita offers efficient lithium-ion batteries which can be switched from one machine to another. These batteries enable up to 50% longer runtime.
LXT Brushless Motors: They use efficient, powerful and long-lasting brushless motors for most of their tools. These motors are available in different sizes from 38 mm (for drills) to 52 mm (for saws).
Milwaukee
Four mode drive control: A recent Milwaukee feature, a four-mode drive control provides greater control over the power tool and output speed.
Professional Grade Construction: Milwaukee has always focussed on making their power tools for professional use. So, their tools are designed in such a way that they can handle heavy-duty jobs and challenges well. The quality is just like that of premium professional tools.
Power state brushless Motors: Milwaukee motors are highly efficient and can minimize heating for extended life. They supply constant power to the tool.
RedInk plus Intelligence: Milwaukee products deliver optimized performance and protection with the help of an intelligence system. The system provides communication between tool, battery and charger.
Red Lithium Battery Technology: This unique battery not only provides a long run time after charge but also ensures a long life for the battery.
Makita vs Milwaukee: Quality
You will not find any petrol-powered Milwaukee tool. On the other hand, Makita has petrol-powered tools. Usually, Milwaukee's products are more durable and packed with features. Makita's tools are budget-friendly. Makita offers many basic and corded tools while Milwaukee offers more cordless options. Most Milwaukee products are expensive as compared to Makita.
Makita vs Milwaukee: Warranty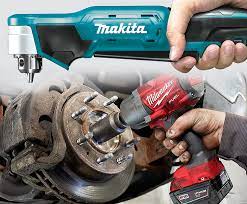 Both brands offer a warranty on all power tools, but it is different in nature. Milwaukee doesn't give a fixed warranty period on its products. Instead, the warranty period is different for different tools. The time period may range anywhere from some months to a lifetime warranty. You should check the website to know this in detail.
Makita offers a three-year warranty for all its products, irrespective of what you buy. However, Makita offers no warranty on manufacturing defects. But Milwaukee offers a lifetime warranty for the same. So, Milwaukee wins the warranty game!
Makita vs Milwaukee: Price
Generally, the price of Makita and Milwaukee products is usually almost similar. Even though Milwaukee's products fall on the high-end quality, Makita has been making efforts to match the level and has succeeded in the endeavour. You may find some difference in price range (about 10-20%), Makita being the cheaper one.
However, since there isn't a big price difference, money should not be the deciding factor for you.
Makita vs Milwaukee: Outdoor Power Tools
Milwaukee has recently ventured into a battery-powered alternative called MX FUEL, but before that, it has not manufactured any outdoor petrol-driven tool or equipment. Long story short, Milwaukee has no experience when it comes to outdoor tools.
Makita, on the other hand, invested heavily in outdoor power tools back in the 1990s when they acquired Dolmar – a high-quality manufacturer of petrol-powered equipment. The original Dolmar name was replaced by Makita in the UK. Makita later created a brand new affordable and user-friendly four-stroke engine. This engine increased power output by 30% and decreased emissions by an amazing 90%.
So, Makita takes the trophy here.
Makita vs Milwaukee: Corded Tools
Since Makita started out as an electric motor manufacturer, it is no doubt that they have an excellent range of quality corded tools. They use premium-grade materials and components to produce motors. In fact, about 19 extensive tests are performed on each tool before it leaves the factory.
 Milwaukee's corded tool range is limited which seems shrinking. This is a major difference between both brands. Milwaukee has predominantly focussed on battery-powered tools, so it lacks in variety of corded tools. They offer only large hammers, saws, grinders and breakers. That's about it. But these corded tools are amazing.
 Simply because of the wide variety of tools Makita offers, we lean a bit towards it in this category.
Makita vs Milwaukee: Tool Verdict
Let us compare some major power tools to make it easier for you:
18v Cordless Driver
Makita has made a major upgrade in this category recently, resulting in an increase in price. They have increased the overall product quality, becoming at par with Milwaukee. Milwaukee's M18 compact drill diver is definitely one of the best out there weighing only 3.5 lbs. Makita's 18-Volt LXT Lithium-Ion 1/2″ Driver is competing well in the category.
18v Cordless Jigsaw
Milwaukee's M18 FUEL 18-Volt Jigsaw features a tool-free blade change, an SPM of 3,500 and an on/off blower to keep the line clear of sawdust. You will love holding the tool because it has a great design. If we look into Makita, they offer 18V LXT Cordless Jigsaw with an SPM of 3,500 SPM. Other features are almost similar, but Milwaukee clearly wins here.
Tool Kits
Milwaukee's M18 fuel cordless kit and Makita's XT601 18V LXT Li-Ion Cordless 6-piece Combo kit have the same set of tools (½" Hammer drill, ¼" Impact driver, 6 ½" circular saw, reciprocating saw, 4 ½" angle grinder, LED light, 2 batteries, charger, and heavy-duty contractor bags). The difference here is the price tag – Milwaukee's kit is priced at $900 which is almost 40% more than Makita.
So, does Milwaukee compensate for the extra bucks? Yes, it does. The tools stand out in performance and quality. The products have amazing battery life and get fully charged up in less than an hour. Makita tools strain and wear down much quicker.
Bottom Line
Makita and Milwaukee are the most recommended brands when it comes to power tools. As we have seen, Milwaukee has some excellent and most reliable tools, priced more than Makita. Makita offers a balance between price and quality.
If you are a DIYer, there is no point in spending hundreds of dollars more for a kit. Makita will provide more than enough of what you need. But if you are a professional looking for heavy-duty equipment, Milwaukee should be your pick especially because they focus on durability.