Once again, it is that time of year. The world over, people are planning meals, hanging decorations, sprucing up guest bedrooms and generally getting ready to spend time with friends and family for the holidays.
Between cleaning hard-to-reach areas, getting new knobs and pulls installed on kitchen cabinets, hanging the decorations up and other necessary tasks, there is a lot to do before your company arrives.
If you want to make sure that your home is well-prepared for holiday visitors, check out these seven preparation tips so that you can spend less time tending to this and that and more time with those who matter most.
1. Clean Out Nooks and Crannies
As much as folks don't like to think about it, there are things that we don't clean but absolutely should, especially when guests are coming for a stay. This can often include things like baseboards, window sills, light switches, washers and dryers, refrigerators and the like.
Since this can be a lot of work, it is best to spread these tasks out over a few weeks (and a few family members, if possible) to avoid that overwhelming feeling.
Some things that you might consider sorting out include:
Washing curtains
Giving certain walls a touch-up with paint
Deodorizing mattresses
Cleaning door knobs
Wiping down remotes
2. Spruce Up the Living Room
Your living room is almost guaranteed to see lots of traffic during the holidays. Therefore, you will want to ensure that this area is as appealing, comfortable and cozy as possible.
For starters, it is good to de-clutter the room by removing any children or animal toys, dusting end tables and carrying out other everyday kinds of cleaning activities, and adding shrubs on your entrance.
However, suppose you want your living room to really shine. In that case, it is best to pour some love into it by finally buying those floating shelves to put family pictures on, getting the carpet professionally cleaned, modernizing lighting fixtures or changing out lampshades, replacing the area rug or finalizing other touches that will improve the room.
3. Update Bathroom Amenities
Even if people aren't going to be sleeping at your house during the holidays, swapping out old rugs and towels can really help to make the visit much nicer. Additionally, it can help the room to look its absolute best.
That said, if you are looking to up your bathroom's aesthetics, adding a bit of greenery can really help to liven up the room.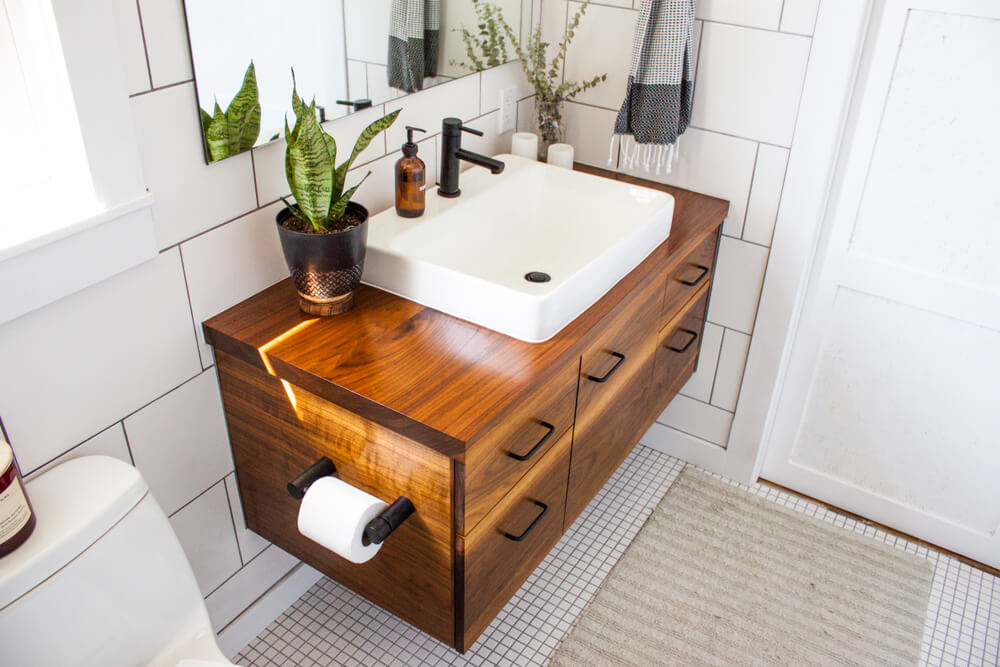 Plants are fantastic for brightening up a space and generally making it feel a bit nicer. Fortunately, it doesn't take a large plant to achieve the desired effect, as a little something is sure to do the job and do it well.
4. Touch Up Guest Bedrooms
If guests are indeed going to be staying with you, then it is necessary to ensure that the guest bedroom is well prepared (assuming you have one).
If at all possible, clearing out a guest closet or maybe some dresser drawers is a very nice and welcoming gesture. Additionally, to help build a pleasant and cozy environment, it is best to lay out some clean sheets and pillowcases, maybe a little reading material to fall asleep to and even some travel-sized toiletries (in case they forget their own).
5. Prepare the Kitchen for Company
Much like the living room, your home's kitchen will likely see a ton of activity this holiday season. No matter if you're just baking treats or cooking for the whole family, people are going to be coming in and out for tasty delights.
Therefore, it is wise to get your kitchen in order by purging drawers of unneeded utensils, knives, and tools, cleaning out cupboards, and handling various other tasks on your kitchen to-do list.
Also, if you want to really wow guests with your kitchen, consider getting new hardware for drawers and cabinets, installing a modern backsplash, giving your cabinets a fresh coat of paint or installing under cabinet lighting.
6. Clean Out the Oven and Refrigerator
While this holiday home preparation tip technically falls under the getting your kitchen ready for company, it is a big enough deal to talk about separately.
If you plan to cook the holiday meal this year (or even have family members help out), it is really important to have a presentable oven and refrigerator.
While the fridge is a simple enough task, ovens (especially since they are one of the items that tend not to receive a ton of love throughout the year) can be a bit trickier to get clean.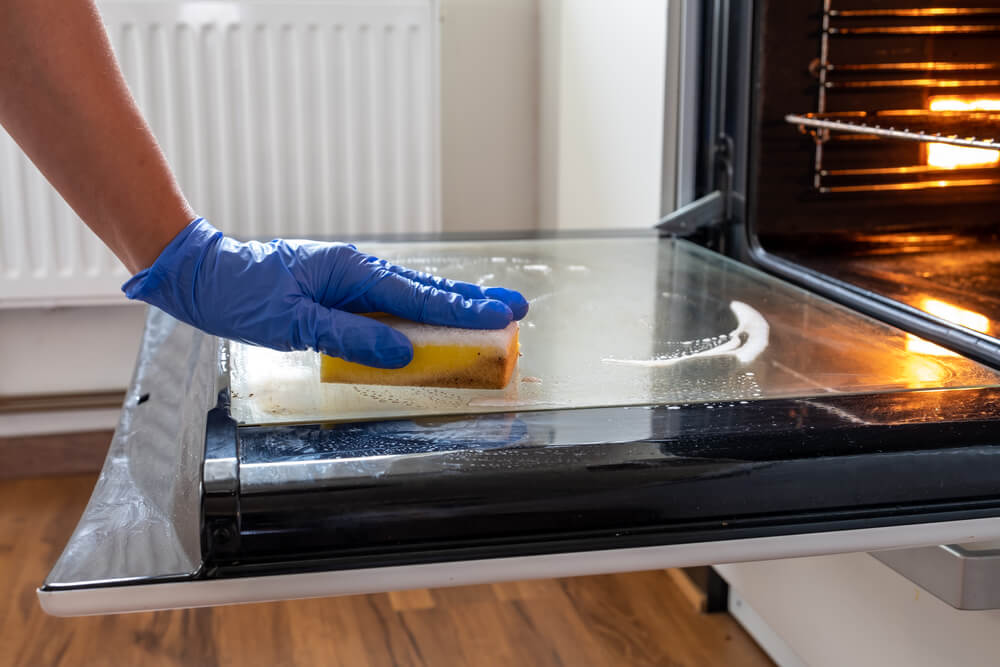 Fortunately, there are a bunch of oven cleaning hacks that can help get the job done quickly, easily and without a ton of harsh chemicals.
7. Get into the Holiday Spirit
While getting things cleaned up, tidied and updated is nice to do for your guests, it is also vital to get the home decorated for the holidays.
After all, this is part of the fun of the holidays!
Moreover, this is not something you will want to put off until the last minute when you are juggling many other tasks. Therefore, it is best to get your home decorated for Thanksgiving or Christmas as early as possible so that you can focus on managing all the other projects listed above without feeling overwhelmed.
Home Sweet Holidays
The holidays are the most memorable time of year for a reason. It is the time when we all take out of our busy schedules to come together and enjoy each other's company.
Make this holiday season as enjoyable as possible for everyone involved by getting all of these home preparation tasks out of the way now so that you can spend as much time with friends and family later.