In the bustling rhythm of modern life, it is often difficult to find time to focus on the longevity of our planet. It is a conundrum, but one product that blends convenience and environmental consciousness is the eco-friendly juicer. Specifically, a brand that has taken the spotlight is the Ventray Ginnie Juicer. But what makes this juicer the ultimate must-have for every modish household?
This blog post will delve into why the Ventray Ginnie Juicer deserves a place in every modern home as an eco-friendly choice. Time to dive right in!
Recyclable Packaging: Going Green
In addition to its top-notch features, the Ventray Ginnie Juicer's packaging sets it apart. Not only is the packaging super attractive, but it's also 100% recyclable! What a win-win!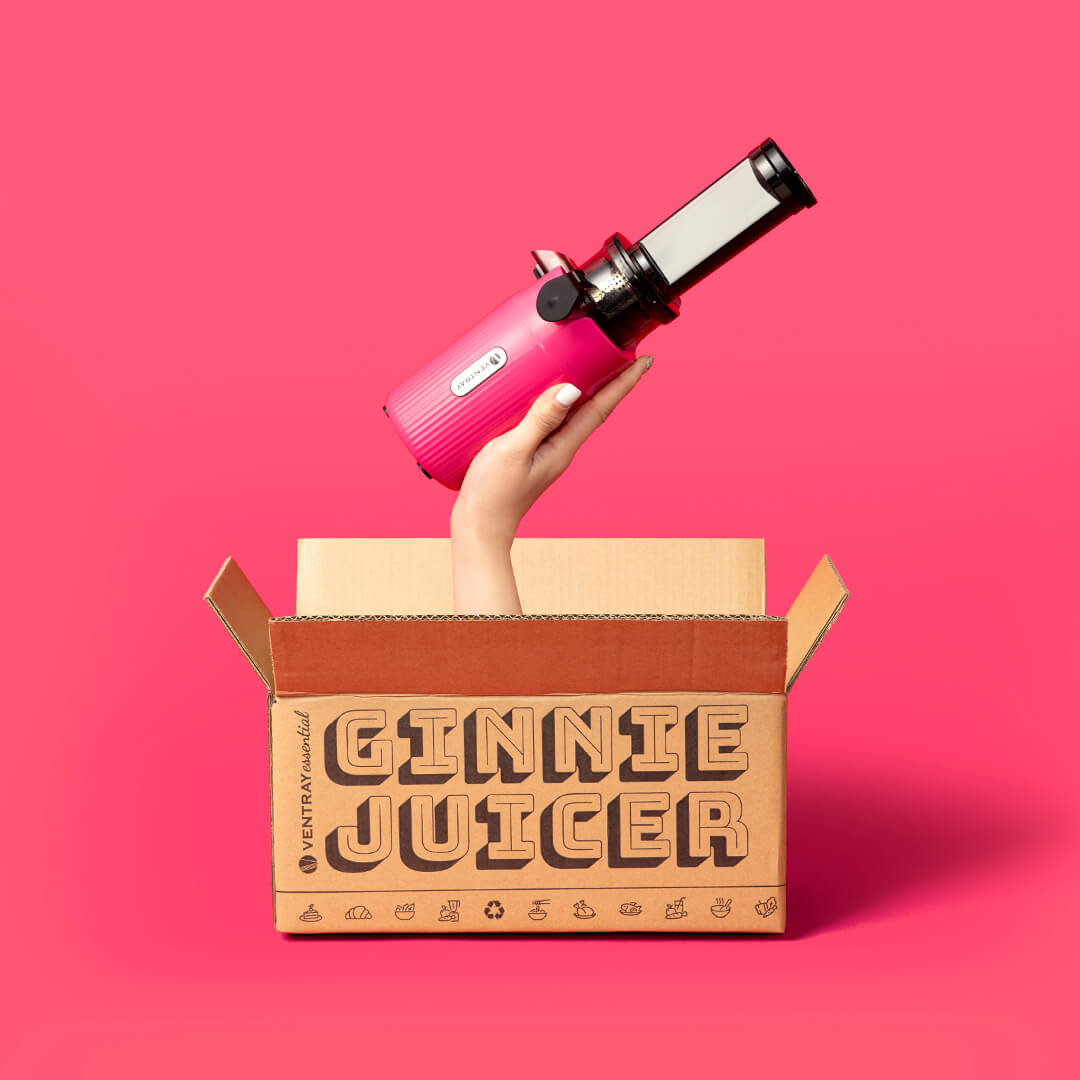 Compared with disposable traditional packaging, the recyclable and degradable packaging used by Ventray Essential Ginnie Juicer can obviously reduce greenhouse gas emissions, doing its part to protect our planet.
Sustainable and Stylish: The Perfect Blend
The Ventray Ginnie Juicer goes beyond just being eco-friendly. It introduces a dash of glitz to your sophisticated kitchen space, thanks to its truly ground-breaking design. The sleek look of this juicer seamlessly matches your contemporary kitchen aesthetic.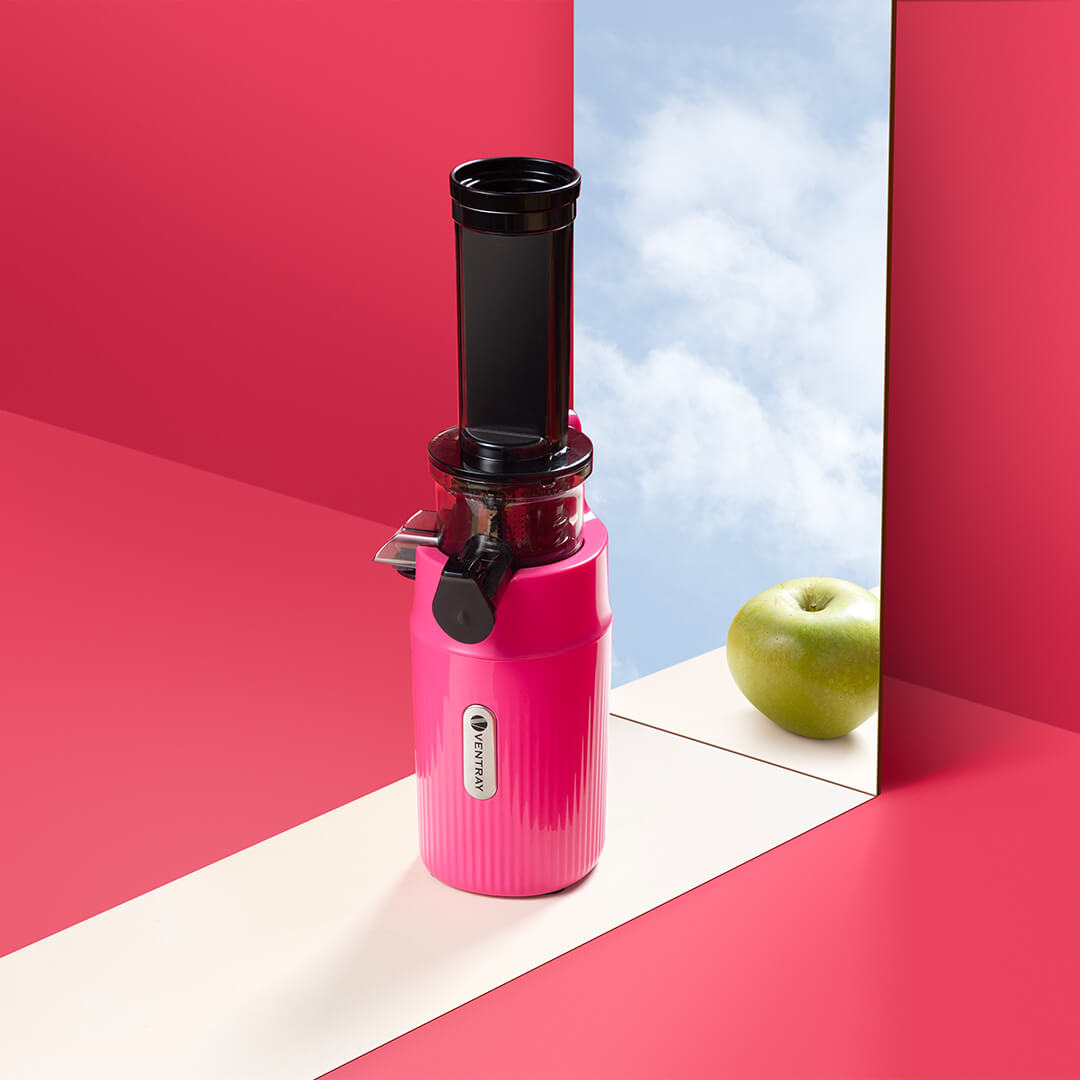 What's more, it comes in vibrant hues and emanates a sleek, elegant vibe, offering a splendid fusion of fashion and environmental mindfulness. It's more than just a juicer, it's a statement in sustainability and style.
3s Installation Features: Saving Your Time
Is it really easy to install a Ventray Ginnie Juicer? You'll be pleasantly surprised. In just 3 simple steps, assembling is a breeze: Put, press and twist! The simplicity of installation not only saves time but also significantly reduces packaging and waste produced during the installation process. Eco-friendly and hassle-free, right?
5s Cleaning Features: Making Your Life Easier
After sipping your healthy juice, cleaning has never been easier. With Ventray Ginnie Juicer's innovative 5s cleaning features, you'll spend less time on chores, and more time enjoying your juice! Disassembling the parts, rinsing with water, using the cleaning brush, reassembling, and drying – it's done within 5 straightforward steps. Plus, less use of water also contributes to environmental protection!
Delivering a Juicing Revolution: Is Ventray Ginnie Juicer Worth It?
The Ventray Ginnie Juicer really shines due to its commitment to being eco-friendly. But it isn't just about caring for the planet. It also delivers top-notch performance. It uses a high-torque, low-speed motor technology for squeezing out every last drop of juice while keeping all those beneficial nutrients.
Honestly, it might not be a simple task to find another juicer comparable to Ventray Ginnie Juicer. It artfully combines a green lifestyle with simplicity of use.
Isn't it worth having?
Conclusion
We believe that every modern home deserves to have an appliance that beautifully marries style, efficiency and eco-friendly attributes. And that's exactly what you get with the Ventray Ginnie Juicer. But it's more than just a green choice in juicers. It's a commitment towards leading a healthier lifestyle and making our planet healthier too.
Let's not hesitate and make this environmentally conscious juicer, an ideal choice for every modern family today. So, isn't it time you make a worthy addition to your kitchen?