Don't you think Christmas is the most wonderful time of the year?
Because it offers you a chance to be creative, thoughtful, and meaningful—in a way that would make you win your favorite people's hearts.
Well, it could be anything. However, what remains on top of your mind is that one idea that'd embrace the holiday spirit.
An idea that'd turn your bare walls into a strikingly beautiful environment and set the tone for Christmas.
Whether you're looking for traditional decor ideas or hungry for out-of-the-box Christmas wall decor ideas, we've got you covered.
Keep reading as we've shared 11 creative ideas that'd undoubtedly transform the look and feel of your space—adding interest and depth to your bare walls.
If you wish to spruce up your space without any fancy stuff, you can consider these minimalistic home decor ideas.
Anyway, let's move to the actual part.
Stick Light Christmas Tree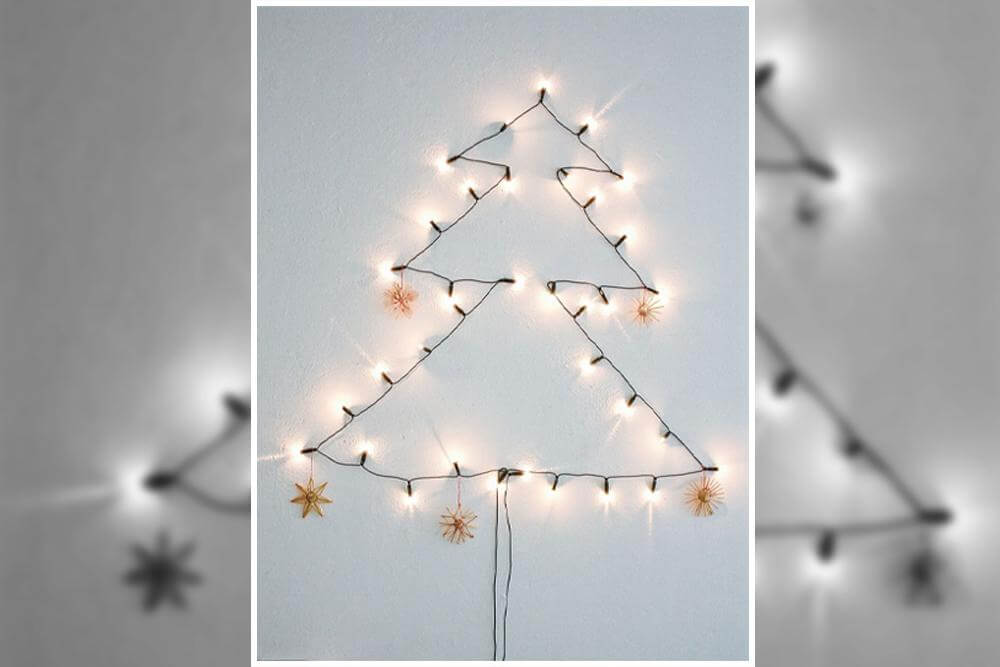 The demand, the craze, and the love to decorate a Christmas tree have always been massive.
However, you can't set and decorate a Christmas tree in each room of your house. Well, you can if you think differently and give this idea a shot.
Order these lights and make a Christmas tree on your wall.
The best spot would be next to your closet, above the bedroom cabinet, near the berries, or wherever you want.
Try Out Tree Branches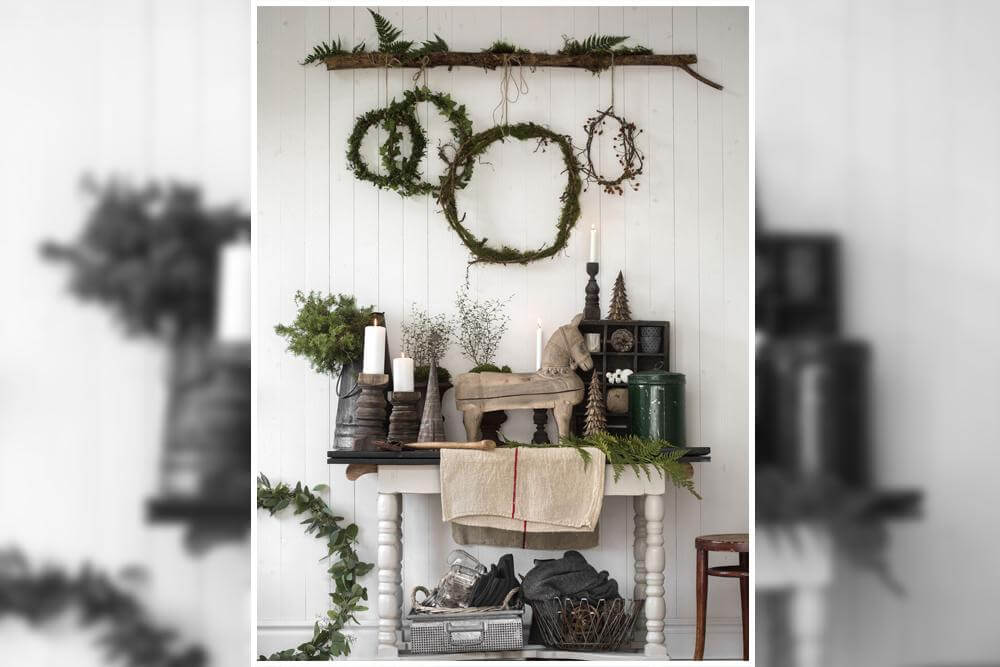 Want a quick and conventional way to adorn your favorite wall?
Look no further than this rustic tree branch that'd offer support to connect the wreaths shown in the image.
They're green and unique enough to grab people's eyeballs.
Think Of Wreath And Candles Combination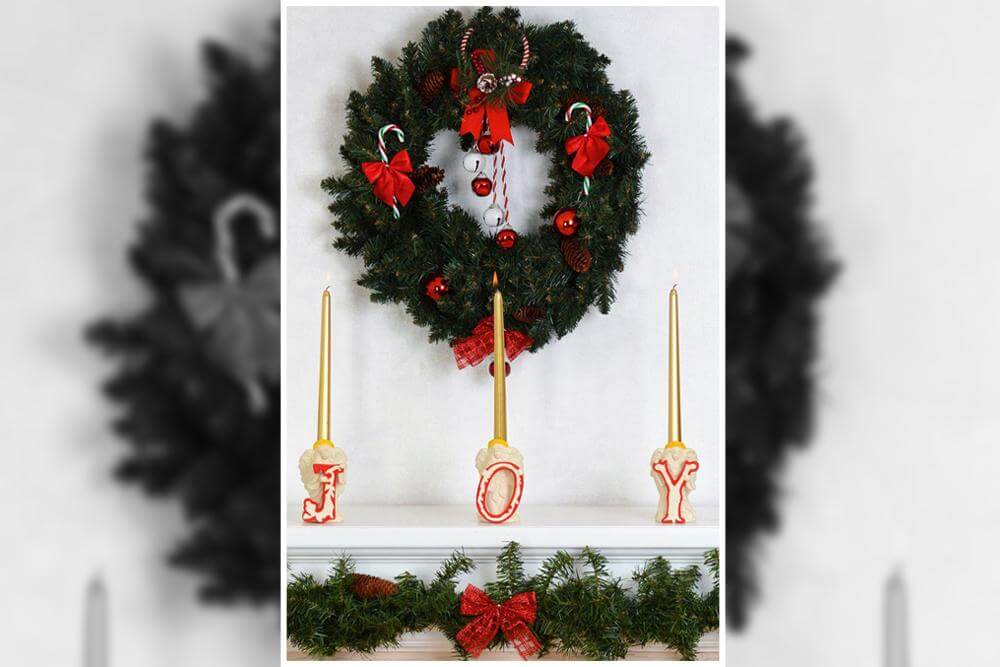 You won't require a large decor piece.
A simple, sophisticated medium-sized wreath will also work.
Make sure you consider candles as well that'd make a traditional look, complementing the wall color.
Want to style every square inch of walls without breaking the bank? Check out these wall decor ideas that'll change the feel of your abode.
Upgrade Kitchen Shelf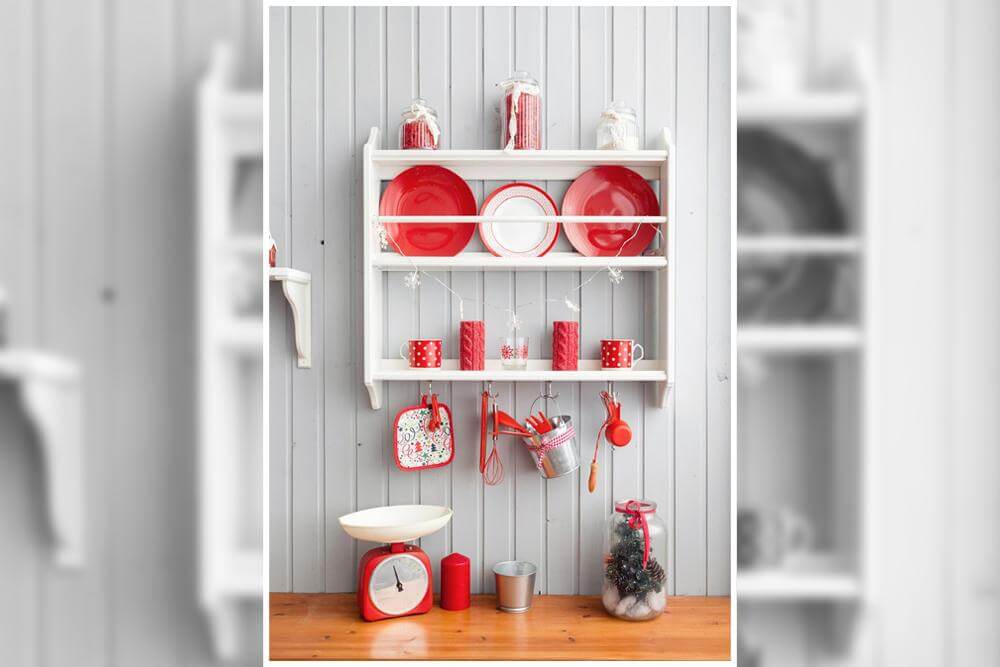 Let's style each room with Christmas colors—starting from the kitchen; First, consider upgrading your kitchen shelf that's often ignored.
Go bold with your plates, mugs, spoons, and other accessories that'd jazz it up—else you can consider buying a new one that'd reflect your Christmas theme.
Decorate With Art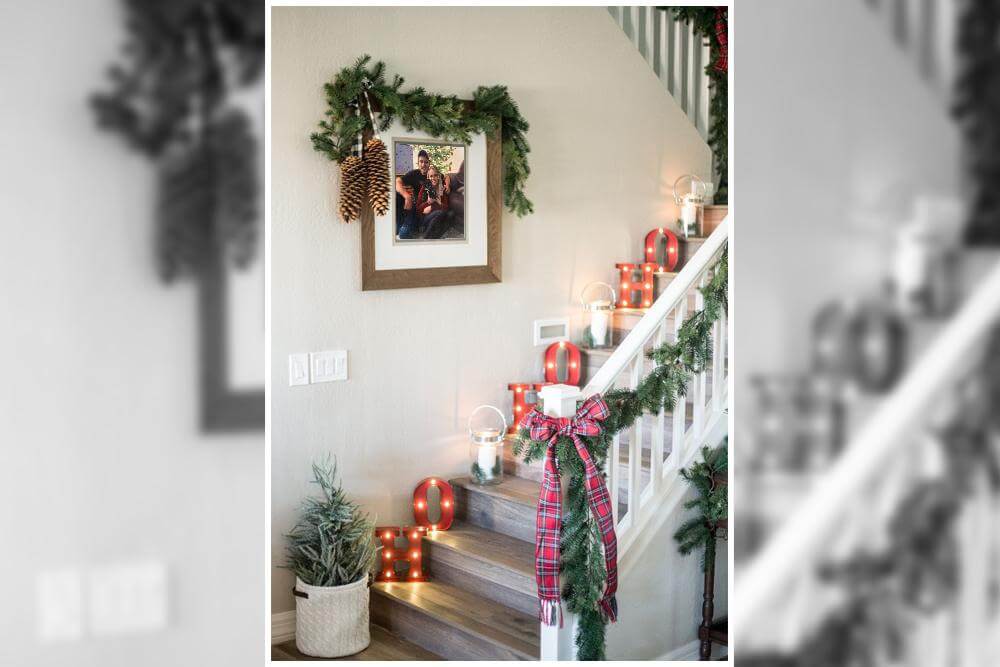 No matter how big or small your place is, handmade artwork deserves to be mounted on your wall. A Christmas portrait made out of photos—depicting your favorite memories.
Now, think of the most ignored part of your house because it too, like others, deserves a makeover.
Perhaps, a wall adjacent to your staircase—that'd embrace a medium-sized portrait resonates with you.
Install A Festive Sign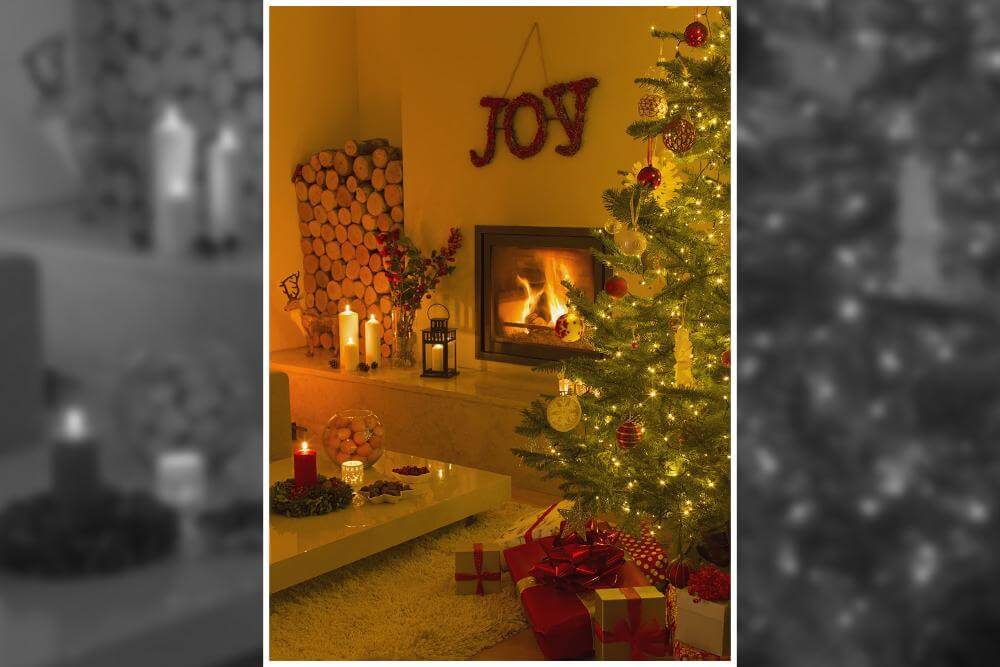 Minimalistic yet magnificent—that's what you should look for if your room is already filled with beautiful stuff.
Well, there's a Christmas tree, stockings, candles, lamps, and other pieces, and one that's missing is a festive sign; that'd look lovely above the fireplace.
Consider Embroidered Accents & Stockings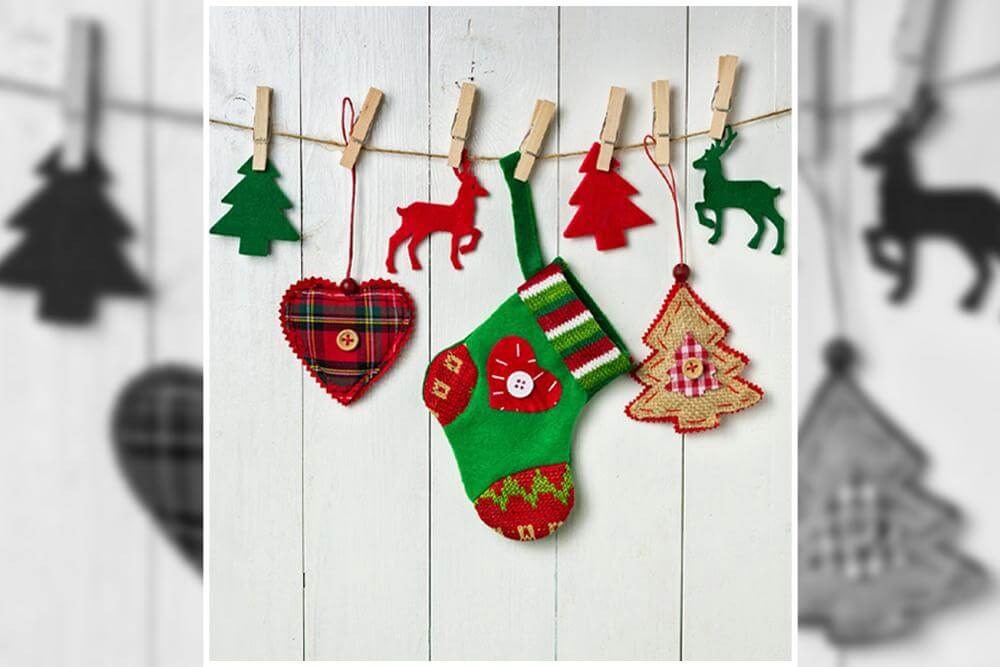 Don't you think these adjustments are a must for the Christmas season?
They're captivating, inexpensive, and minimalist enough to decorate a wall hassle-free. You can even DIY them, that won't cost you a fortune.
Adorn Your Wall Shelf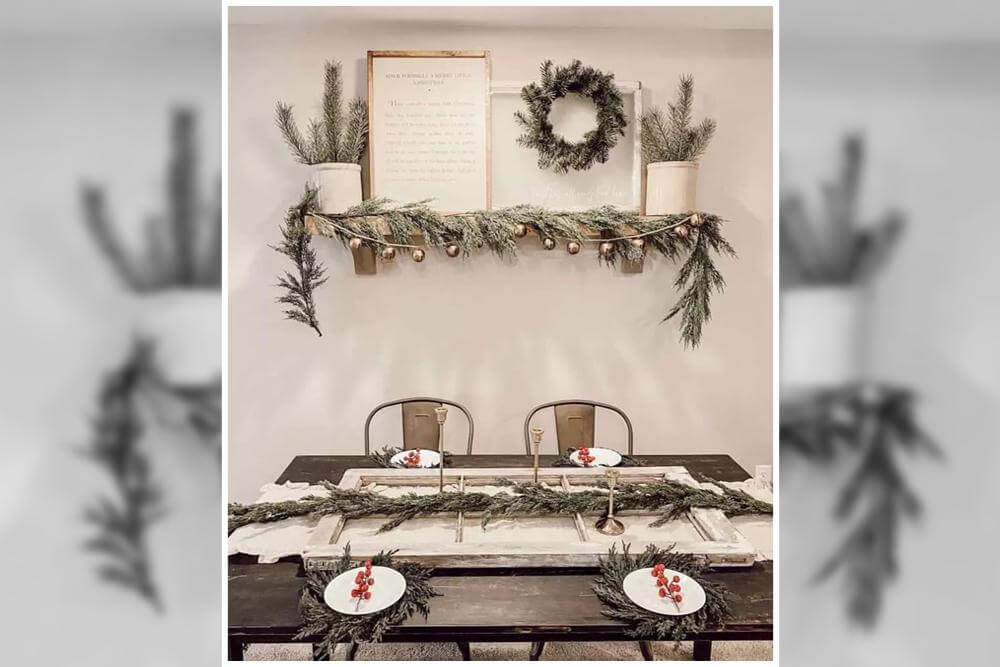 It may seem challenging but it's not unless you've some decoration items handy.
Yes, you'd need wreaths, garlands, and potted plants—that'd be enough to amplify the beauty of your space.
This arrangement would look flawless and stand out even if you have compact space.
Consider Open Shelf With Christmas Cut-Out Letters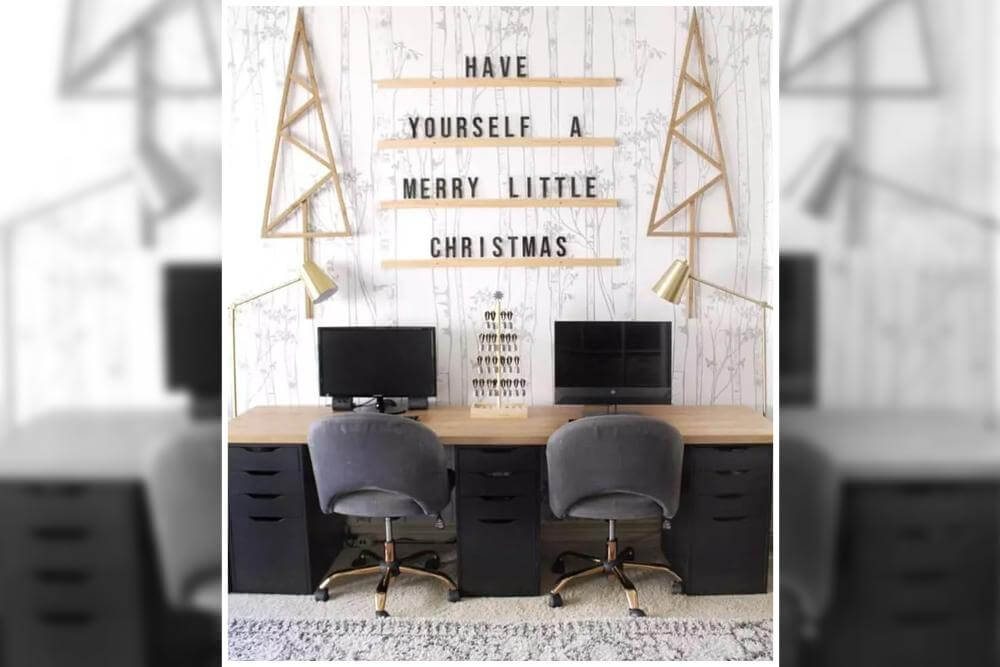 Have you been working from home for a very long time? And you've been missing office fun. Haven't been you?
This Christmas you can celebrate differently—in a way that makes you feel you're celebrating with your office colleagues.
Try and mount these Christmas cut-out letters above the open shelf that'd give a serious chic vibe.
Place Or Decorate An Oversized Mirror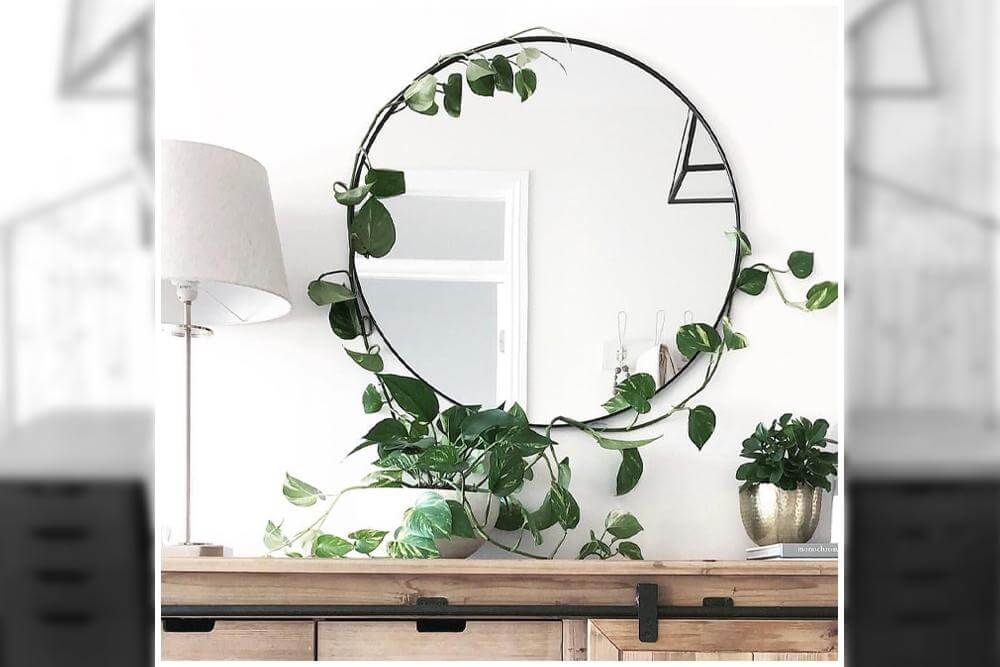 Either place or decorate an already mounted oversized mirror in your living room. Here's why?
First, a layer of artificial leaves goes well with and around this mirror, that ends upward. Secondly, it's easy to design and decorate with additional materials.
Besides, it brings in the green effect—positivity, and serenity that gradually amplifies the festive energy.
Get Christmas Quotes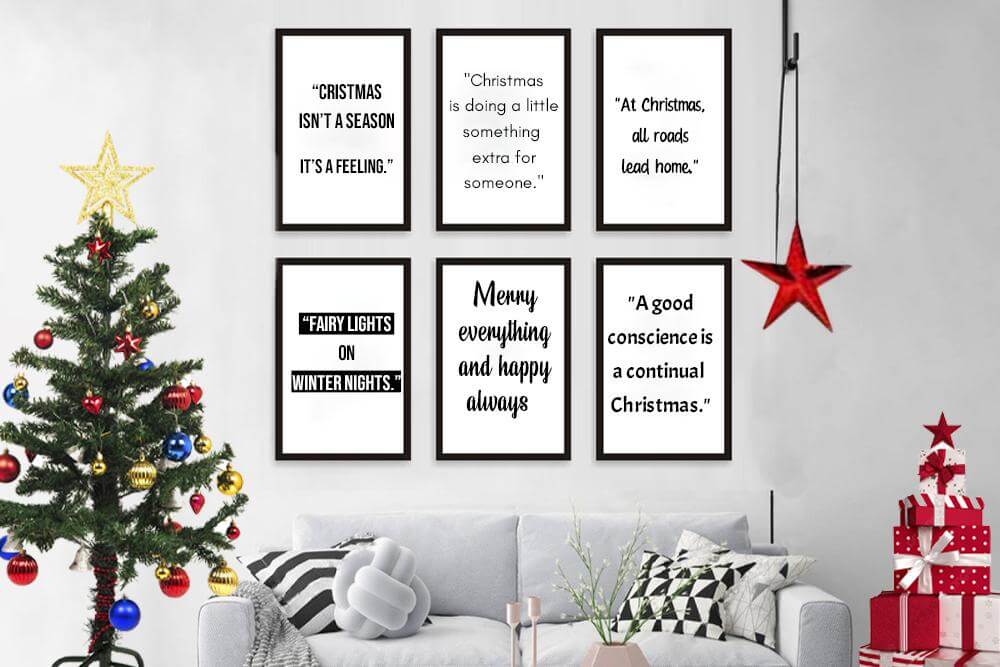 It's absurd if you think only expensive decor items can adorn bland walls.
They might cover flake walls but aren't good enough to set the Christmas vibe. Well, Christmas quotes will certainly do if you mount them appropriately.
They not only change the look but also add the spark of festive energy you need. Importantly, it's cost-effective and a piece of cake when it comes to implementation.
Final Word
Wall decoration isn't a piece of cake.
You've to take many things into consideration. Let's say the height, width, and age of your wall.
However, the above-shared Christmas wall decor ideas don't work under any conditions. They're simple yet sophisticated, and of course, budget-friendly that you can look for.
So think differently and try to consider these Christmas decor ideas that'll add unique dimensions to your wall.