As a caring homeowner, selecting the best flowers for your garden and the best material for your flat roof project is undeniably an important decision that you need to make to ensure that you're making the right choice for your project. To do this, you need to know the best available materials for flat roofs on the market, and while there are many options available, the following four roofing materials really stand out in the industry.
Except for picking the suitable material for your future new or renovated flat roof, you'll also need to partner up with a reliable, professional flat roofing service that will carry out the construction part of the project. You can speak to these professionals to educate yourself on all aspects of the roofing industry, have your project explained to you, and listen to a piece of professional advice regarding the material you should use for your undertaking.
To make things a bit easier for you by equipping you with knowledge about the fundamentals of materials selection, here's everything you should know about the four best materials for a flat roof project.
EPDM Membrane Roofing
Ethylene propylene diene terpolymer, or EPDM in short, is a synthetic rubber black membrane frequently used in commercial and medical facilities. And while EPDM is used primarily for commercial roofing purposes, it certainly has a place in residential roofing as well.
This flat roofing material is highly durable and is basically like having a bulletproof rubber roof system on the top of your house. Thanks to this material's durability, you can expect to get 30 to 35 years out of a fully adhered 0.060 thickness flat roof.
EPDM is a fantastic option for flat roofs over garages and other non-living spaces that you can see throughout a window because the black color won't get as filthy as a white roofing membrane.
TPO Membrane Roofing
Thermoplastic polyolefin, or TPO in short, is a single-ply white membrane utilized for both residential and commercial roofing projects. Contrary to EPDM, TPO's white membrane reflects heat to a great measure instead of absorbing it.
So, if you have a flat roof or a low-slope dormer over your bedroom, TPO membrane is an excellent option since it's going to help in your efforts to keep the room cooler during summertime. In addition, you can also go with a TPO membrane in your non-living spaces, as we mentioned in the paragraph above.
However, remember that if you have a window facing over the TPO membrane, the white color will get dirtier a lot faster than a black one. Plus, even though TPO is not as durable as EPDM, you can still expect to get at least 20 years out of a TPO membrane as long it's installed correctly.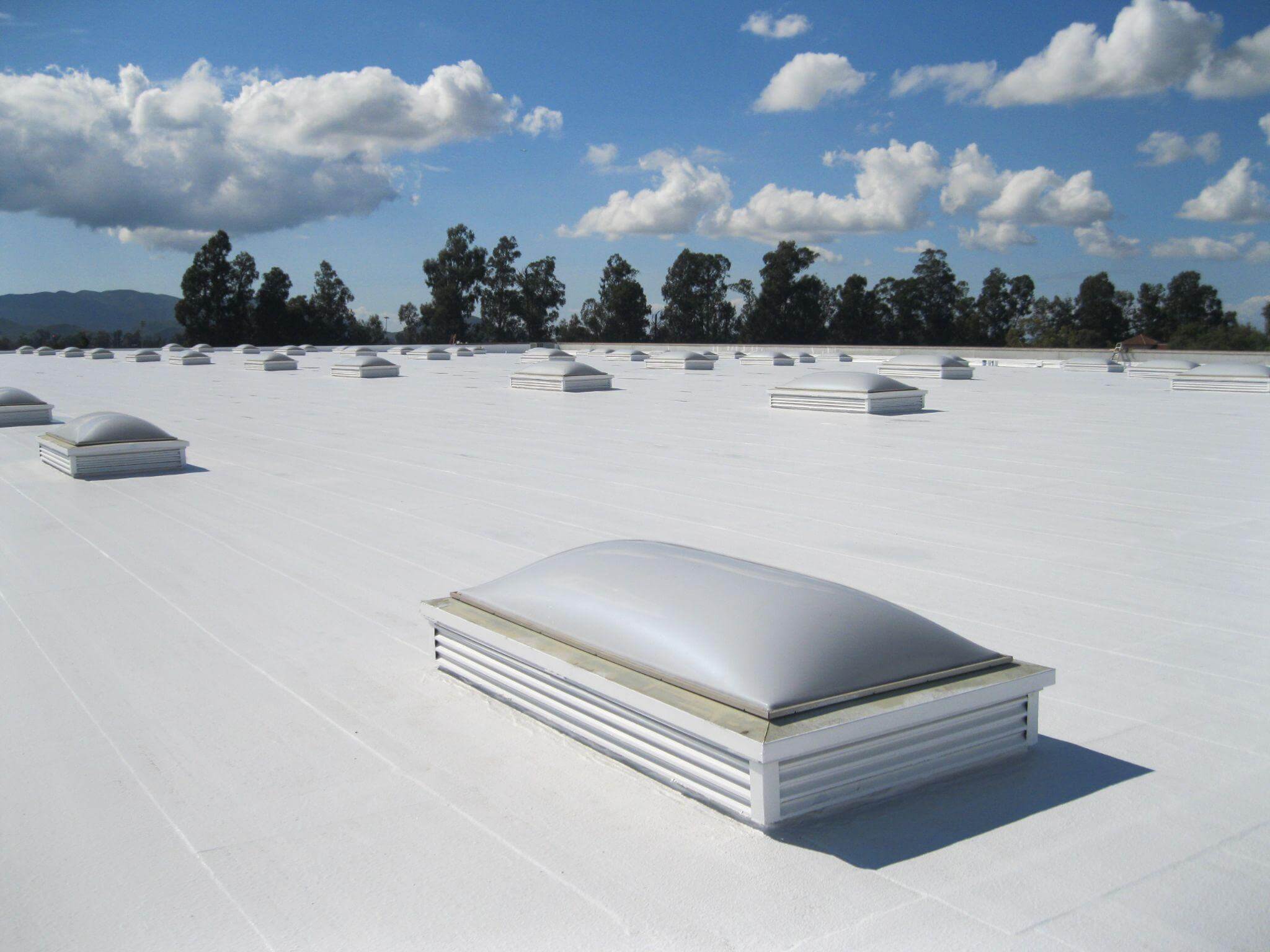 PVC Membrane Roofing
Polyvinyl chloride, or PVC in short, is also a single-ply white roofing membrane used for both residential and commercial purposes. PVC membrane is a fantastic choice for any flat or low slope over a bedroom or other living space in the house.
Other than being a white membrane, TPO and PVC are very similar in their chemical make-up and general characteristics. In that manner, even their installation processes are very much alike.
The most significant difference between the two is that PVC is more flexible and has been around longer than TPO. However, much like with a TPO membrane, you can expect to get at least 20 full years out of your PVC flat roof as long as it's installed properly.
Standing Seam Metal Roofing
Lastly, the standing seam metal roofing system is a series of metal panels sealed together at their seams or are seamed mechanically. This permits the boards to expand and contract freely when the metal panels go through thermal expansion.
The standing seam metal is a first-class roofing material for a flat roof and looks great with your beaded curtains depending on their colors. It comes with multiple color options and is longer lasting than any membrane roofing system. If it's adequately installed and your attic is adequately ventilated, there's no reason you shouldn't get at least 40 years out of your standing seam metal flat roof.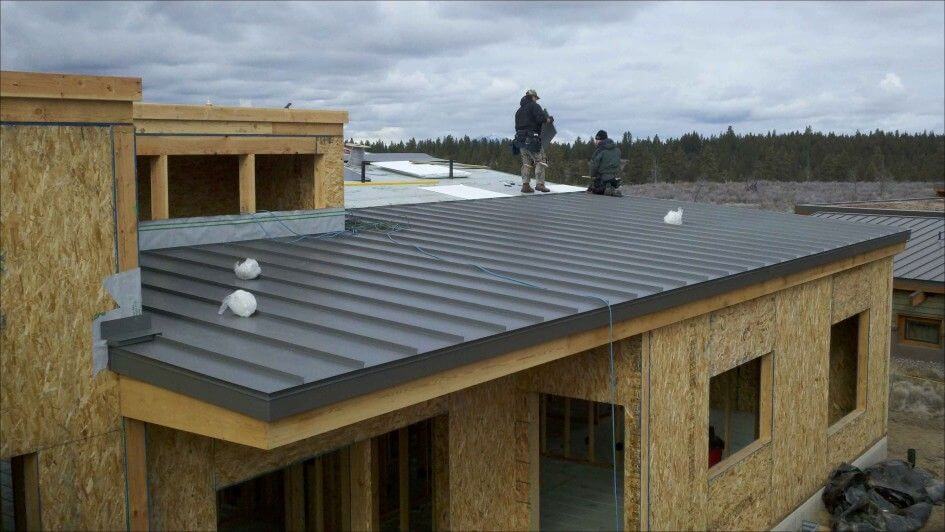 Nevertheless, it's worth noting that the extra life and aesthetics come at a higher price, and standing seam metal flat roofs are more expensive than all three other types of roof membranes and materials. If you're not certain, you can also consult with professionals such as APEX Roofing to know more about what you'll need before deciding.
Final Words
The bottom line is that if you're worried about the cost, you should go with one of the membrane roofing systems. Conversely, if you have the budget and want more life, a standing seam metal roof is a fantastic option. Nevertheless, all four materials are excellent options, and the most important thing is to choose the one that fits your budget and provides the look you want to achieve.