Thinking of moving to the UK? This article takes you through some of the things you should be looking for in a home once you've moved to ol' Blighty…
Moving to a new country will be a time of uncertainty, especially when it comes to choosing a new home. Doing sufficient research into what you should look for can alleviate some of the pressure.
In fact, once you've sought help from the best immigration lawyer, and your visa has been accepted, you should start looking for somewhere to live as soon as possible.
There are lots of elements to consider when moving to a new home in the UK. In this post, we're going to cover the most important ones, so you know what to look out for when you're on the hunt.
What Should You Consider When Looking for a Home in the UK?
Not everyone who's looking for a house will want the same thing out of their home. But, there are certain elements that people immigrating to the UK claim are the most important. These are…
Location
Everything in a home can be changed, except for the location. If you don't like the windows, you can swap them out, if you don't like the floors, you can replace them, but if you don't like your neighbourhood, you're stuck with it.
When you go house hunting in the UK, consider the following:
Are there any noisy neighbours?
Do they keep the exterior of their houses neat and tidy?
Is there a lot of trash around?
Is there a lot of traffic on the street?
How close is the house to parks, shops, schools, and public transport?
Is it close enough to your place of work?
What is the crime rate in the area?
You have to keep all of these things in mind when you're deciding where to live in the UK. It could be the nicest house you've ever seen, but if the location isn't right for you there's no point considering it.
Size
Once you're sure the neighbourhood is right for you, it's time to look at the house itself, with the most important factor being the size.
Making sure your home is big enough to fit your entire family and all of your belongings is clearly important. Similarly, buying a house with three bedrooms when you live on your own would be a waste of money unless you plan on using all of that space.
The key is to find a home with enough room to fit everything you have in it, but also everything you want to have. If you plan on having a home office, you'll need an extra room for it, if you do a lot of woodworking, you'll need a spacious shed or garage.
You've taken a leap moving to the UK, so make sure you have enough space for what you need when you get there, but not so much that you're throwing money down the toilet.
Storage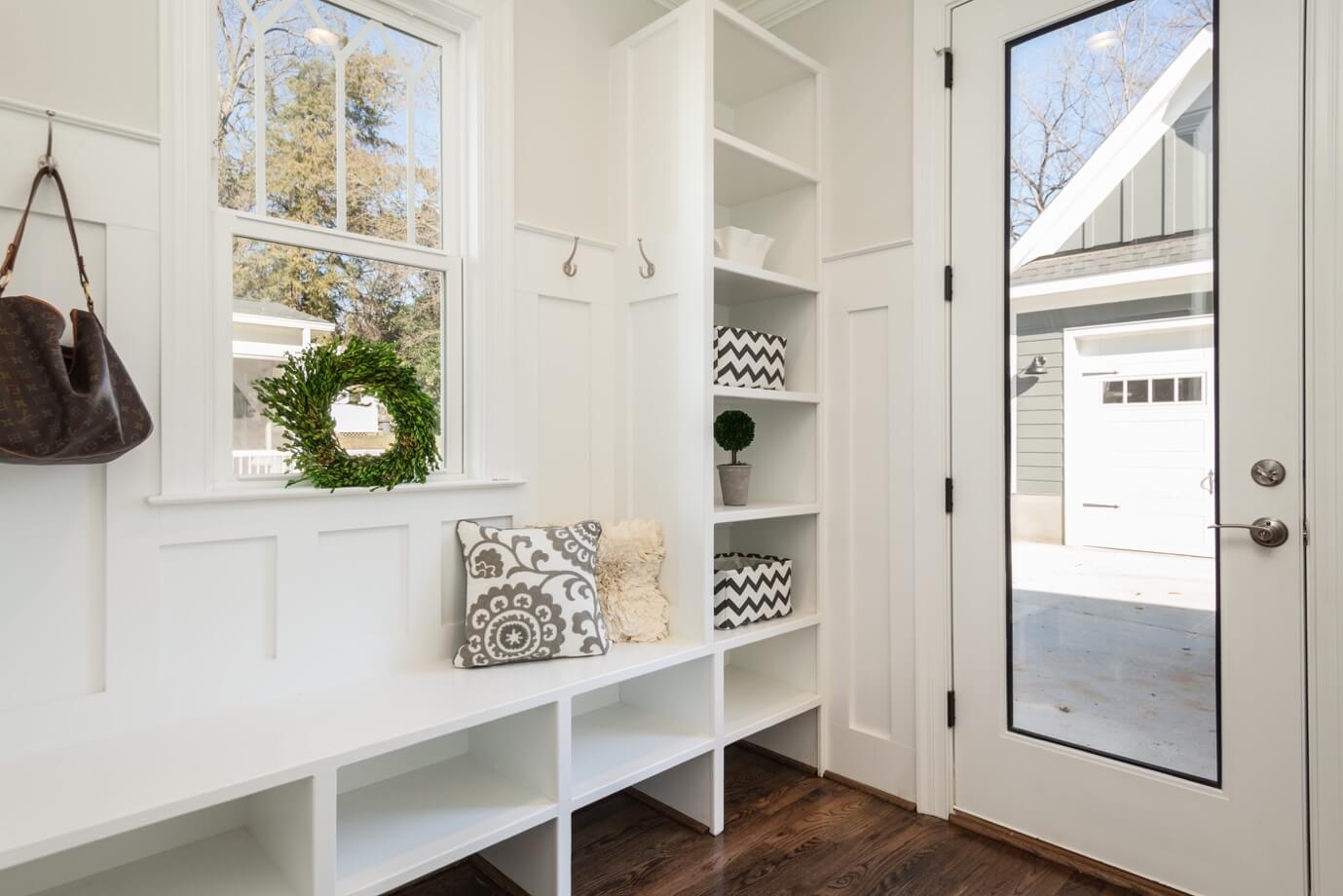 Most people have stuff they want to keep but not necessarily display to everyone that visits their home. It's no surprise then that storage space one of the major elements people say they want out of a new home.
Also, it's difficult to add storage space to a home at a later date. So, when you're looking for a house in the UK, make sure there's lots of empty cupboard, attic or garage space to store all of your belongings.
Insulation
Energy bills are on the rise every year, which makes adequate insulation a necessity when looking for a new home. A properly insulated property can dramatically decrease your energy bills and your carbon footprint. When you're searching for a home in the UK, make sure to check:
The attic to see if insulation has been laid
The water pipes for lagging
The windows to see if they're double glazed
All of these elements will help prevent heat escaping during the winter months and reduce your monthly outgoings.
Garden
In the wake of the COVID-19 pandemic, having a garden has become a more important feature than ever before. Having a space to escape to when you're locked away in your house is crucial to your wellbeing and the wellbeing of your family.
On top of that, it's just nice to have somewhere to relax and get some fresh air, to garden, or to kick a football around with your kids. When you're looking for a home in the UK, finding one with a garden will really make a difference.
Reliable internet connection
It might sound crazy to say in 2021, but there are still lots of places in the UK that have poor broadband connection and mobile phone signal.
Especially if you choose to live in a beautiful village out in the sticks, you'll likely find yourself lumbered with a poor connection. In the era of online video streaming and working from home, a strong internet connection and phone signal is a must.
Updated kitchen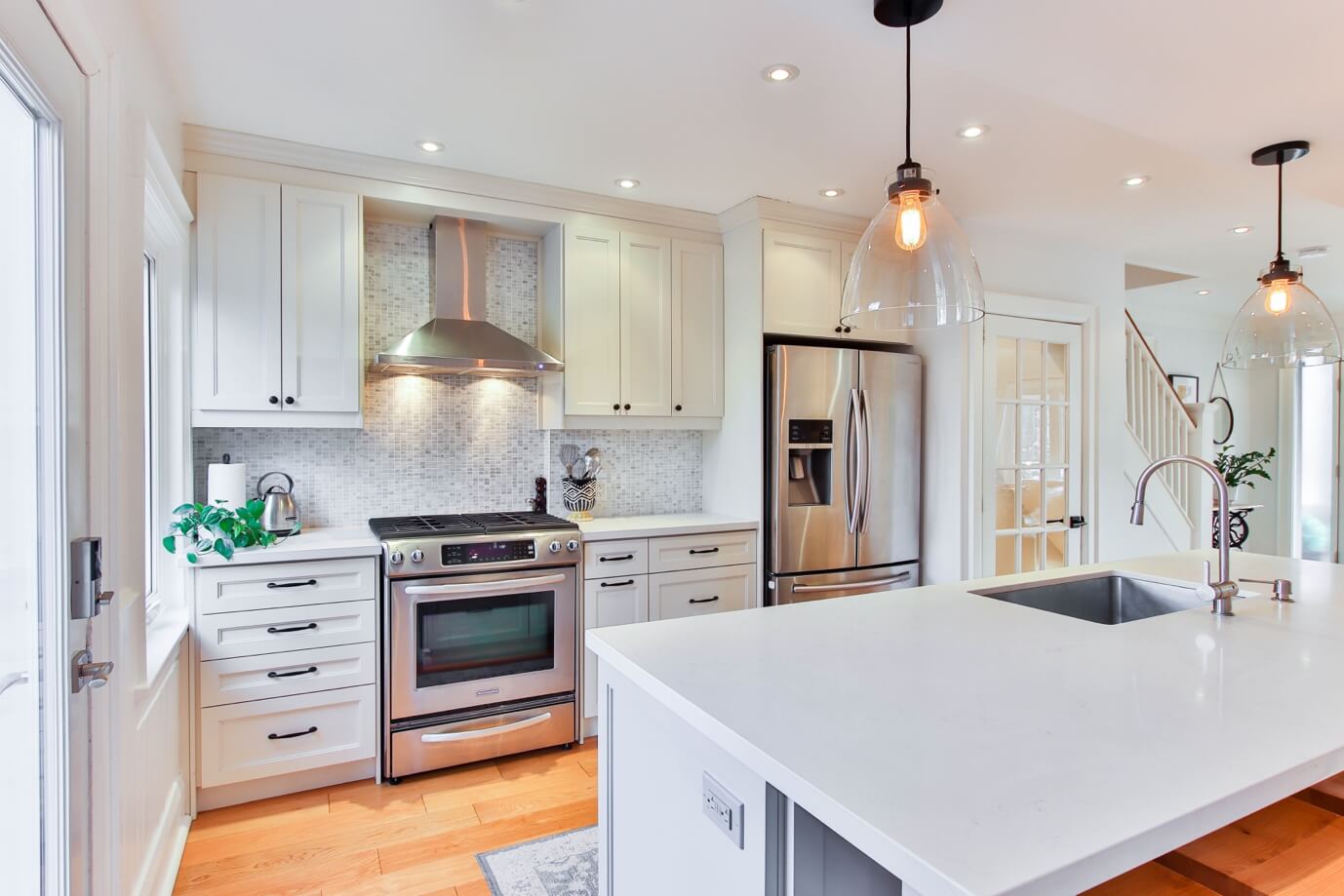 For a lot of people, the kitchen is the heart of the home. On top of that, it's usually the most expensive room to remodel.
Replacing cabinets stored with different spices, countertops, flooring, kitchen islands and appliances is not something you want to do after a long process of immigrating to the UK. Instead, look for a home that has an updated kitchen and new appliances, so you don't have to worry about a future remodel or repairs.
Ready to Start Looking for a Home When Moving to the UK?
In this post, we've shared the seven most important elements to look for in a home when you move to the UK.
There are lots of other tips out there, but if you make sure you look out for everything we've listed in this post, you'll be well on your way to finding a decent home in the UK.
Removal firms like White and Company offer incredible experience and knowledge about the moving process, whether you plan to move locally or further afield.