These days, pretty much anything we can think of and desire is available to browse and buy online. However, many of us still forget that we can purchase plenty of home furniture and decoration pieces online, including mattresses.
If you need to upgrade to a new bed soon, you might like to shop for one from the convenience of home. Here are some top tips for ordering when you do.
Know Your Budget
Before shopping online for a new bed, consider how much you can afford to spend on a mattress. Knowing what's right for you will help you avoid getting distracted by products outside of your budget as you examine the various products for sale digitally.
When creating your budget, keep in mind that you may need to factor in some funds to pay for delivery, as well as potential disposal fees for your old mattress.
Understand the Types of Beds to Choose From
Decades ago, mattress choices were quite limited, so it didn't take too long to decide what to buy. Today, though, you have plenty of options to select from, which is helpful but can also be somewhat overwhelming. As such, it helps to know the different styles, decide which type you prefer up front, and then narrow down your online searches for that style.
For example, memory foam is popular and has changed and refined over the decades. These products are suitable when you want a body-contouring "hug" as you sleep and some pressure relief on your back and joints. Innerspring beds contain spring, or even coil, systems that may be individually wrapped to help give users more motion control and thus fewer disturbances when one sleeper moves or gets out of bed. These mattresses typically feature a foam layer, too, and they're known for giving good airflow and bounce.
Latex mattresses can be seen as a more eco-friendly choice because they're made from natural latex materials rather than purely synthetic ones. They're temperature neutral these days, although they are a type of mattress you sink into. They can provide a solid bounce, and airflow can be encouraged by the use of pinholes punched into the latex.
Wool is a less common option in the world of mattresses, but you can still buy this type. Since wool is naturally resistant to mold, mildew, and bacteria, plus flame-resistant and hypoallergenic, dust mites tend to stay away from it. People with bad allergies can find a wool mattress handy for their needs.
You might also consider a quality hybrid mattress. This type will give you the best of many worlds since it uses multiple materials to create numerous benefits. For example, the most common hybrid mattress style combines foam and coils. The foam helps relieve pressure on the body while the coils are there to boost airflow, bounce, and edge support.
Discover the Best Mattresses in Canada!
If you're on the hunt for the best mattress in Canada, we have you covered! Dive into Canada Life Magazine's comprehensive guide that showcases top picks, reviews, and insights into the most comfortable mattresses available in the market today. Because, when it comes to sleep, every layer counts!
Know Your Sleeping Style
Another factor to consider is how you sleep – for example, do you predominantly lie on your side, back, or stomach? Different mattresses can suit different sleeping styles. The contouring benefits of memory foam can be excellent for side sleepers. In contrast, stomach sleepers typically prefer a firm, supportive bed to keep their spine aligned but with enough softness to stop pressure buildup. A hybrid mattress can suit multiple sleeping types.
Learn About Returns, Sleep Trials, and Warranties
When you shop online for a mattress and thus can't test it out in a store, it's vital to read up on e-tailers' policies regarding returns and sleep trials. You want to be able to test out a new mattress and return it if you find it doesn't suit your body type or sleeping style.
Happily, though, many companies offer free returns if you don't like a mattress after trialing it for a certain period. Some will give you 100 percent of your money back if you return a mattress in up to 30, 60, 90, or even 120 days. Some will offer returns, but you'll have to pay a restocking fee or a shipping cost to have the mattress picked up and redelivered to the retailer.
Read up on the warranty of the different beds you're considering, too. Many products come with a five, ten, or 20-year warranty, while some even boast a lifetime warranty. There are differences worth exploring that can affect your choice of product considerably.
Other tips when ordering a mattress online include reading testimonials and reviews, researching brands and their products on social media sites, forums, and other platforms, and checking shipping costs and timeframes for delivery.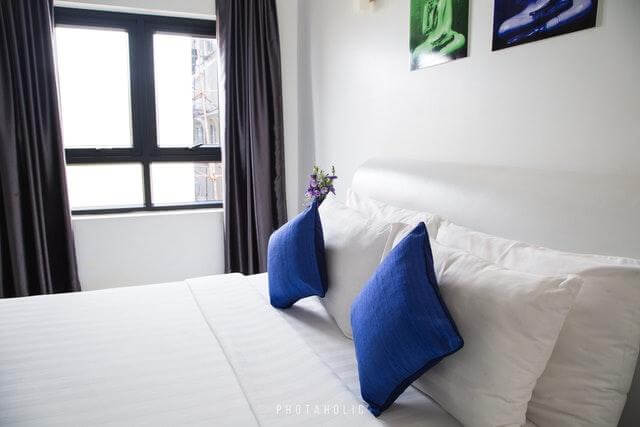 Mattresses are a vital home product that we have for a long time, significantly impacting our sleep, comfort with favorite cuisine, general health, and productivity levels. You don't want to rush the process of buying a new bed and should instead take your time to ensure you find a product that you can happily lay on for the next ten or so years.